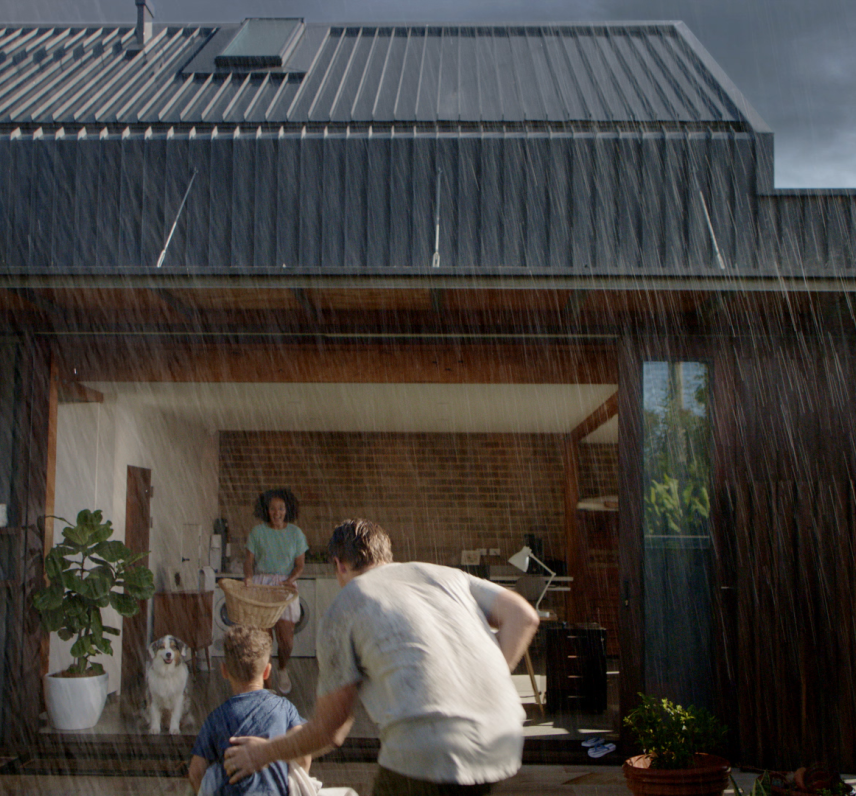 We're excited to launch our latest TV ad featuring Sarah Blasko's evocative new version of 'Sounds of Then (This is Australia)' by GANGgajang.
Made by Australia
With over 50 years' history in Australia, COLORBOND® steel has become part of the landscape of our country – from our towns and cities, to the countryside and coast. Tested in Australian conditions, and for our Australian way of life, it's at home on everything from our homes to our backyards, to our schools and hospitals. Strong and beautiful, COLORBOND® steel comes in a range of colours and finishes that continue to inspire architects, builders and homeowners alike.
So, what better way to celebrate the depth of the connection between COLORBOND® steel and the Australian landscape than to capture the many 'parallels' that exist between COLORBOND® steel and nature – in its corrugations, and modern architectural lines, that are found in the landscapes surrounding us. This is the inspiration behind the new TV ads for 2021.
Pairing our new TV ad with Sarah Blasko's evocative new version of GANGgajang's 'Sounds of Then (This is Australia)', it captures and takes us on a journey to a variety of Australian landscapes and family moments where the familiar lines and contours of COLORBOND® steel are echoed in the world around us.
About the song, Sarah Blasko commented:
Sounds Of Then was a song I'd heard so many times growing up but it was a real pleasure trying to make it my own and get to know it better. The lyrics conjure up a vivid sense of place and I love that about the song. The guitar "hook" magically captures a feeling of space in the landscape and we recreated that with my voice and the strings which were lovingly arranged by my friend Nick Wales. I haven't been in the studio all year so it was an enjoyable project to return with.
For more information about our colours and finishes, and to download a brochure, click here
To find builders and suppliers, click here