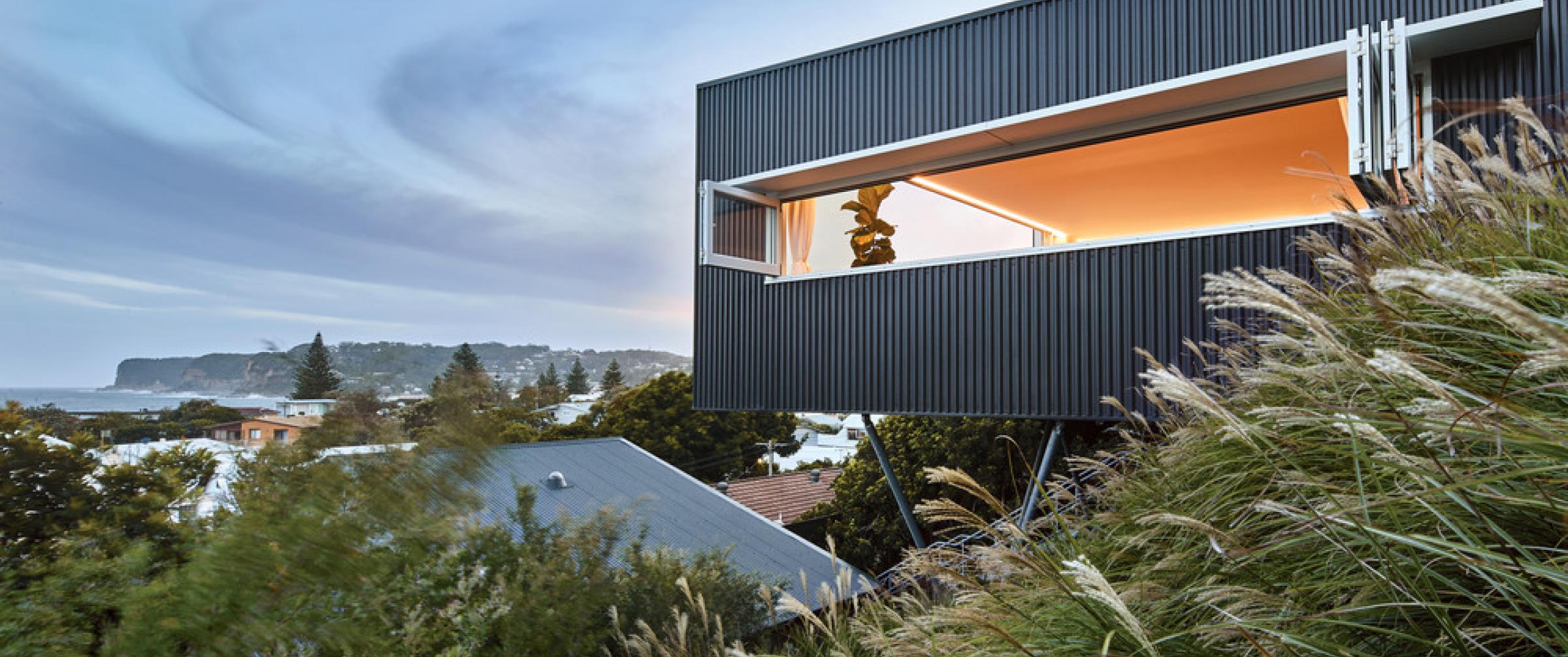 Sustainability and Thermal Efficiency
Sustainability: COLORBOND® steel is durable and resilient to Australia's harsh climate and its long life helps conserve resources and energy that may otherwise be invested in products with a shorter life span. All COLORBOND® steel contains recycled content and the steel itself in COLORBOND® steel is 100% recyclable. In some cases it can be reused without reprocessing, again saving on energy and resource use.
Thermal efficiency: Choosing the right roof colour and roofing material can mean real savings on energy bills and help create more comfortable temperatures within a home. Twenty-one of the core Classic colours in the COLORBOND® steel range (that's all of them except for Night Sky®) together with the six Matt colours feature special Thermatech® solar reflectance technology. Thermatech® technology is designed to reflect more of the sun's heat on hot sunny days, which can help keep homes cooler in the summer.* In addition, choosing pale toned roofs may also contribute to cooler local communities. Note that any potential glare problems that are sometimes associated with pale roofs may be overcome with design elements like orientation and roof pitch.
The solar absorptance of the different colours varies, and can be checked by comparing the values printed on the back of COLORBOND® steel swatches and on our colour pages.
CORSTRIP® film: Some COLORBOND® steel products are delivered with CORSTRIP® film (or other low-density polyethylene (LDPE) strippable film) to protect the product from damage during rollforming, storage, transport and installation. Please contact your relevant waste management provider to discuss requirements for recycling this type of material.
Tested and refined for over 50 years in some of Australia's most challenging environments. Inspired by the natural colours and forms of its most unique landscapes. Lived in and relied on by generations of Australians, past and future.