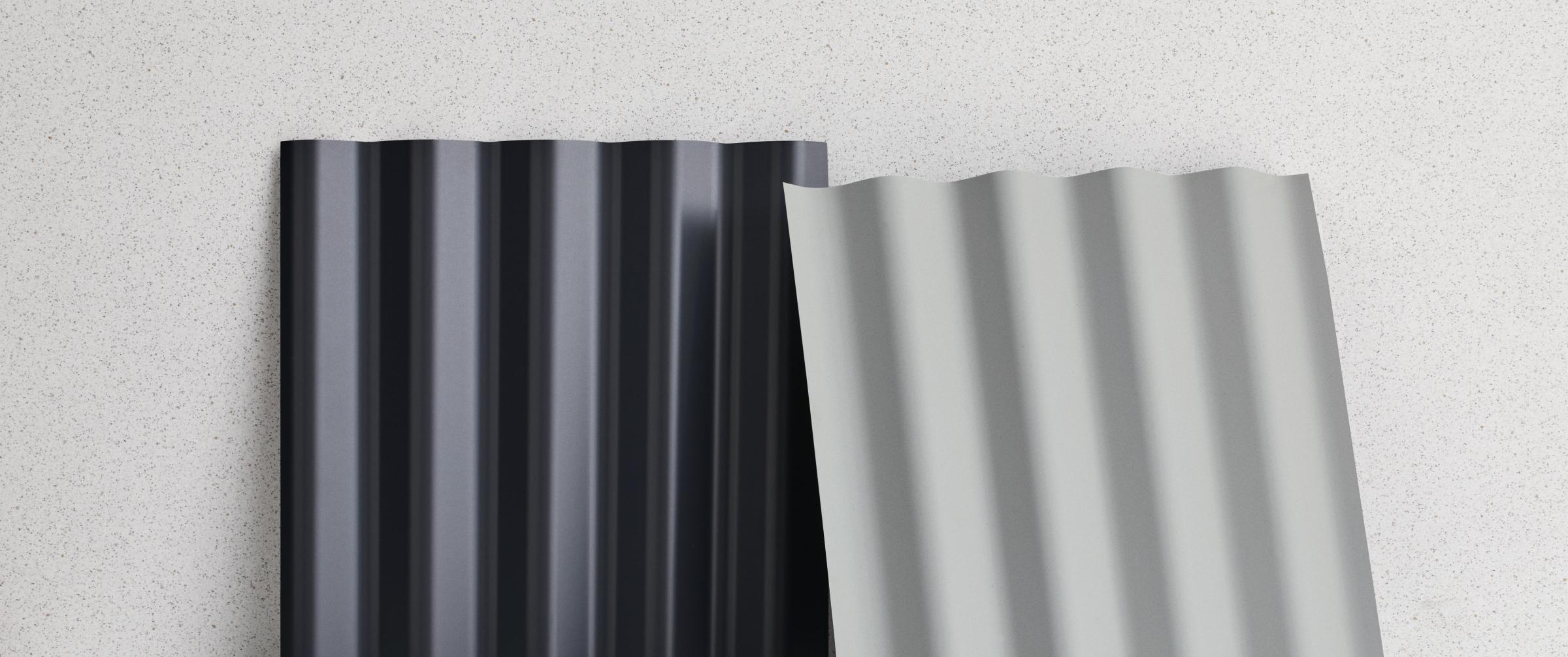 Five Layers of Protection
Manufactured in Australia to Australian Standards (AS1397 and AS/NZS 2728) and tested in some of the harshest Australian conditions over the last 50 years, genuine COLORBOND® steel is far more than just 'paint on steel'.
The steel base is manufactured to meet relevant Australian Standards, ensuring strict adherence to the required grade and strength.

The base is then coated in BlueScope's industry leading metallic coating incorporating Activate® technology*, to provide enhanced corrosion resistance.

A thin pretreatment layer is applied to optimise the adhesion of further coatings.

A corrosion inhibitive primer is baked onto the surface.

A topcoat of specially developed, exterior grade paint is baked on to provide resistance to chipping, flaking and blistering and to ensure the finish retains its look for longer.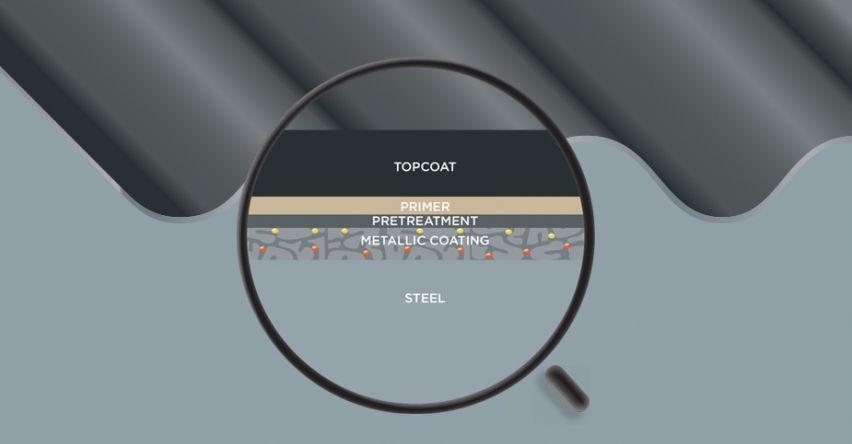 Tested and refined for over 50 years in some of Australia's most challenging environments. Inspired by the natural colours and forms of its most unique landscapes. Lived in and relied on by generations of Australians, past and future.