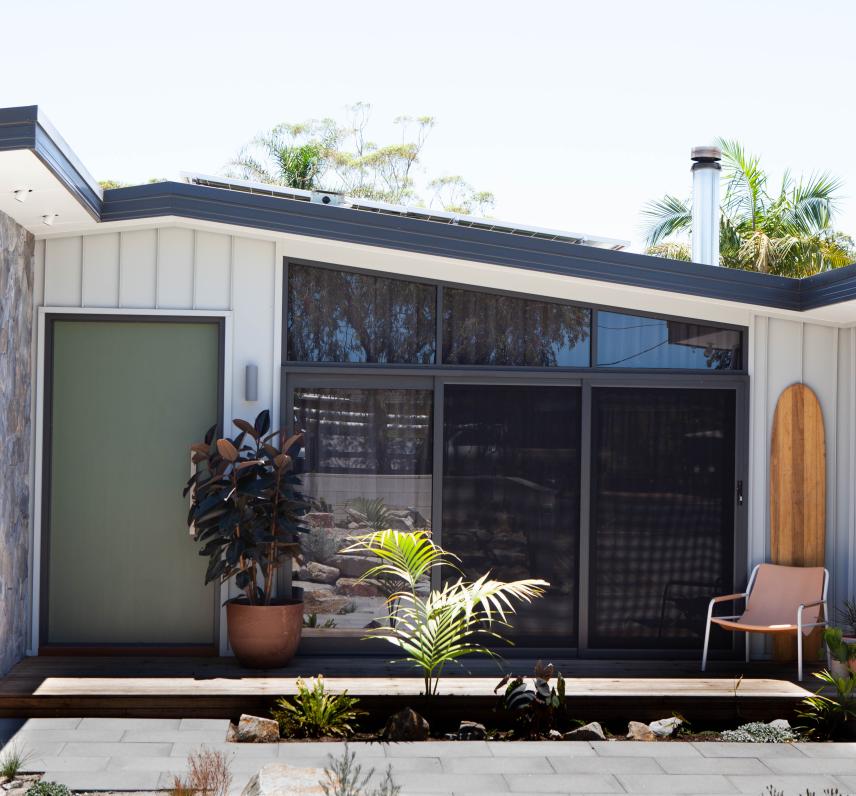 Simon and Ash Vos selected COLORBOND® steel Shale Grey™ in a Matt finish for their Palm Springs inspired home.
COLORBOND® steel in a Matt finish features in this Palm Springs style home
Former winner of The Block, Simon Vos, and his design savvy wife Ash, have renovated their 1960's Coffs Harbour, NSW abode into a modern Californian dream home. With Simon's building skills and Ash's keen eye for design, the pair have transformed a once small and divided house into a warm and spacious oasis that takes inspiration from their stunning coastal surroundings, and incorporates modern mid-century touches that play into the home's contemporary Californian vibe.
For their main exterior facade material, the couple selected COLORBOND® steel colour Shale Grey™ in a Matt finish in Lysaght's ENSEAM® profile, for a number of reasons said Ash:
For our Coffs to Cali project we used the COLORBOND® steel Matt range because of the products aesthetic beauty, architectural lines and durability in the Australian climate.
We partnered with them throughout their 'Coffs to Cali' journey and sat down with the couple to hear what was behind their design vision and how COLORBOND® steel in a Matt finish helped them bring it to life.
The 'Coffs to Cali' series includes 5 episodes that follow Simon and Ash through their initial demo work, right through to the finished project:
You can also see many more photos of the 'Coffs to Cali' project, including the stunning COLORBOND® steel Matt on Simon and Ash's Pinterest page.
See more #COLORBONDcreators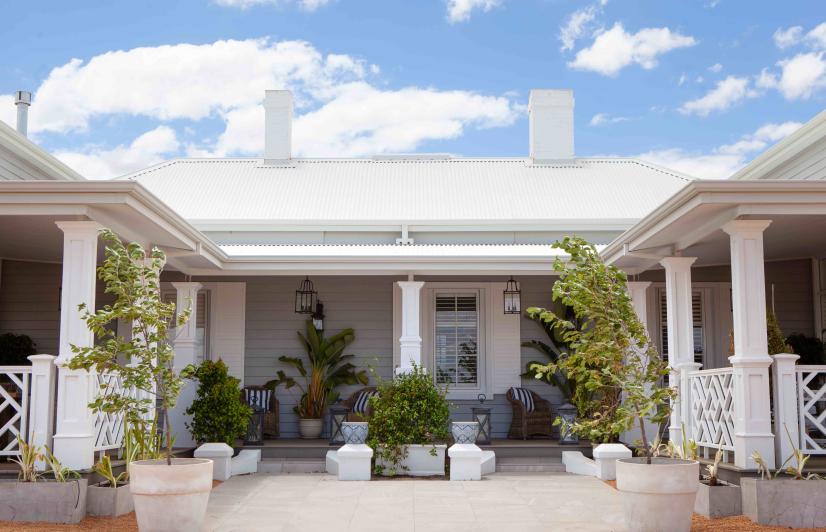 Interior Designer Natalee Bowen chose COLORBOND® steel Surfmist® Matt for her Hamptons dream house.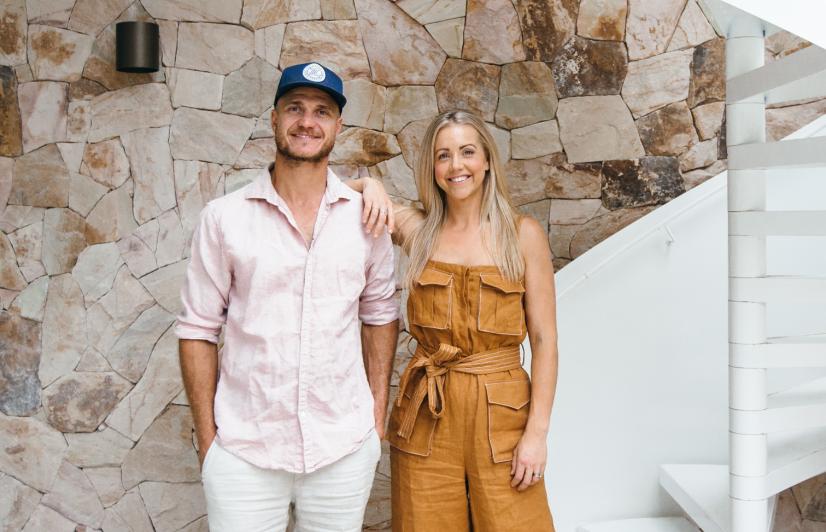 The popular ex-Block stars selected COLORBOND® Ultra steel in the colour Dune® for 'Blue Lagoon Build'.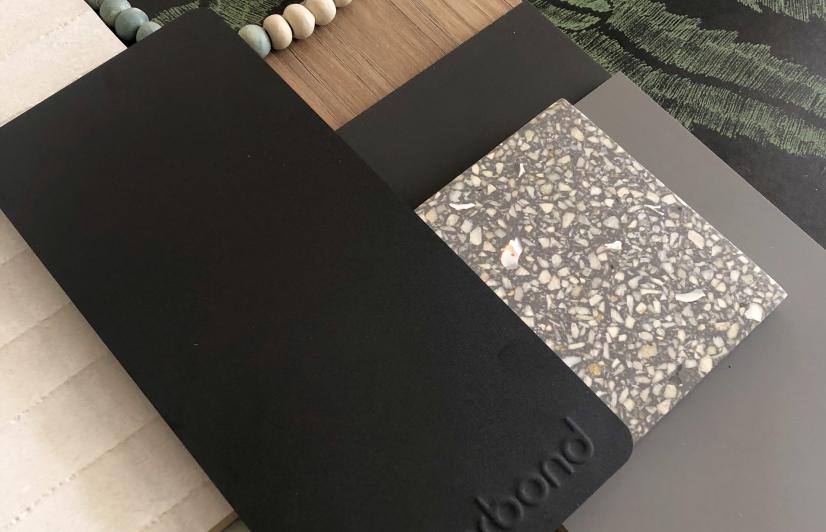 COLORBOND® steel Monument® Matt was chosen for the roof of their stunning Byron Bay Villa.