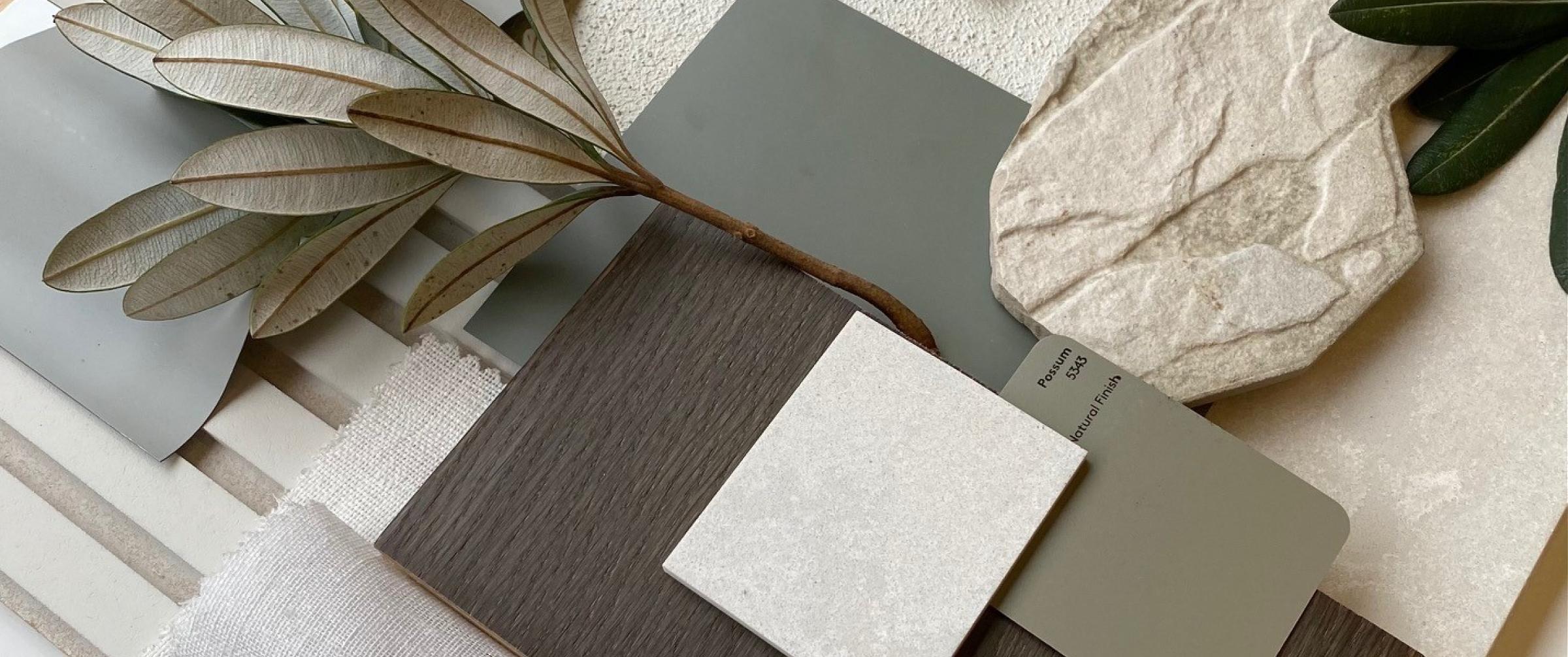 Hannah Rolfe, Interior Designer, Coral Homes, QLD, explains how COLORBOND® steel Surfmist® in a in a Matt finish & Shale Grey™ in a Matt finish help effortlessly anchor this new build in the coastal environment of Queensland's Gold Coast.
The colour story for this home was inspired by the native Banksia trees found along the coastline of the Gold Coast. COLORBOND® steel Matt in Surfmist® in a Matt finish and Shale Grey™ in a Matt finish form a light exterior to both complement and contrast with the deep green and silver grey foliage of the banksia trees and the surrounding natural coastal environment.

The Matt application provides a beautiful soft finish, diffusing the light, and it creates the perfect backdrop for the native flora. Shale Grey™ has been used on the roof with Surfmist® providing a subtle contrast on the guttering and fascias and continuing down the exterior walls as a paint finish application on the render and cladding.

Paired alongside the Surfmist® and Shale Grey™ are tactile surfaces and finishes - from natural stone accents on the exterior, to timber flooring, linen window furnishings and concrete look stone benchtops on the interior, creating a relaxed and inviting palette.