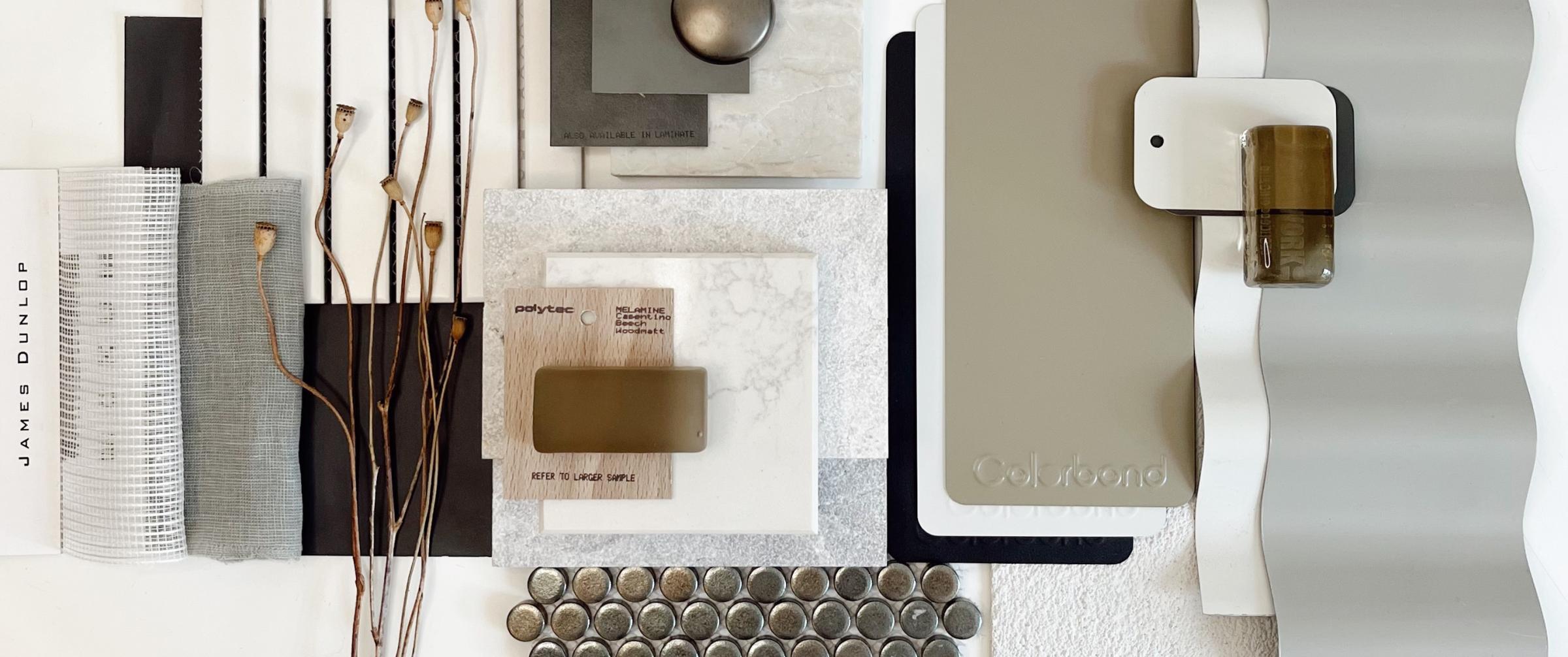 Nature and Nurture through colour
Eloise Meaney, Junior Interior Architect at Scott Salisbury Homes, SA discusses her luxuriously layered palette that features COLORBOND® steel in Cove®, Surfmist®, Monument® and Dune®.
This was a passion project for our clients who were looking for inspiration from the natural elements to determine their material choices. Fusions of coastal influences to reference the beachside location and the clients' bold personalities were transformed materiality into the design. Cool, textured stone was used as the main feature to bring the warm selections of COLORBOND® steel to life.

The key colour was drawn from the COLORBOND® steel Cove® which was the focus of the exterior feature cladding, inspired by the coastal sand reeds, drawing on a soft colour palette to create a harmonious feel. The addition of the black accents mixed with Surfmist® brought together the modern coastal home, adding impact without overpowering.

For the interior, brass features and warm timber tones were chosen, with darker laminate features for joinery to create a richly layered and moody, but soft and expansive feeling. The timber flooring was selected to transition to the exterior paving, a light, whitewashed stone. A soft, tactile mix of materials to create a seamless shift from indoor to outdoor.