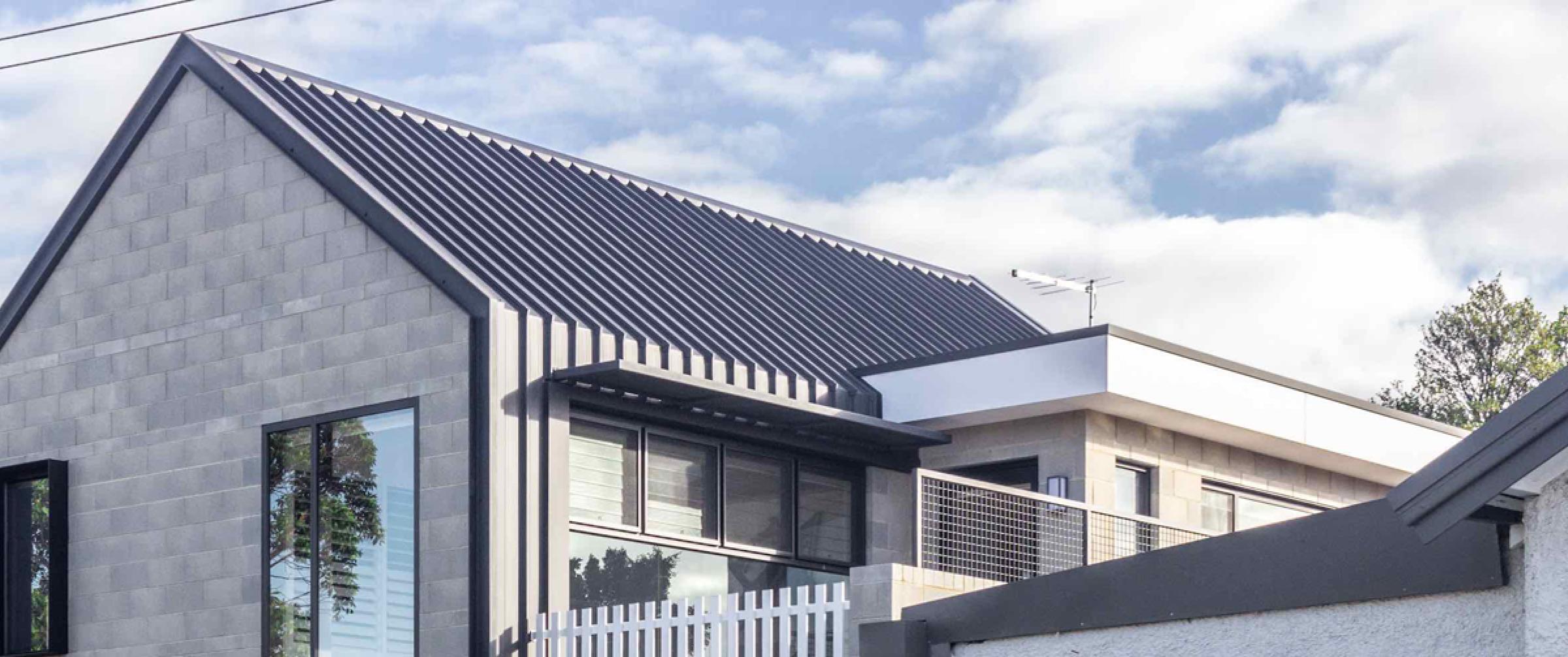 'Dollhouse 2.0' by Aura Design Studio
Dollhouse 2.0 was designed by the husband and wife team behind Aura Design Studio as their long-term family home. Located near various cultural hubs, the vibrancy of the homes location is reflected in their contemporary colour palette. Combining a minimalist monochrome colour scheme of grey, white and black with brilliant pops of yellow from the front door through to the interior soft furnishings, gives the home a beautiful flow from outside to inside, and creates a distinct personality on the street. 
The home is roofed and partially clad in COLORBOND® steel Matt in the colour Monument®. This colour selection along with the Fielders KingKlip® 700 WA profile elongates the form of the house whilst ensuring that it does not overwhelm the 174m2 site that it sits on. 
"The design intent was to create functional flexible spaces, adaptable for a growing family. The finishes were selected for longevity to create a low maintenance "forever home", said Aura about the design. "Each of the spaces are carefully considered, many offering the ability to expand and contract for larger gatherings or changes in family dynamics. Integrated storage and furniture have also been incorporated to maximise the use of space. The design demonstrates how a small home can be liveable without compromise."