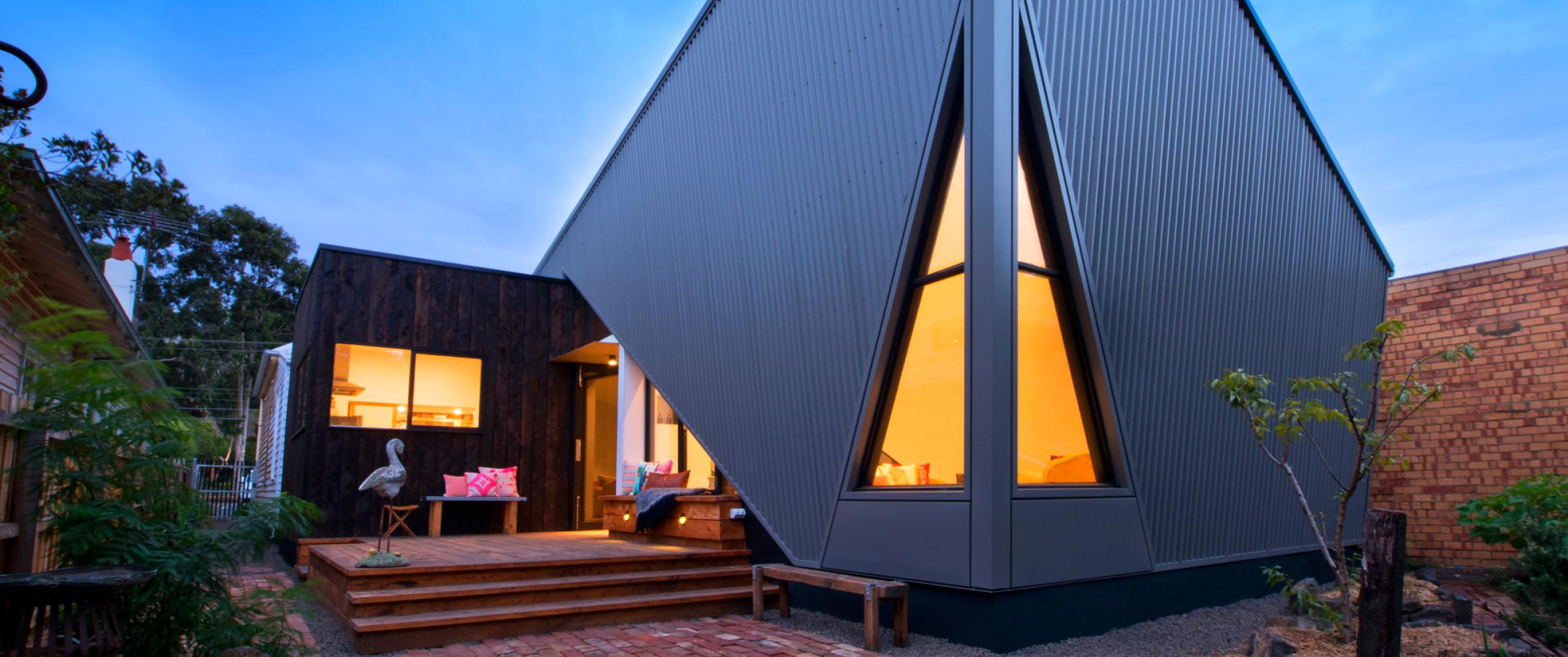 'Arrow House' by Mark Lam Architect
Arrow House by Mark Lam Architect is a renovation and extension to a Victorian weatherboard house in the inner-city Melbourne suburb of Footscray. A dramatic angular addition protrudes out of the original home, that contains the modern living space and kitchen. The addition is completely hidden from the street so the architect was able to get creative with the shape without impacting the character of the neighbourhood. 
Arrow House is clad in a mixture of black-stained timber and COLORBOND® steel in the colour Wallaby®. The Lysaght SPANDEK® profile was used successfully to help exaggerate the angular form of the extension. When considering  options for cladding, COLORBOND® steel was selected for its low-maintenance and durability.