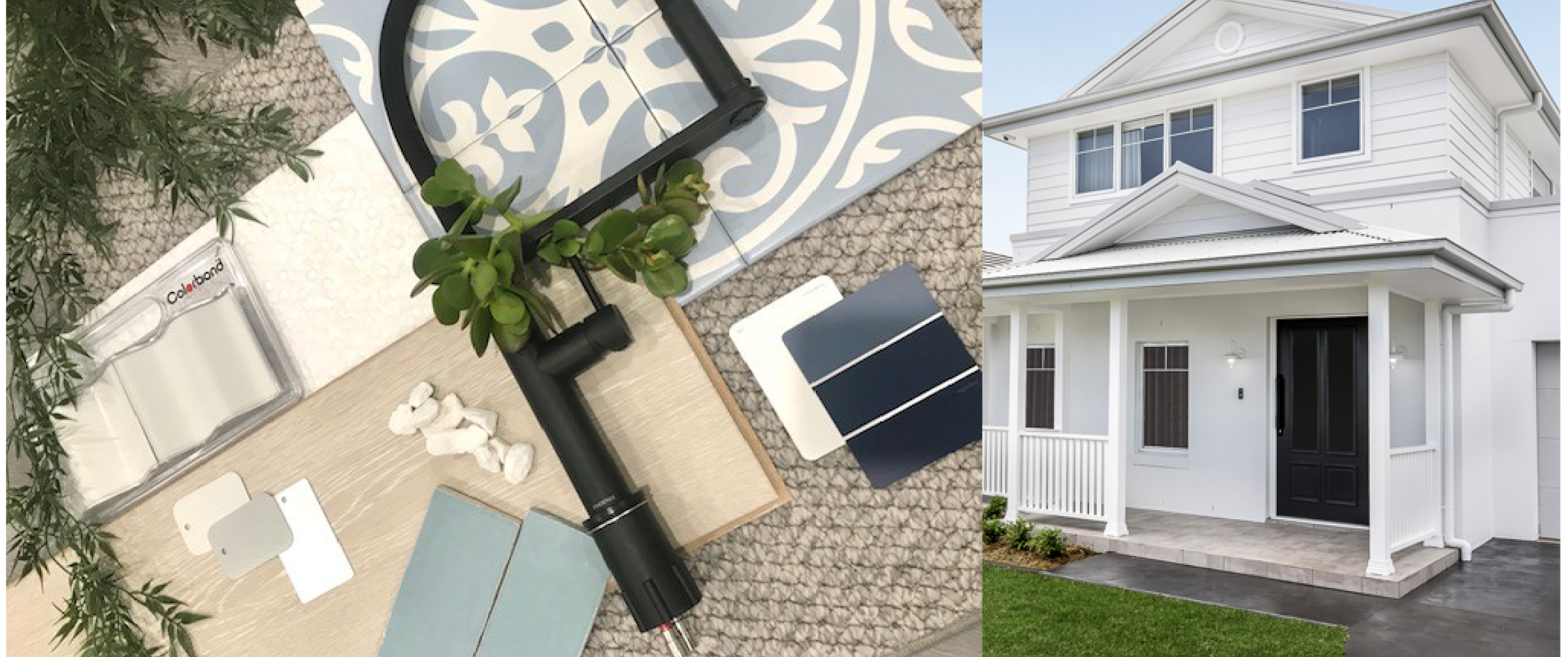 'Natural Luxury Hamptons Flatlay' by Edgecliff Homes
Sydney-based Edgecliff Homes has a strong reputation in delivering immaculate Hamptons designs. This particular home was inspired by the washed shorelines of local Australian beaches. Keeping elements simple, clean and natural has allowed for this home to transpire effortlessly inside and out, and COLORBOND® steel has played a pivotal role in this design. Owner and Designer, Cassey Kings talks us through this palette: 

"Starting at our mood boards, COLORBOND® steel in the colour Shale Grey™ was selected for the roofing to frame the washed shoreline colours of the painted cladding and rendered brickwork. This same colour was chosen for the fascia/gutter to show define and show depth. Larger windows throughout help create an 'airy' and refreshing feel from the moment you enter and the use of light wood textures on the flooring against the sharp white walls has helped keep the home soft and effortless. Subtle ocean blues can be found in unique locations throughout the home, always bringing you back the Australian Coastal life."