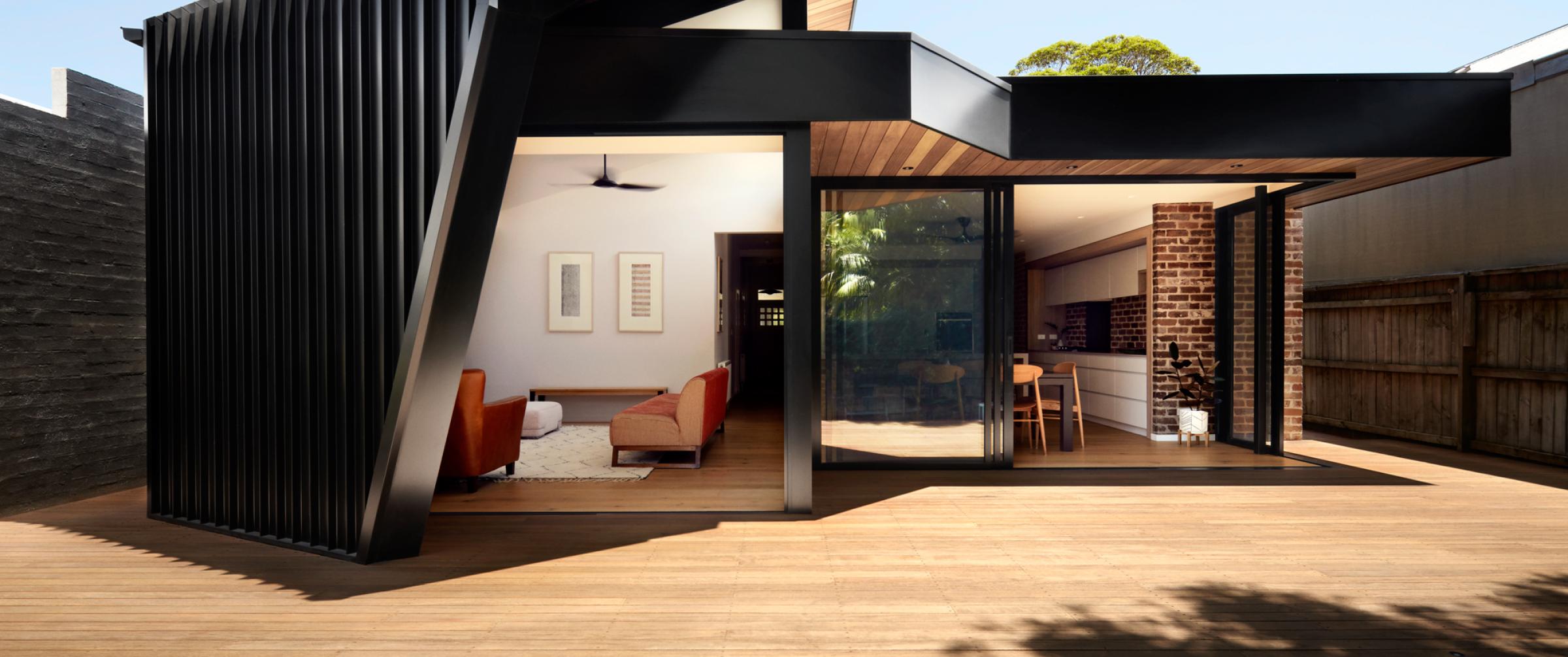 'Blinker House' by Alchemy Architecture
Sydney-based Alchemy Architecture (formerly Joshua Mulders Architects), completed the renovation and addition to this stunning heritage home in 2018. The existing house is an exceptional example of an Australian home circa 1927, and is located within a heritage conservation area of Hunters Hill. 
An extension had already been added onto the rear of the existing period home by previous owners in the 1980's, but this did not fit with the current owners requirements and needed to be modernised and modified. The brief to Alchemy Architecture was to "create a more modern, open plan layout to the rear with some modification to the existing internal bedrooms to the front", but the main challenge was to create privacy from the neighbouring property.  
Blinker House combines two very different styles beautifully by including some continuations of colour and materials throughout the interior and exterior finishes of the build. The new rear extension uses strong colours and bold finishes that have also been sprinkled through the original part of the house to give hint as to what's to come in the modern extension.
COLORBOND® steel cladding in the colour Night Sky® was selected for the exterior facade of the new extension "to give a contrast between the old and the new. It emphasised and reinforced the modern form at the rear", said Alchemy Architecture. They continued, "The COLORBOND® steel walling was used to create the privacy that the owners wanted. It was used as a "blinker" to achieve the modern aesthetic and keep the neighbours from being able to see into the back of the new extension. This allowed them to still achieve an open plan layout to the rear but maintain privacy."