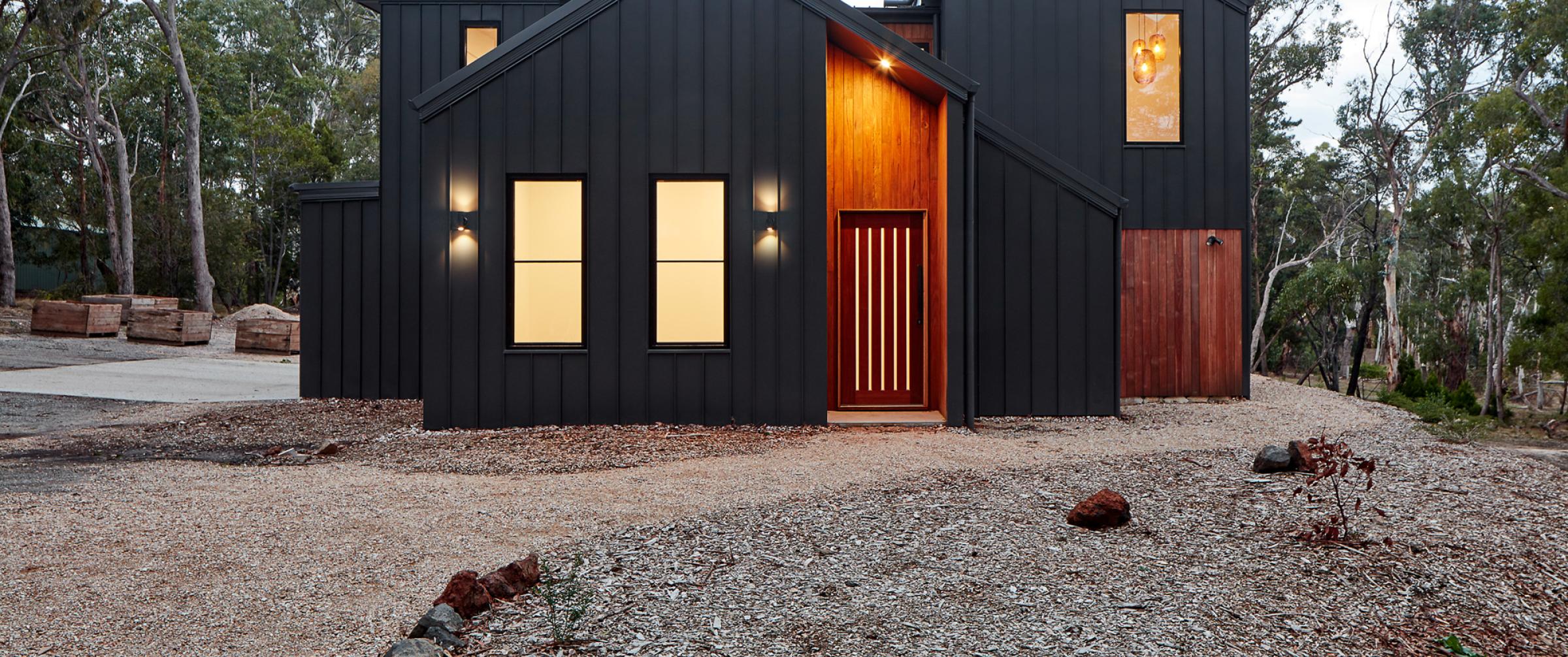 'Double Happiness' by Glow Design Group
The brief for Double Happiness incorporated many requirements from the family to ensure that the end result was a comfortable family home that could also accommodate the running of a client facing business from the house. 
The property overlooks Mount Macedon, and the family approached Glow Design Group to design them a contemporary farmhouse which was energy efficient and took full advantage of the stunning farm location. The design needed to allow for high rainfall by including wet/dry areas and ensure that it was comfortable in cold conditions which was most of the year. 
The design process was very collaborative, and involved a lot of testing of ideas and feedback from the clients. To allow for the house to blend with the surrounding corrugated sheds, COLORBOND® steel Matt in the colour Monument® was selected for the roofing and cladding. This colour selection, combined with the stone feature wall allows the modern home to fit organically into the landscape, and the use of an elongated profile also mirrored the heights of the surrounding gum trees.