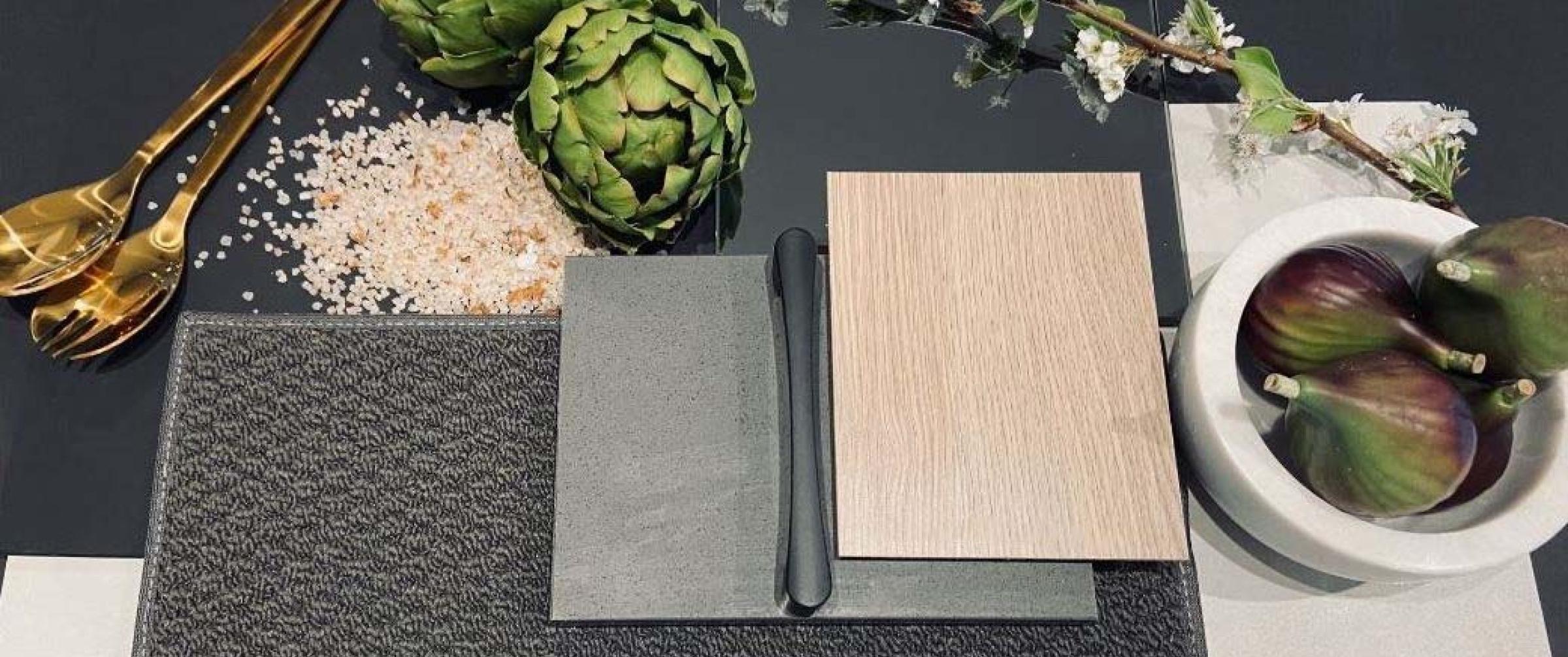 'Wongawilli Bungalow Flatlay' by Elderton Homes
Many thanks to professional designer, Selma Demir for talking us through the vision for this project.
"This bungalow in Wongawilli was truly inspired by its surrounding landscape - as the hills roll into one another, so to do the shapes in the roofline, and the contrast of the COLORBOND® steel Matt in the colour Monument® with the light grey matt brick, introduces depth, and emulates the surrounding deep, dark hills. This captivating use of dark and light has been mirrored internally with the use of lighter matt surfaces, allowing the eye to run seamlessly across the earthy tones such as the timber cabinetry and soft greys in the tiling, and darker accent pieces such as the tap ware and stone bench tops. The mirror-glass splashback has also been brought in to create light and movement internally - just as the sun brings life to the exterior, playing off the roof's natural lines."