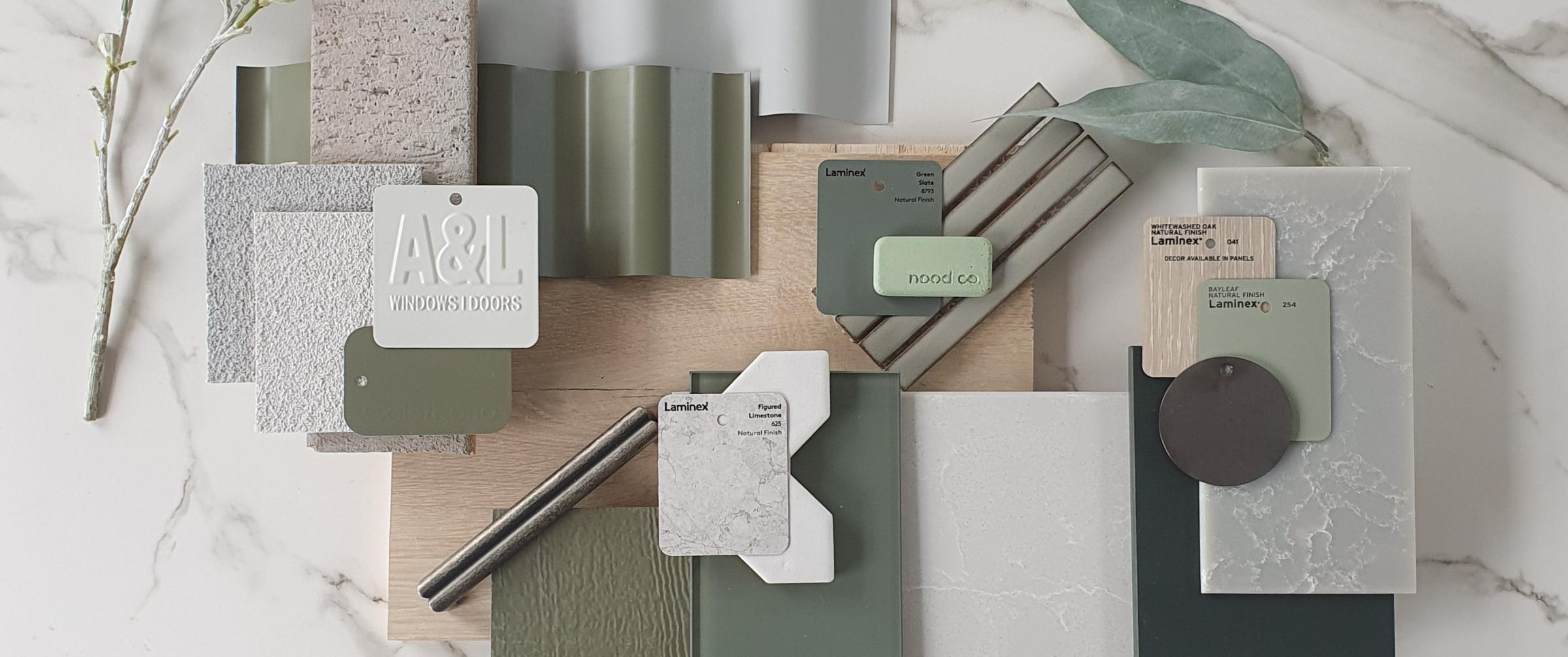 Embracing sustainability and the environment
Rebecca Brown, Interior Designer at Burbank Homes, VIC, discusses how an earthy interior palette of natural tones was effortlessly complemented by the exterior COLORBOND® steel Mangrove® and Shale Grey™ Matt.
Focusing on Colour and Texture throughout the design, I was able to collaborate with my client to create a home inspired by the environment around us and bringing natural tones into the home. My client aspired to have a focus on raw materials which were manufactured sustainably. Rattan textures alongside the use of cotton and recycled timbers were used in the design.

The colours, both externally and internally, were built to flow on from the chosen COLORBOND® steel Mangrove® and Shale Grey™ Matt colours by using similar tones throughout the different spaces in the home. The home concentrates on greenery through the use of colours as well as natives.

By using this in the overall home design, it creates a sense of serenity and calmness to spaces and will take the client on a journey away from their otherwise hectic life outside of home.