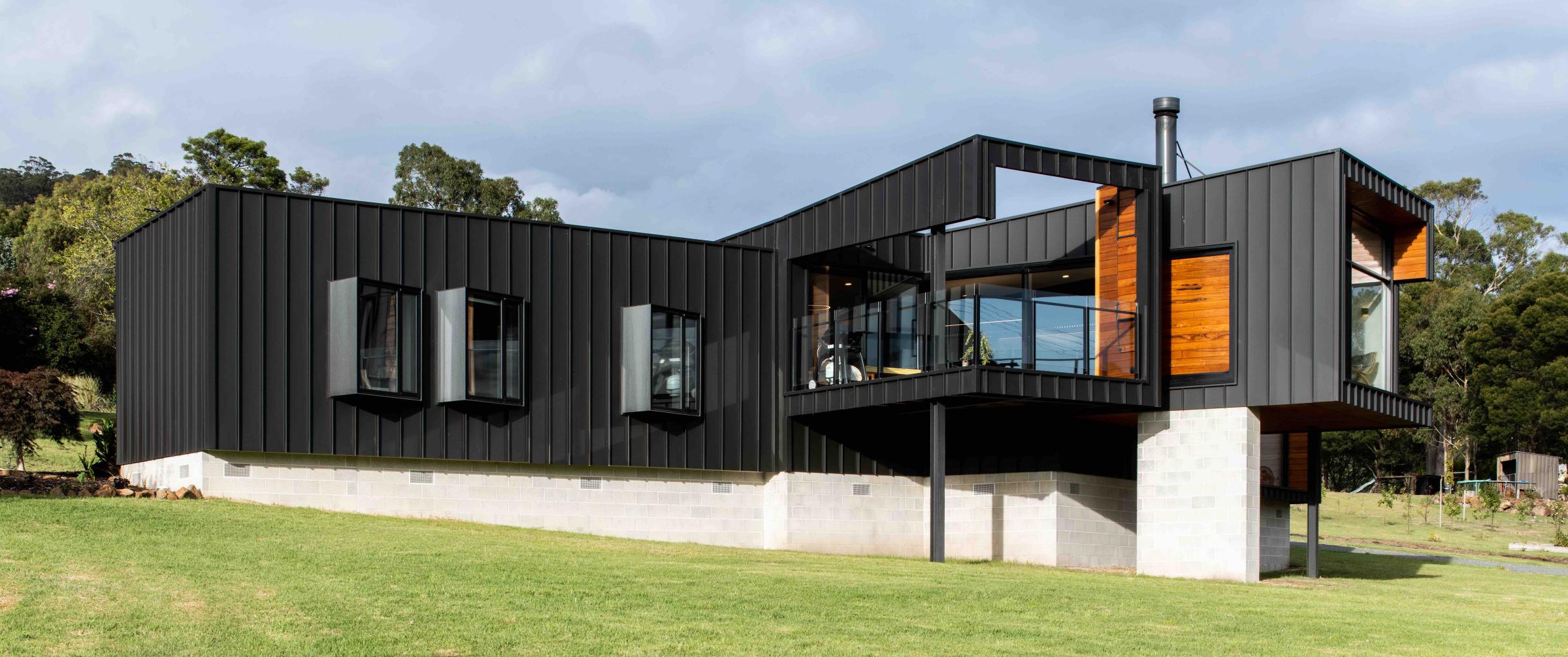 'Jetty House' by Edwards + Simpson Architects
Jetty House is a split level home that was designed to take advantage of the views of the nearby jetty and the iconic 'Batman Bridge' that carries the Batman Highway across the Tamar River between Hillwood and Sidmouth/Deviot just north of Launceston. 
After living in the dilapidated original house for a period of time, the homeowners made the decision to clear the site and make way for a new house that catered better to their needs as a young family. While living in this original house they learned to make do with what they had and developed a very clear understanding of what was really necessary to live comfortably. This notion of economy of space and making spaces work hard became the basis for Edwards + Simpson's design.
The house is almost entirely encased with cladding made from COLORBOND® steel in the colour Monument® Matt – a selection that was key to the desire for the home to blend into the natural landscape. "By selecting COLORBOND® steel Matt in the colour Monument® we were able to minimise the visual impact of the building within the landscape, while maximising views over the Tamar River and toward the iconic Batman Bridge" said the architect. 
The home was completed in 2019 and has been nominated in the 2020 Tasmanian Architecture Awards in the 'Residential New Build' category.