With two decades of designing spaces and creating colours under her belt, Sibella Court has a keen eye for sustainable architecture and beautiful materials.
A simple but striking brick and COLORBOND® steel home outside Bowral in the Southern Highlands of New South Wales becomes a springboard for us to discuss some of her greatest passions - materials, colour, design and sustainability.
I'm going to use a dramatic and handsome building called The Barn, designed by Solis Haus Building Design, to frame perspectives on design, durability and sustainability within the Australian landscape. This building exemplifies strength and beauty, and also a harmony with our Australian conditions, through its marriage of COLORBOND® steel with other complementary exterior materials, which together also inform the beautifully finished interiors of the home.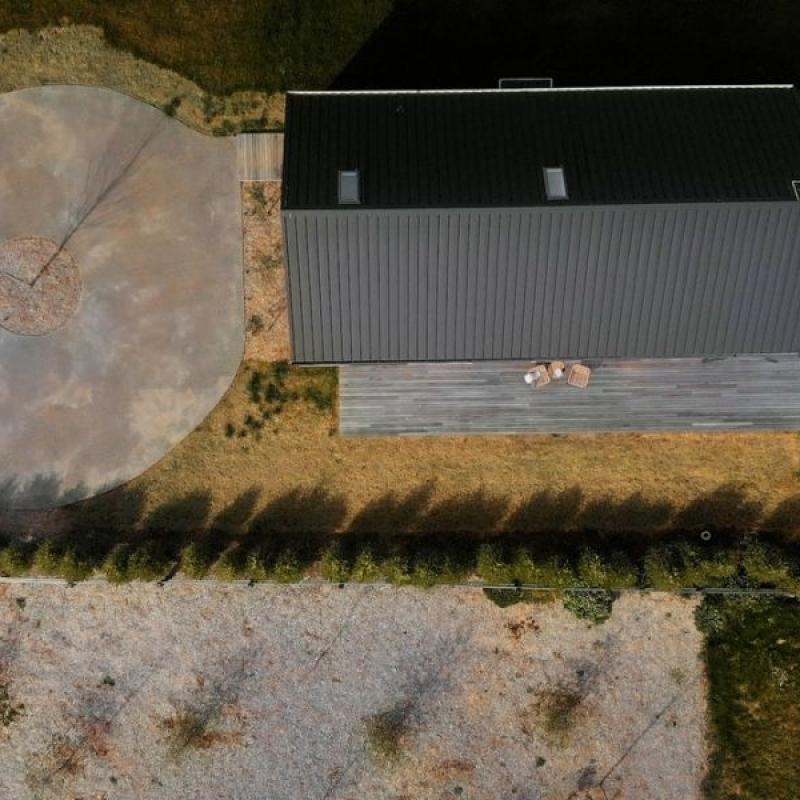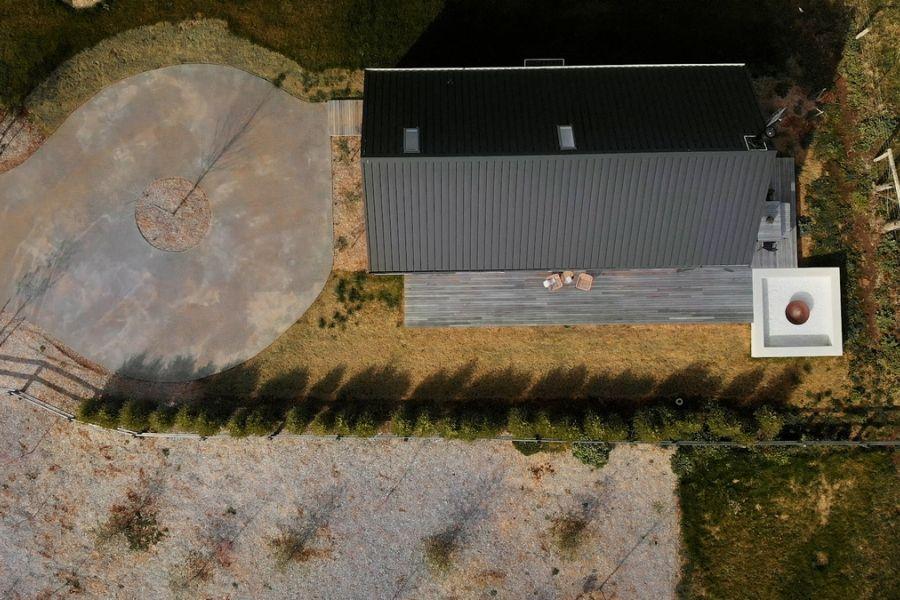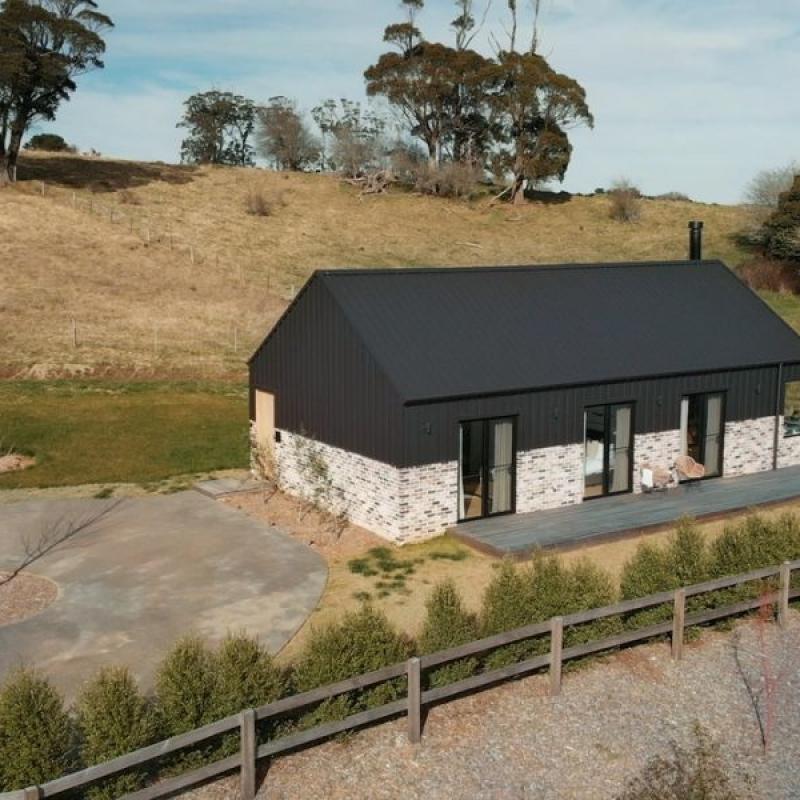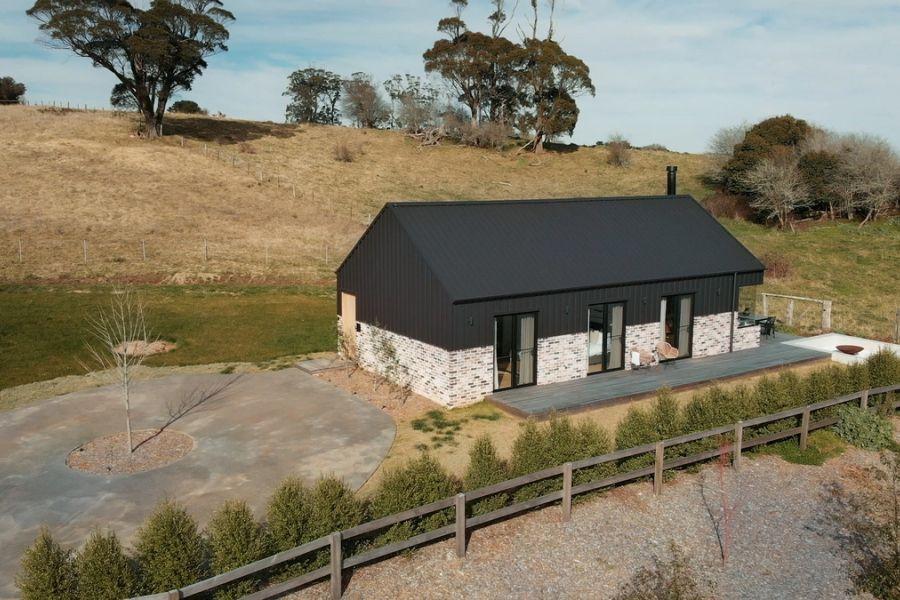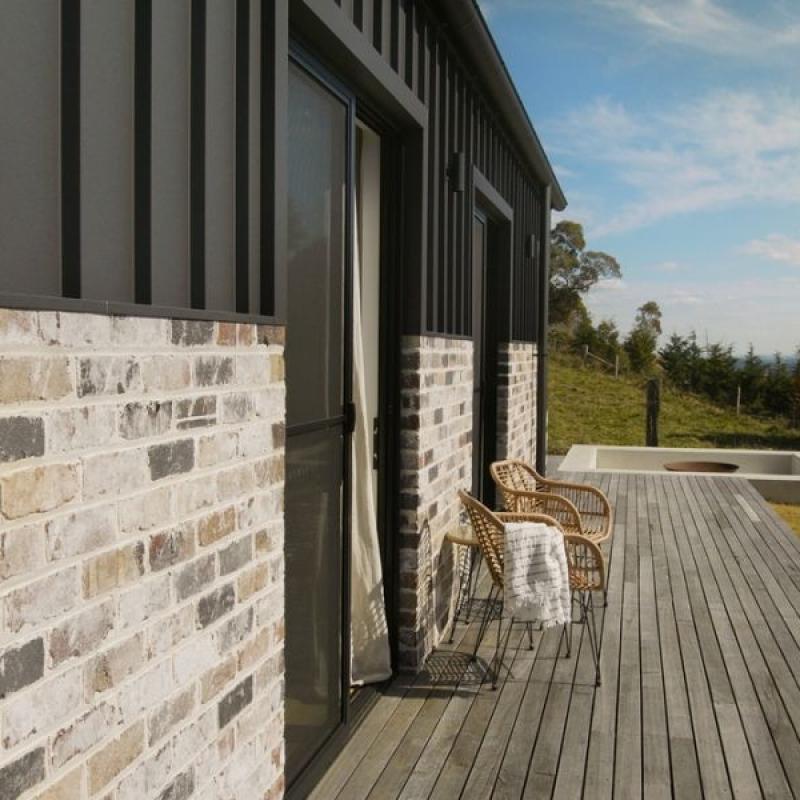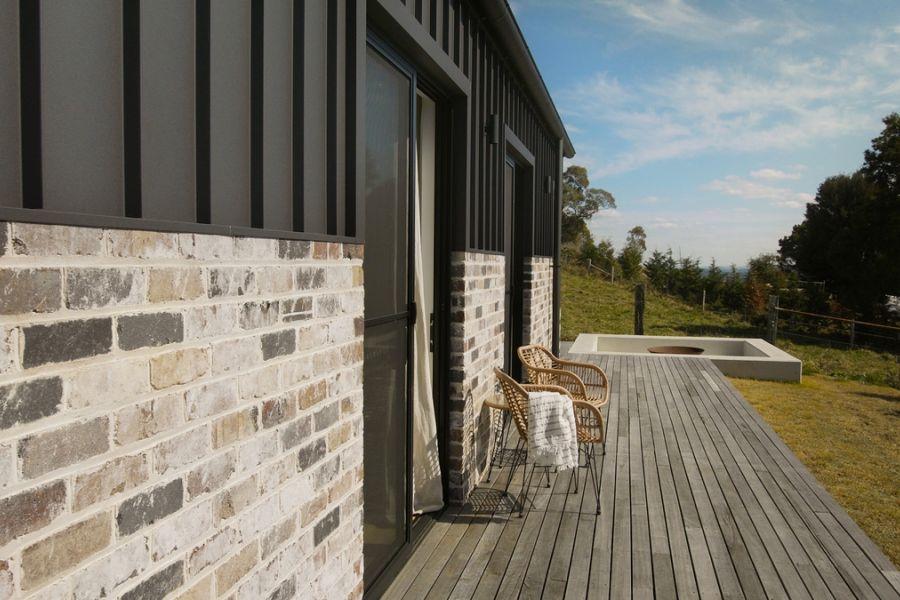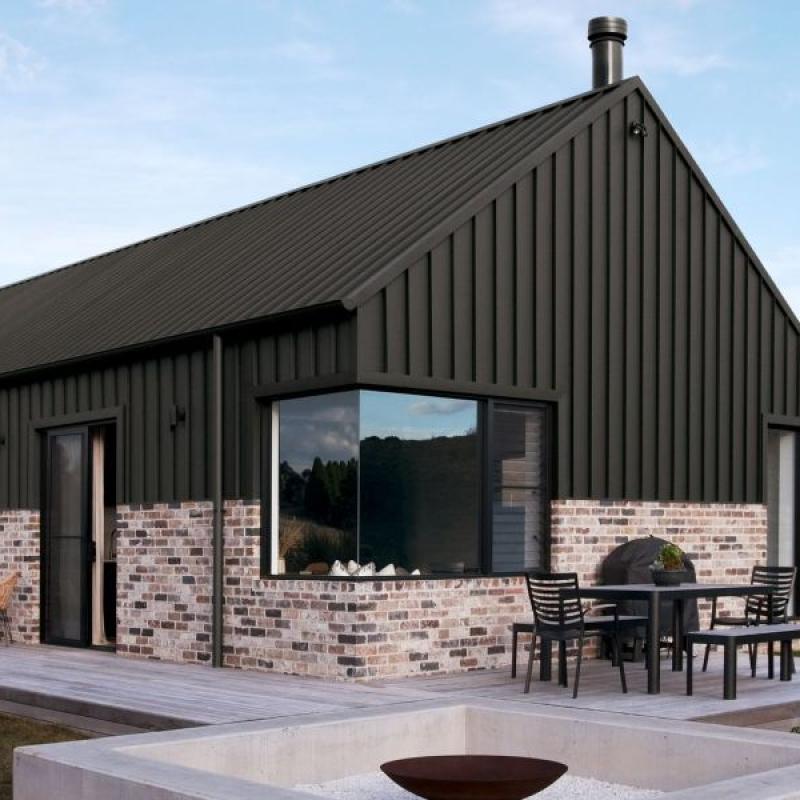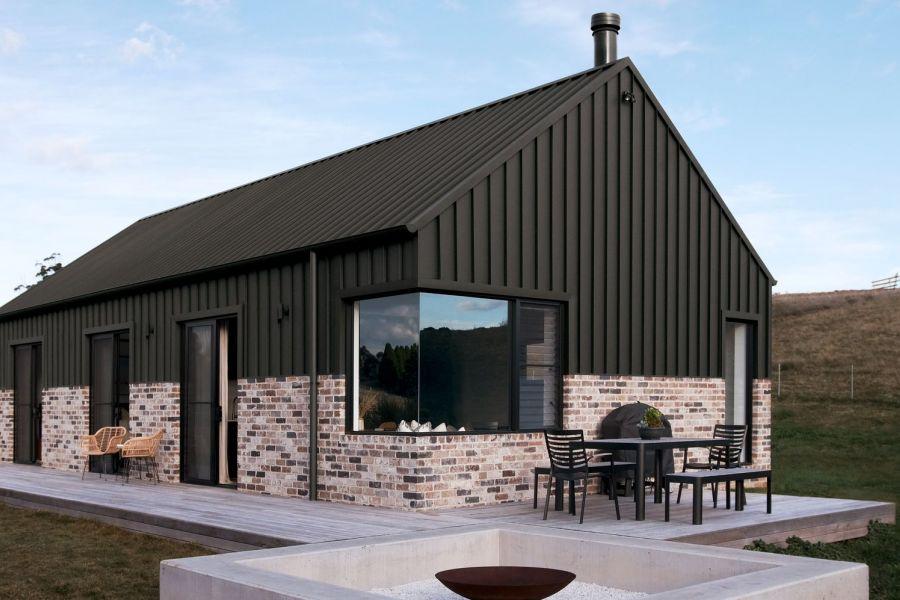 The Barn lives up to its name, its classic rural form taking cues from its pastoral setting of Glenquarry in New South Wales. Mixed materials and high contrast pairings skillfully elevate the design.
When you look at it, you definitely know there aren't any horses or cows inside! Not only is the use of materials a clue but also the beautiful, residential-sized front door and windows, which instantly signal this to be a polished piece of architecture.
The strong, simple shape is wrapped in bold COLORBOND® steel Monument® Matt in a standing seam style profile down to a dado height, where it meets warm, irregular recycled brick foundations. I often use dados in my interior design projects but have never thought to use them outside! It's a harmonious pairing that brings a contemporary edge to a traditional shape.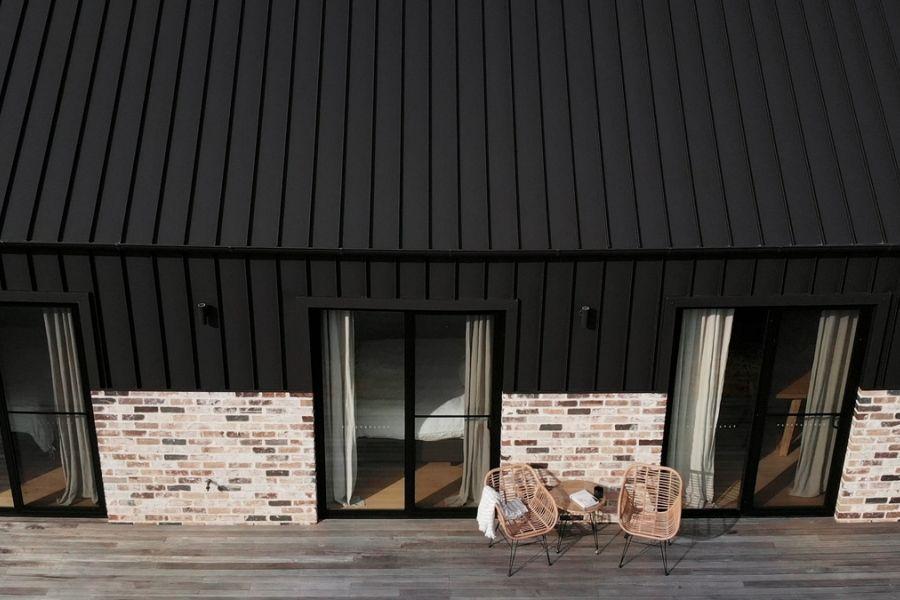 Sustainability and material lifecycles have become part and parcel of the dialogue around what constitutes good design. The linear COLORBOND® steel roof on this home is ticking many boxes with its long lifespan and ease of maintenance. COLORBOND® steel is manufactured with partially recycled content and the steel is 100% recyclable itself - one of many reasons, I'm sure, why the specialist passive home builder has celebrated this versatile and lightweight material throughout this home. The strong roof also shields the tight internal envelope from the harsh, windswept winters in the Southern Highlands.
The dark and moody COLORBOND® steel Monument® colour palette selected for this home is captivating; it's a colour with dramatic essence, a stature that anchors the building in place and offsets it against the backdrop of green, rolling pasture. The matt finish from COLORBOND® steel opens up aspirational design possibilities that ooze style and sophistication, and this building showcases this brilliantly.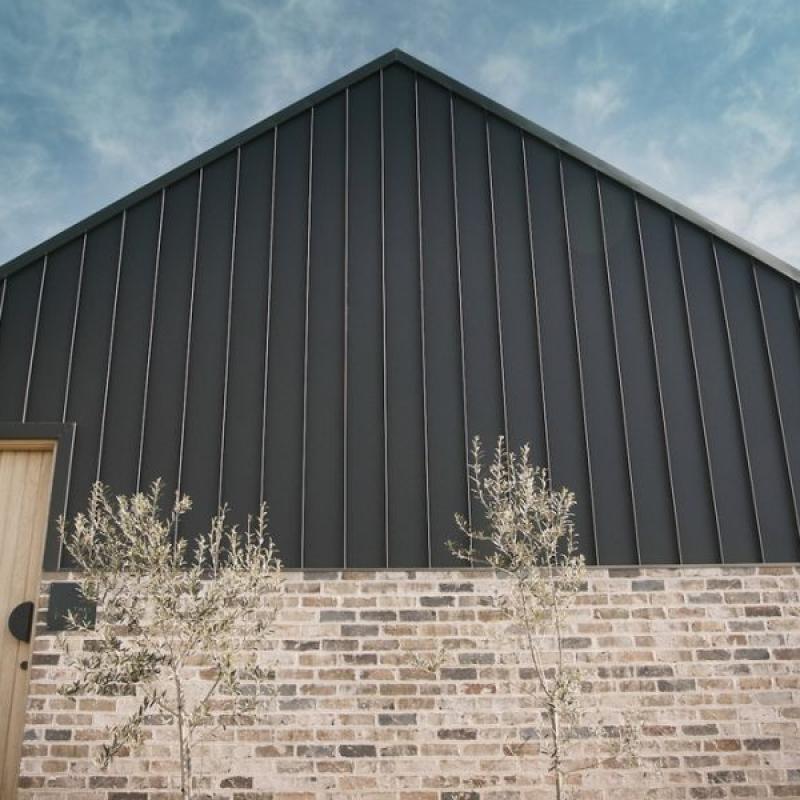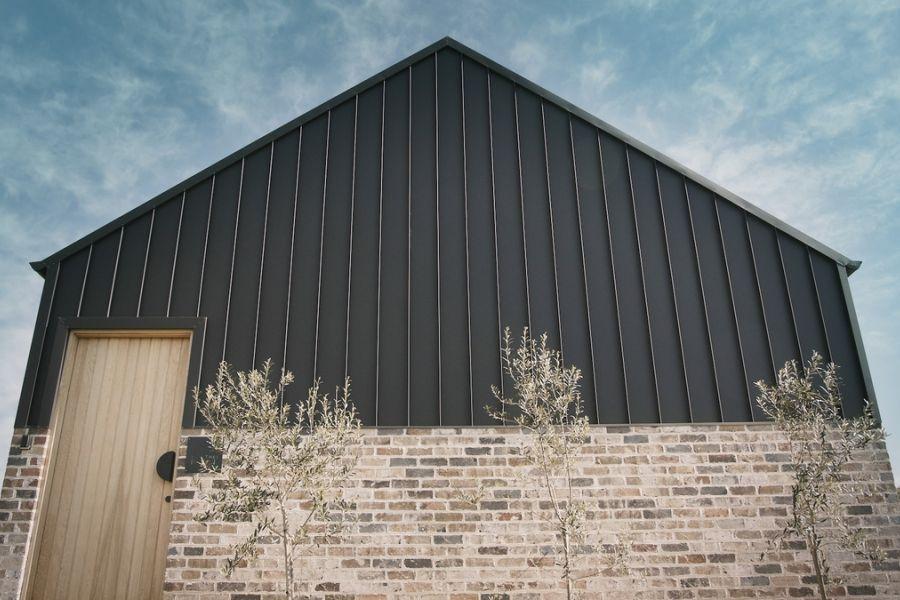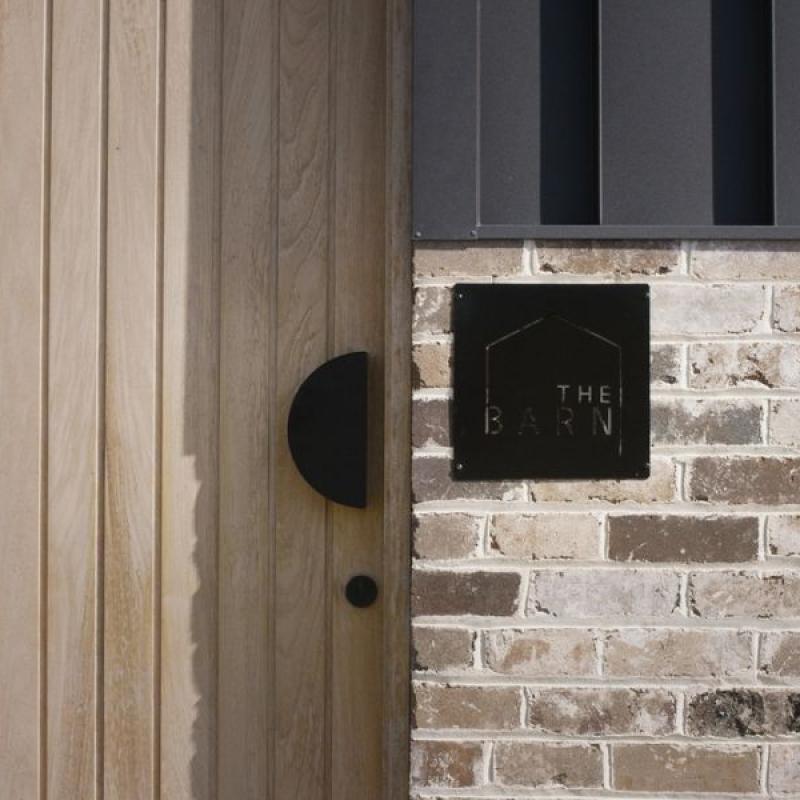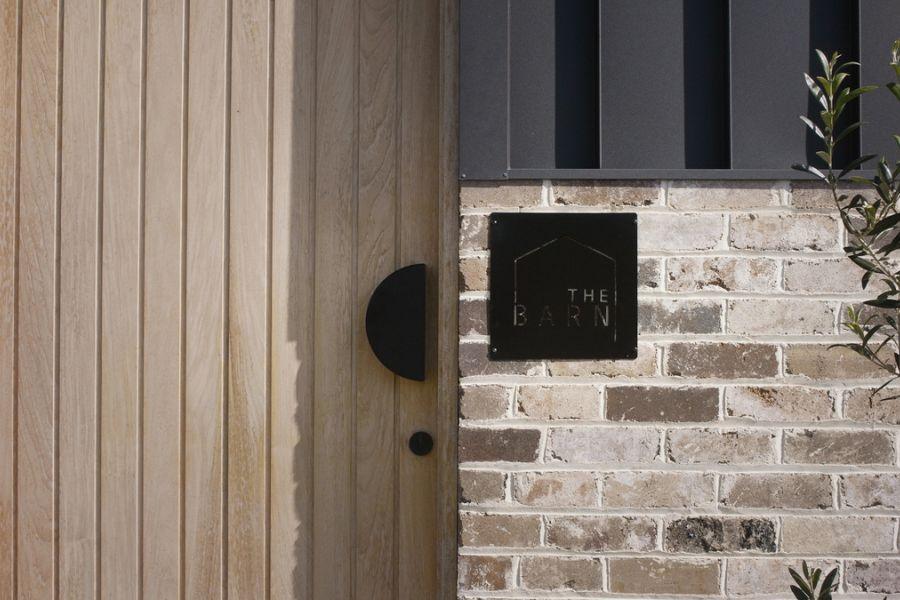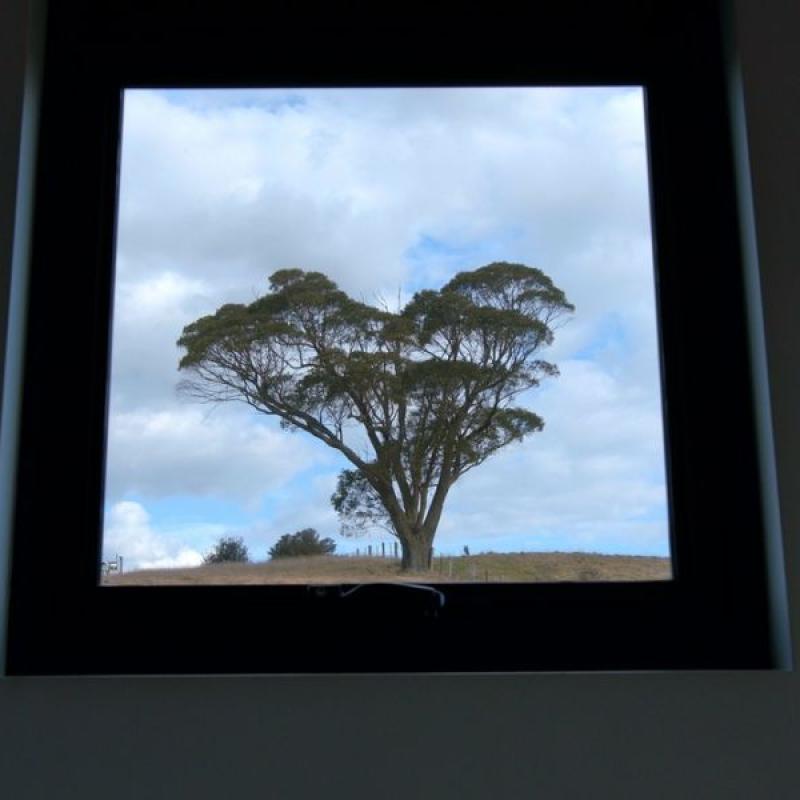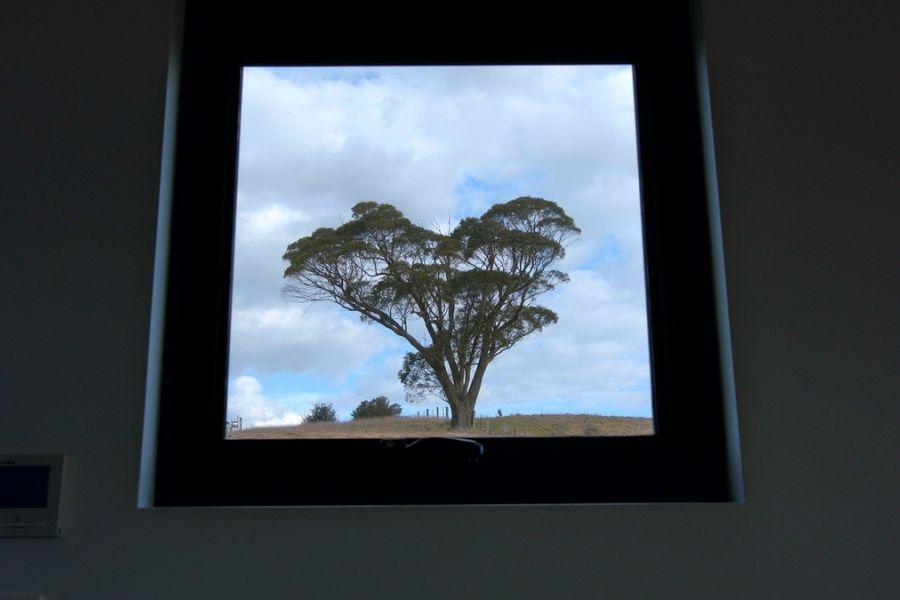 The textures flow from the outside in and the inside out. Dark picture windows punctuate the walls to draw the natural landscape into the internal spaces like kinetic and forever- changing artworks.
Accentuating this, a white palette washes the walls internally, bouncing light around calmly to enhance The Barn's spaciousness. The dark, linear pattern of the standing seam style cladding is repeated in larger scale through the internal cabinetry which pops against this soft white backdrop. An ornate matt black potbelly fire continues the dark theme, sitting eclectically amongst tasteful vintage pieces carrying forward the home's sustainable philosophy to the interior. Softer timbers ebb and flow internally with pale colourings which contrast against the bold façade and link the soft tones coming through the picture window to the finishes inside. This is yet another juxtaposition of materials and contrast pairings that has been used with the standing seam style roof and external wall cladding to give this house a sophisticated and polished feel both inside and out.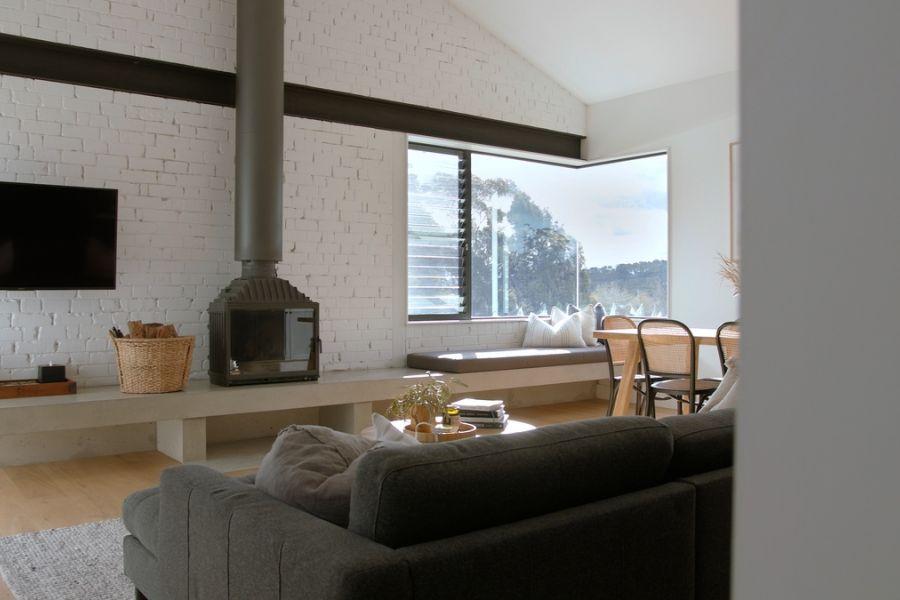 The sunburnt lands of Australia's regional areas warrant durable and versatile materials to handle our beating summer rays. The windswept hills of the highland region where The Barn sits also see cool winds whistling through eucalyptus trees, and monstrous, stormy nights. Grasslands quickly turn brittle in the summer sun and buildings take a battering from heavy downpours. The presence of nature emerges in these places, bringing with it a heightened awareness of Australia's unique climatic demands. And we must ask ourselves what materials can we use to safeguard our built environments in order to sit stylishly and comfortably in the harsh Australian landscape.
COLORBOND® steel has been tried and tested in the Australian climate for over fifty years. It's synonymous with the reminiscence of rain on a steel roof and our inherently Australian building sensibility. Its forgivingly low maintenance regime is something I'm always looking for when approaching a design for a client. It's also backed by a robust warranty* from BlueScope for peace of mind.
With its chic external palette in a Monument® Matt finish, The Barn shows us how this ingenious material continues to adapt to suit Australia's forever evolving, design conscious, yet inherently demanding culture and landscape.
Explore more from the Inspired Series