As designer and author Sibella Court discovers, BBW House in Geelong reveals a stunning surprise behind its classic Victorian frontage. It's a home that shows true kinship between different architectural styles, with material, design and colour palette choices delivering a cohesive scheme inside and out that binds both heritage and contemporary looks brilliantly.
BBW House is a truly breathtaking example of how opposites can most definitely attract. Melbourne's Tecture Architects have utilised COLORBOND® steel Surfmist® alongside complementary shades and textures to create a wonderful union between an original street-facing Victorian cottage that invites you in, and its modern rear extension that encourages you outside.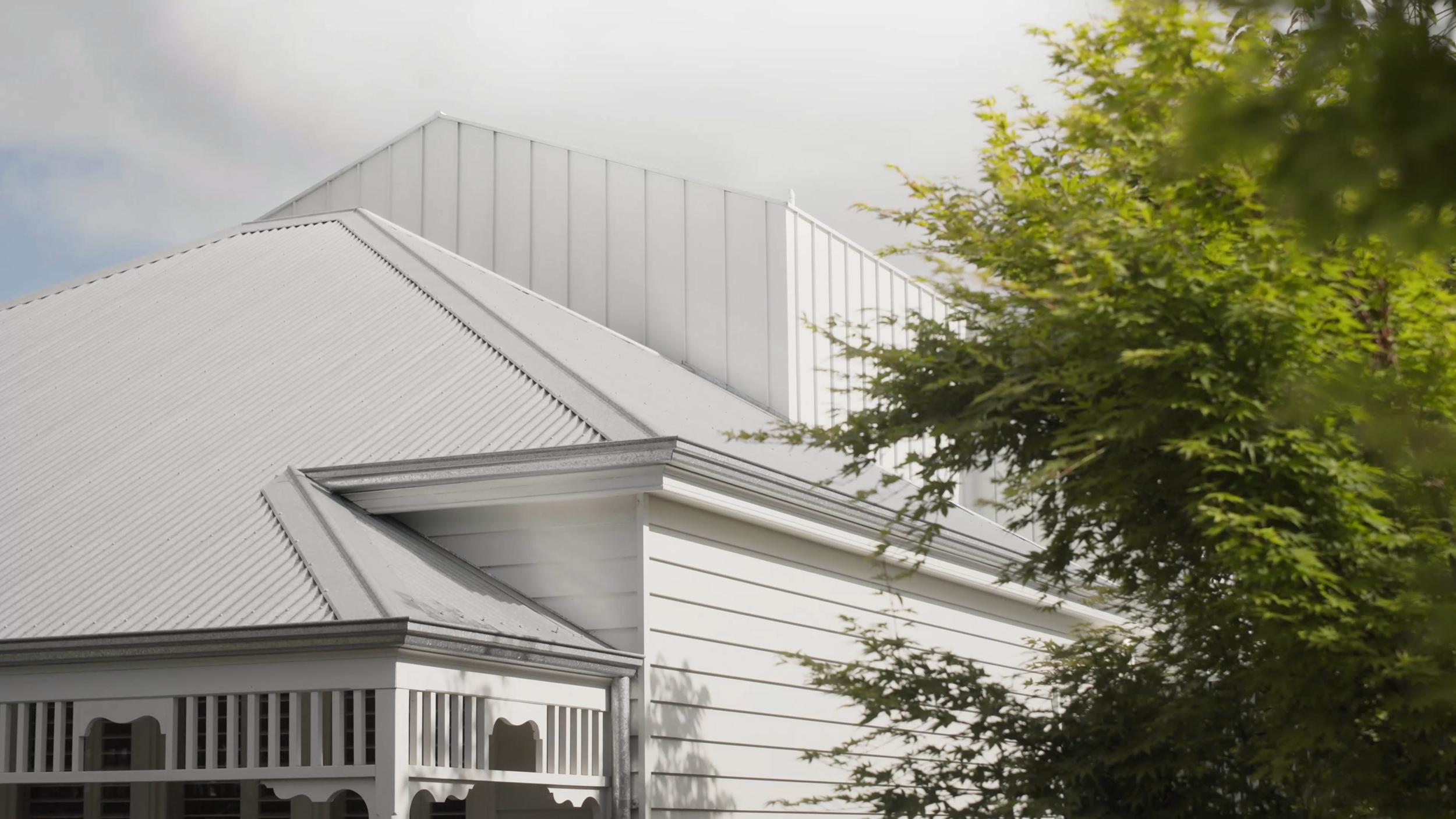 BBW House exemplifies material versatility by showcasing choices that bridge the boundaries between old and new. COLORBOND® steel is adaptable to many environments and styles, and a great choice for an endless array of architectural desires including mid-century, Victorian, coastal, ultra-modern and more. In this case, it fuses a charming and faithfully restored Victorian cottage, which still sits beneath its corrugated roof, with a show-stopping contemporary extension that spills into the garden. An architectural roofline sits unassumingly behind the charming cottage façade, providing a subtle clue to the secret hidden behind it. Then, the building unfolds like an architectural butterfly; a grand statement that uses COLORBOND® steel and a masterful mix of painted bricks and pale timbers for a knock-your-socks-off reveal.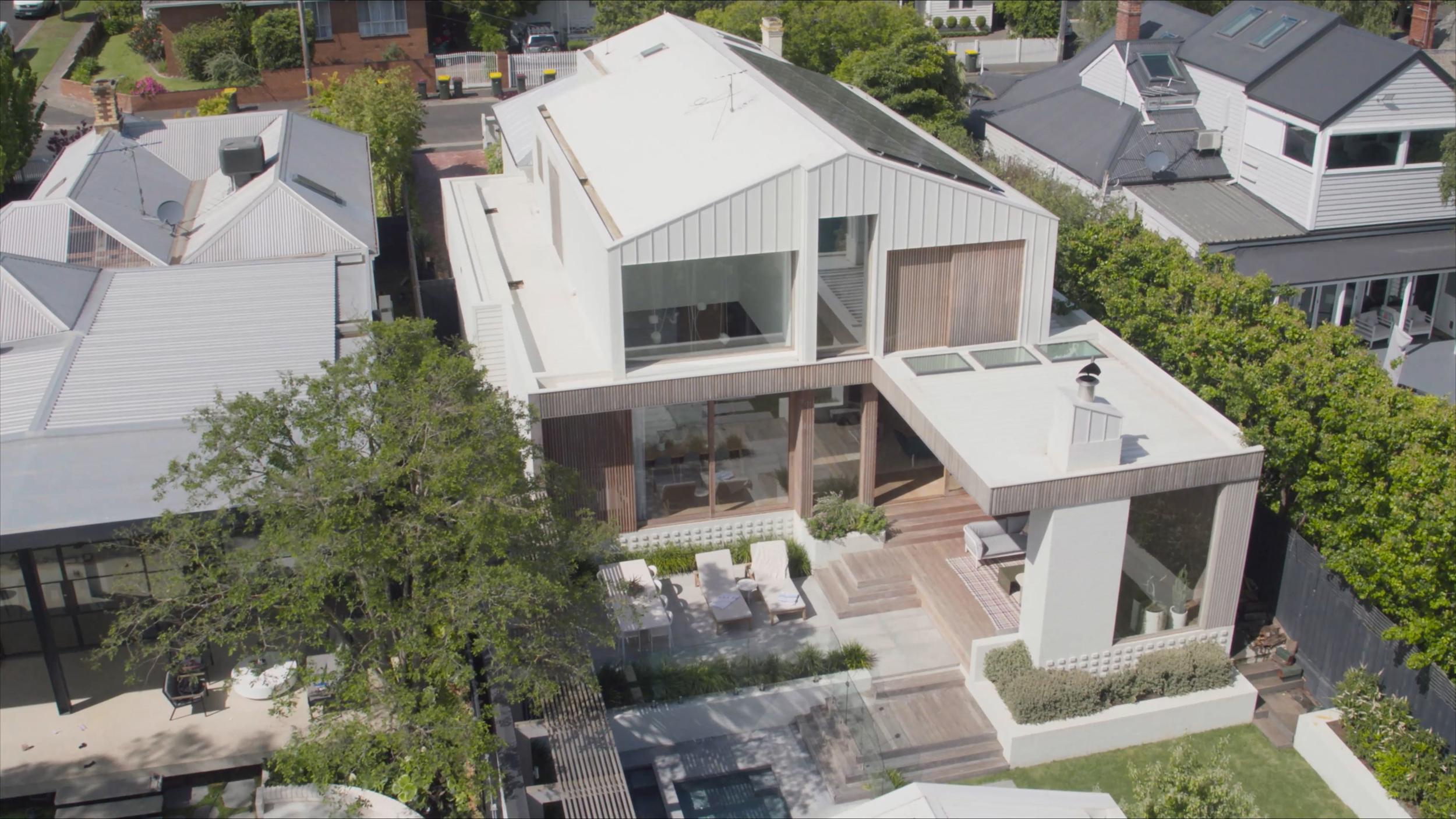 COLORBOND® steel Surfmist® feels right at home in coastal Geelong, reminiscent of sandy shores, seabirds, and the rugged rock formations and lighthouses of the Bellarine Peninsular. Surfmist® oozes summery vitality, easy socialising and our coveted indoor-outdoor lifestyle. I can imagine summer lunches of zesty tossed salads and fresh seafood sizzling away by the outdoor dining table whilst sandy feet meander through the garden up the steps into the house. It's a compelling reminder that finding the right colour scheme is a paramount building block for the overall aesthetic of your home and for your preferred lifestyle as well.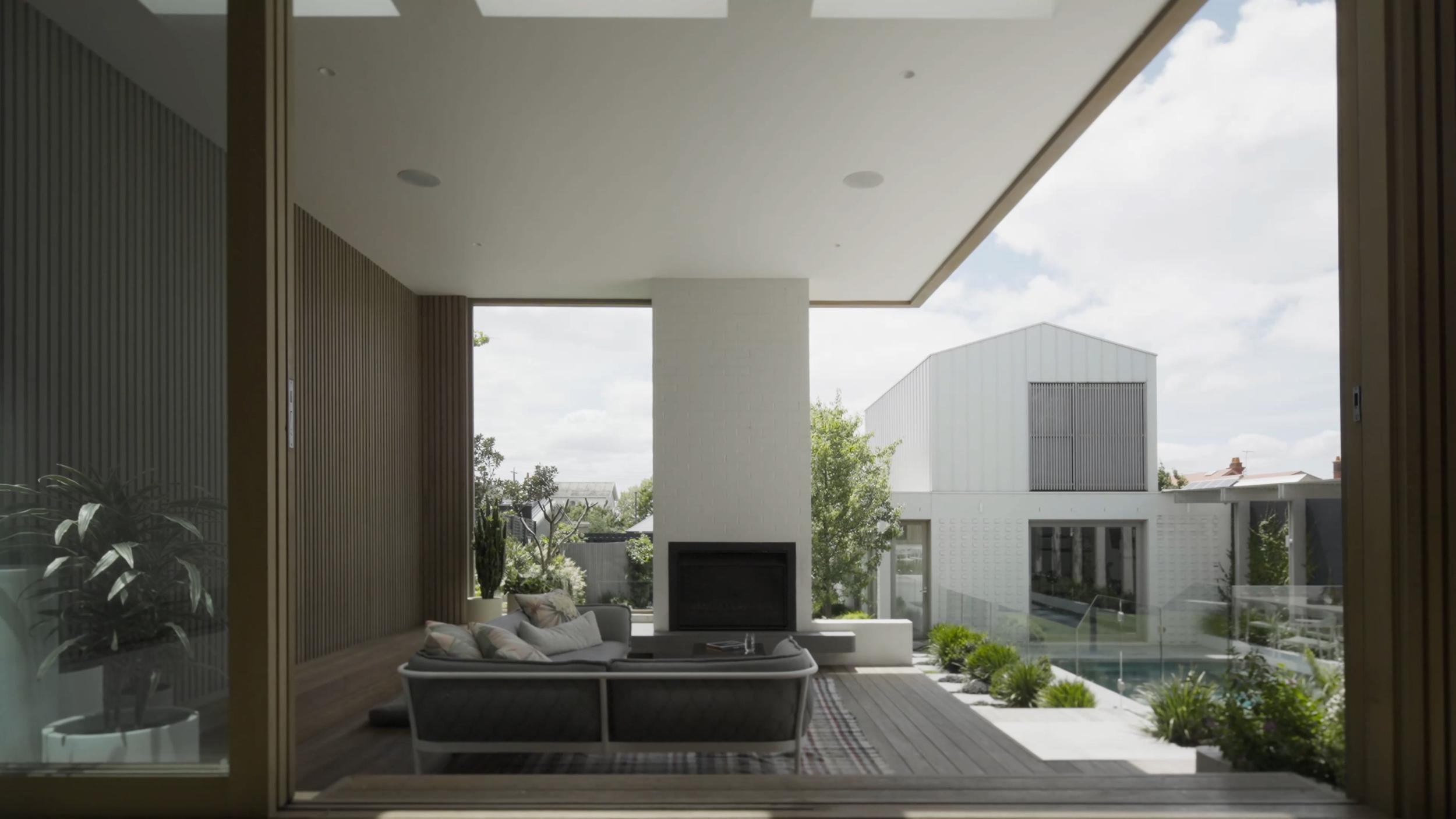 This house looks cool and calm and has the environmental credentials to match. The Thermatech® technology in the COLORBOND® steel Surfmist® roof and walls helps reflect the sun's heat and can help keep the indoors feeling as cool and comfortable as the outside looks. The light colour scheme also provides a serene canvas to offset other bold tones and textures like the garden greenery. Punchy greens, celadons and sages pop bright and fresh against this sophisticated backdrop, the landscaping encouraged to envelop the building by the apt colour palette selections.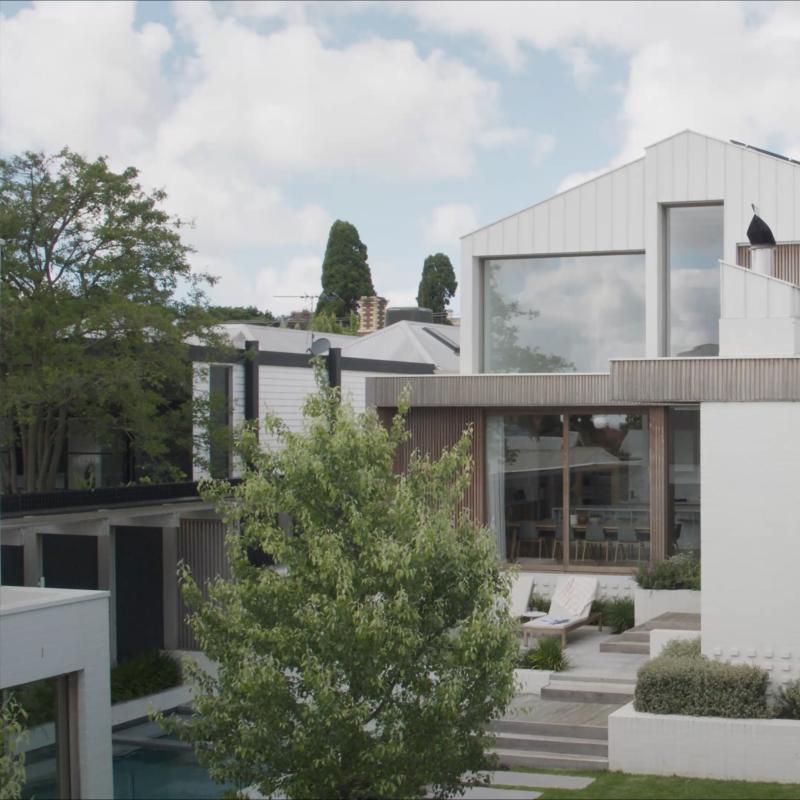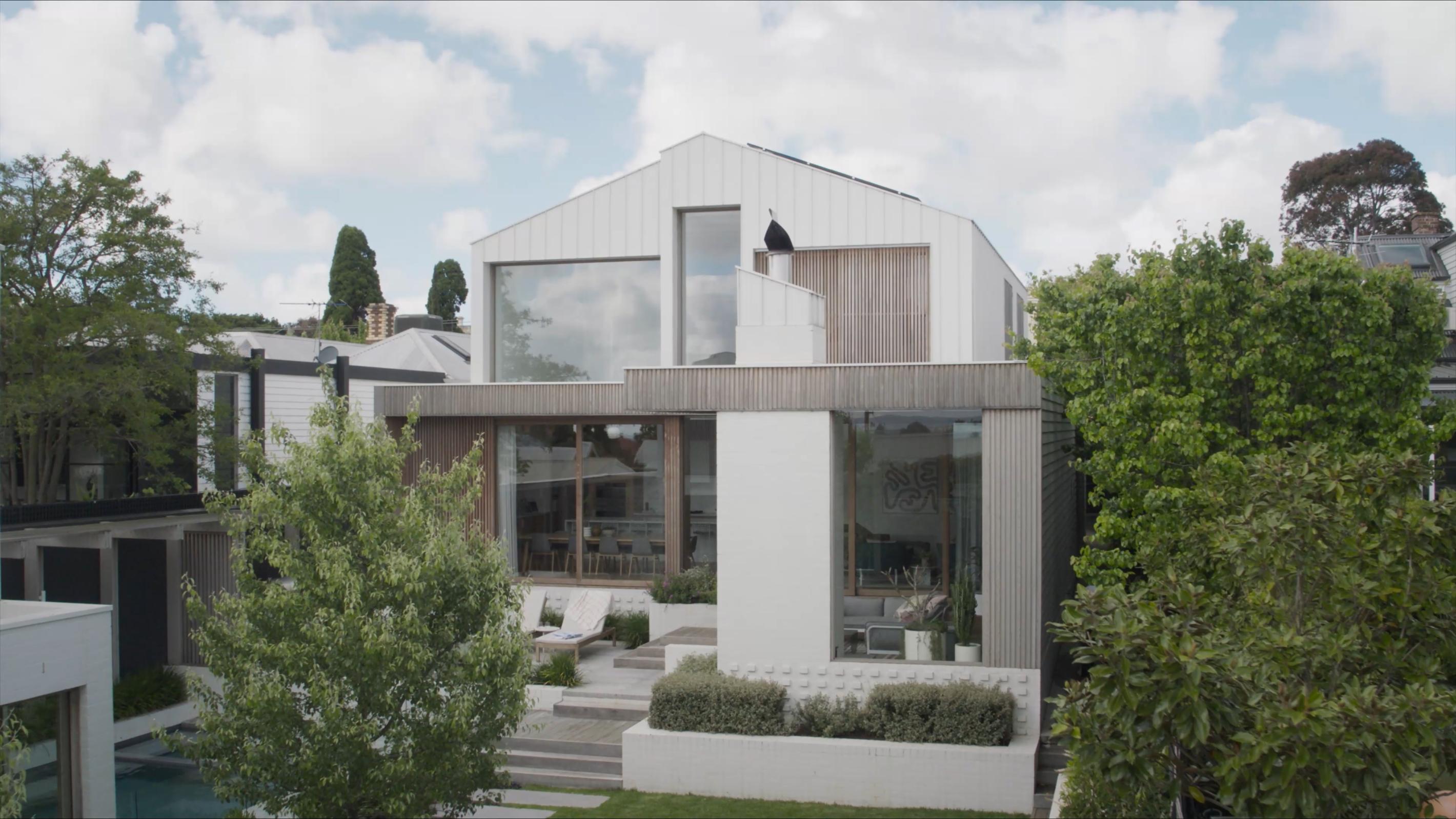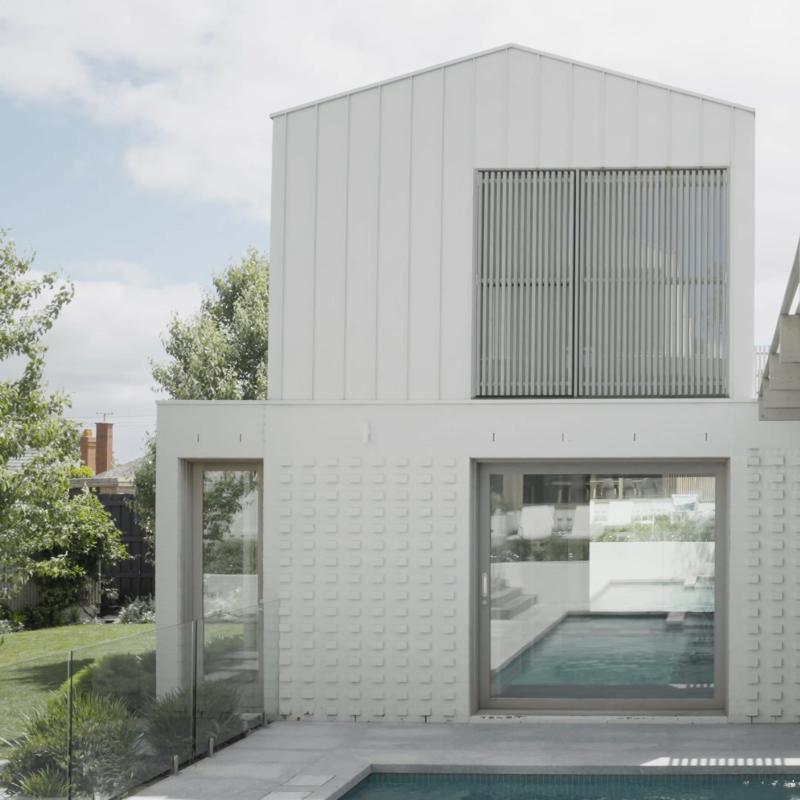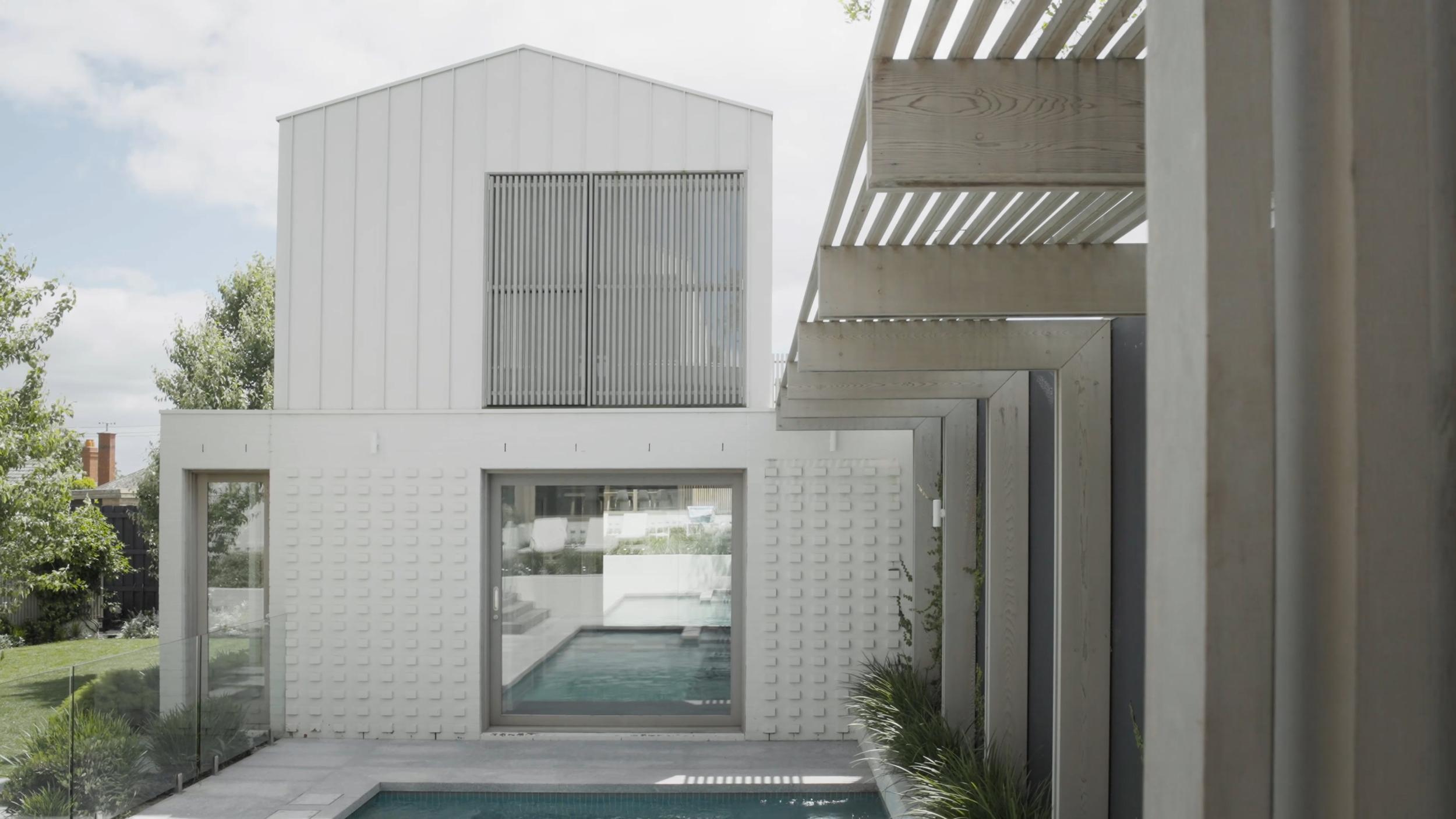 The interior of BBW House is equally aligned, with an approach that successfully references the heritage façade. The symmetrical linear patterns on the COLORBOND® steel roof and external wall cladding have informed the repeated motif of vertical lining boards and custom joinery inside. The interior features endless applications of these lines; reeded glass, kit-kat tiles, striped textiles, and lining boards in the hallway. The observation of the same patterns inside and out makes the home feel seamlessly connected.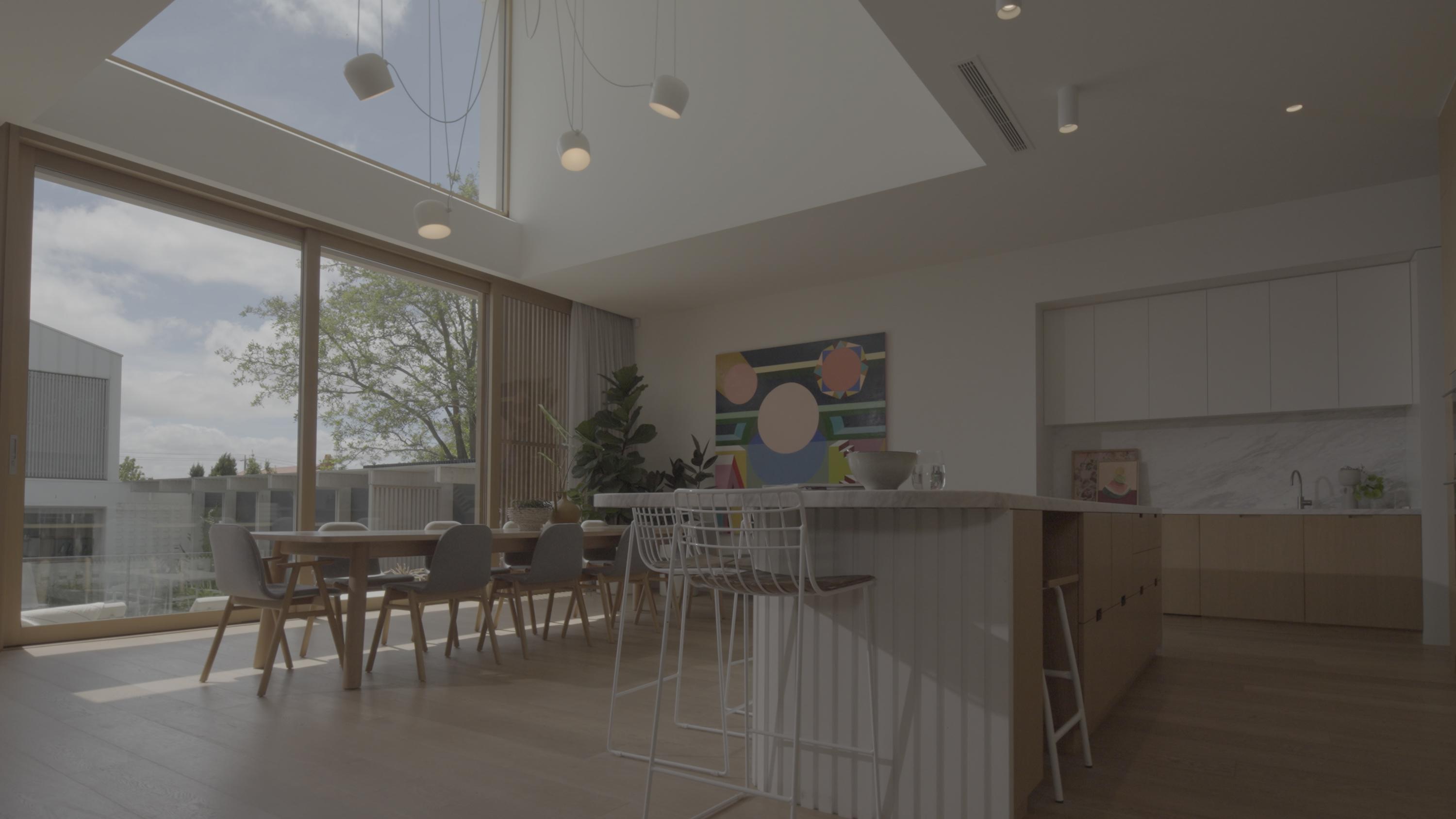 The endless creative possibilities of texture and colour are exquisitely revealed by BBW House. Here, a minimal colour palette has become dynamic and exciting by being stylishly delivered in multiple ways. Bricks are painted white, the traditional cladding on the cottage façade is tonal, and the COLORBOND® steel in the sleek standing seam style profile is in harmony with the rest of the build via its gorgeous colour, Surfmist®.
In BBW House, a union of old and new has been joyfully realised. Simple and exquisite colour and material selections have bookmarked this home with timeless appeal, creating a marvel of architecture that celebrates Victorian and contemporary urban sensibilities alike. It's a wonderfully inspiring example of successfully blended styles, and I encourage anyone undertaking a home renovation to carefully consider all the bold and unexpected ways your colour and material choices can help you create a truly unique home of your own.
Explore more from the Inspired Series