Charlotte Park by Cadence & Co
Sitting atop a natural escarpment adjacent to Ku-ring-gai Chase National Park in Sydney's Northern Beaches is Charlotte Park – a beautifully appointed family home. Designed by Cadence & Co, the grand property is defined by generosity in both its spatial experience and materiality.
Ascending a winding driveway surrounded by vast green expanses, you're immediately captivated by the presence of Charlotte Park. While impactful, the home feels at ease with its surrounds due to a thoughtful palette of materials, a form which is fitting to its context and mature landscaping. The exterior is defined by a mix of masonry, brickwork, timber shingles and a linear standing seam profile in the COLORBOND® steel in the colour Windspray® for the roofing. This is complemented by Australian native plants, ancient olive trees, and an array of coastal flowering shrubs.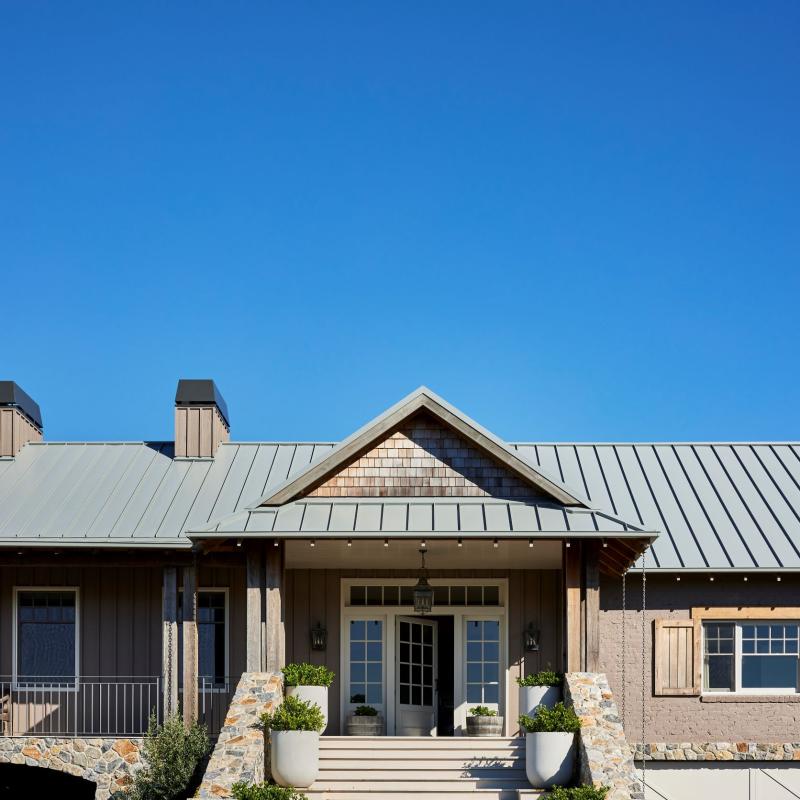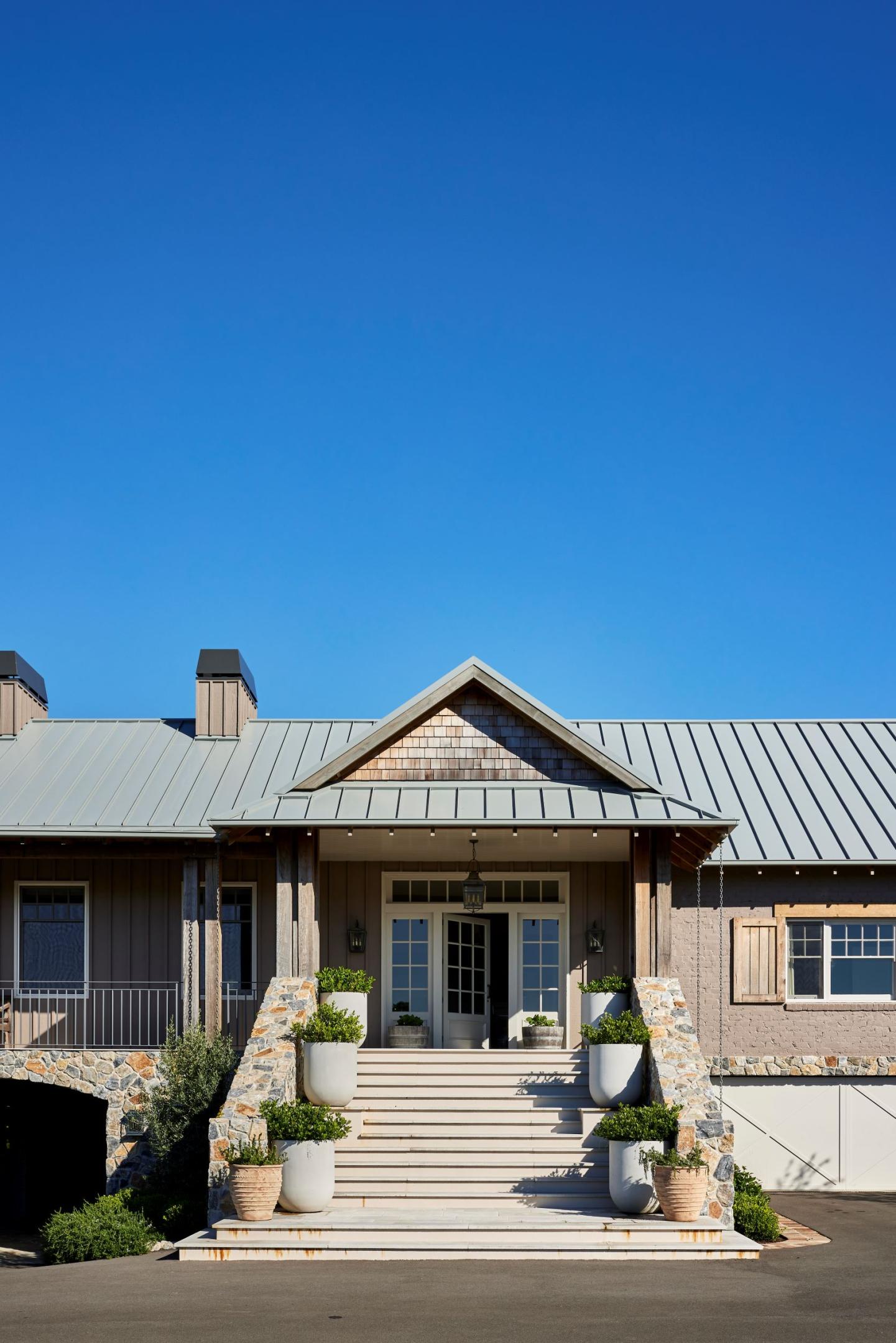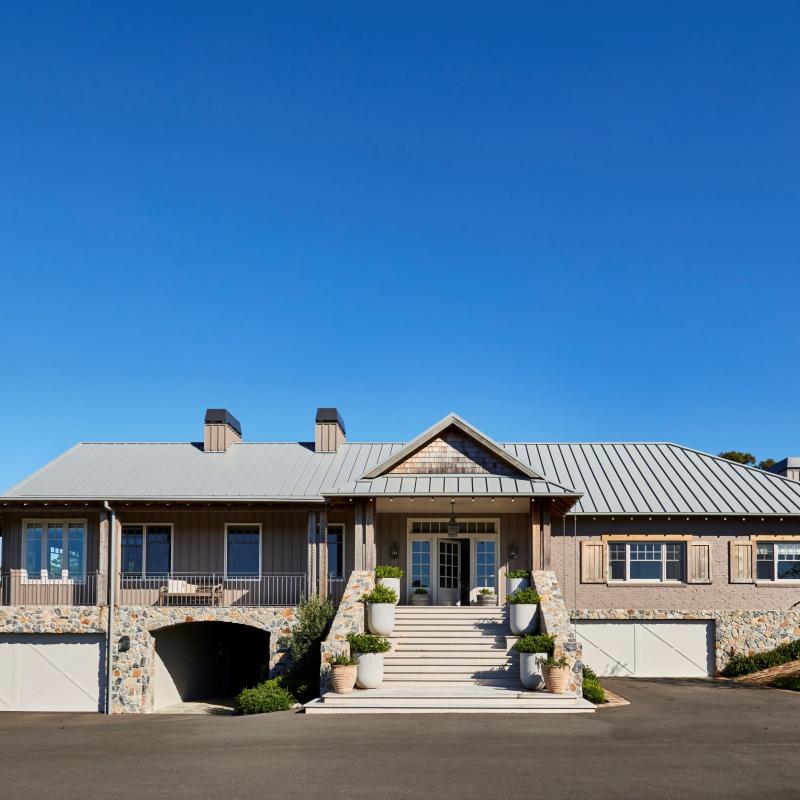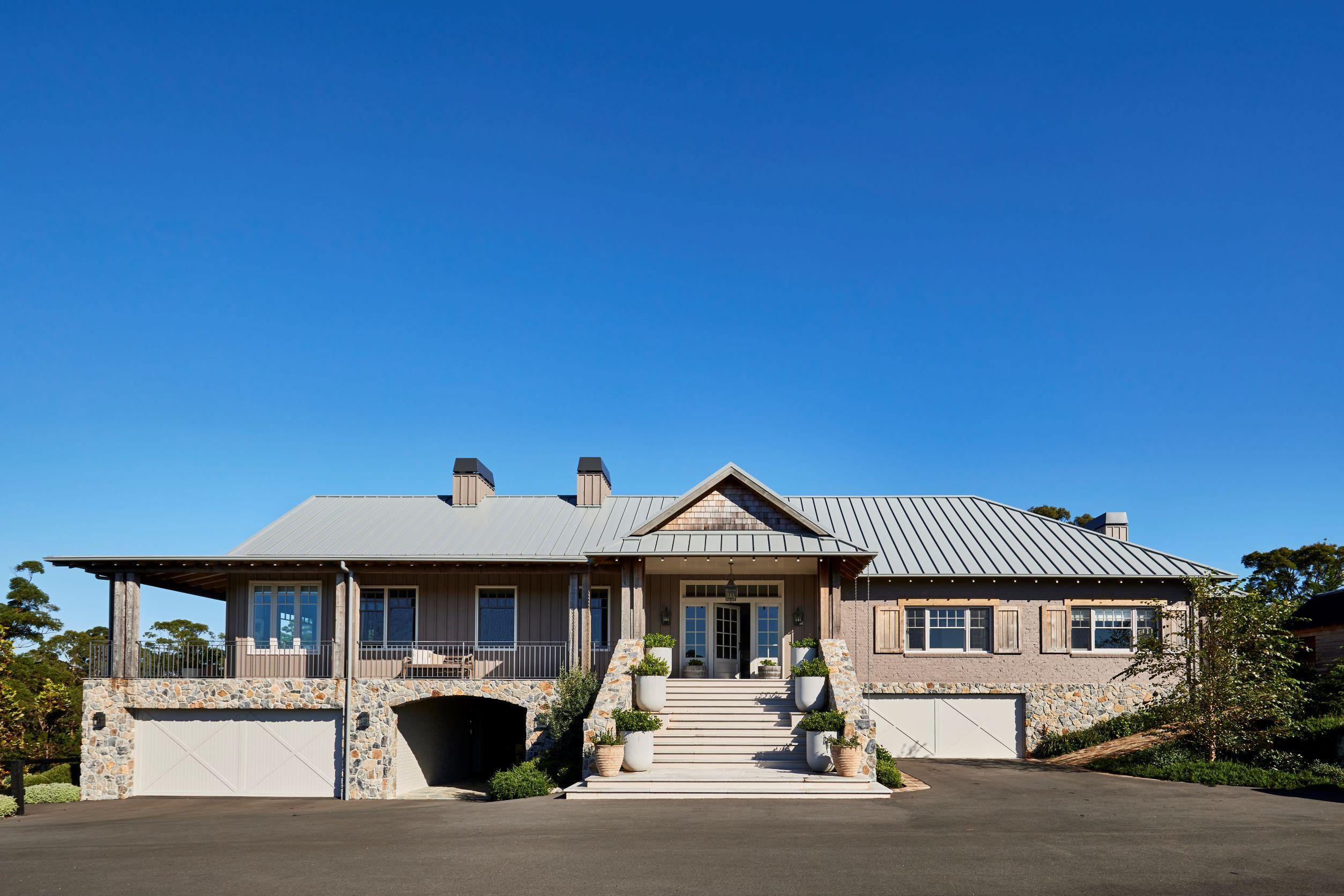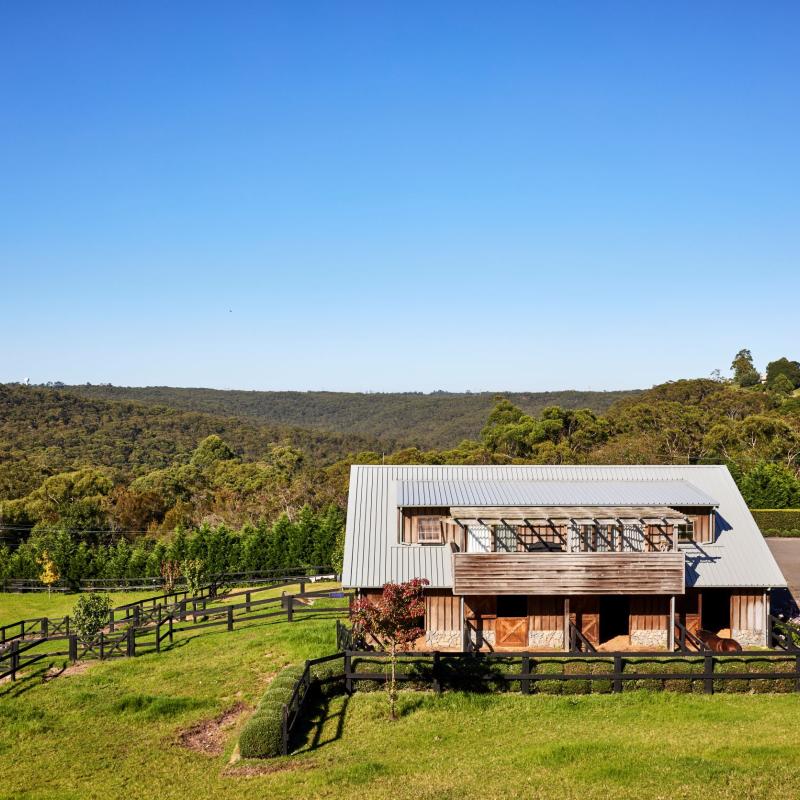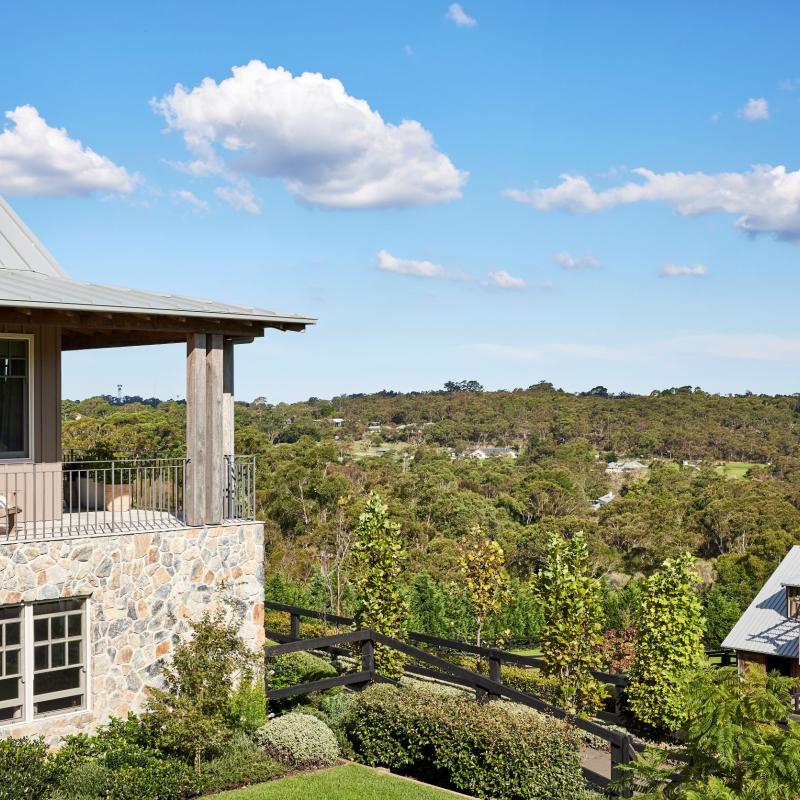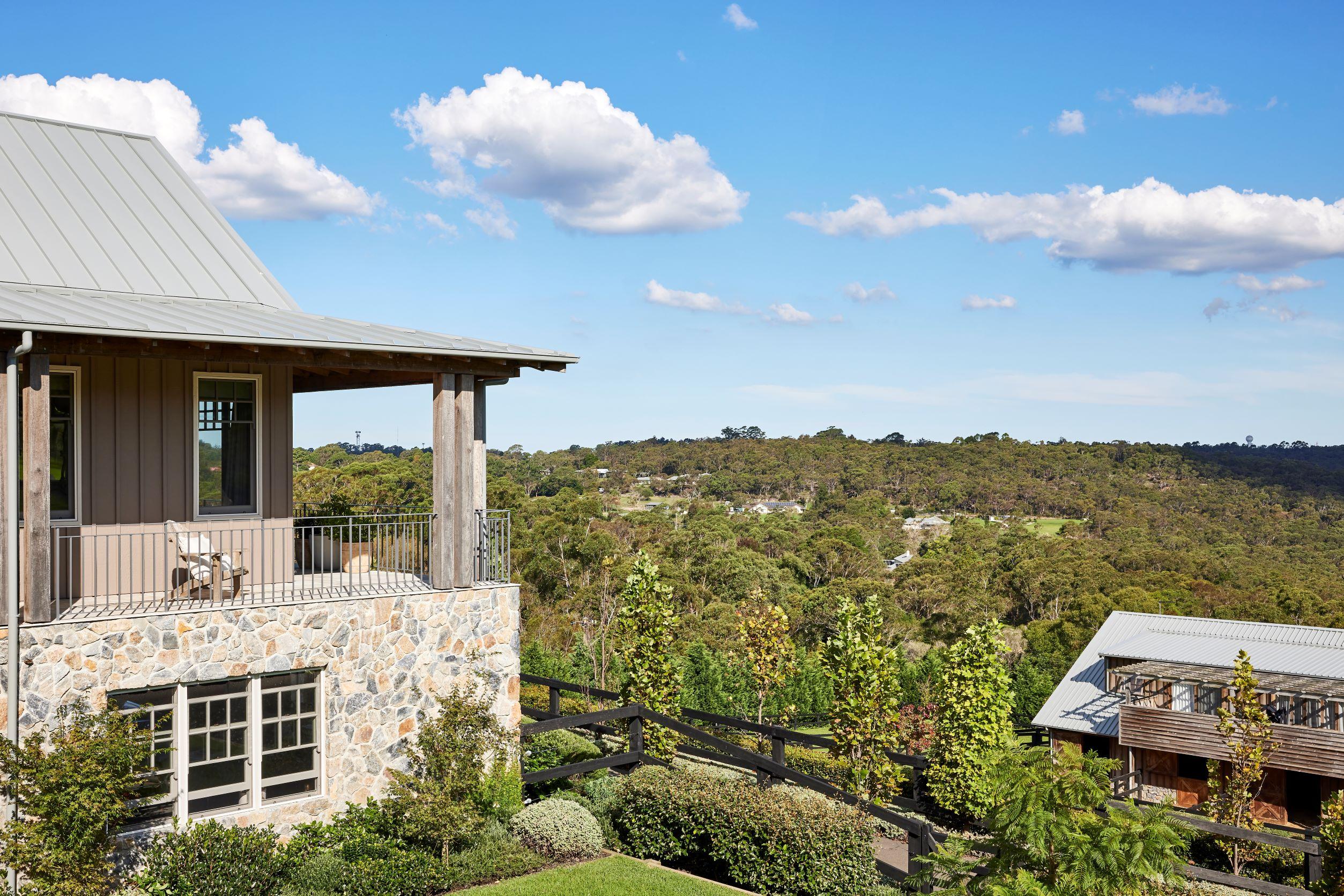 Conceived as a generous family home, this two-storey dwelling features soaring ceilings, lofty proportions and a heightened level of detail throughout. Driven by an intention to engage with its surroundings, the interiors have been designed to feel intimate and to flow into each other and out onto broad terraces with ease. The views of the landscape through the many large open windows and doorways emphasis the outside to in connection.
As Cadence & Co Partner and Design Principal Michael Kilkeary says, "the layout of the spaces emphasise the home's connection with its surroundings, and this, combined with the architectural palette, gives a sense of timelessness and belonging." As well as the property's established landscaped, there are extensive outdoor areas including a swimming pool and cabana, a tennis court, stables, and herb and chicken pavilions.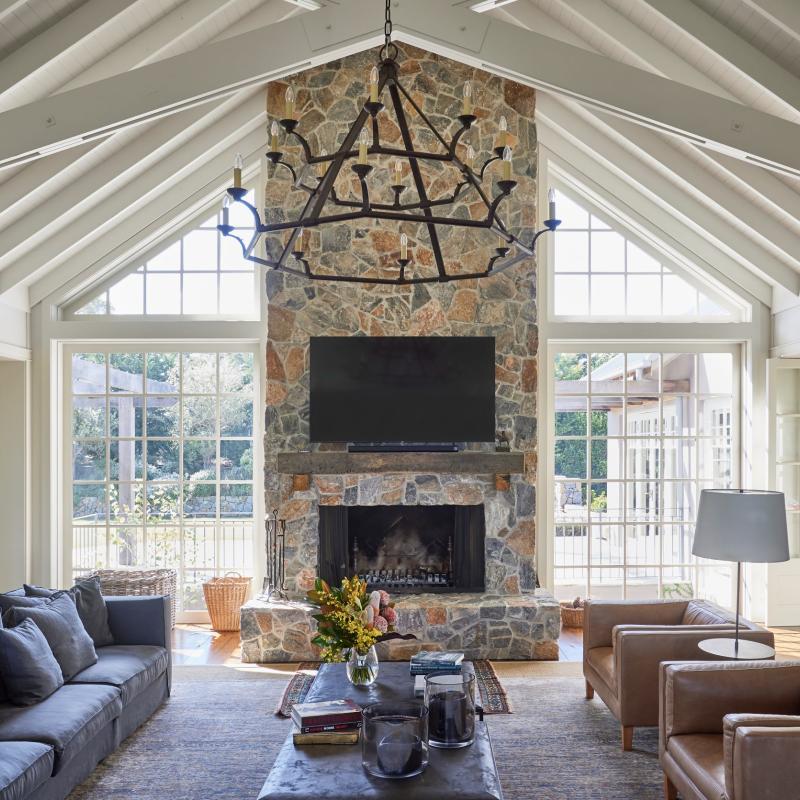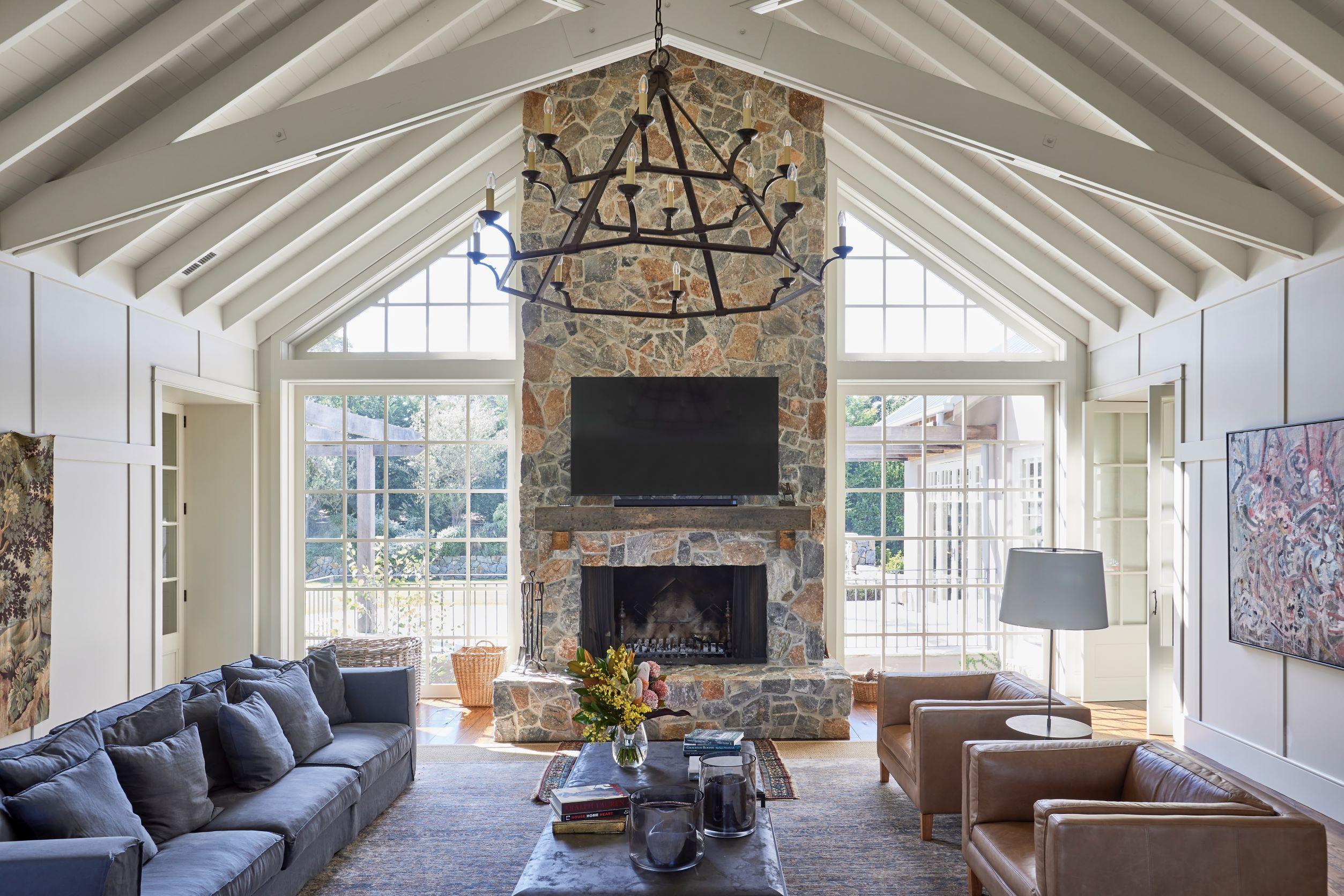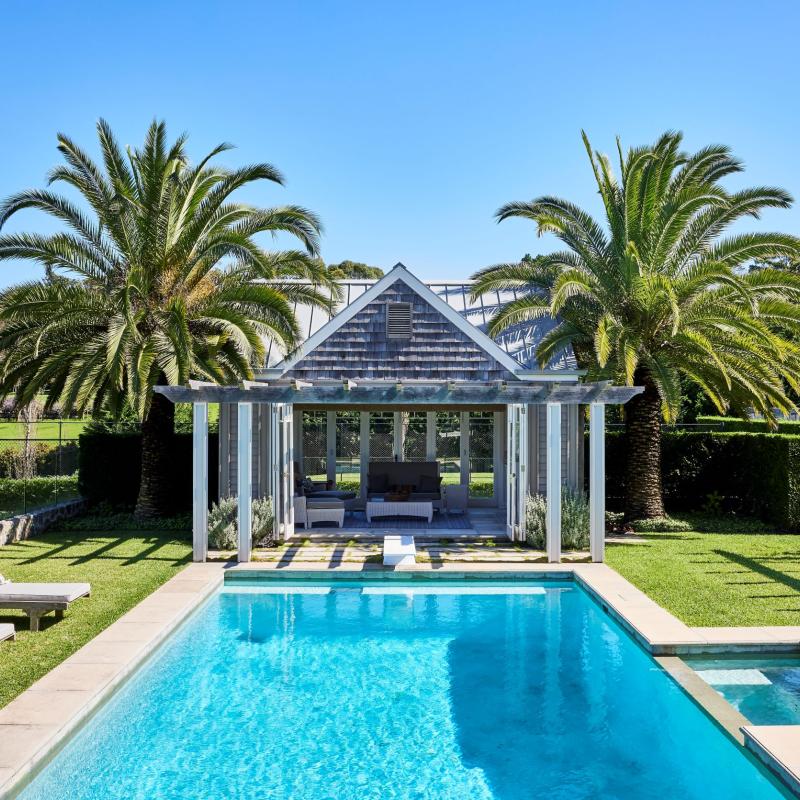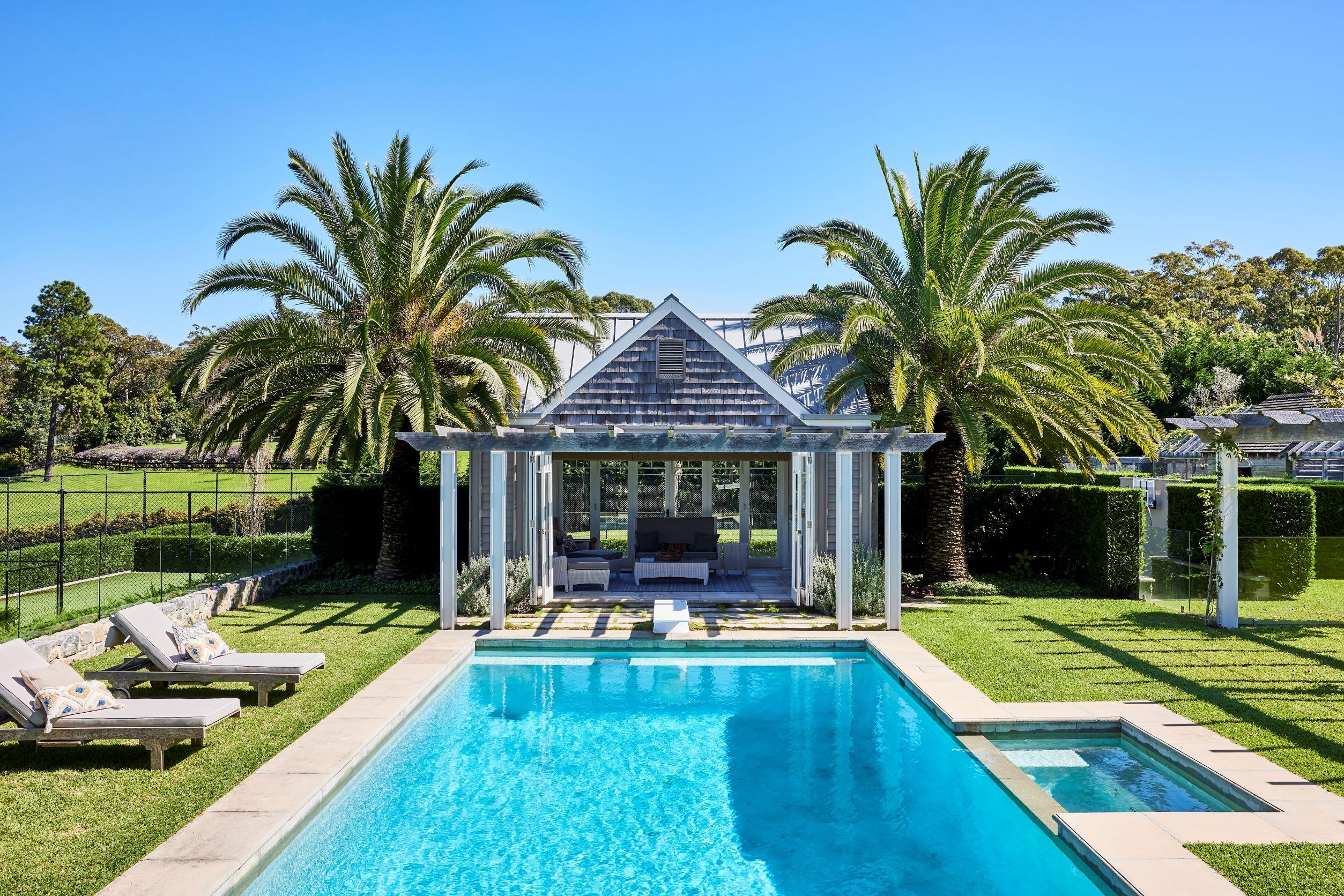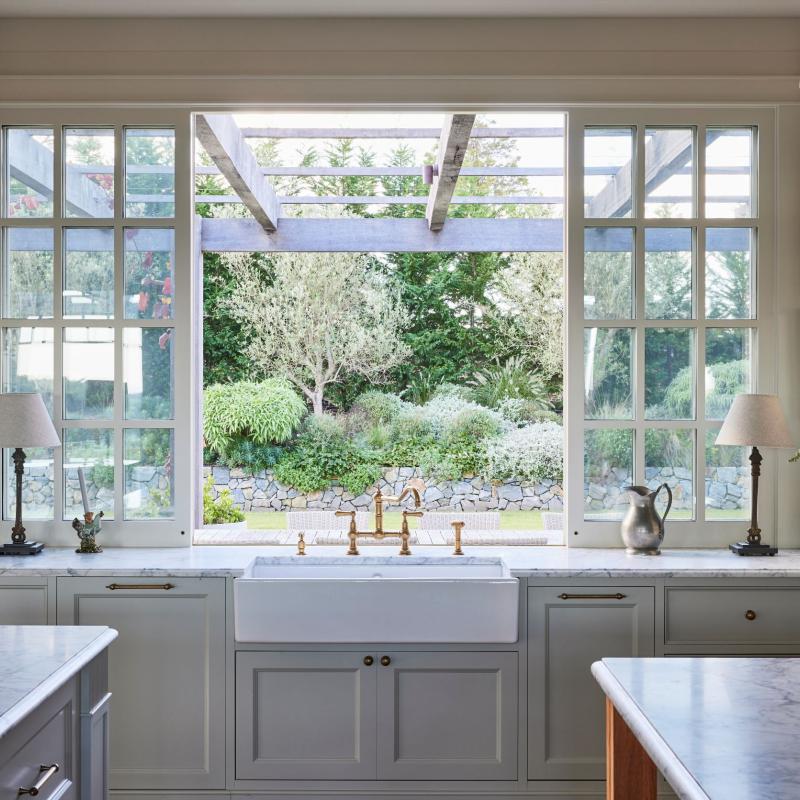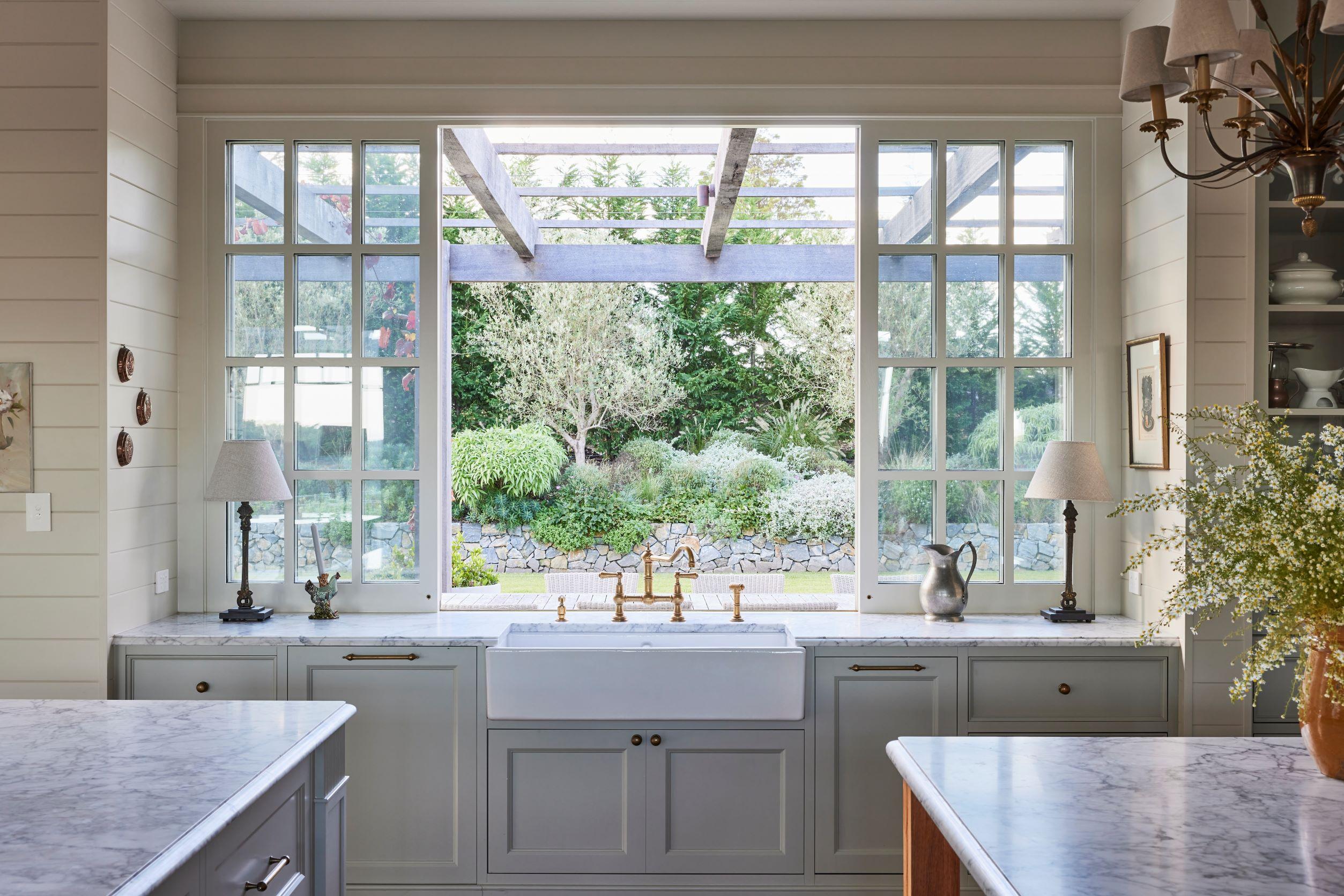 Selecting a harmonious palette of exterior materials was essential in creating synergy between landscape and built form. As Michael says, "the house features a large expanse of roof. With its steep pitch and multiple gable forms, we wanted a roofing material that was simple in its lines, but which was able to carry off the scale of the roof." The architect selected COLORBOND® steel in the colour Windspray®, in the profile Snapline 45® by No1 Roofing. The profile features a wide flat tray and standing rib detail, reminiscent of traditional standing seam zinc roofing. Michael adds, "the tray width helps to give scale to the roofing material itself and relates to the timber batten and board cladding of the house." Of the colour choice,
BlueScope Steel Design and Colour Consultant Christine McCoy says, "Cadence & Co did a beautiful job with the roof design and colour selection – the soft, earthy tone of Windspray® offers a coolness against the warmth of the stone, while anchoring the home to the surroundings."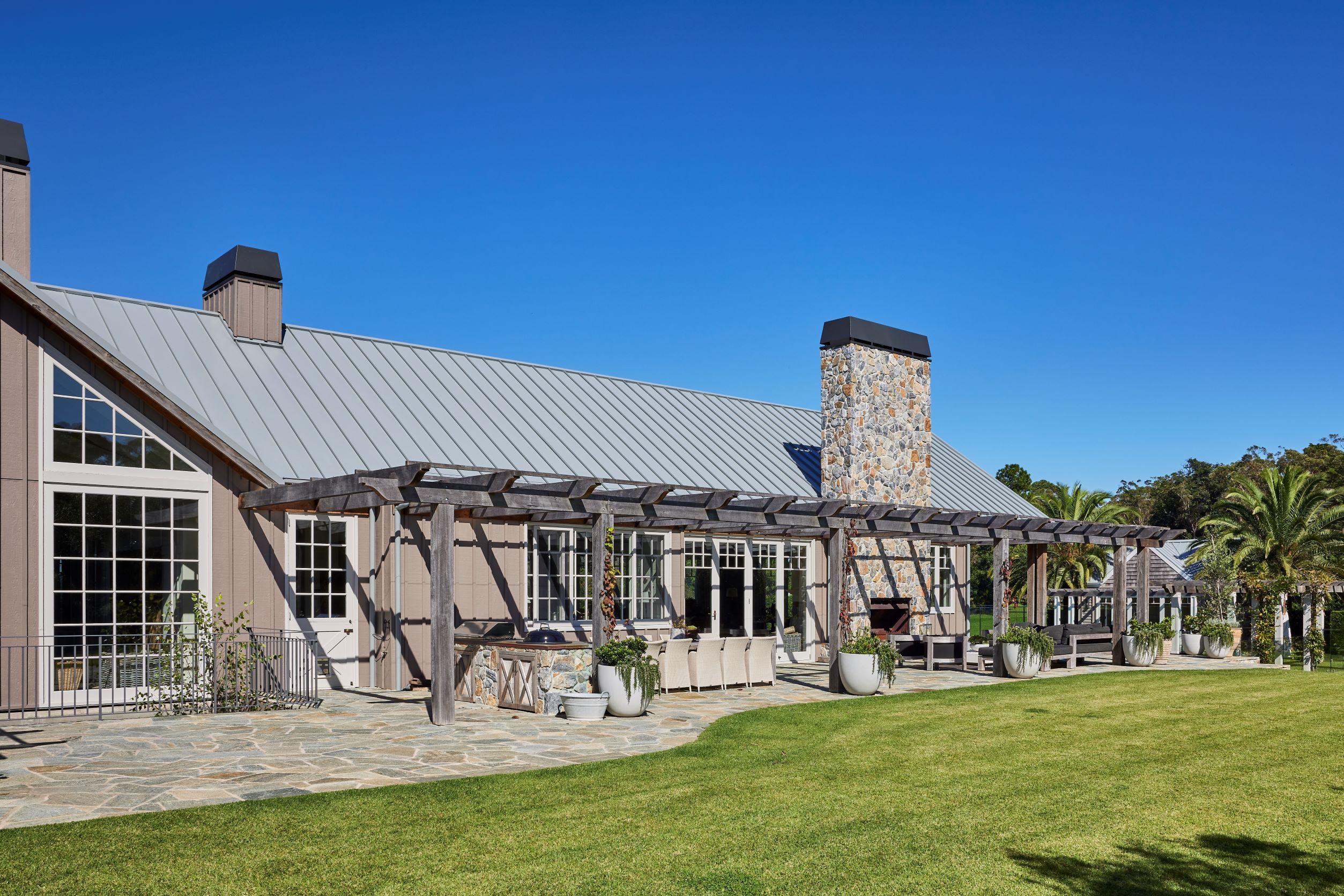 Importantly, colour and profile were not the sole drivers of this key material selection. The unrivalled durability of COLORBOND® steel makes it an ideal contender for the sometimes-harsh Australian conditions. The lighter colour choice was not only influenced by the complementary hues of the natural landscape, but for its ability to mitigate heat gain through the roof. As Michael says, "with such a large roof surface, it was important to consider heat load. The selection of the lighter Windspray® colour helps to minimise this." The product is also equipped with various features to aid its longer lifespan such as Activate® technology which improves corrosion resistance, and Thermatech® solar reflectance technology, which assists in thermal efficiency by deflecting high heat and cooling down the roof.
A focus on high quality finishes alongside touches of traditional artisanship underpin this home's carefully crafted identity. Over the years, its grandeur will remain firmly intact, and its relationship to context will only strengthen.
Location
Northern Beaches, Sydney, NSW
Explore more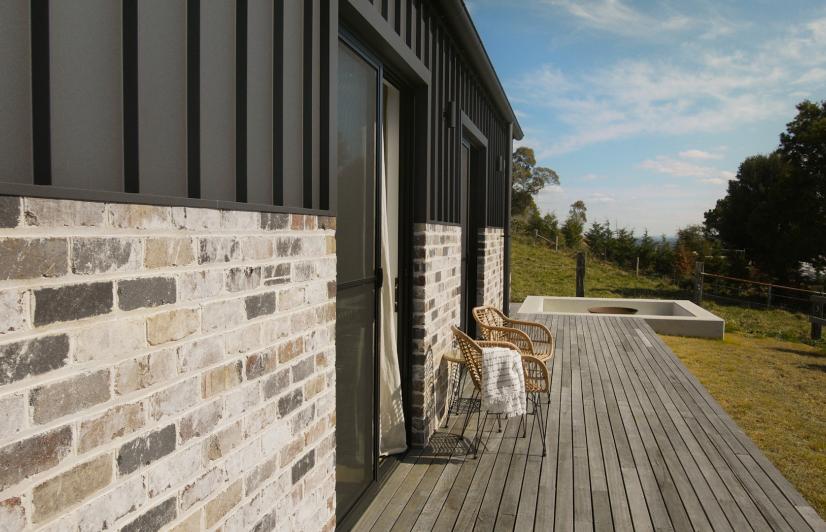 Discover the best in contemporary design.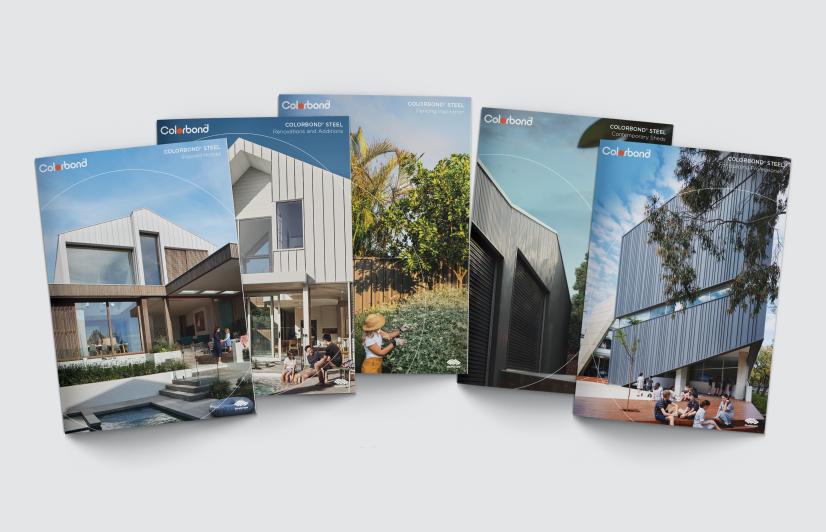 Download one of our colour charts or order a colour swatch or brochure to be delivered to you by mail, free of charge.