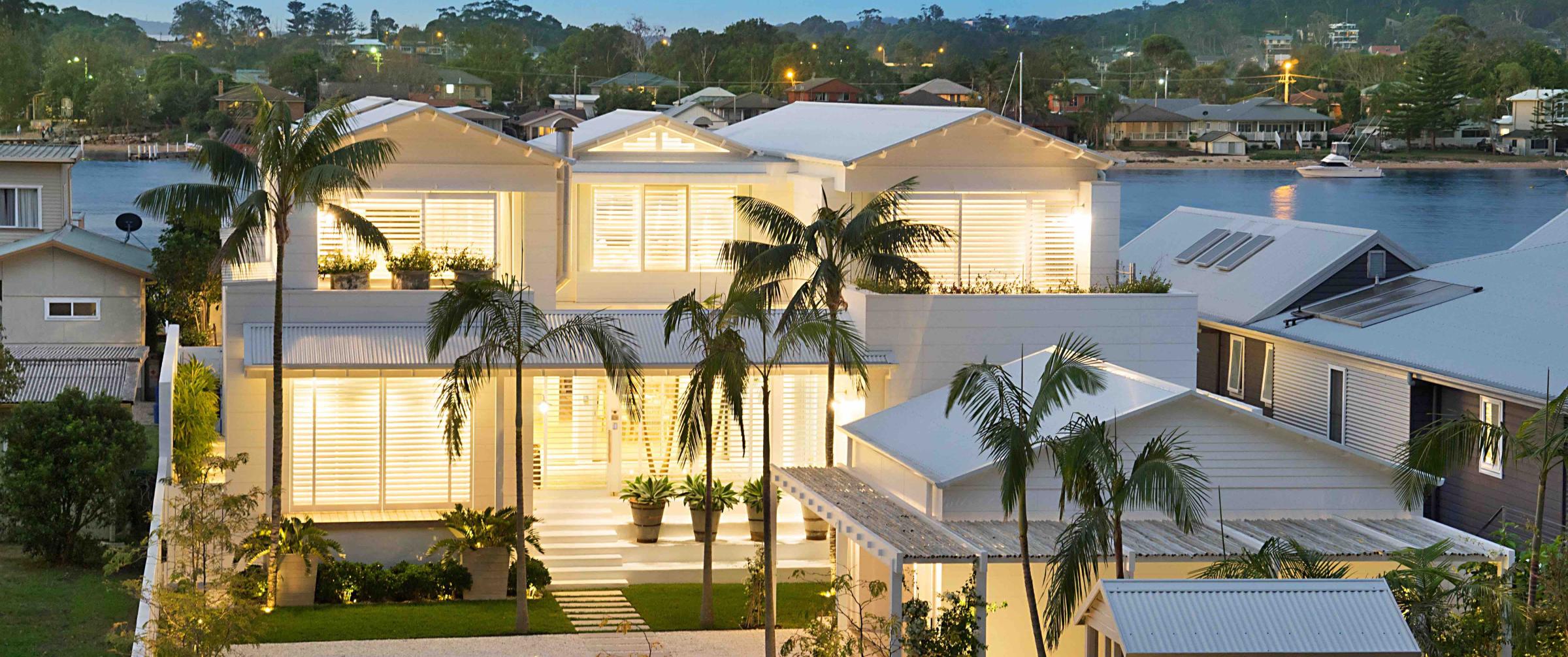 'Agave' by Construct Central Coast
Congratulations to Construct Central Coast for winning the 2018 HIA Australian Home of the Year award! Their gorgeous Wagstaffe project, "Agave" took out the awards top honour, as well as being awarded the 2018 Australian Custom Built Home of the Year.
Michelle Syddall of Construct Central Coast said this about the house: "The thing about this house is the minute you walk through the door you instantly fall in love with the property. It has been perfectly designed by JPR Architects to be spacious and elegant and the beautiful white-on-white colour scheme adds to the coastal feel of the home".
COLORBOND® Ultra steel in the colour Surfmist® was selected by both the homeowner and architect for the roof, to be in keeping with the white-on-white aesthetics of this home. COLORBOND® Ultra steel was chosen due to the homes proximity to water. COLORBOND® steel Colour and Design consultant Christine McCoy loves the light palette and how it seamlessly flows from outside to inside: 
"As simple as this colour scheme seems, each exterior finish has an importance to the overall warmth and coastal allure of this build to allow the architecture to take centre stage. The versatility of COLORBOND® steel Surfmist® on the roof is highlighted as it works together with the  variation of textures; the timbers, the cladding, the landscaping surrounded by pebbles. The contrasts brought together by one colour theme provides a softness which has been transported throughout the interior."
Photography
Castle and Beatty Architectural Photography