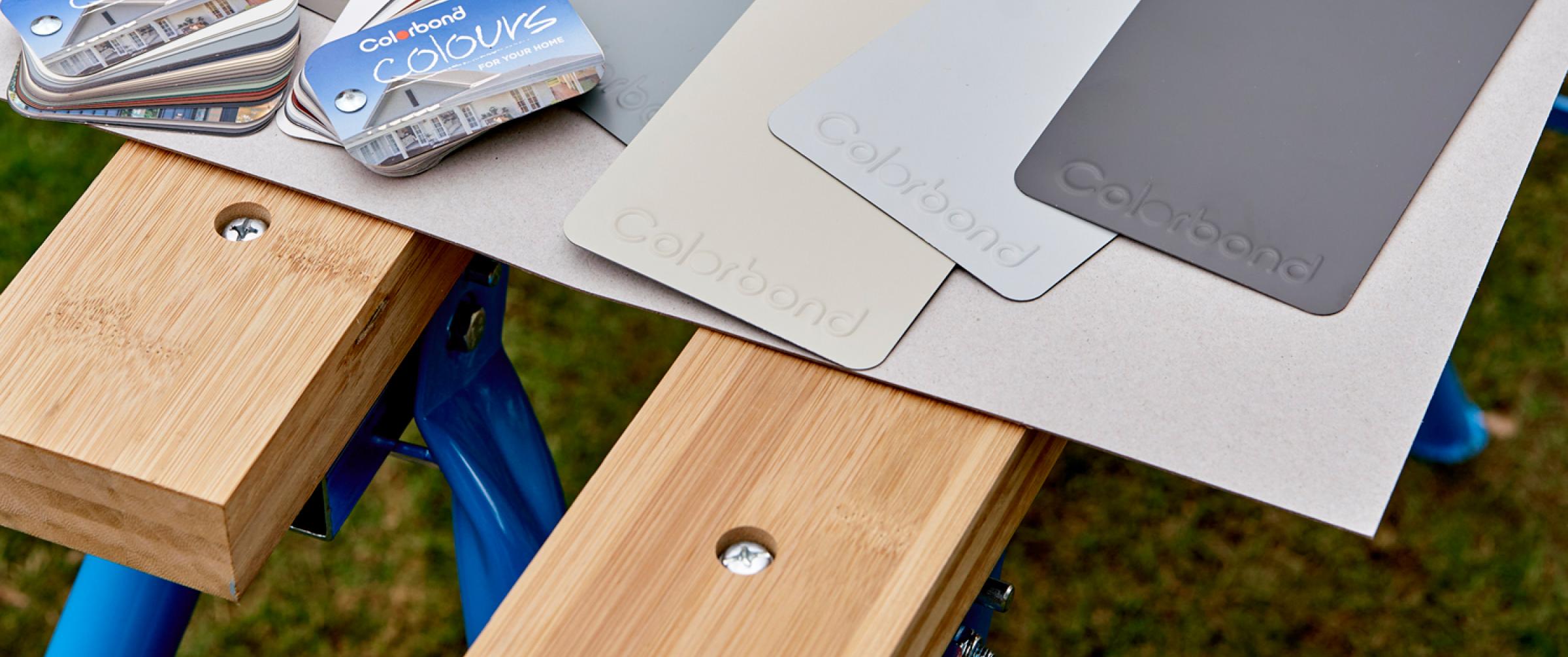 Colours of The Block 2022
The move to Gisborne in regional Victoria provides COLORBOND® steel with the opportunity to use more colours then ever before! 
Going Bush
External colours and textures play a big role in the 2022 season of The Block. With construction happening on rural acreages 40 minutes outside Melbourne, how the homes visually relate to the surrounding landscape is extremely important. All the homes are built into the hillside at different elevations, all sharing different versions of the views to the Macedon Ranges.
Mountain Views
The unique location means that the importance of the external character of the home and how it relates to the local surroundings through colour, texture and form is heightened. The original 1800's homesteads were the inspiration for the selection of older, historic house styles for the other homestead buildings that were brought to the site. The pitched roof forms they all share mimic the distant mountains, creating a starting point from where each property design unfolds.
Warm and subtle homestead roofs
Homestead roof colours across the site reflect the subtle earthy and organic colours found in the natural surrounds of this Gisborne hillside setting. At the same time, they talk to the increasing popularity of pale neutrals and soft, muted naturals right across the country. This move towards subtle warmth and colour is increasing as designers explore ways to instill feelings of relaxed calm, tranquility and joy in housing projects.
Discover more about The Block