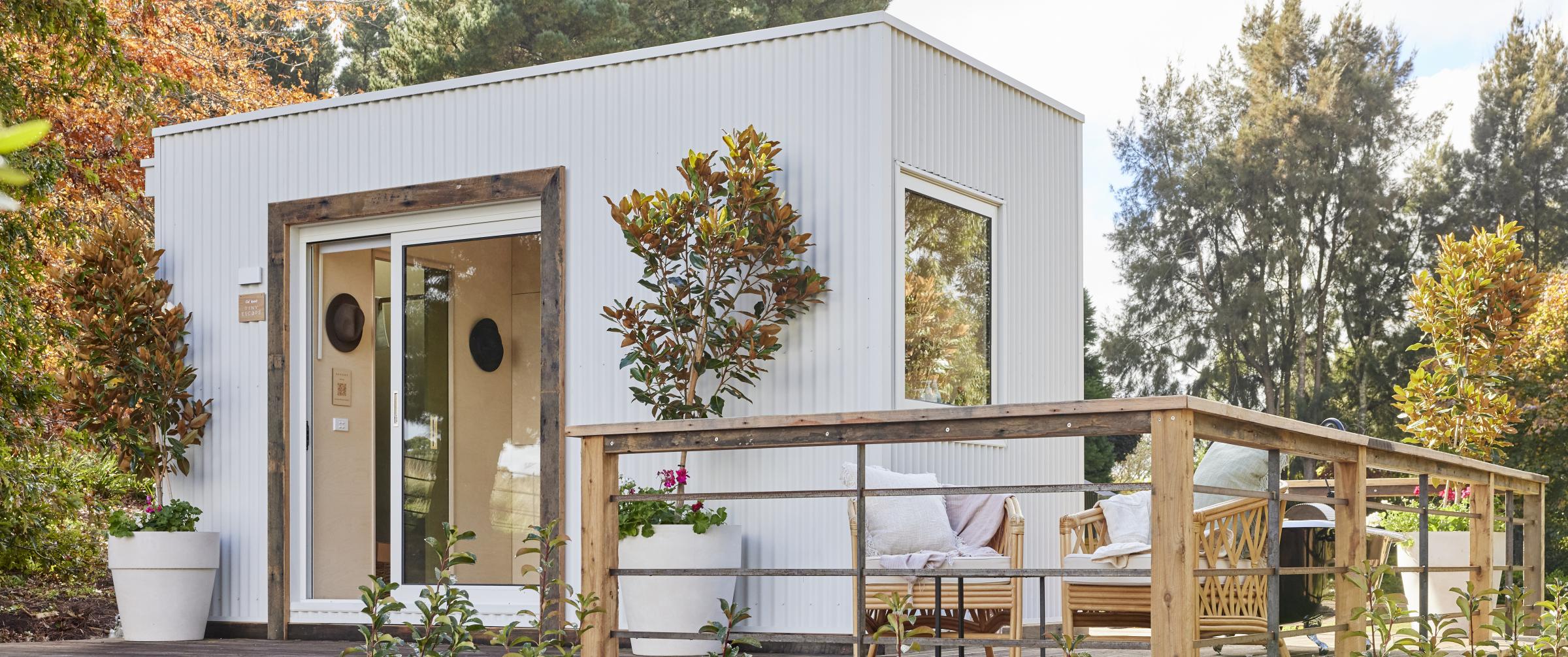 The Block 2022: COLORBOND® Tiny Escape + Shacky
This year might be the biggest Block ever, but it also features a very exciting small addition for the very first time. One of the increasingly popular 'tiny homes' has been included as a challenge-reward for Tom and Sarah-Jane. The COLORBOND® Tiny Escape is situated only minutes from The Block site at Gisborne, built amongst bushland on a pristine hillside looking out at the magnificent Macedon Ranges.
Tiny and tough
Just like the contestant's homes, the COLORBOND® Tiny Escape features frames made from TRUECORE® steel and COLORBOND® steel roofing and cladding – in this case in the popular colour; Surfmist®. The tiny home is fully off-grid with solar power, heating, a 'Bushman' fridge, and a self-contained grey water system.
The Shacky Experience
The COLORBOND® Tiny Escape was specially created by the Shacky group. It was designed by Matt Goodman of MGAO Architecture and built by Gippsland's Base Cabin. Shacky is all about helping people escape the daily grind and experience something unique. Their tiny houses are designed to effortlessly blend with the land they're on in a growing number of secluded rural locations, allowing people to get away from it all and immerse themselves in their surroundings. To find out more about the Shacky experience, go to Shacky.com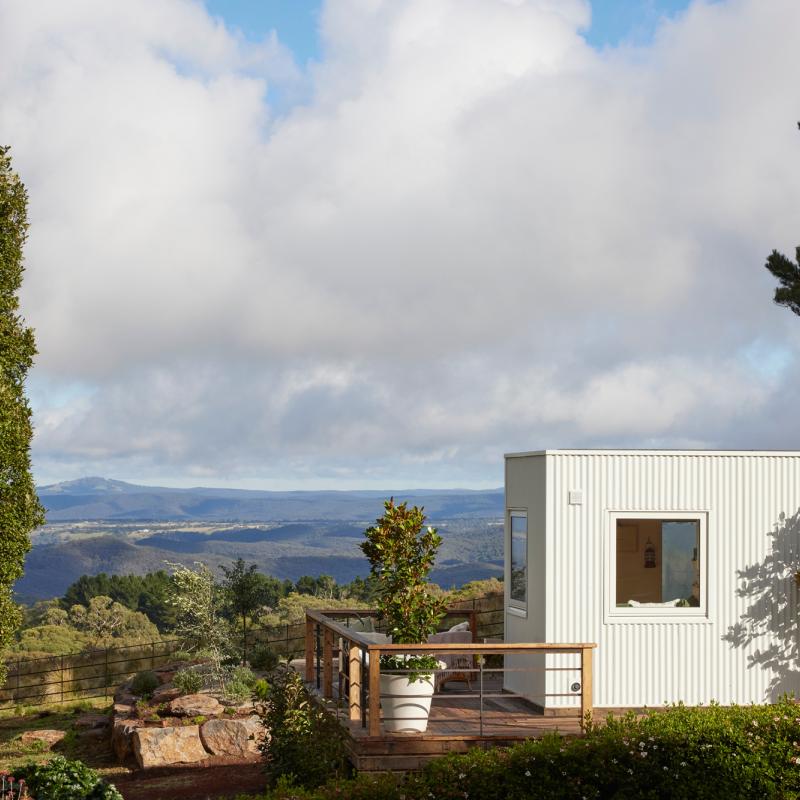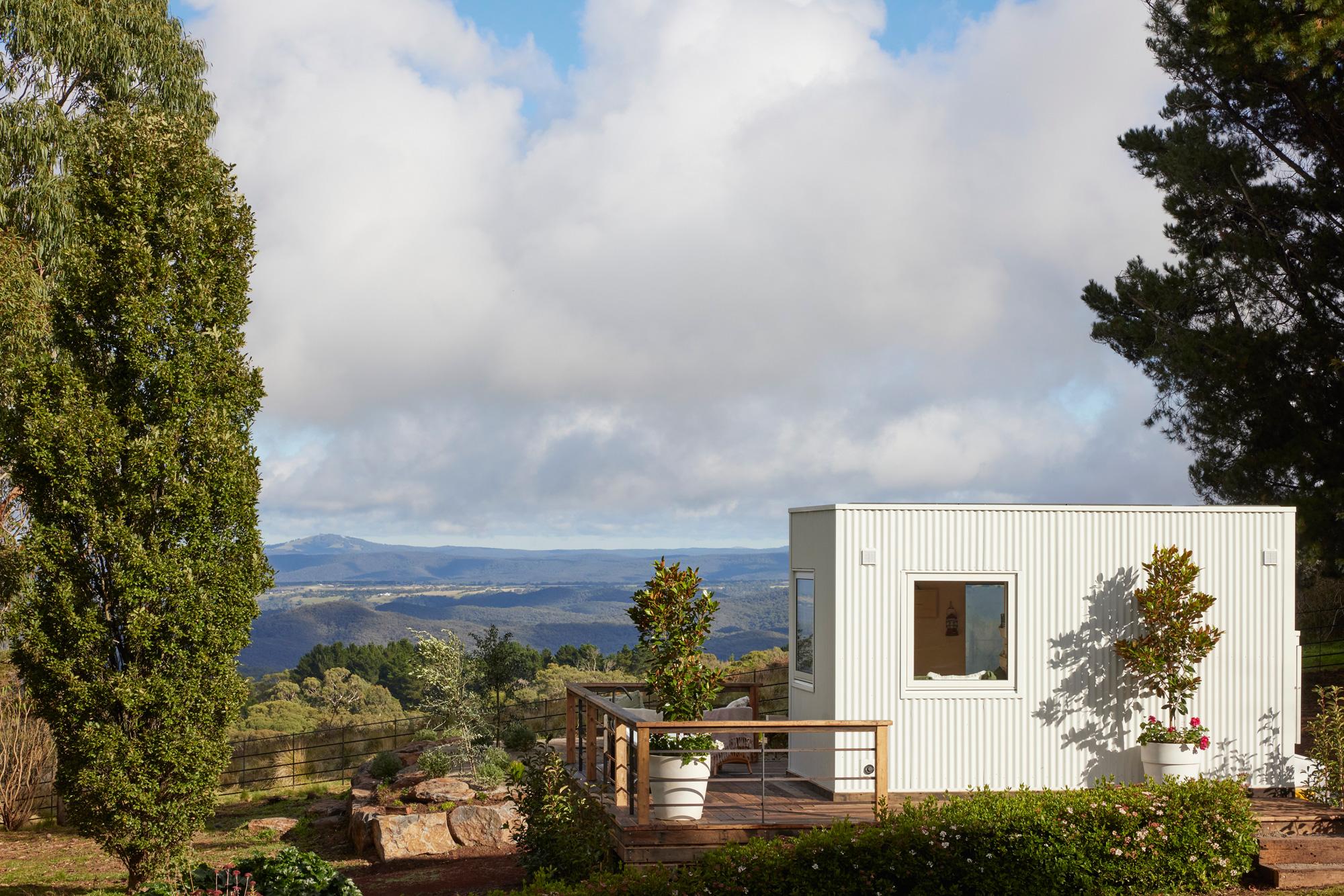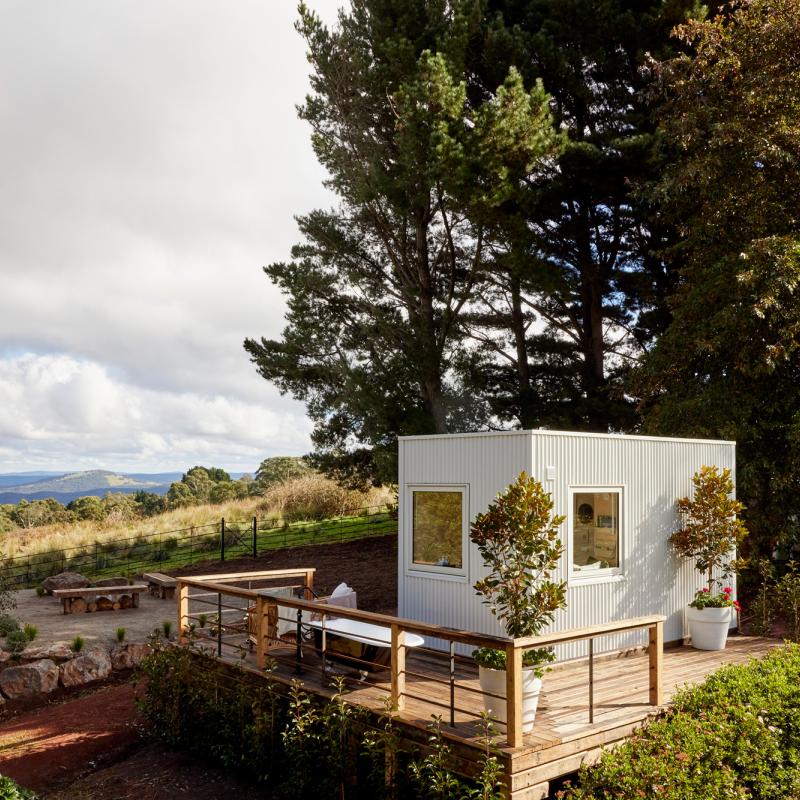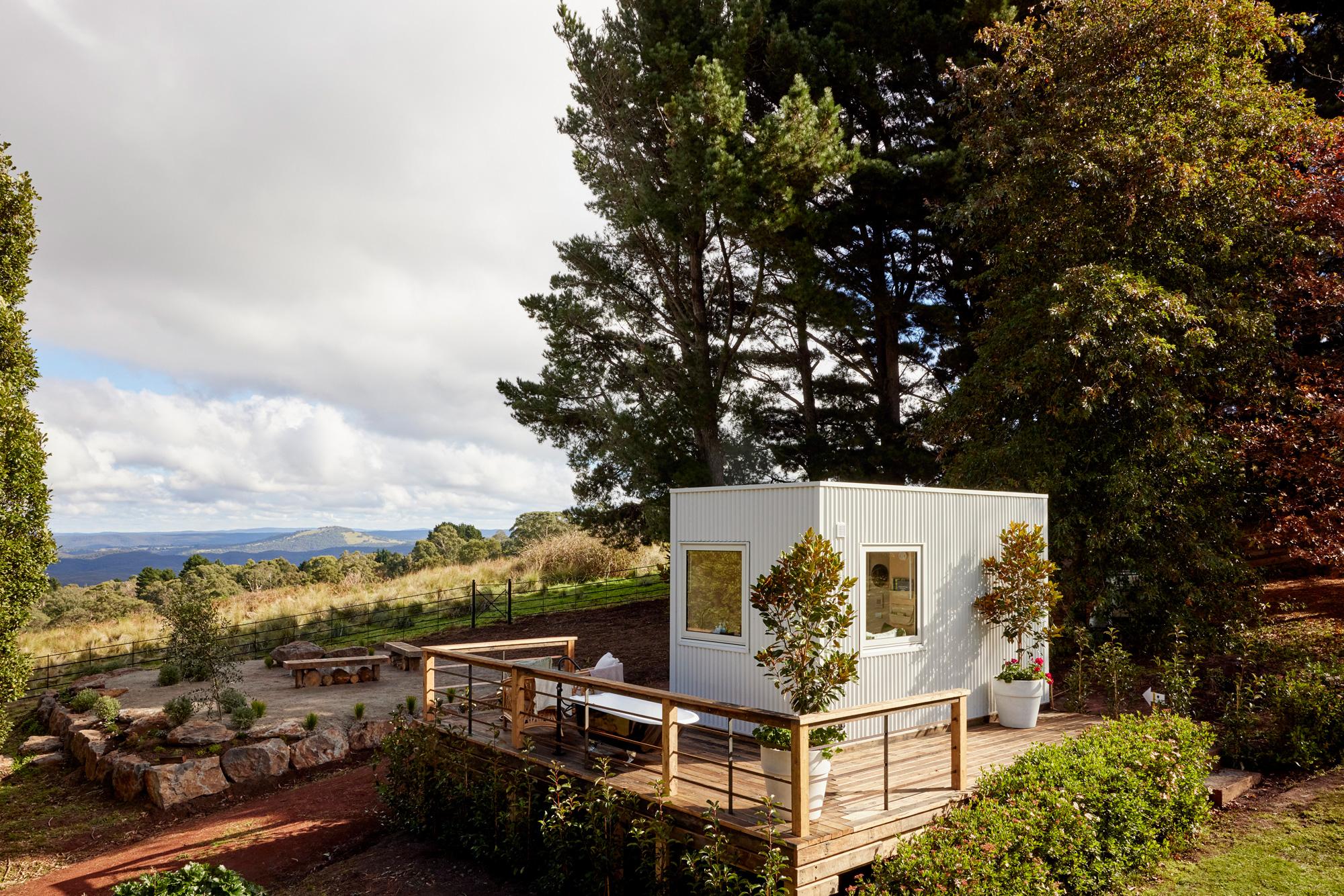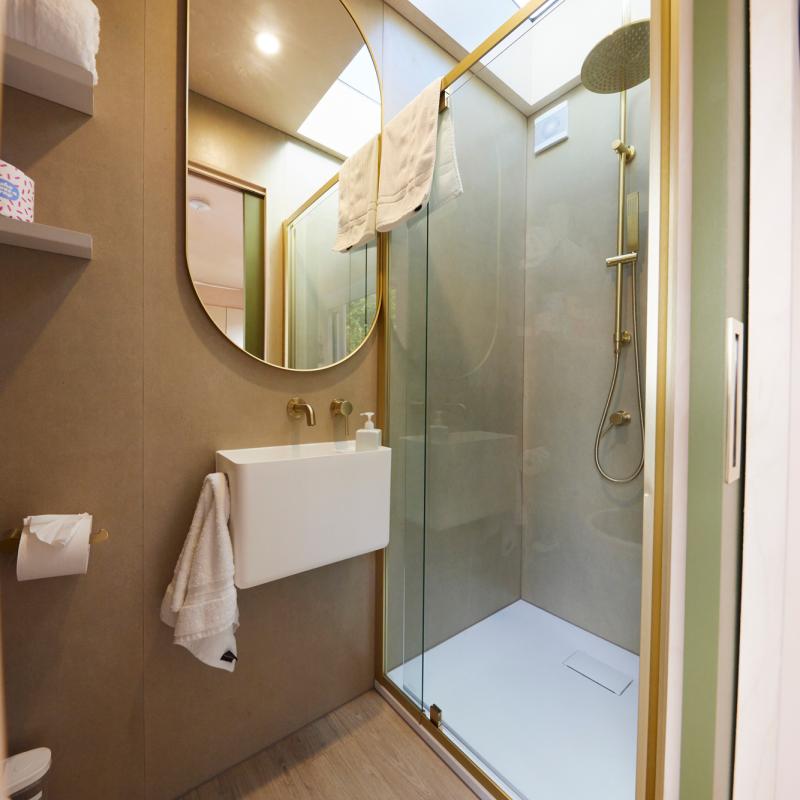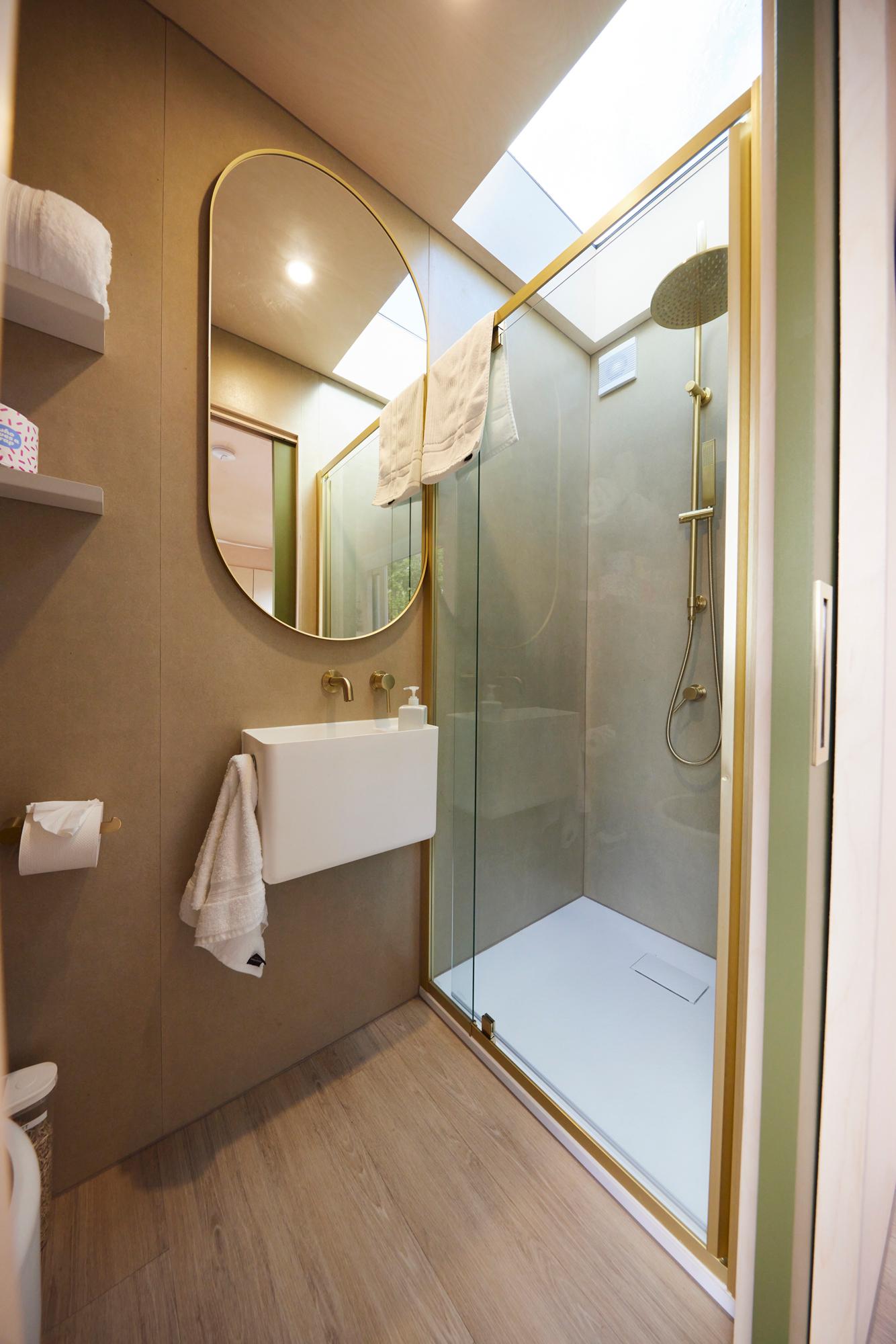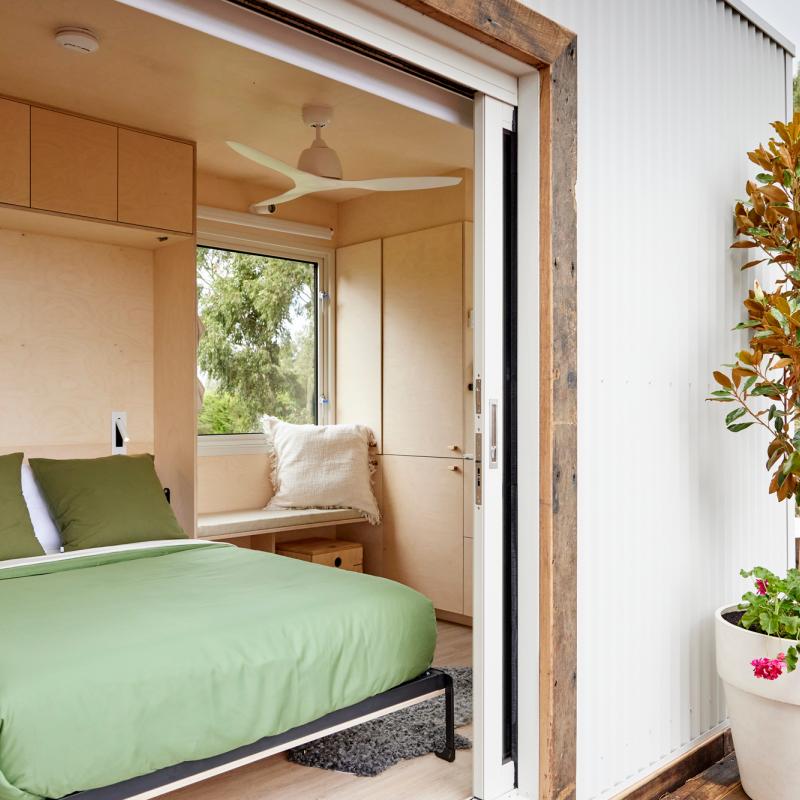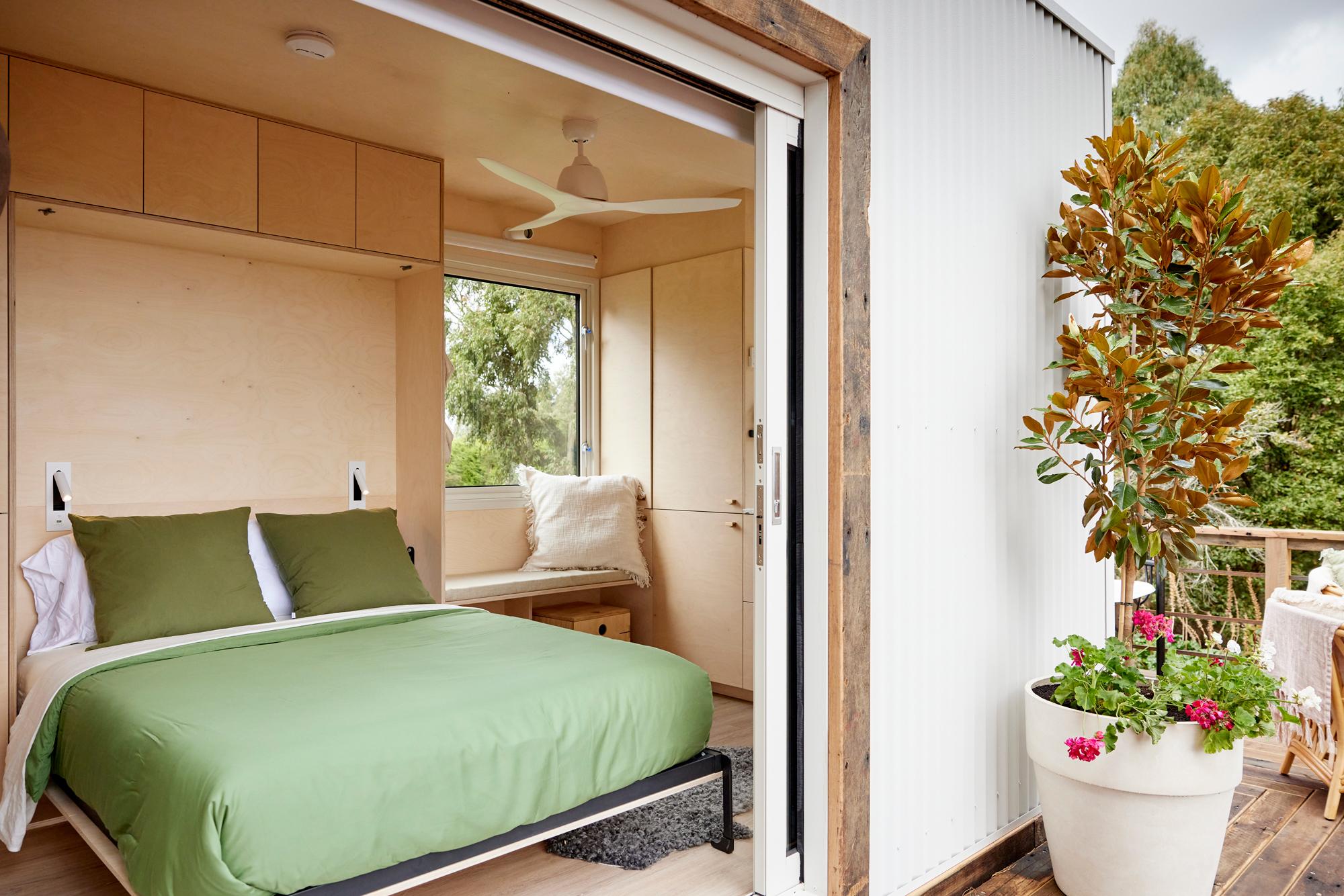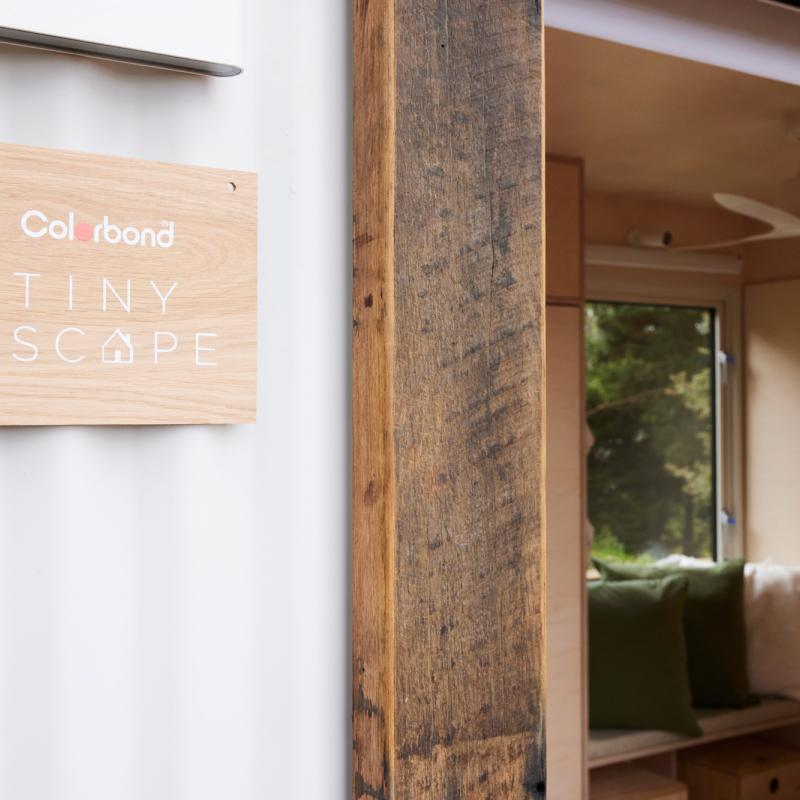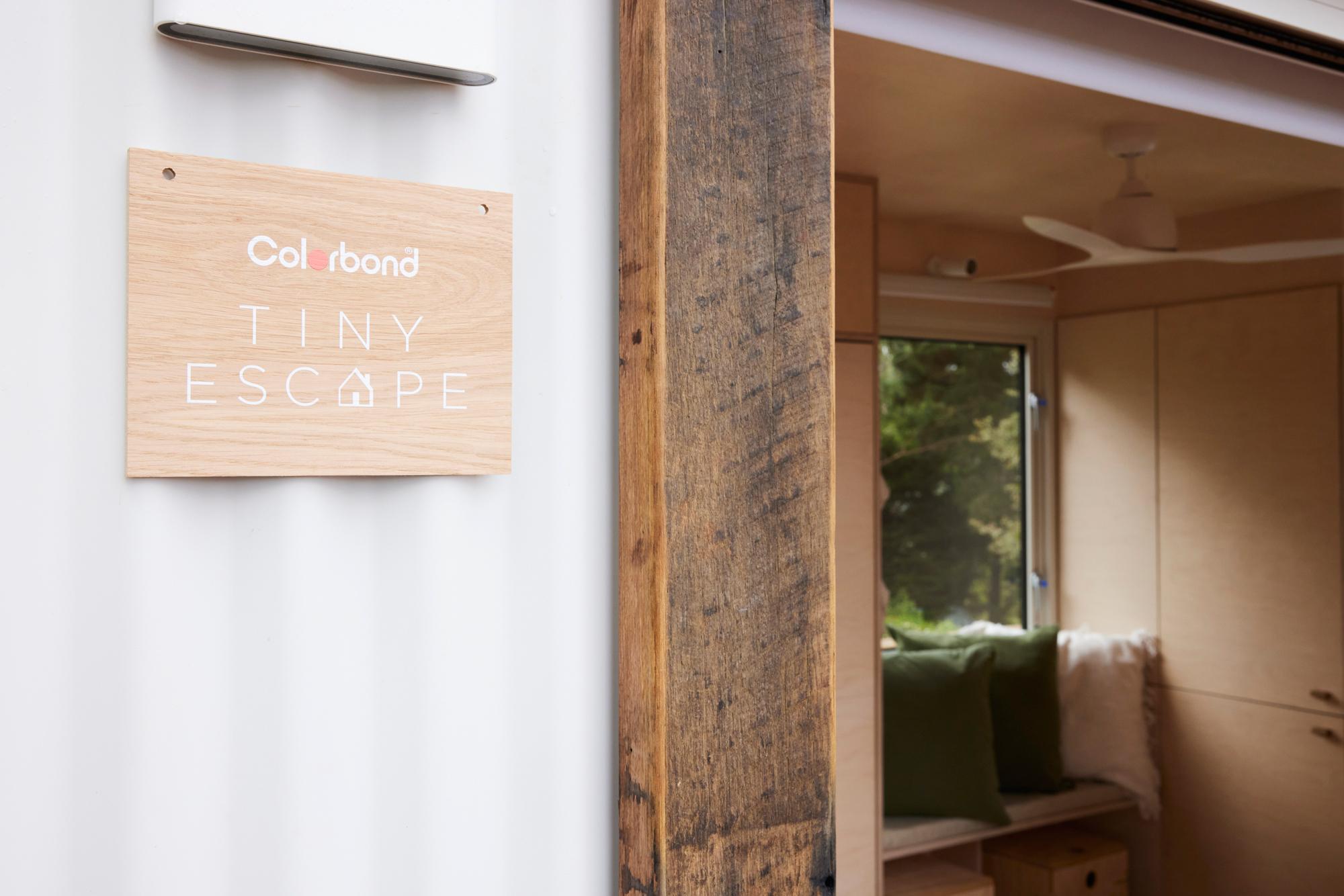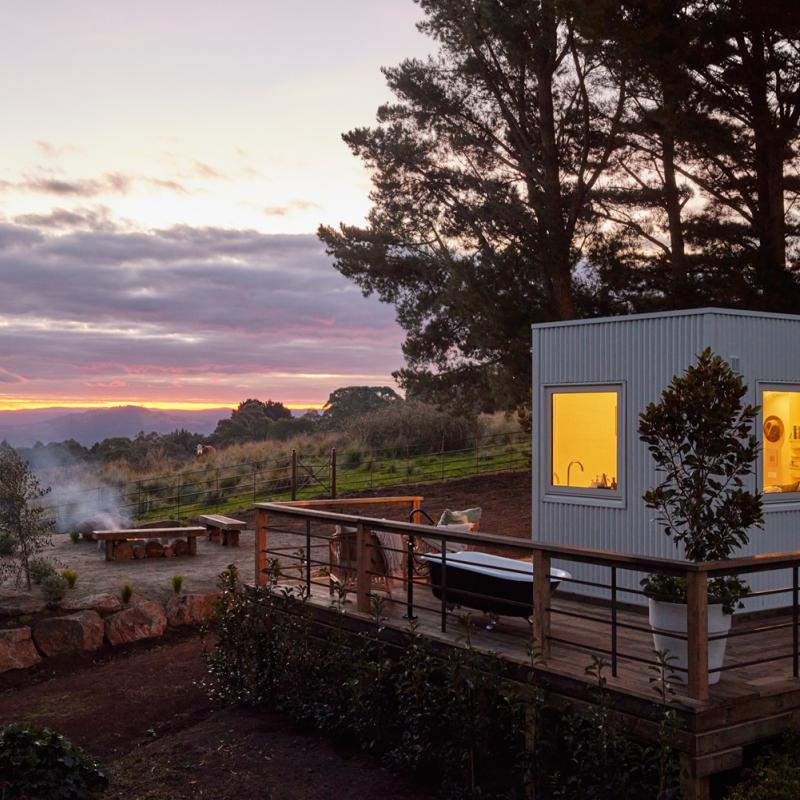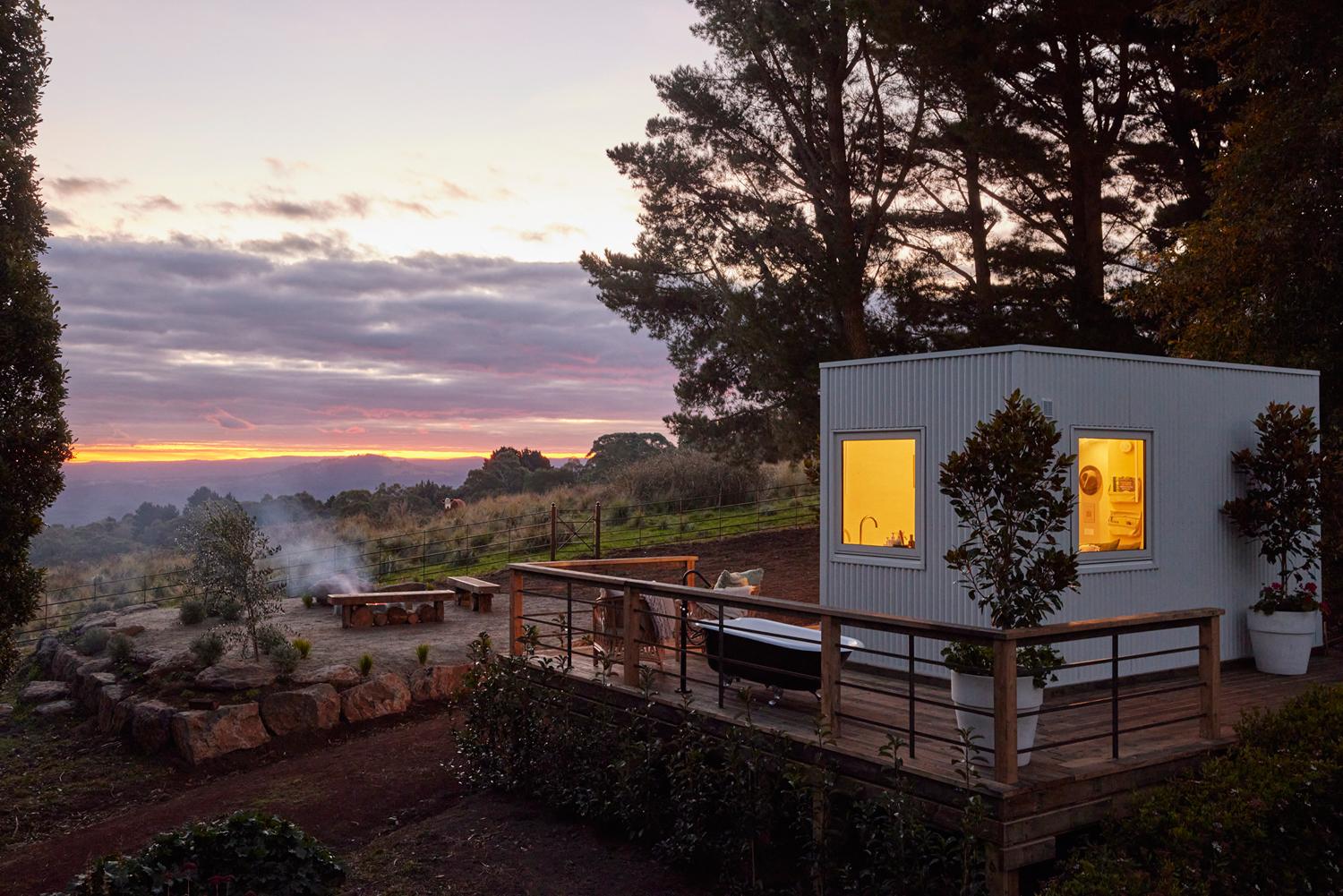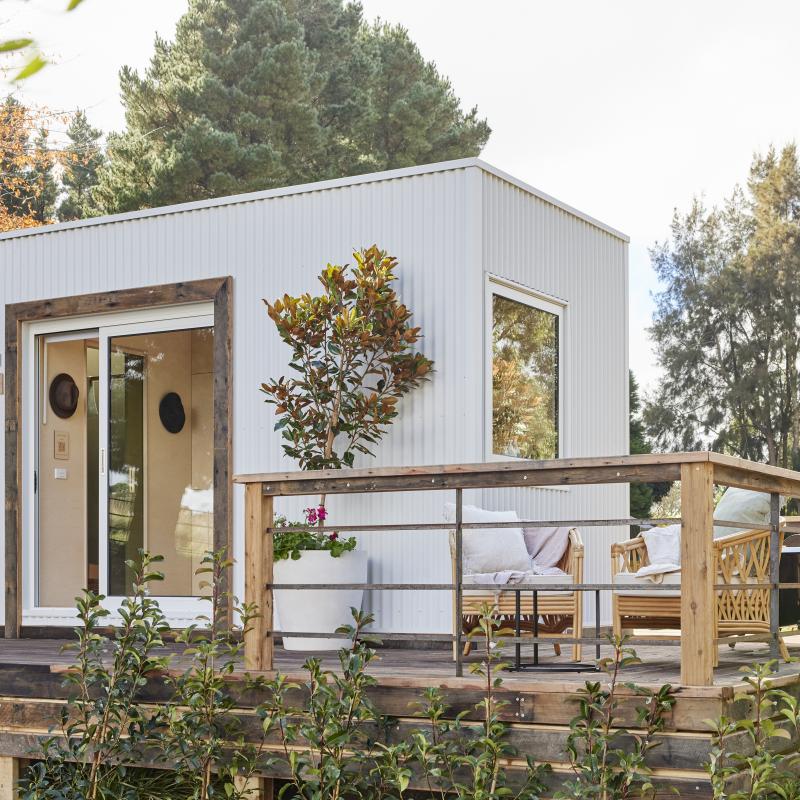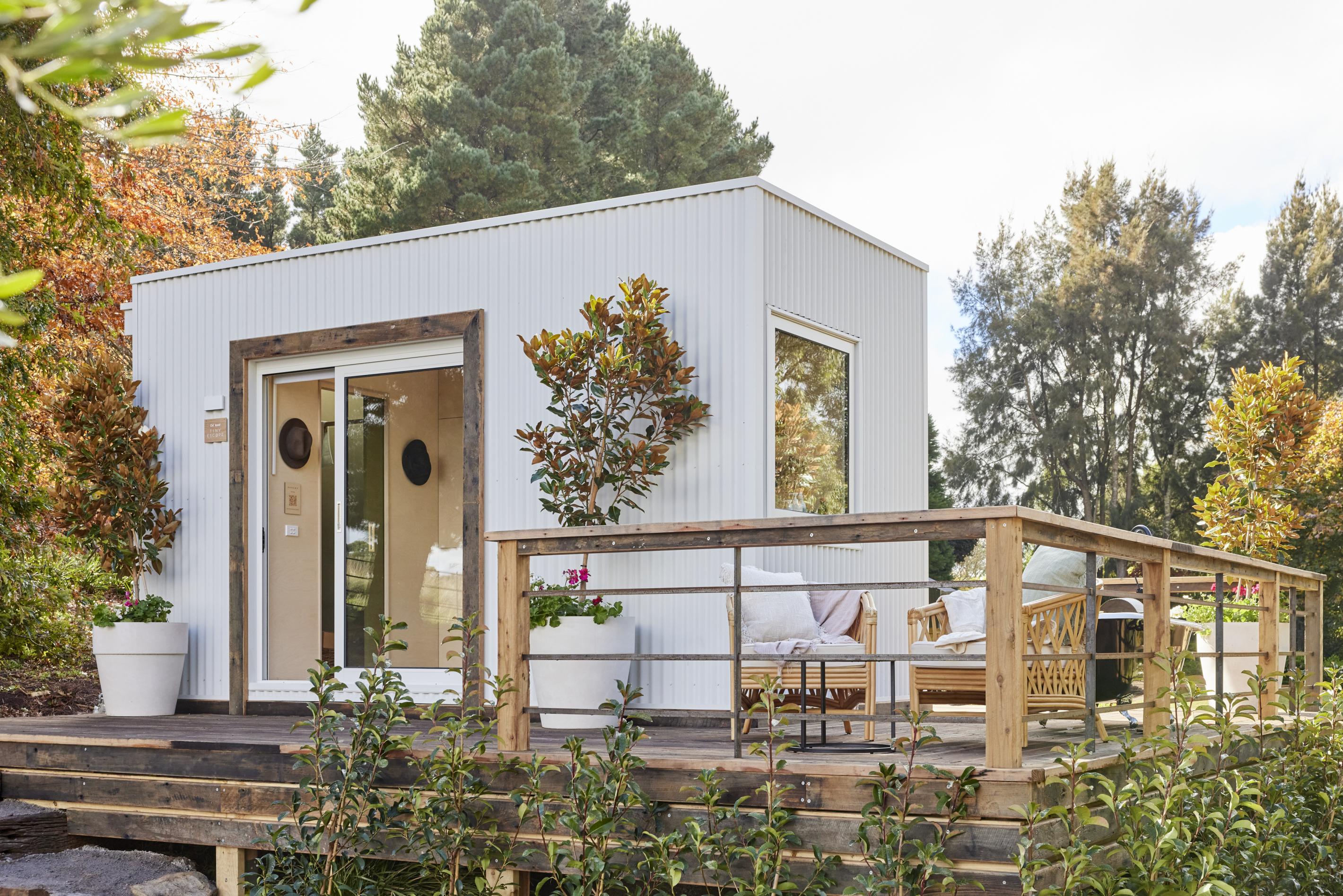 Discover more about The Block