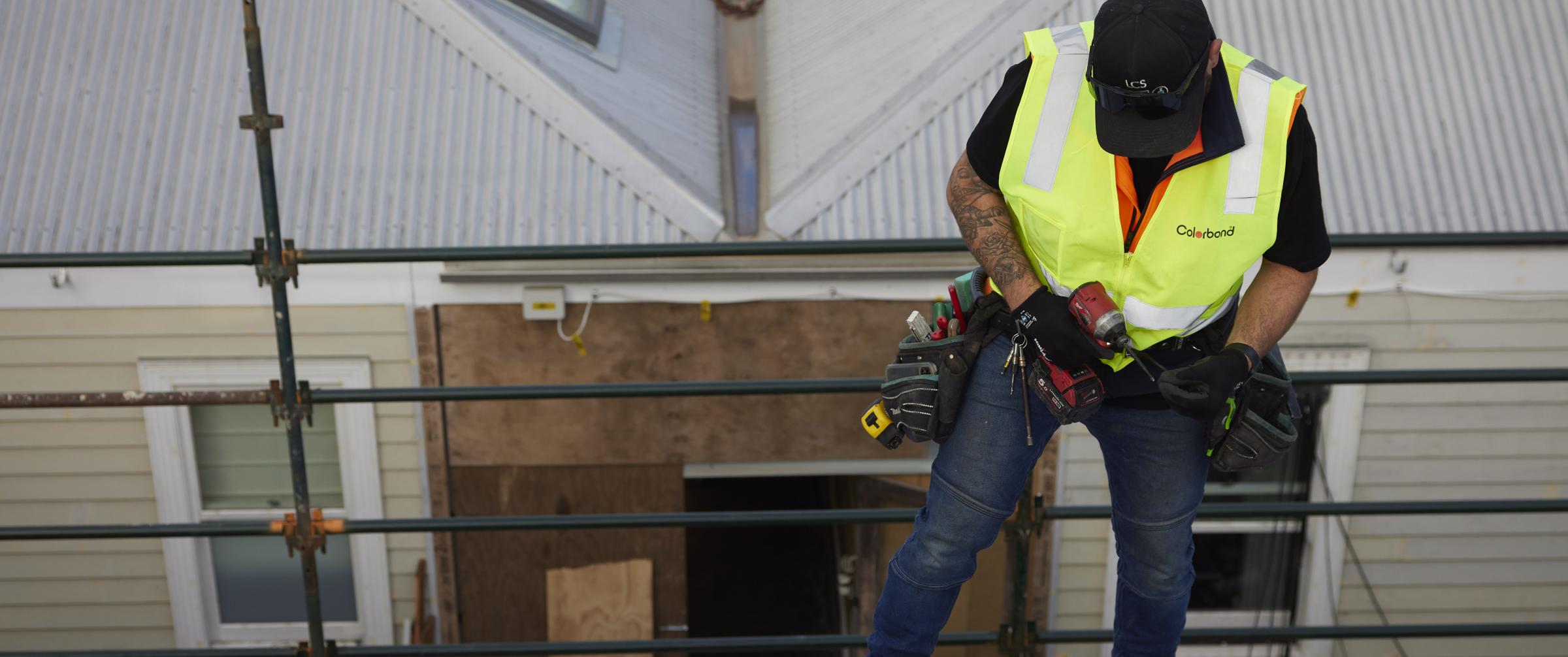 The Block 2022: COLORBOND® steel Colour Consults
In Week 2, our VIC Colour + Design professional Ali Fenton, visited the Gisborne site to have onsite catch ups with House 1 and Scott Cam's house.
For Scott's house, he wanted to reinforce the "Country Simplicity" styling. When Ali met with him, she said Scotty was open to ideas though fairly confident around colour choices and aimed to keep the palette simple.
The aim was to create an overall flow of colour & texture from building to building and to achieve consistency & unity.
Ali commented, "There is an undeniable sense of nostalgia upon walking through the grounds of the original homestead. The gardens have been renovated and brought back to life, enhancing the home with symmetrical paths, arbors, and avenue plantings. The way the COLORBOND® steel colours and the exterior palette reflect the varying depths of green from the surrounding trees, it's a perfect match! While inside the homestead he casually notched up the warmth through rich & inviting colours, textural shiplap panelling, layered patterns, and natural materials that all conveyed a sense of relaxed charm."
Over at House 1, Ali met with Tom - who had knowledge of the COLORBOND® steel colour palette - which made the consult easy!
They worked through the idea of a monochromatic composition; which is a colour palette that doesn't date. The contemporary style and lux surface finish of the Monument® Matt creates a juxtaposition to the elevated yet traditional purity of the Surfmist® roofed, white-on-white homestead.
Be sure to tune in every week to see how the colours progress and evolve as the houses near completion this season!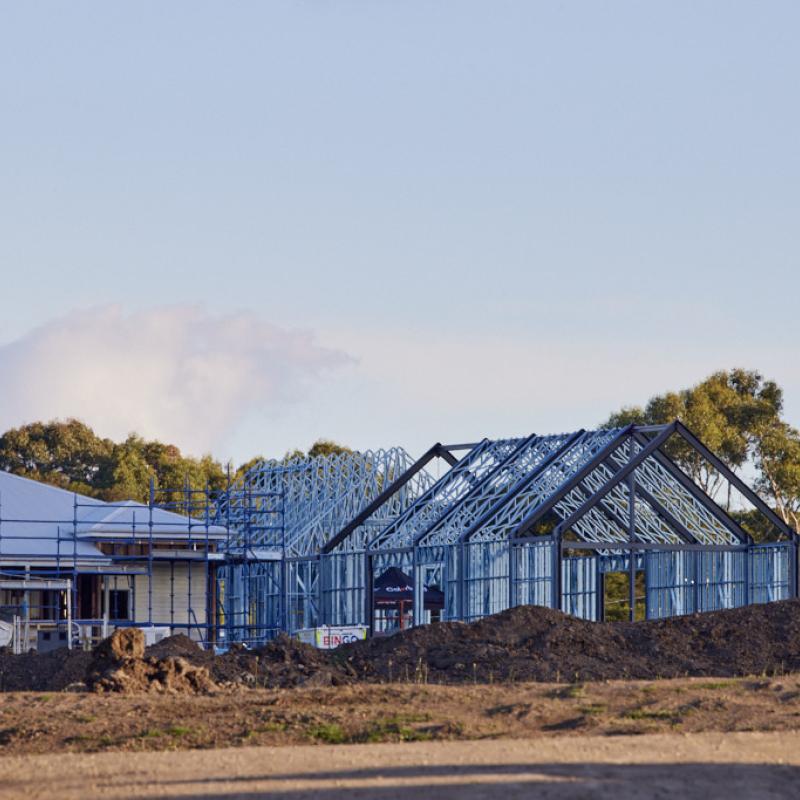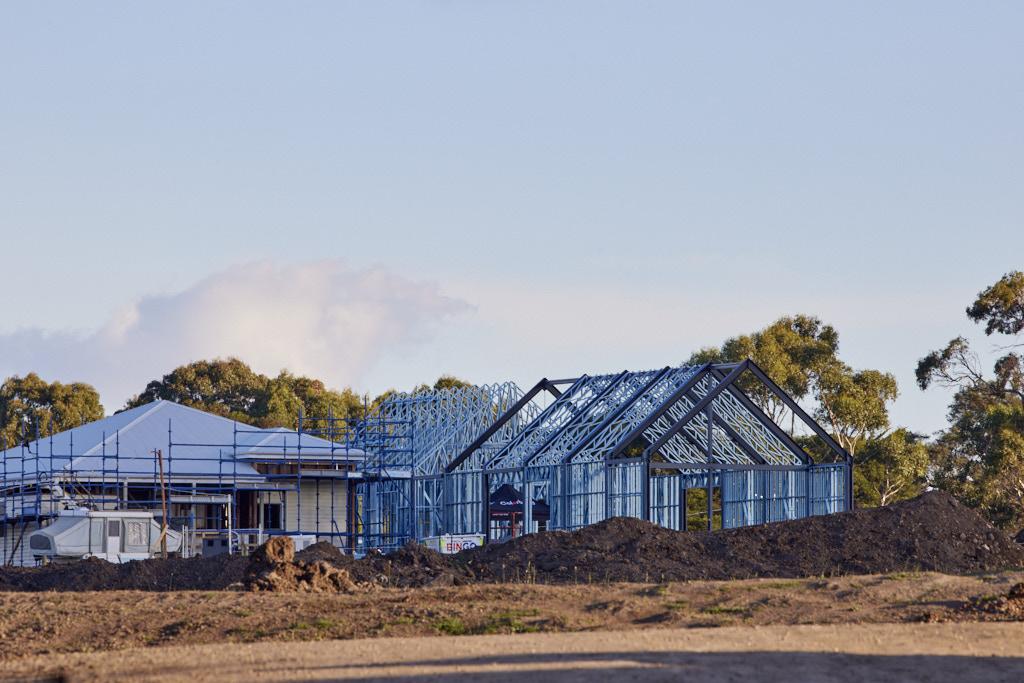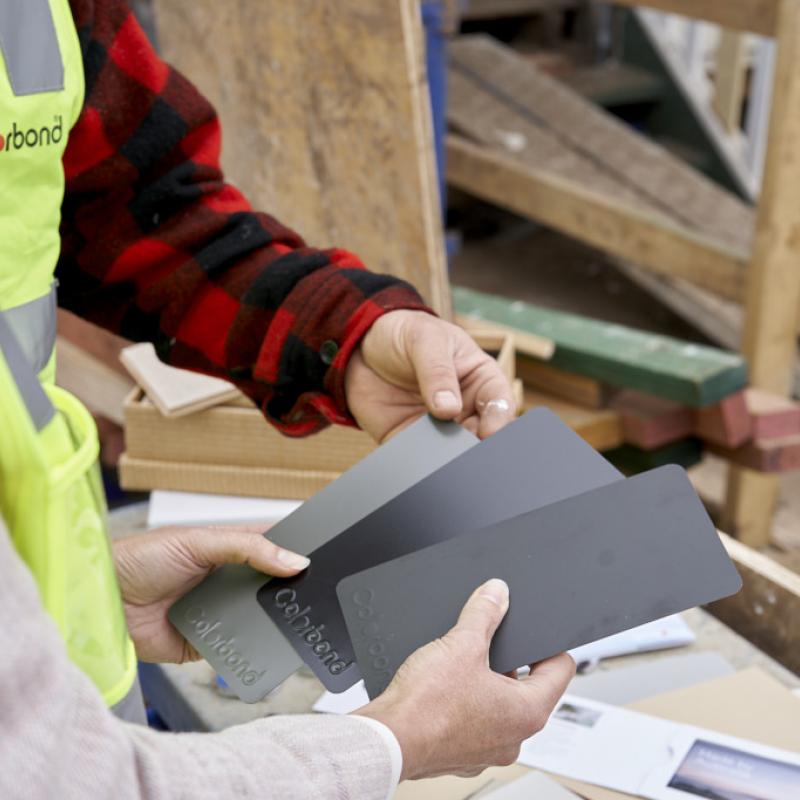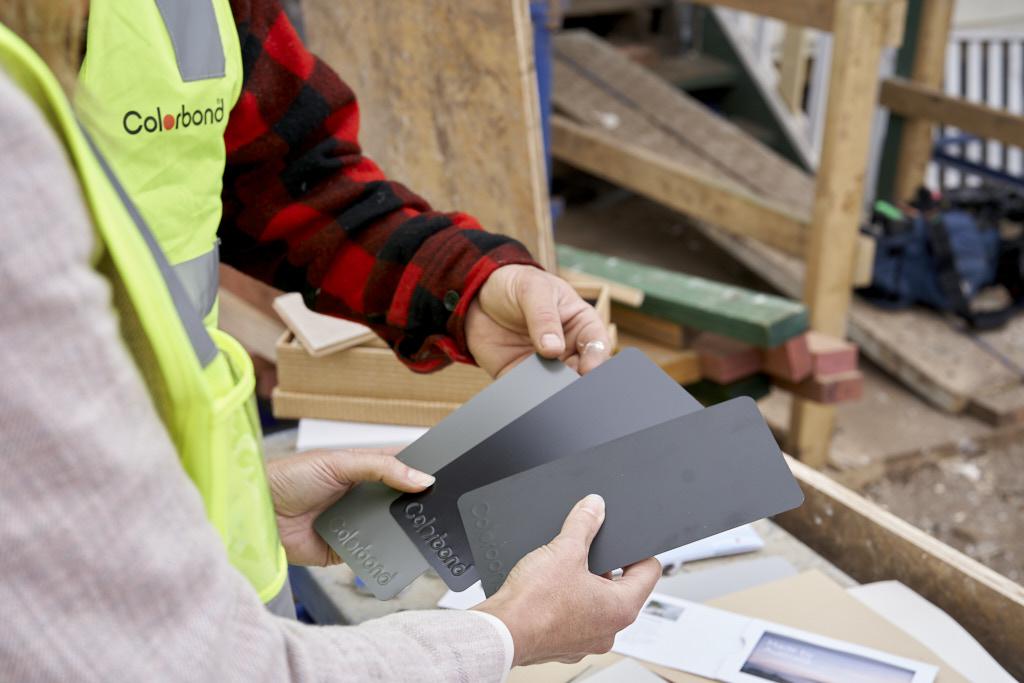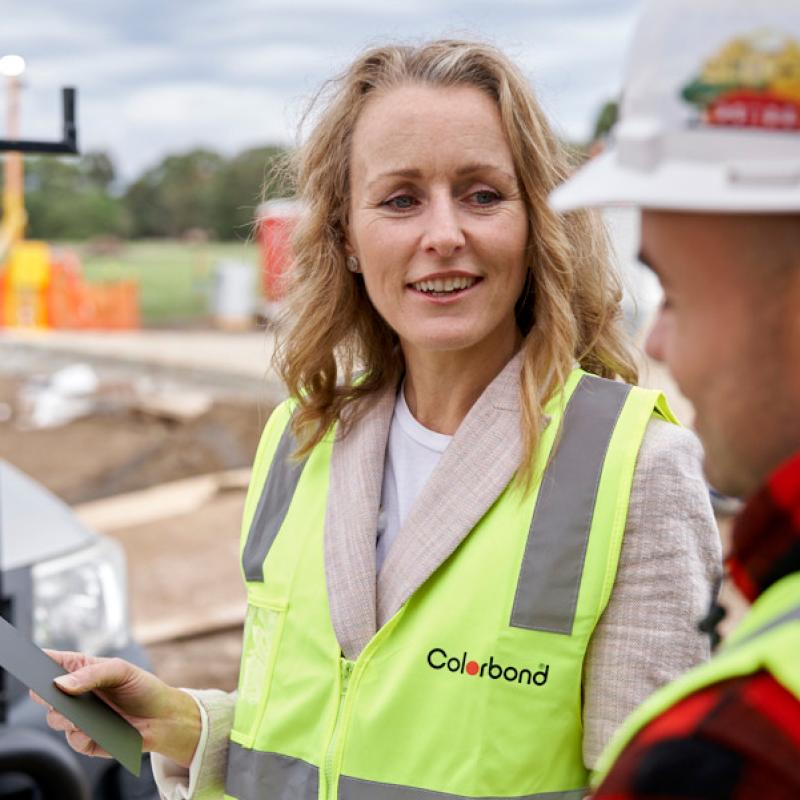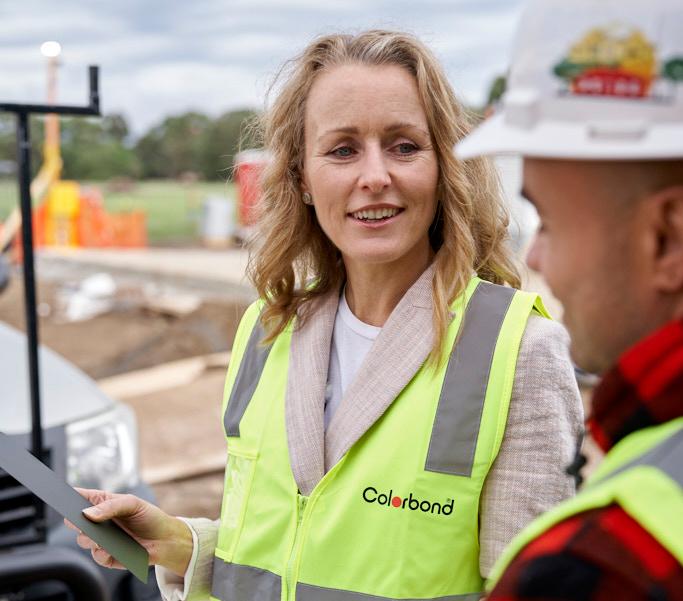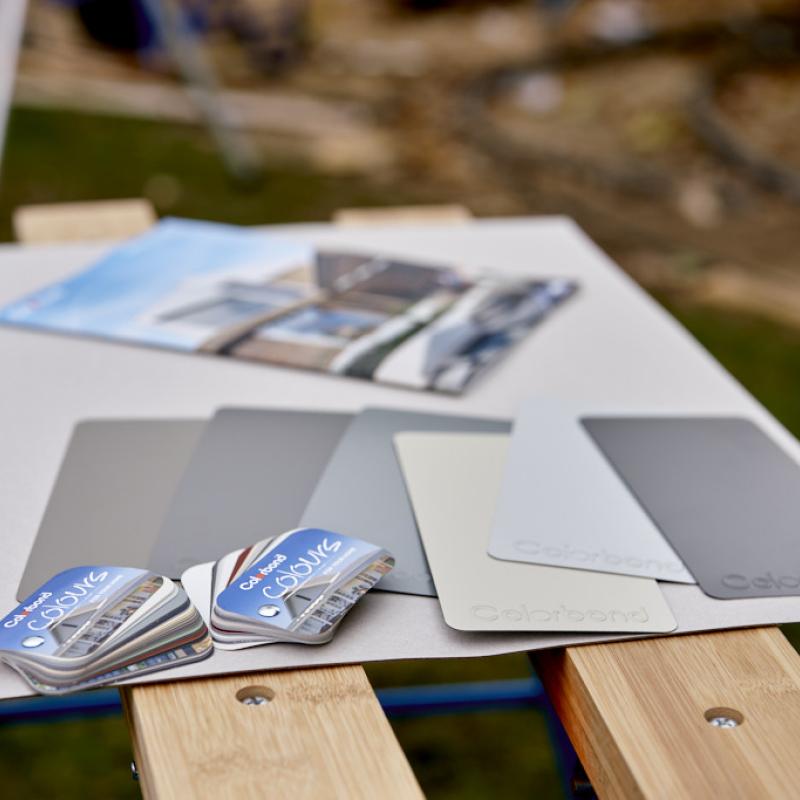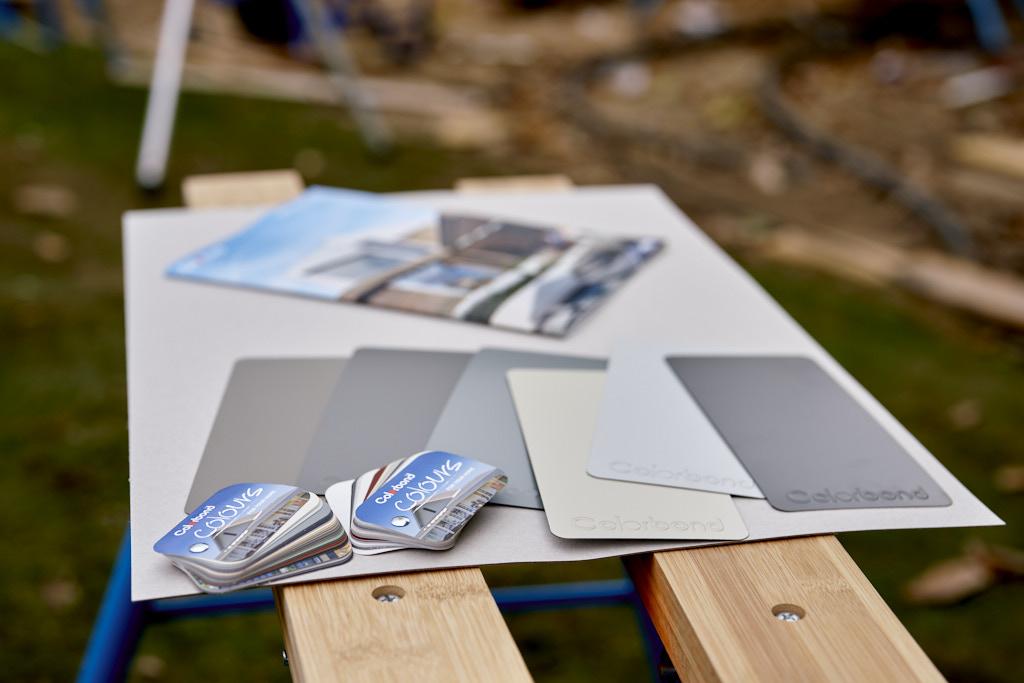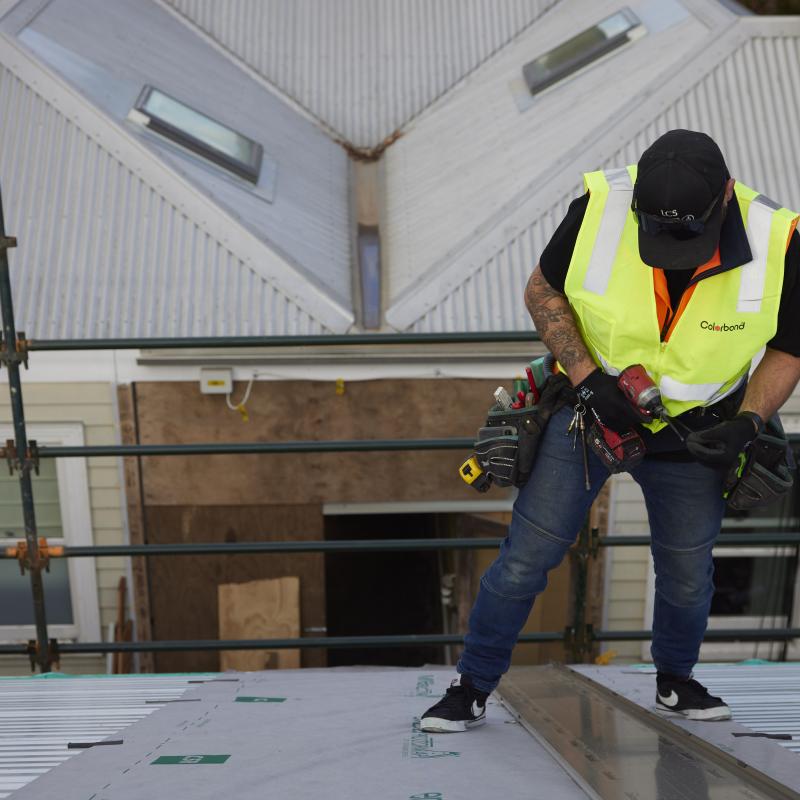 Discover more about The Block