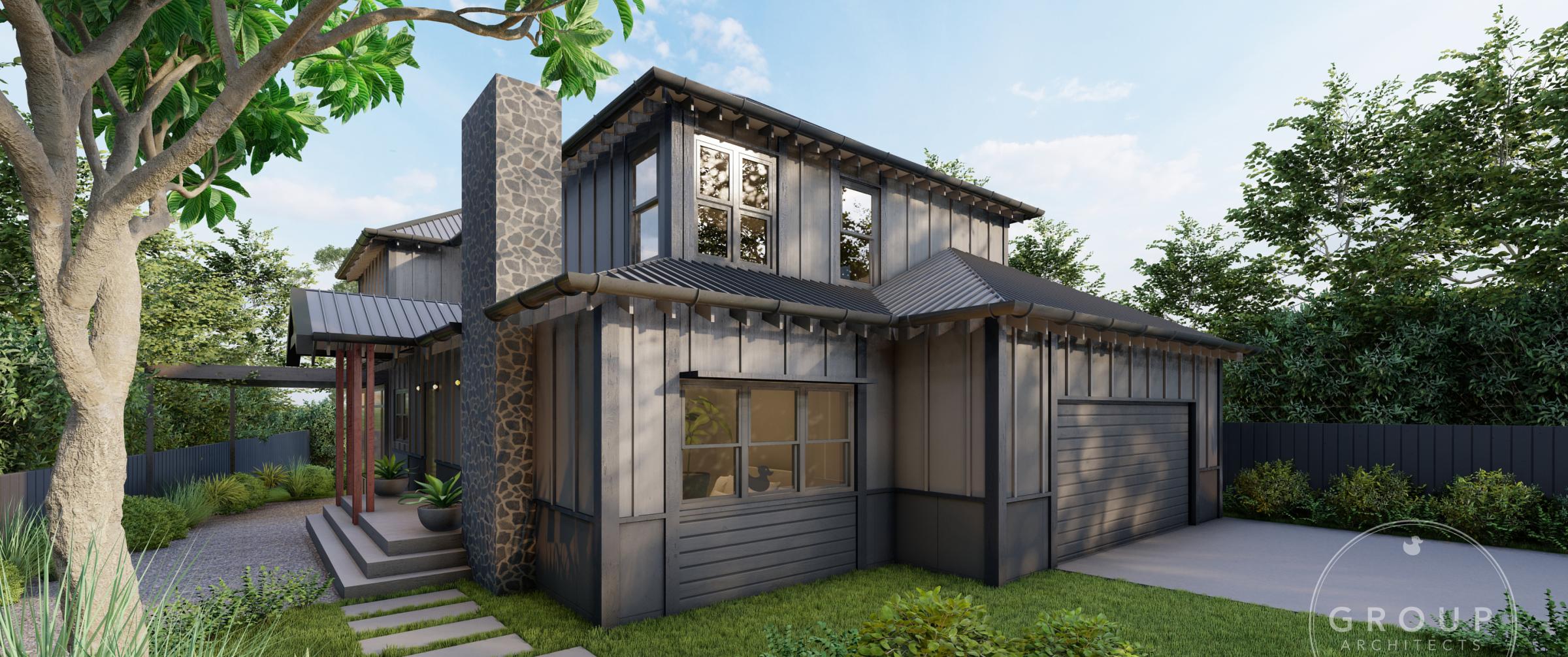 Colours of The Block 2023 House 4
House 4: bold and beautiful
Kaela Turgeon, our Colour and Design Professional, has carefully looked at each of the homes on this year's Block and then given her take on where contestant's could take the internal design.
House 4 is possibly the most "traditional" house on the Block, with the external look highly inspired by the so-called board-and-batten style of modern cottages. Kaela sees this distinctive exterior as a real plus, but warns against taking too many cues from its bold aesthetic when doing the interior design. "The boldness of the external colour palette has the ability to overwhelm the internals, but bringing small dark elements into the internals allows for a careful balance that creates a flow from outside through to inside. I love the mix of modern aesthetics with the Victorian / Craftsman style architecture and would emphasise this throughout the house through the use of clean lines, natural stone, warm timbers and vintage pieces".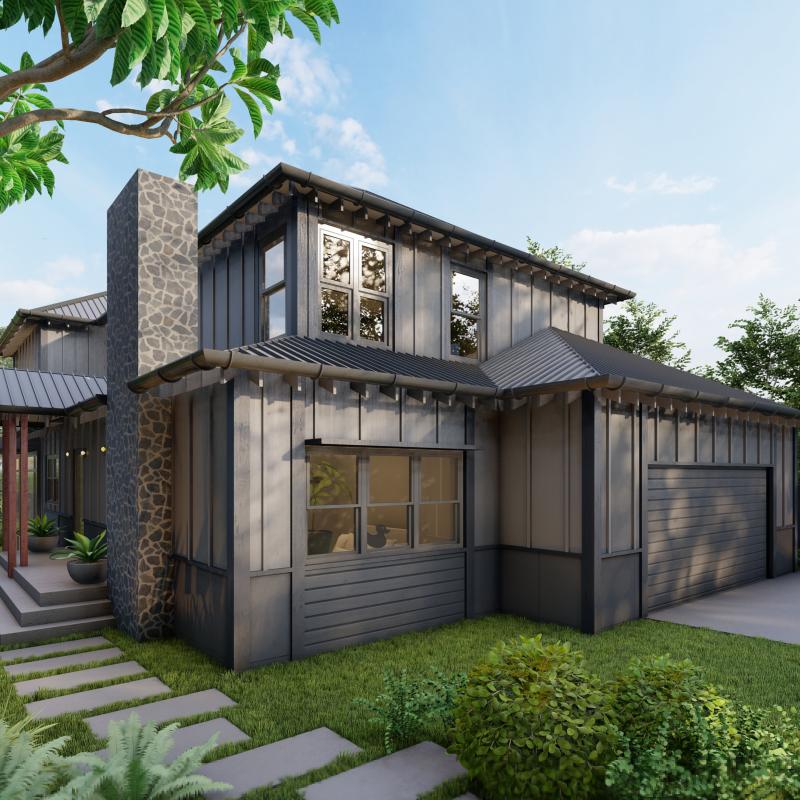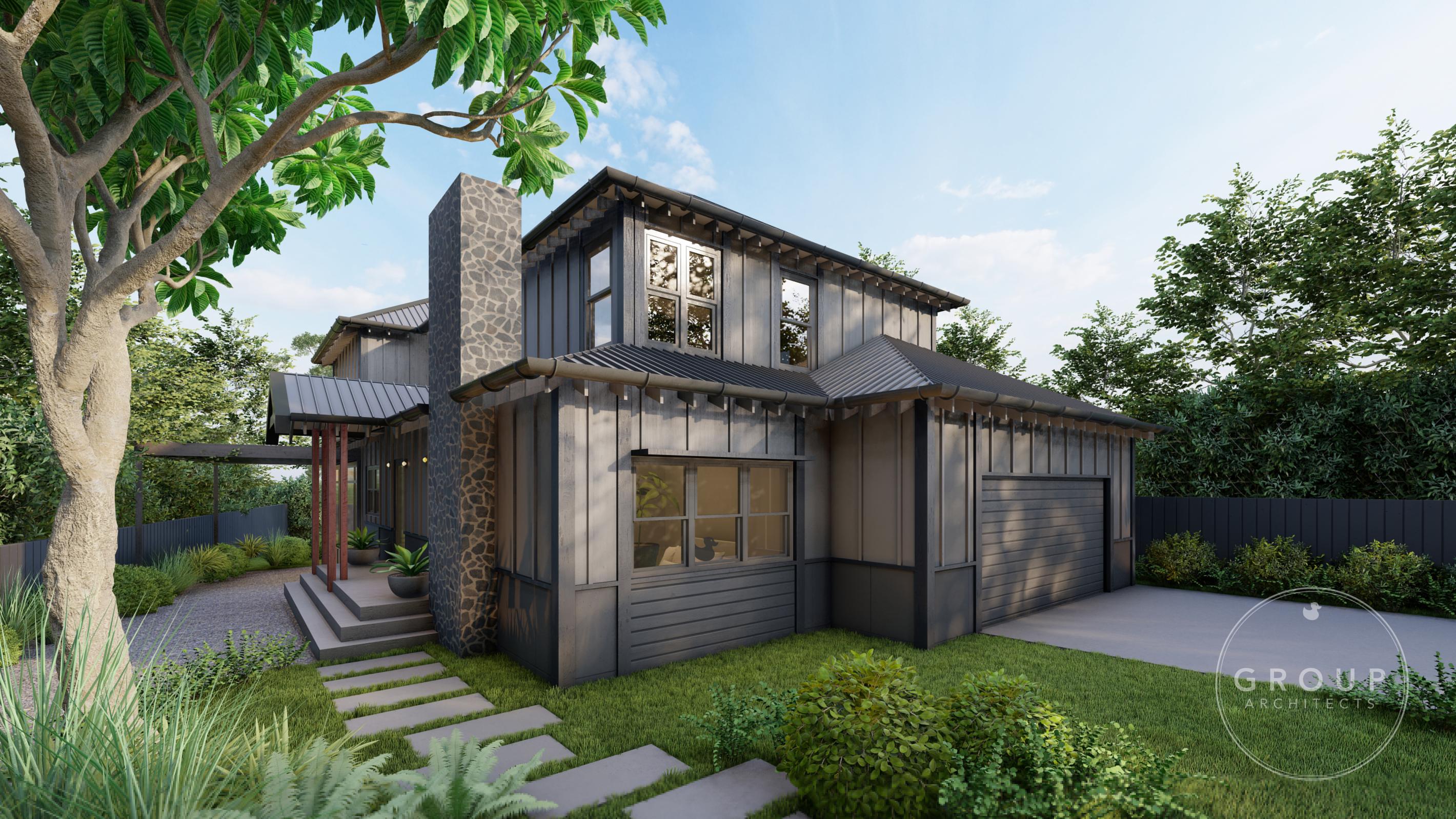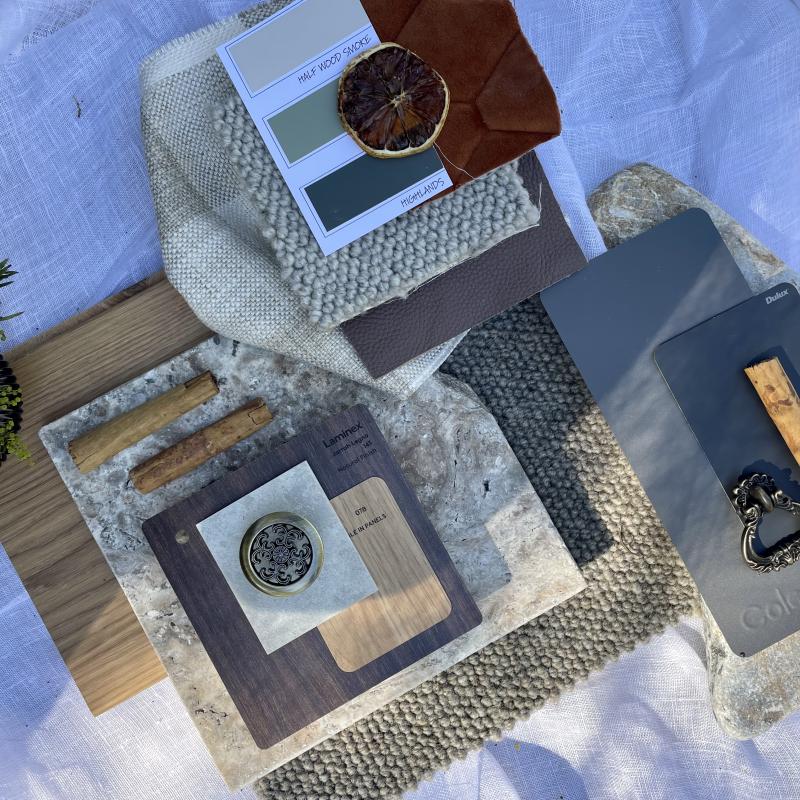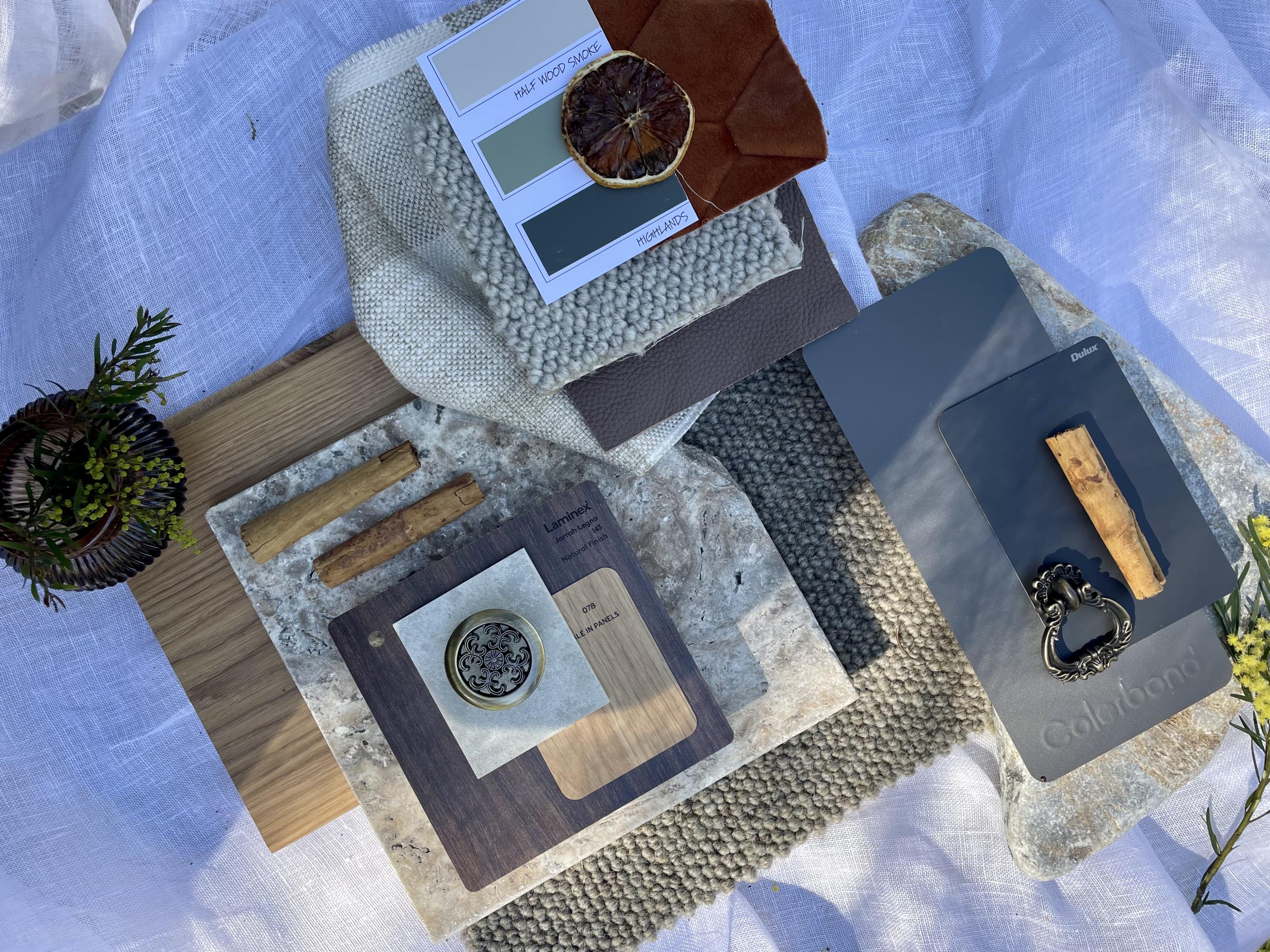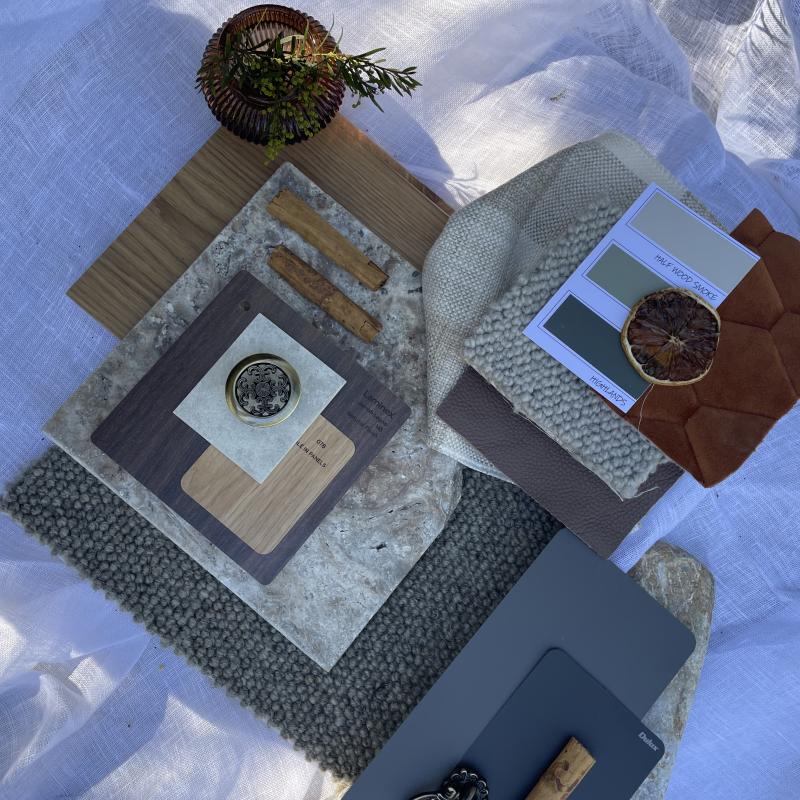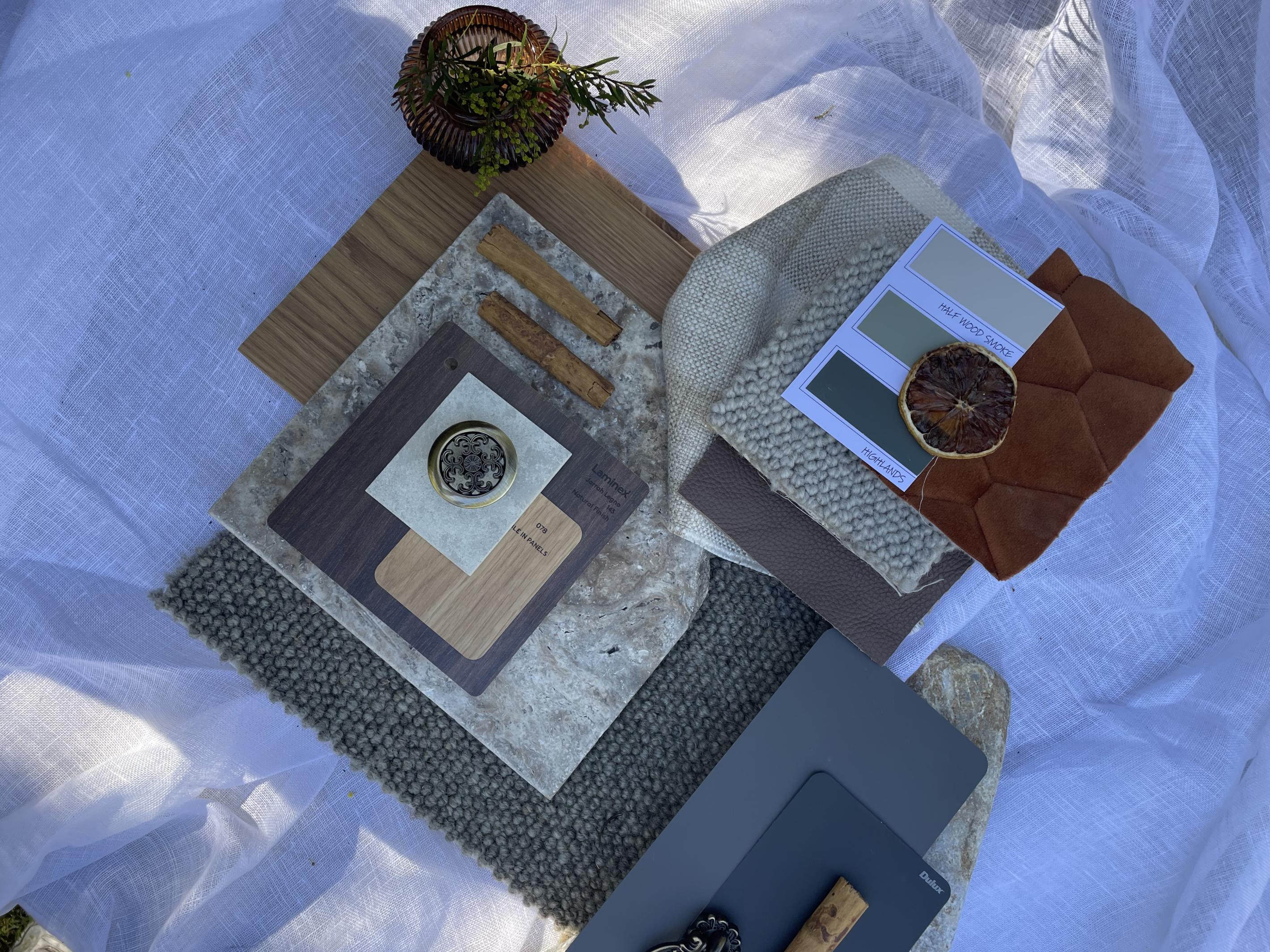 Image: A Victorian design taking inspiration from the outside and move it inside. A design that flows to show how to balance those materials.
The intricate design flatlay Kaela created for House 4 has obvious links to the bold exterior. "I used the inspiration of the external façade which reflects Victorian and Craftsman style architecture. This style of home uses mixed materials like cladding, timber and stone with an opulent colour palette. I also wanted to show the way you can create a modern palette but add some vintage flare to the concept".
Asked to describe in just five words how she would describe her suggested colour palette, Kaela offers this: "Vintage, Textured, Opulent, Victorian Style, Ornamental"
Discover more about The Block