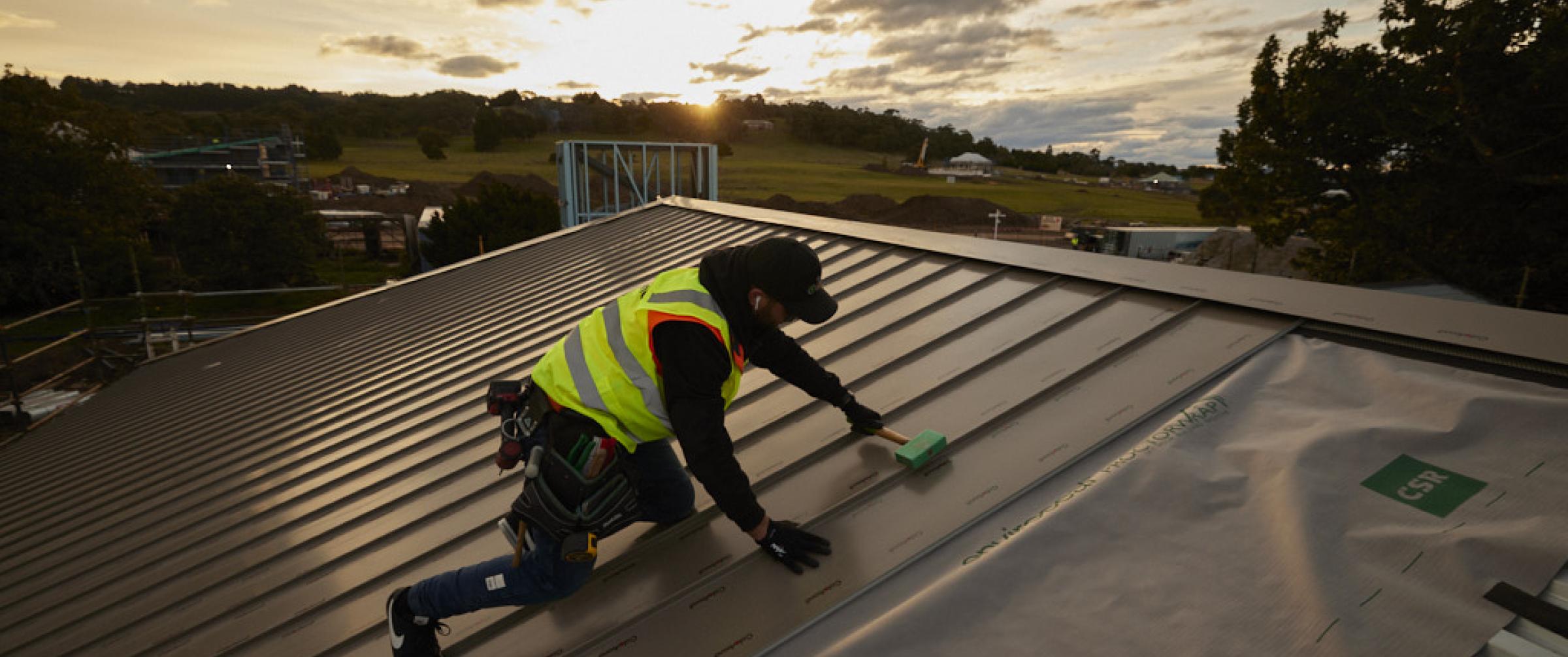 Thank you to our valued partners of The Block 2023
We'd like to take a moment to compliment the skill and dedication of a select group of customers and partners that have enabled us to showcase COLORBOND® steel and highlight the attributes it can bring to a construction project like The Block.
Nine In Six 
Nine in Six Builders is a family-owned construction company specialising in boutique heritage multi residential and commercial redevelopments, high quality extensions, renovations and new builds. After at least six seasons on The Block, the team at Nine In Six have developed a wealth of knowledge, particularly in extending, renovating and redeveloping a large range of homes and buildings.
To find out more, please check out their website.
Creative Cladding Concepts
With over 35 years experience using Colorbond products, Creative Cladding Concepts are an integral part of the success of any architectural project.
To find out more, please check out their Instagram.
Tinwood Projects
Priding themselves on delivering top-notch solutions for all roof plumbing and cladding needs and with years of industry experience, Tinwood Projects are a team of skilled and certified plumbers equipped to tackle any challenge, from minor repairs to complete Installations. Customer satisfaction is of utmost priority, to provide prompt and efficient service, and always keeping your budget in mind. Tinwood Projects strive to be reliable, affordable, and give expert roof plumbing/ cladding solutions that stand the test of time.
Zinc Cladding Australia

Installers with more than 30 years experience, Zinc Cladding Australia put this to good use. With installers available to attend design meetings with architects, owners and builders alike, providing an invaluable service. Zinc Cladding Australia offers practical advice and can workshop details to achieve the design intent of the project.

To find out more, please check out their website.
Discover more about The Block