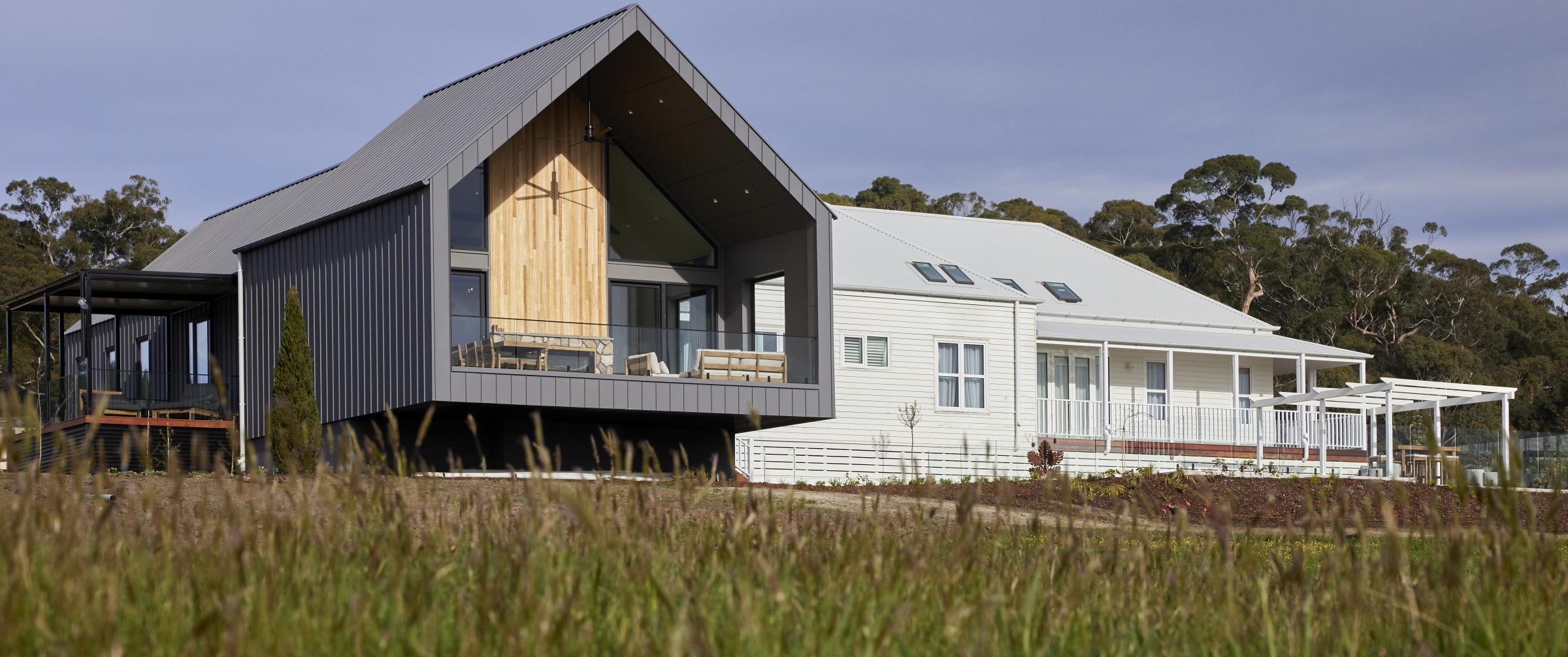 Look who's back on The Block again!
It's that time of year again when The Block is back to grab the attention of millions of viewers across Australia. And yes, once again, COLORBOND® steel and TRUECORE® steel are there in the thick of it, showcasing some of our exciting colours, textures and innovations. Let's quickly dive back through our time on The Block and share some of the highlights.
The Block is back in town! Well, East Hampton to be exact. After last year when we all went bush on acreages in the foothills of Victoria's Macedon Ranges, The Block returns to Melbourne's popular bayside suburb of East Hampton with five properties wrapping around a corner position. They'll each be undergoing some extraordinary transformations, with a steel framed extra storey being added, new COLORBOND® steel facades, and innovative interiors that will prove to be real eyeopeners.
2022
This was The Block's tree-change year, where contestants helped create palatial homes on huge five acre blocks, and with all the trimmings. It was The Block on a grand scale, with massive window and door openings taking advantage of the breathtaking views – and lots of extra fun like swimming pools, tennis courts and even produce gardens adding to the rural extravaganza.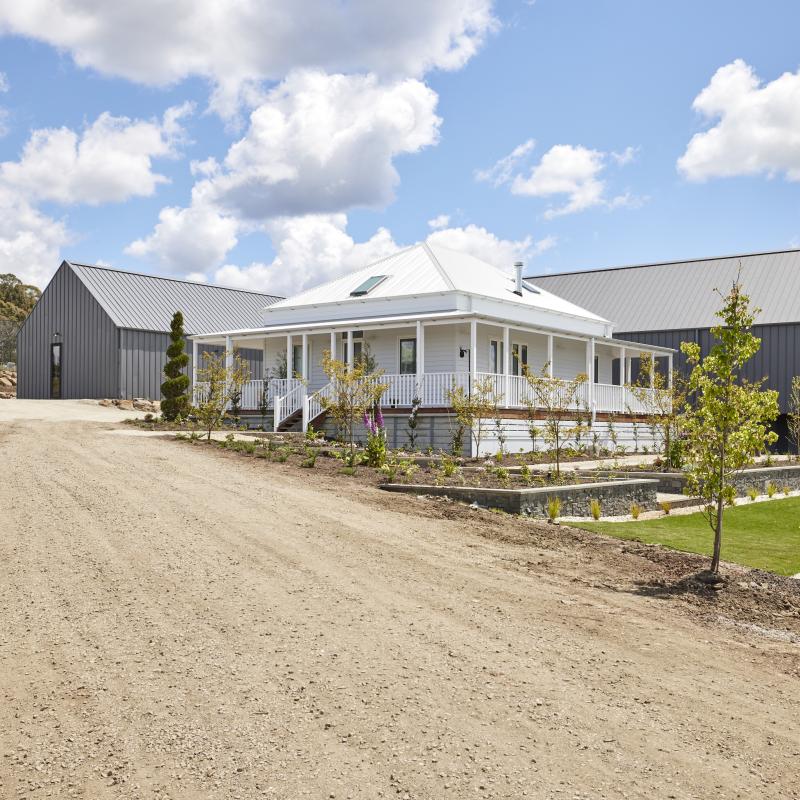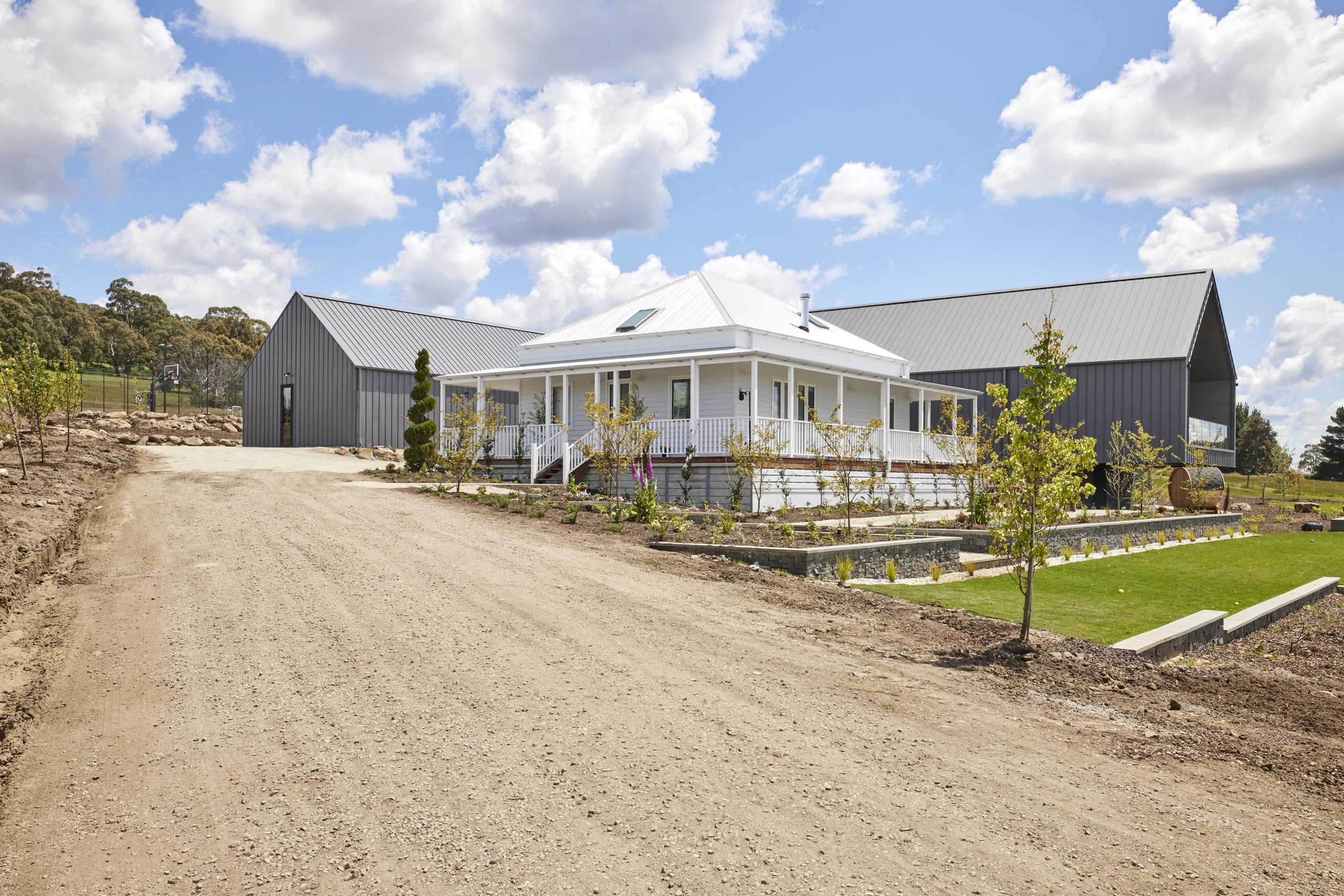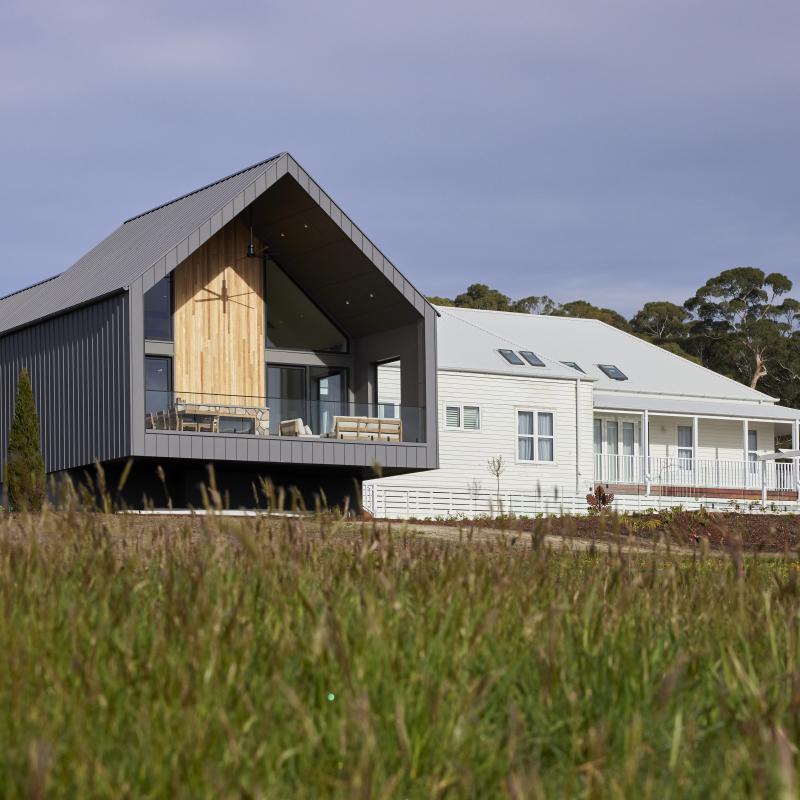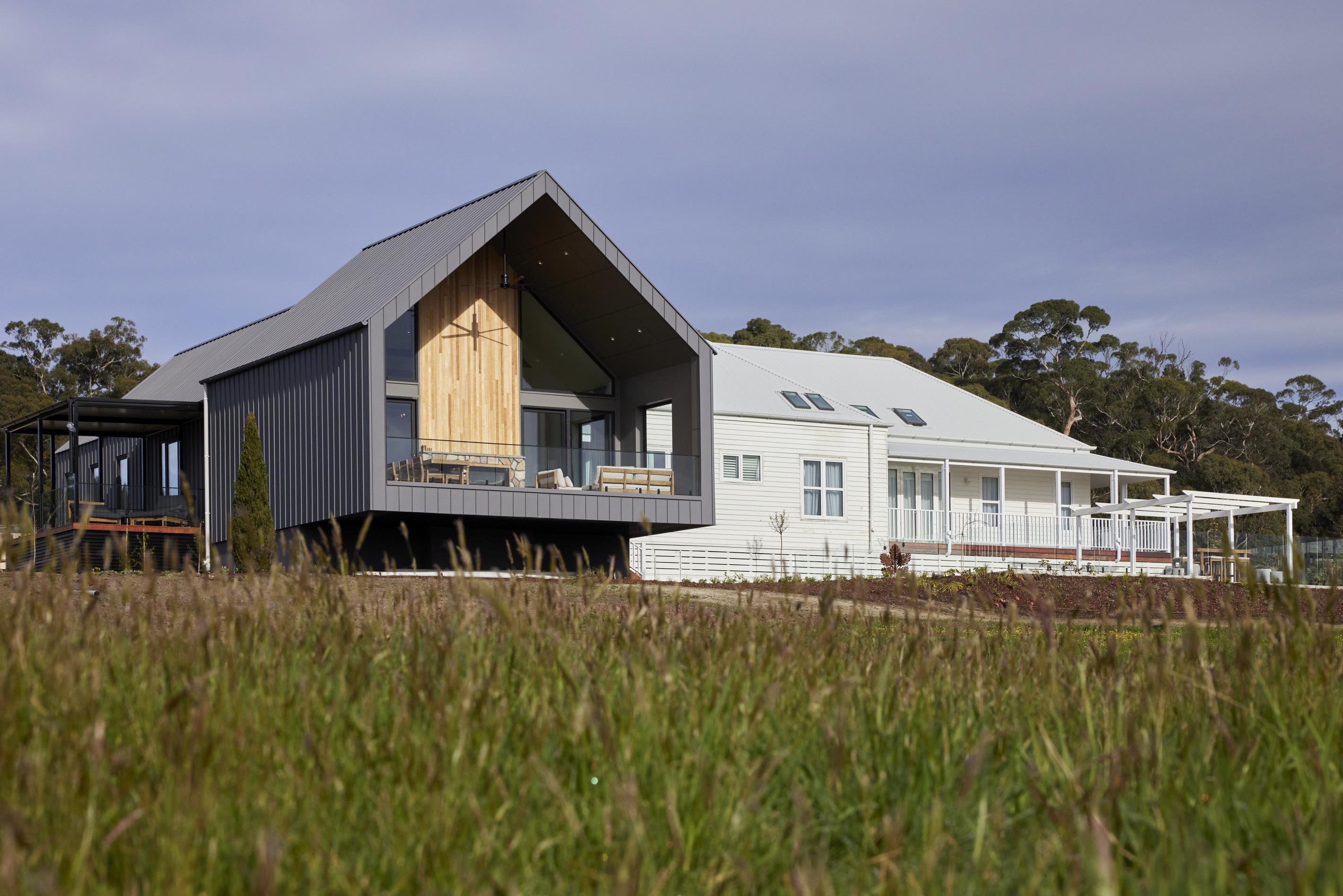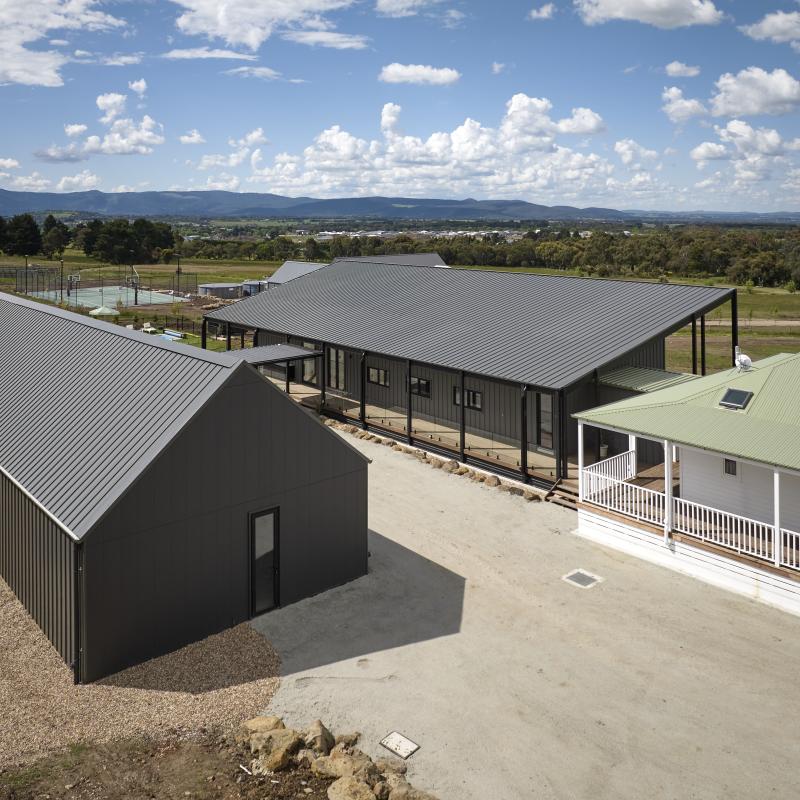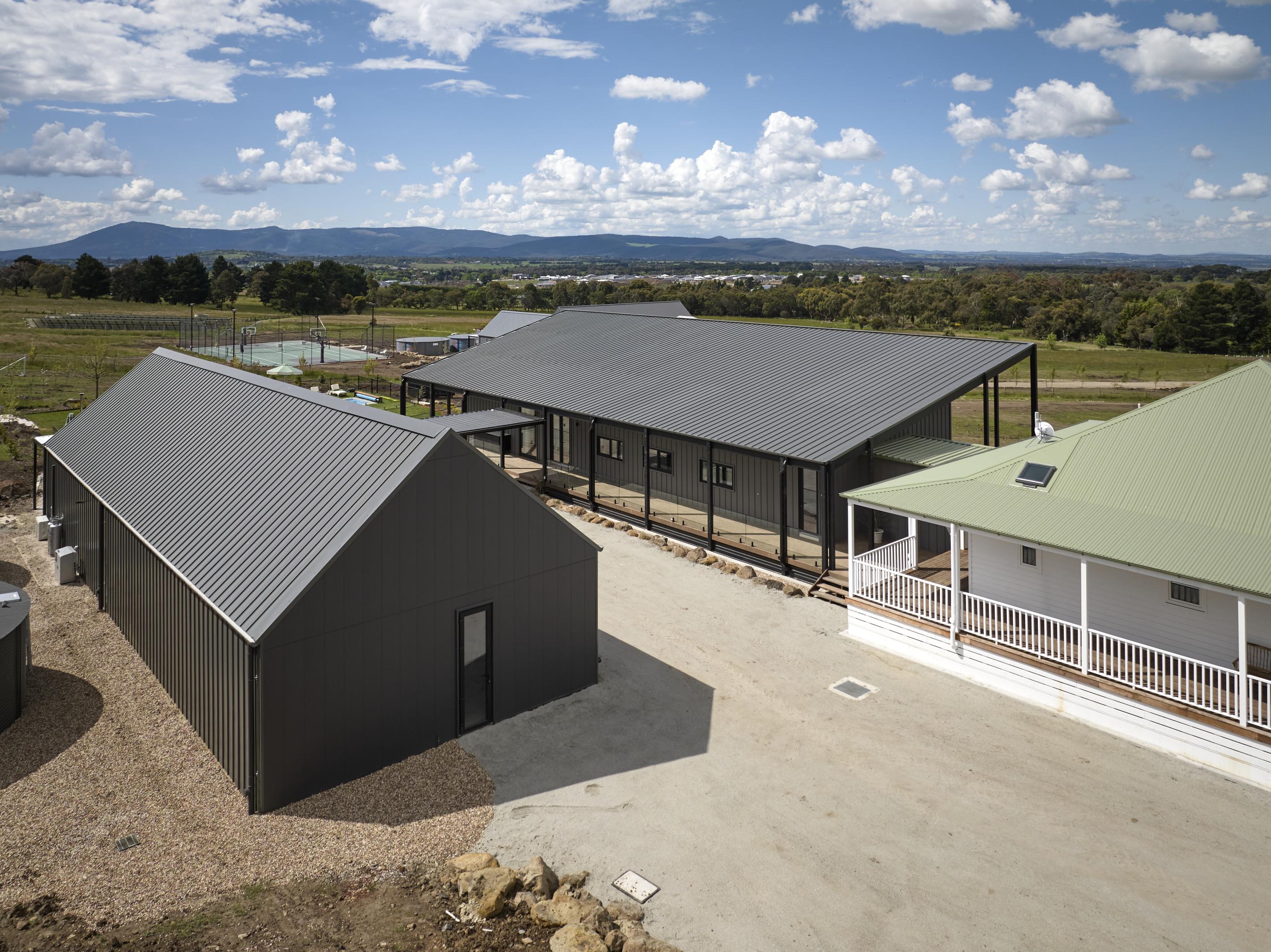 2021
A cul-de-sac in Hampton, one of Melbourne's most sought-after suburbs, was the site of The Block's 2021 Fans V Faves. It put some old favourites up against keen newcomers and COLORBOND® steel got to play an important role in transforming the entire streetscape. Ronnie + Georgia's Surfmist® Matt corner block caught a lot of attention, but how do we go past the House 3's COLORBOND® steel clad outdoor area with that rounded-corner window!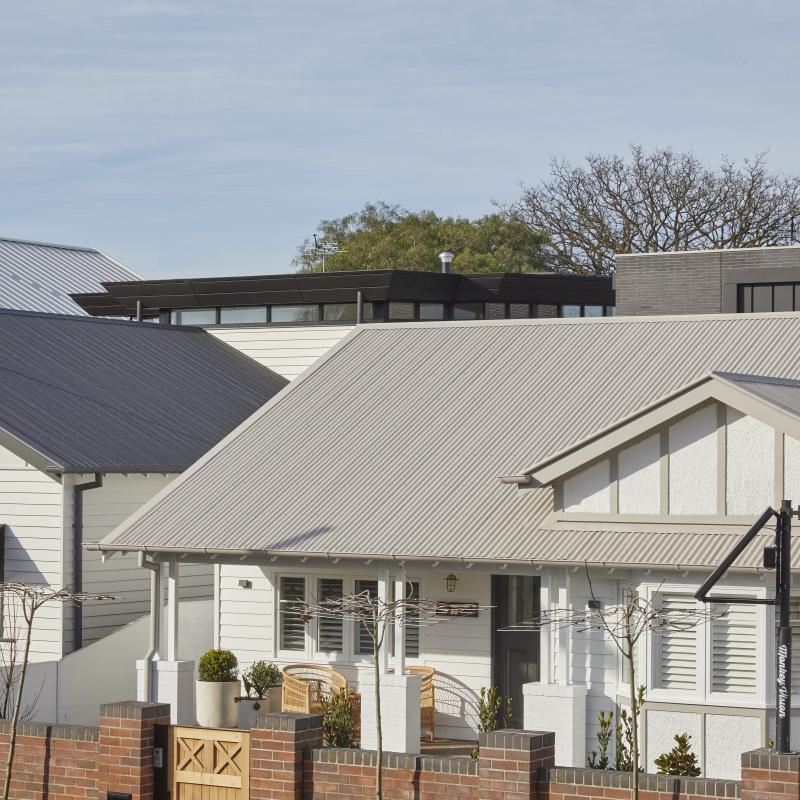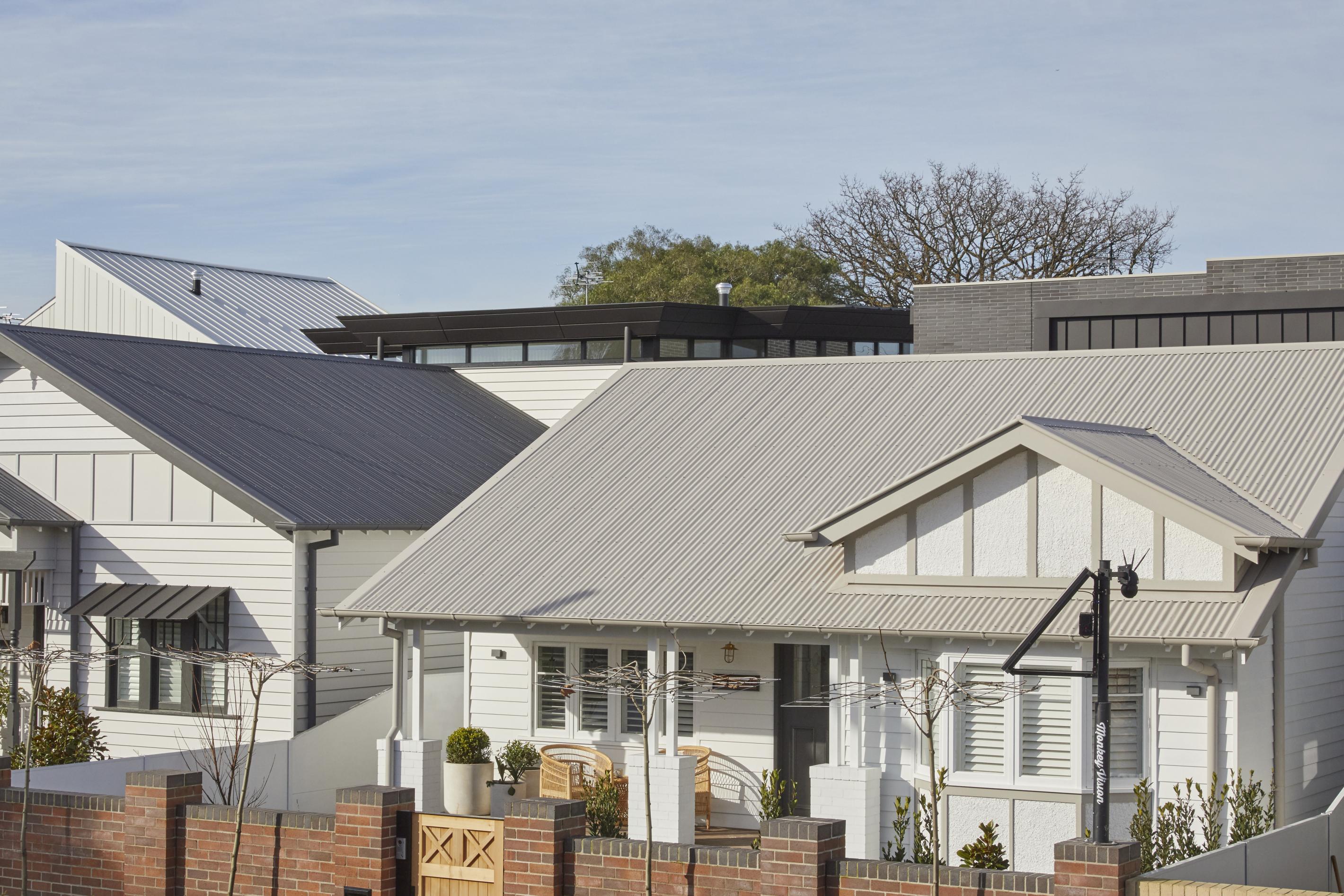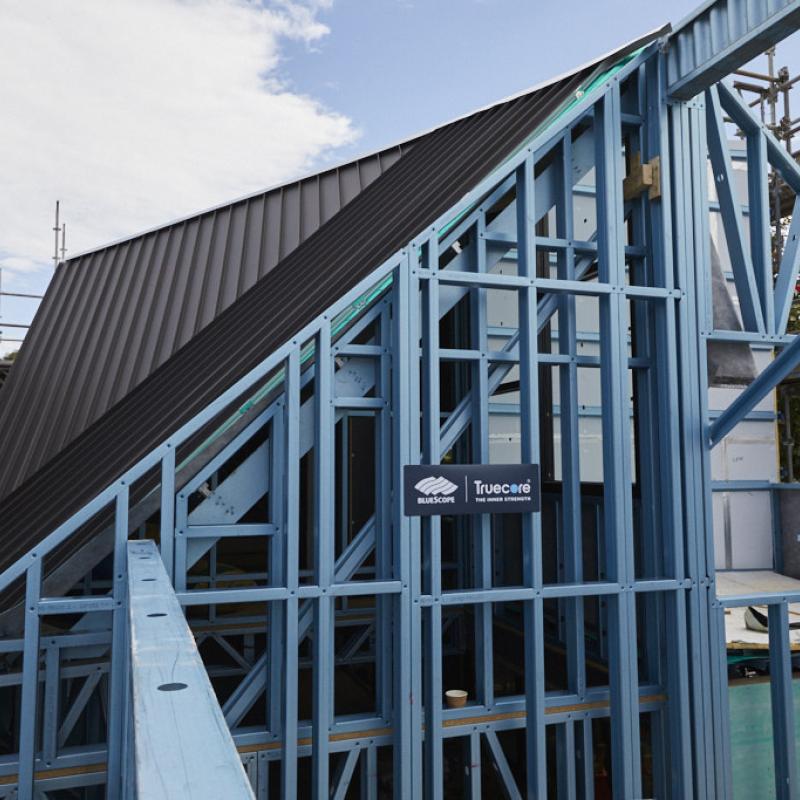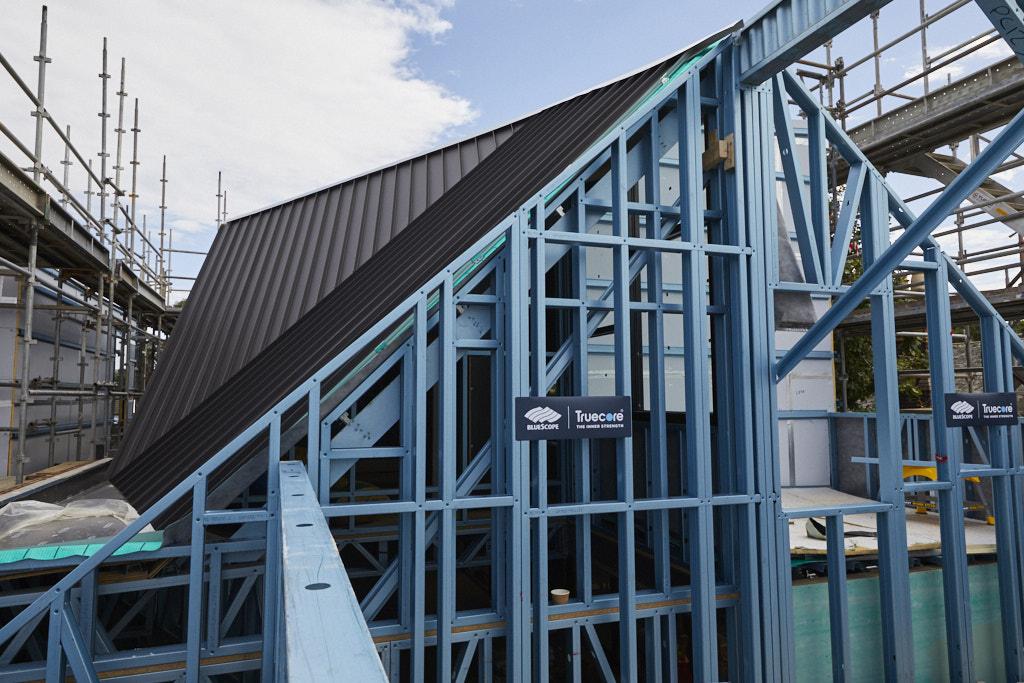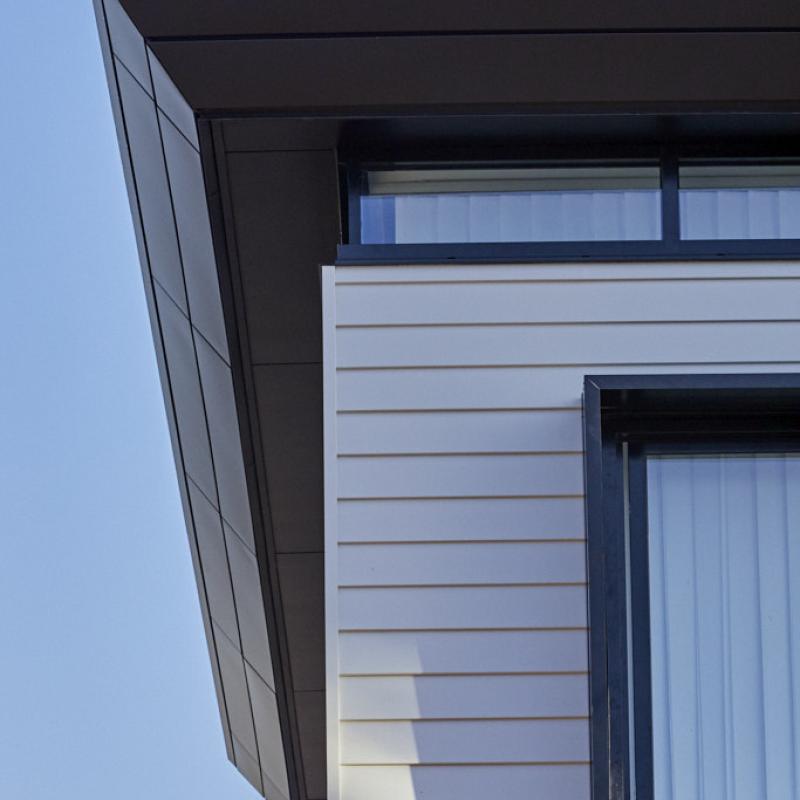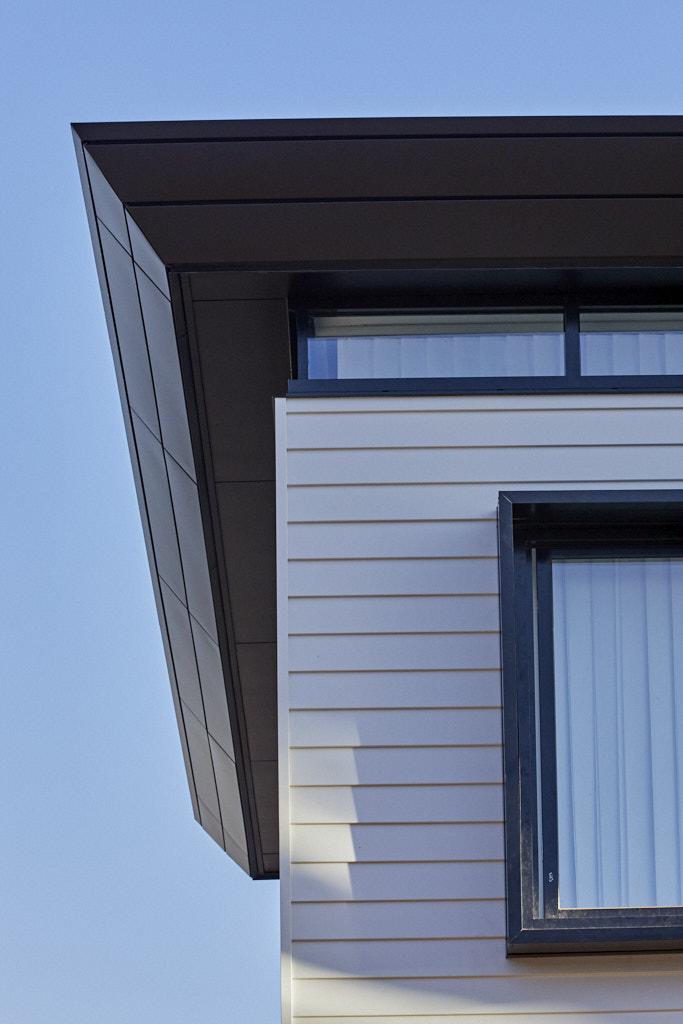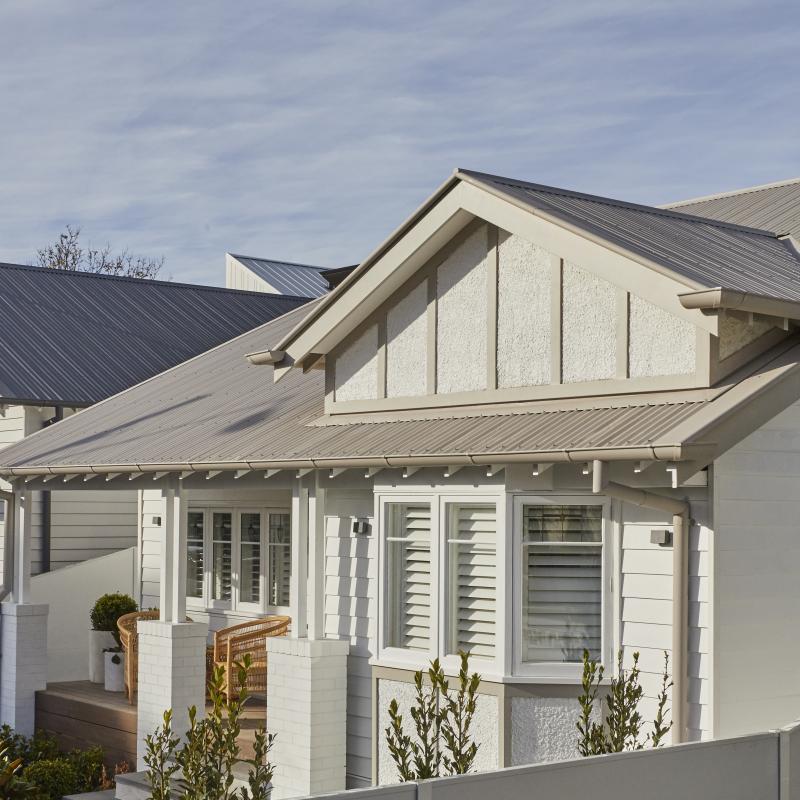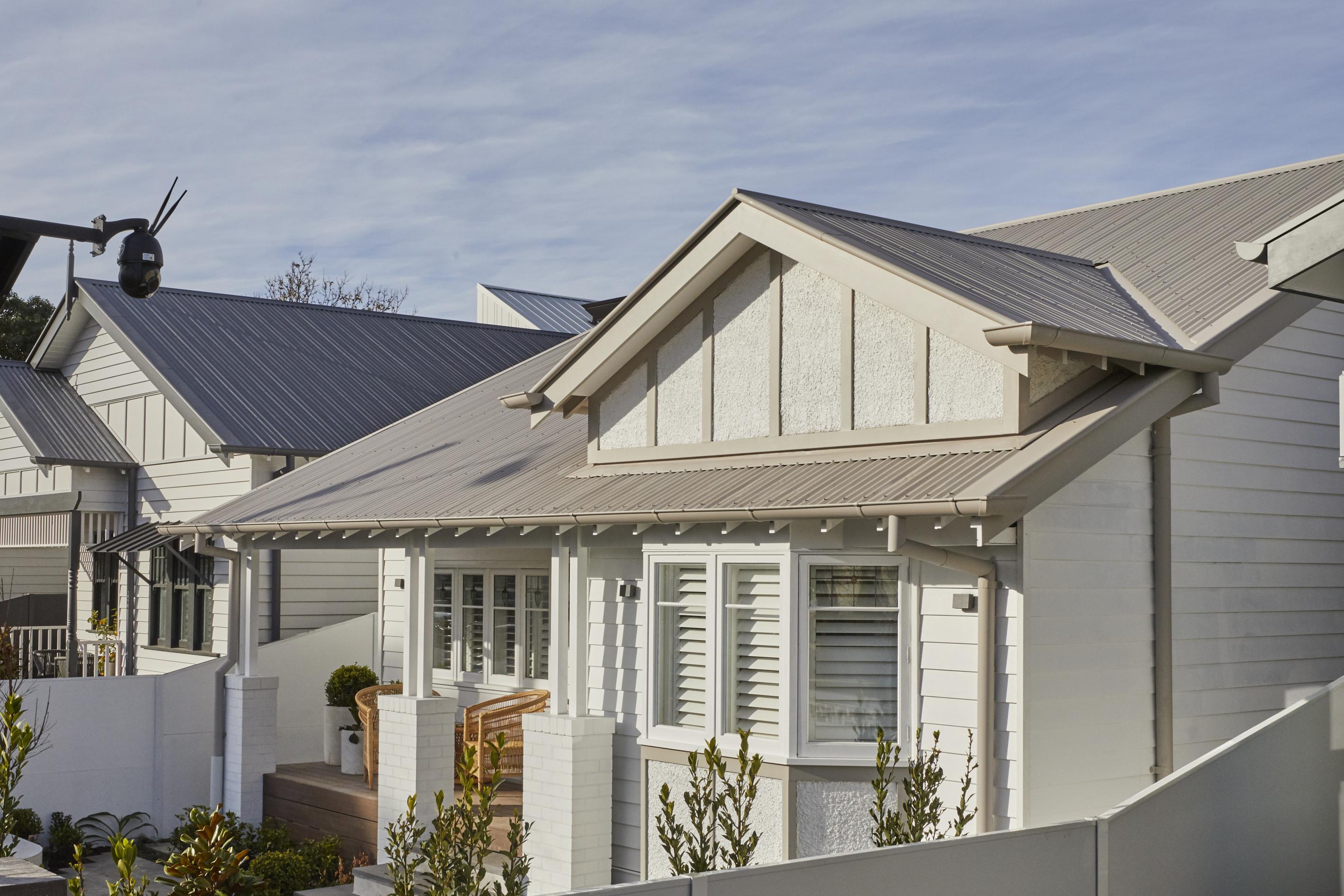 2020
Set in Melbourne's affluent beachside suburb Brighton, The Block in 2020 used 5 period homes to explore styles and eras from the past. We excitedly contributed to the wide colour palette to ensure each house was a show-stopper! That chamfered edge was a big winner in our books!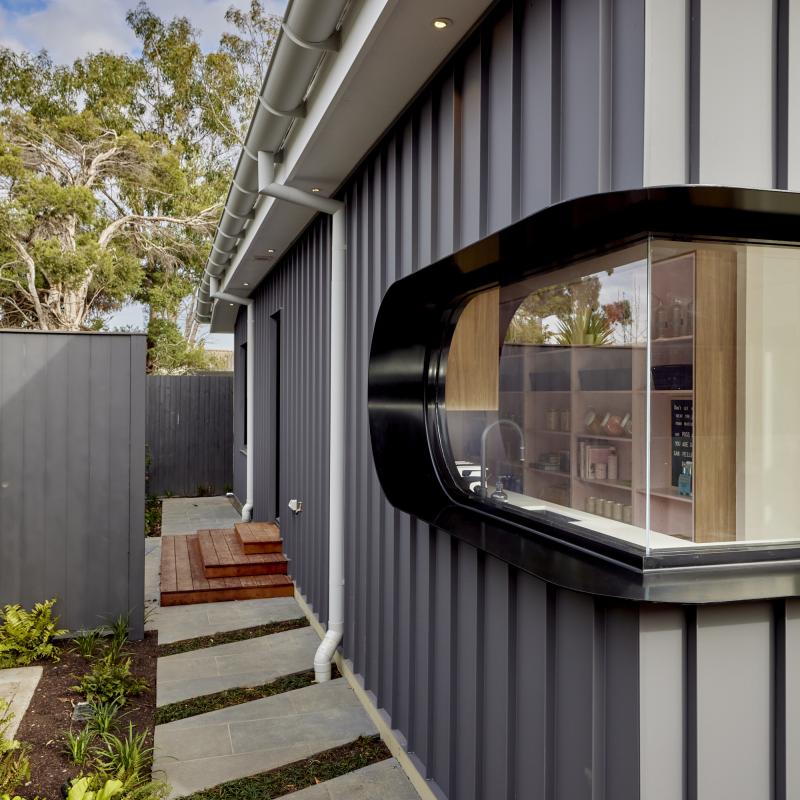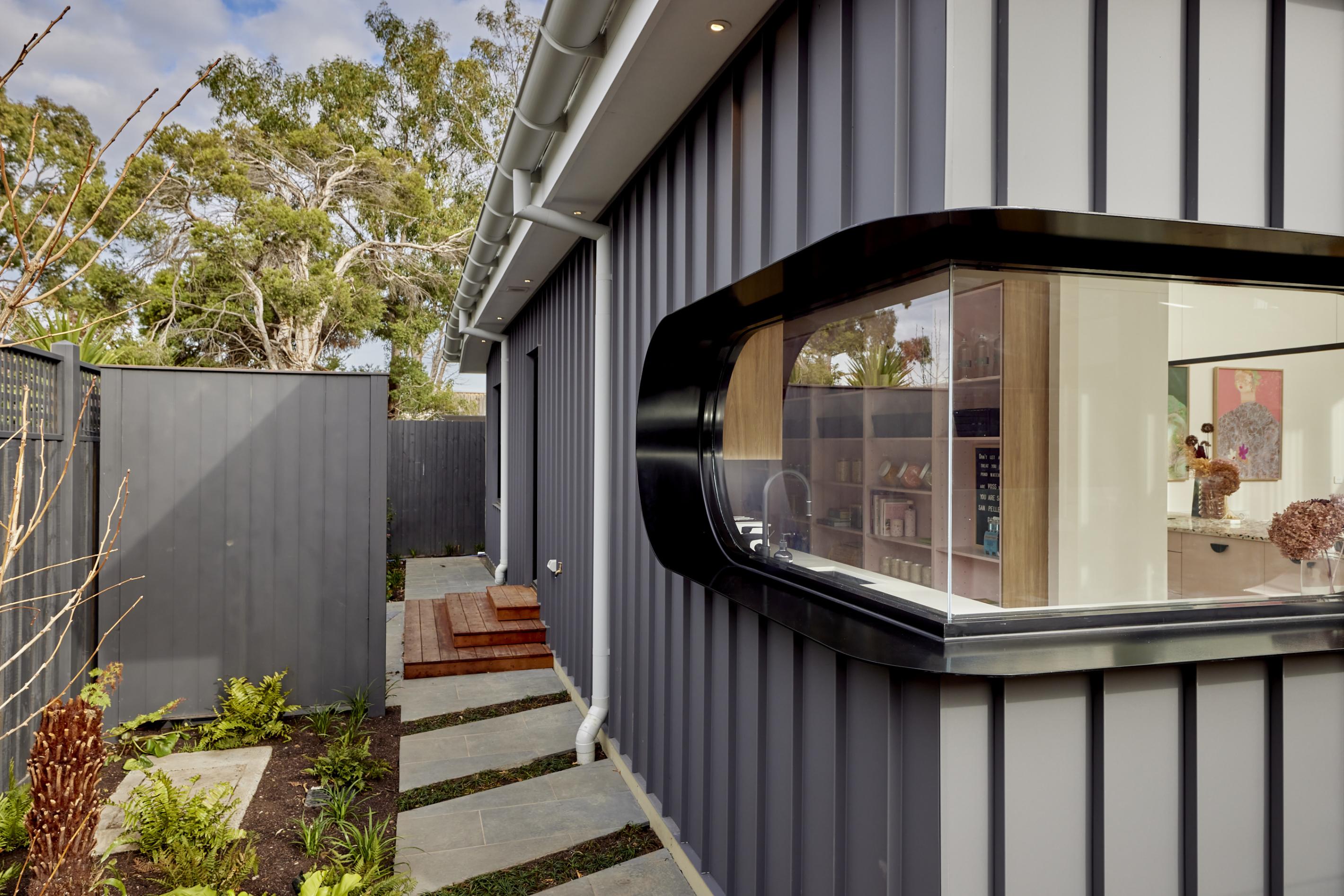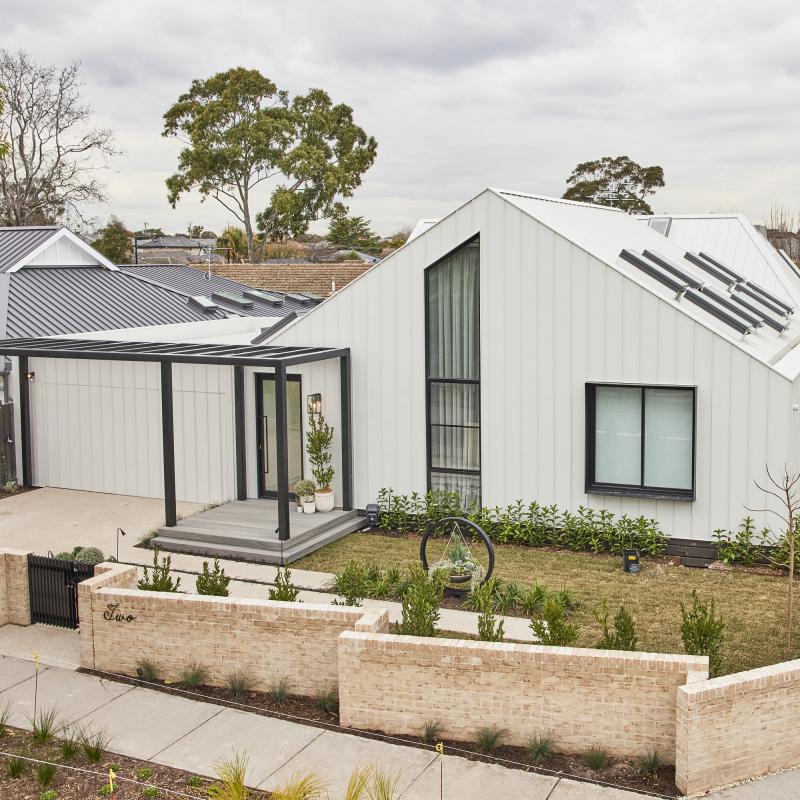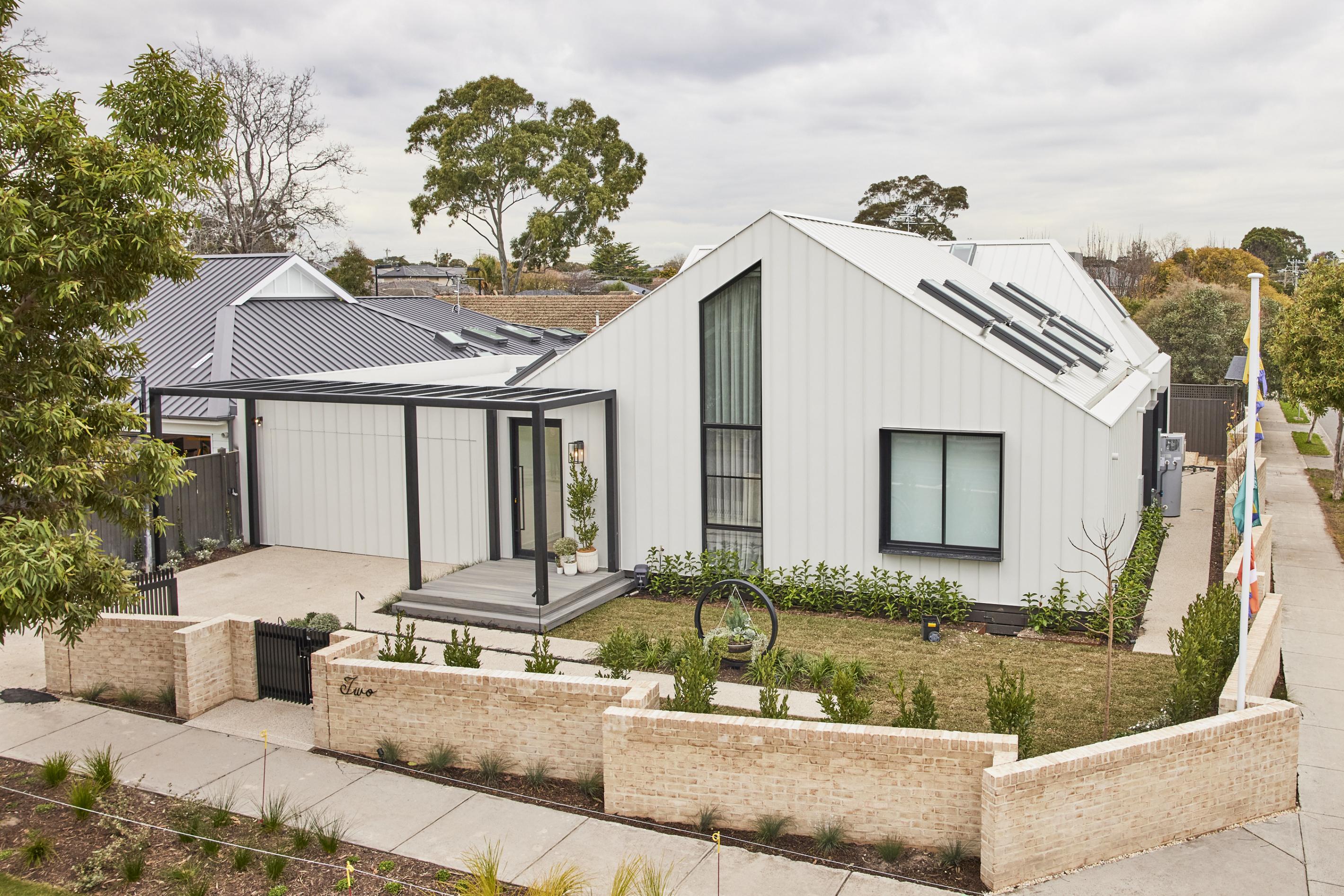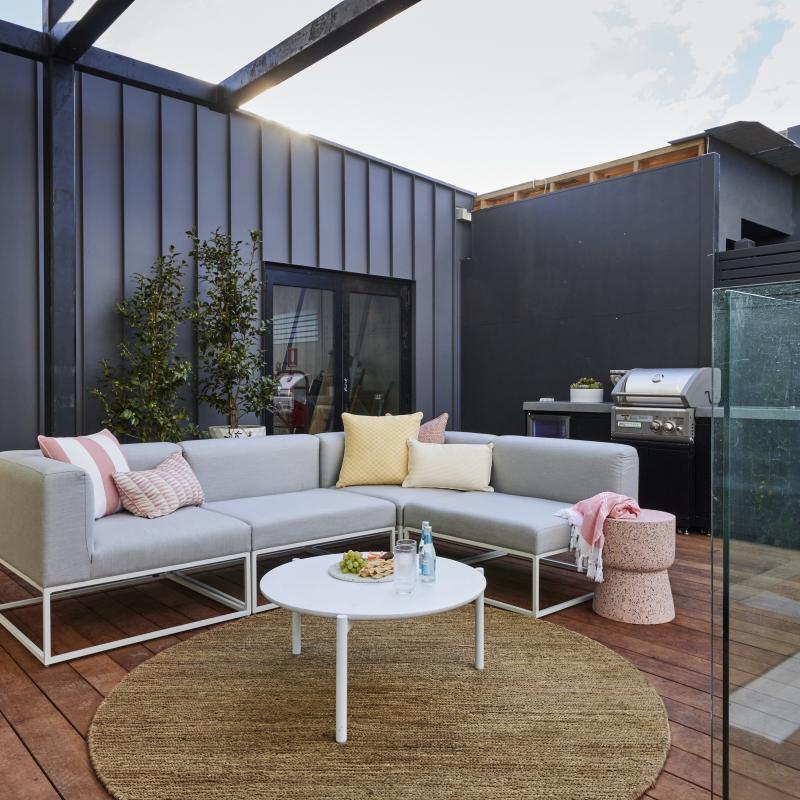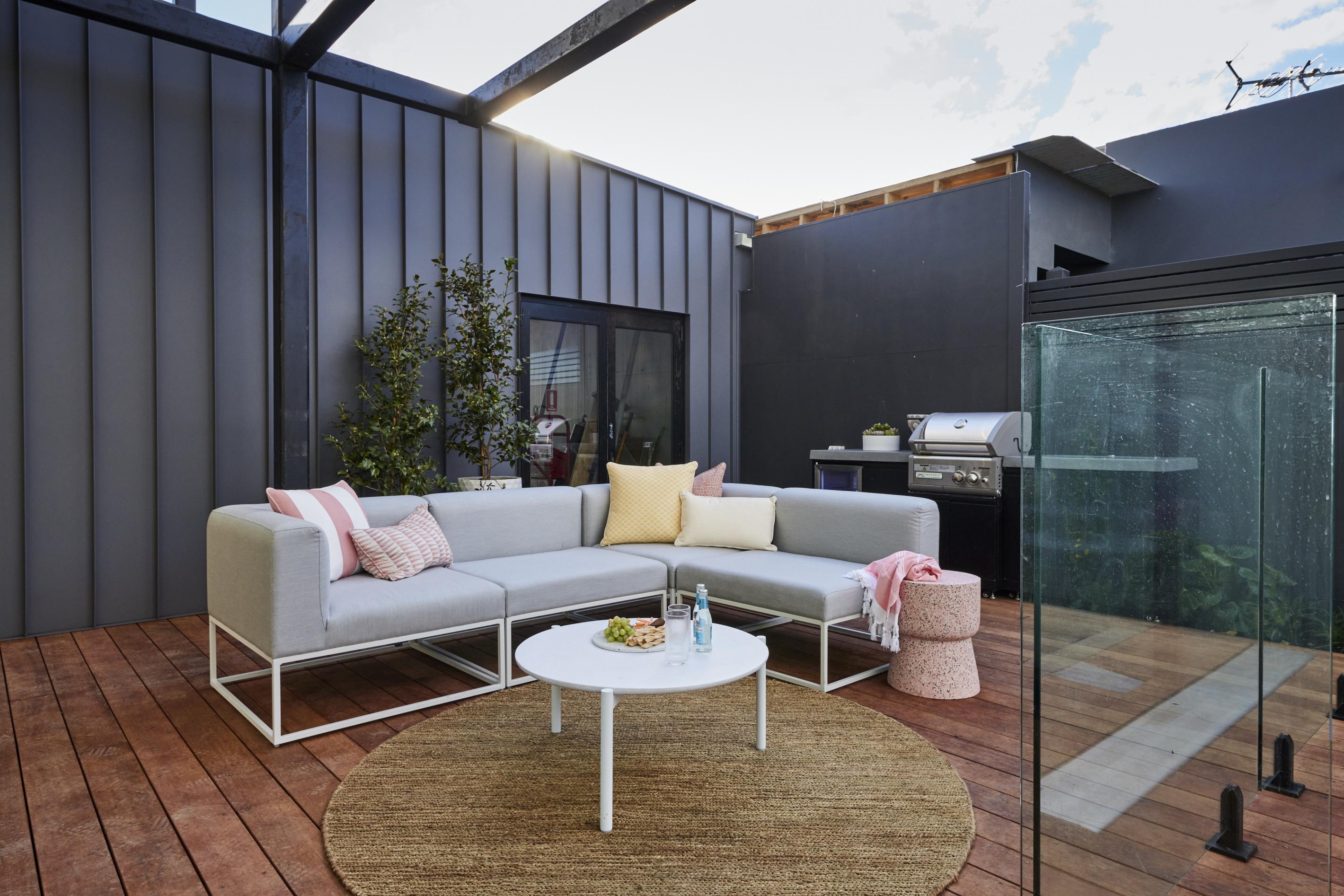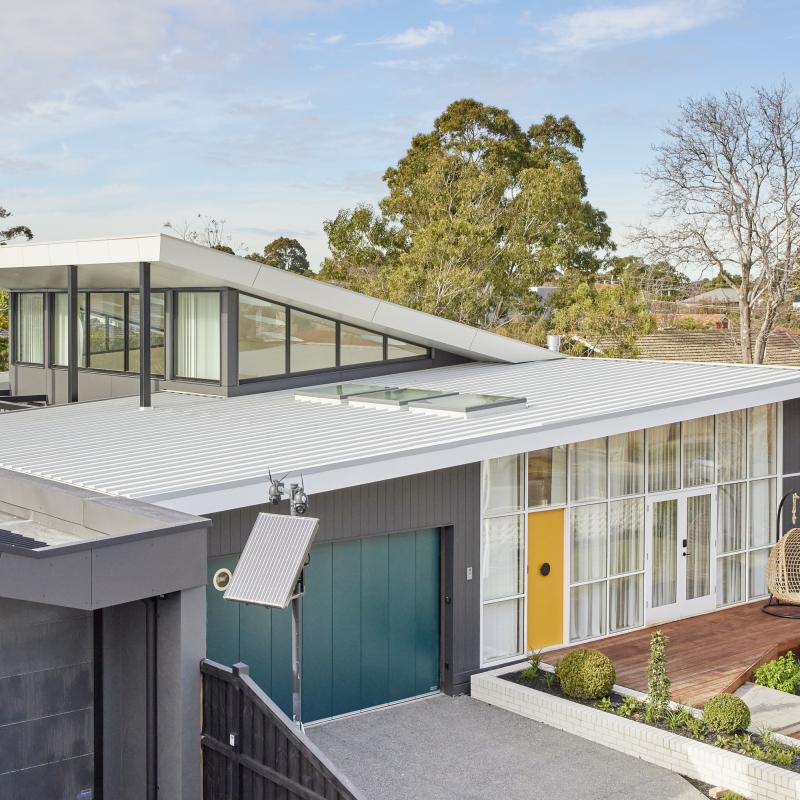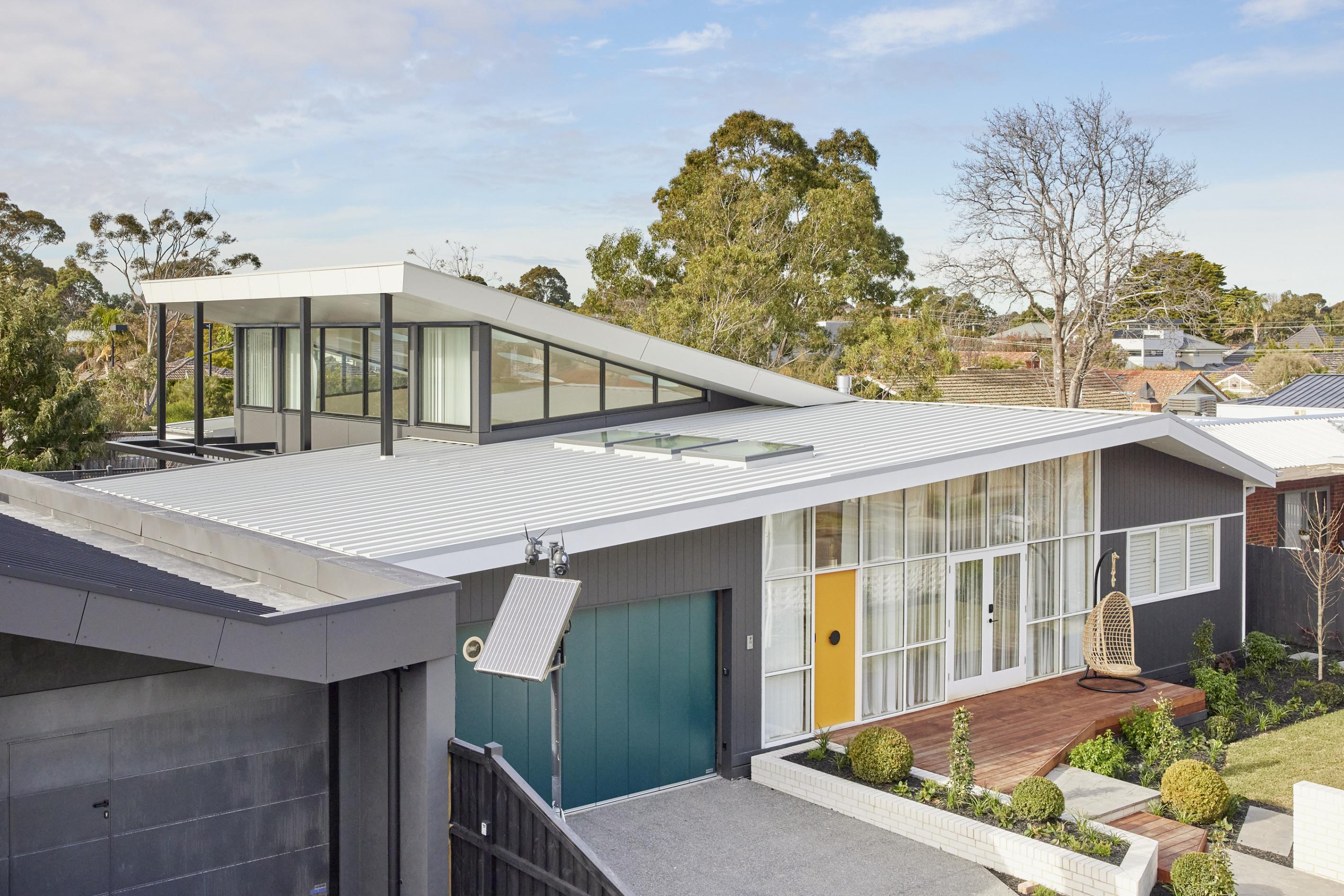 2019
What a year 2019 was! We were everywhere! We were "back on The Block" and we had TRUECORE® steel in all the new extensions of the Gatwick plus we were able to feature all 5 Matt colours for the first time. The highlights were those rooftop terraces and the entire back of the build was a showcase of the COLORBOND® steel Matt range!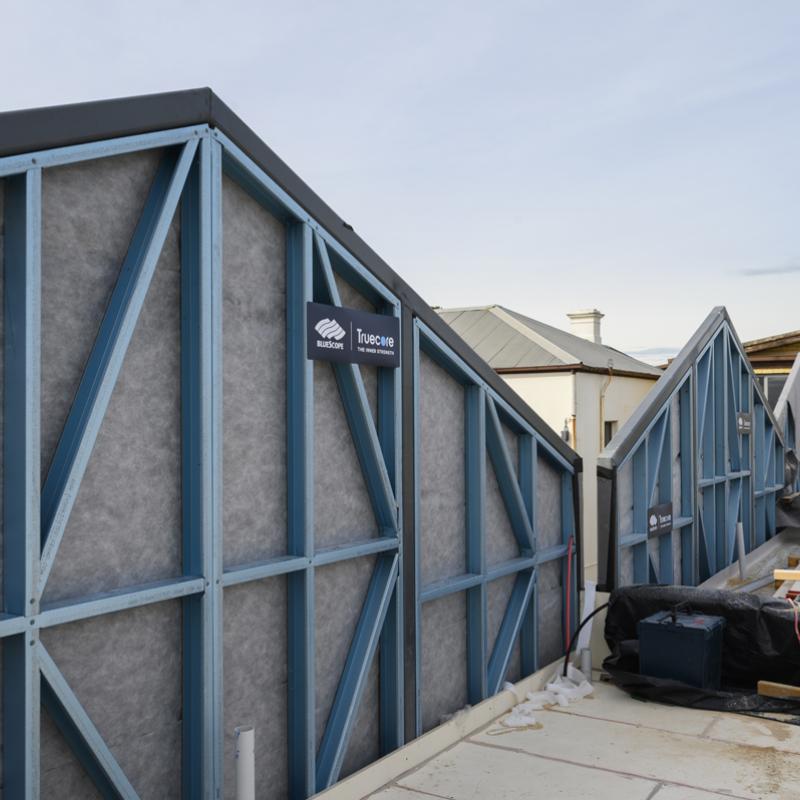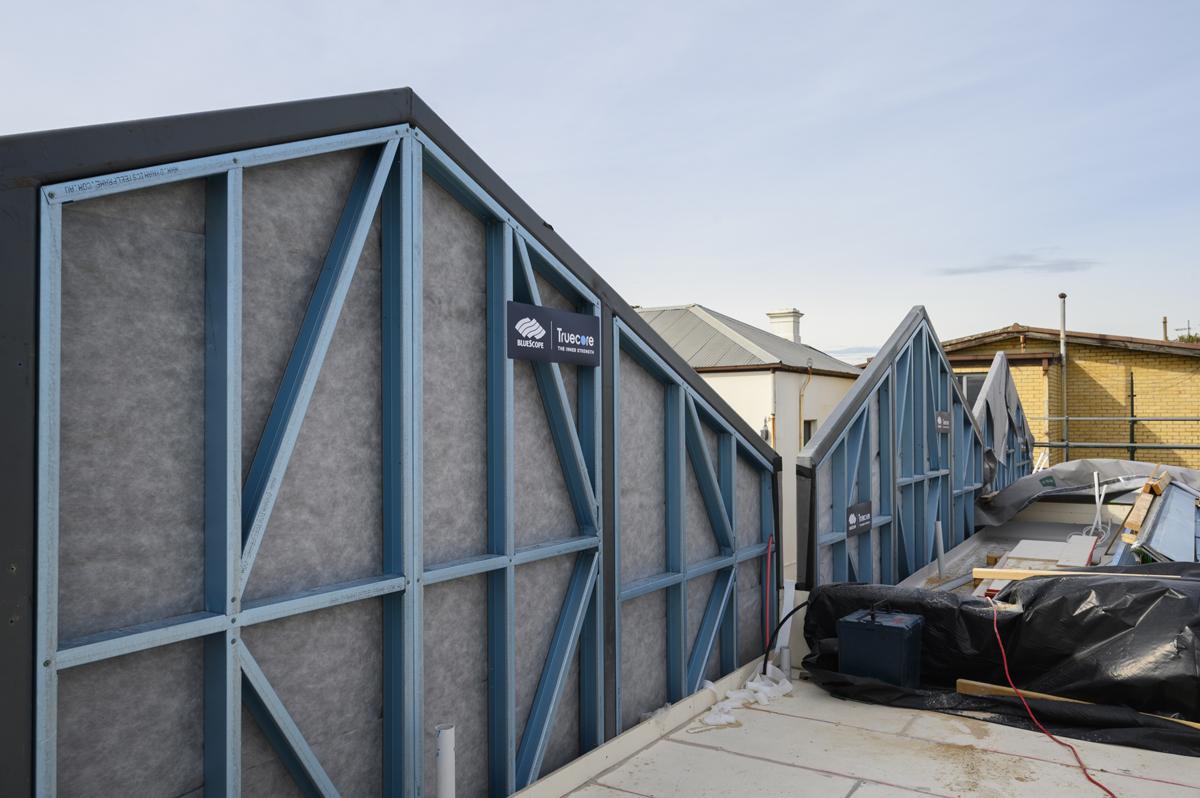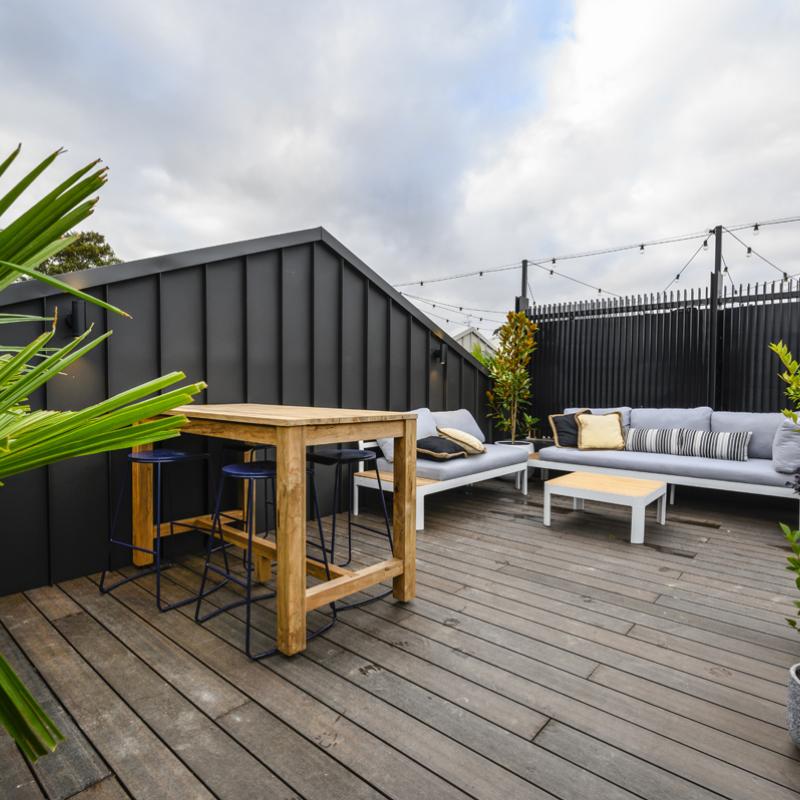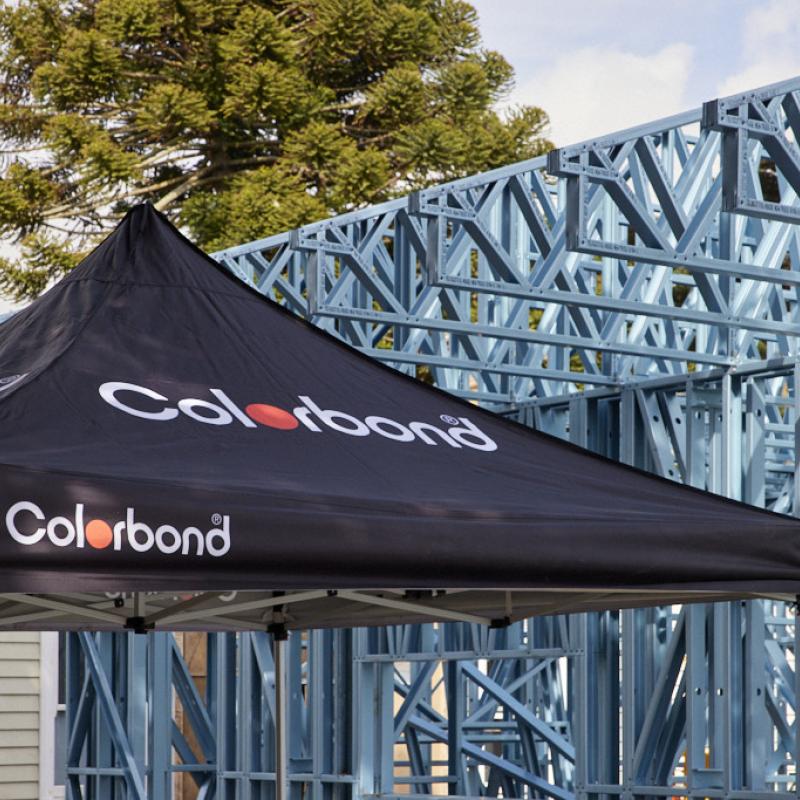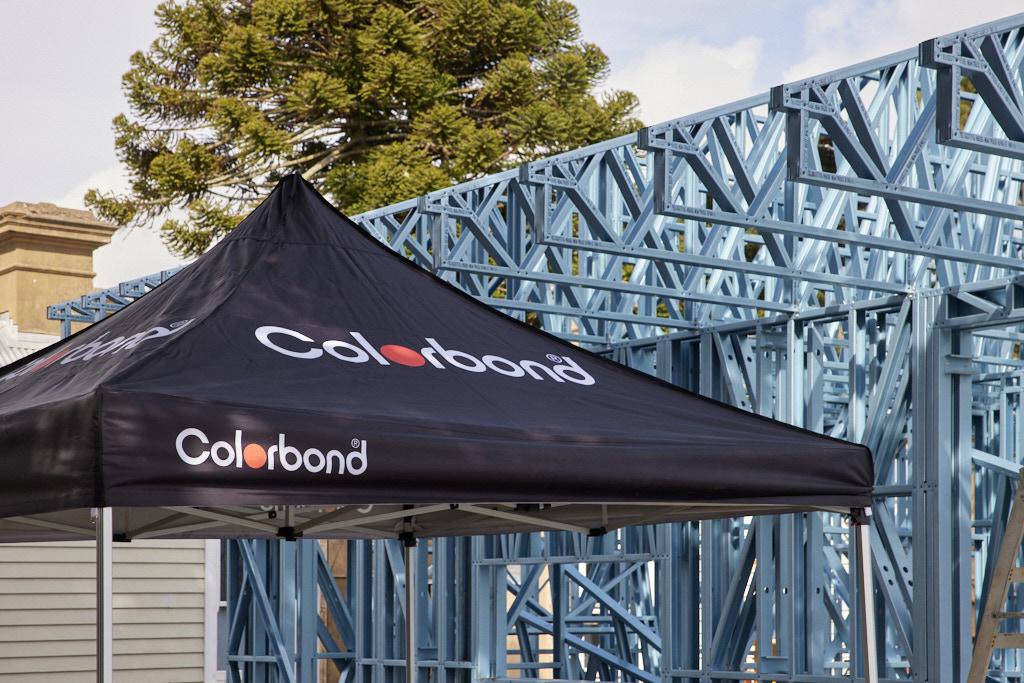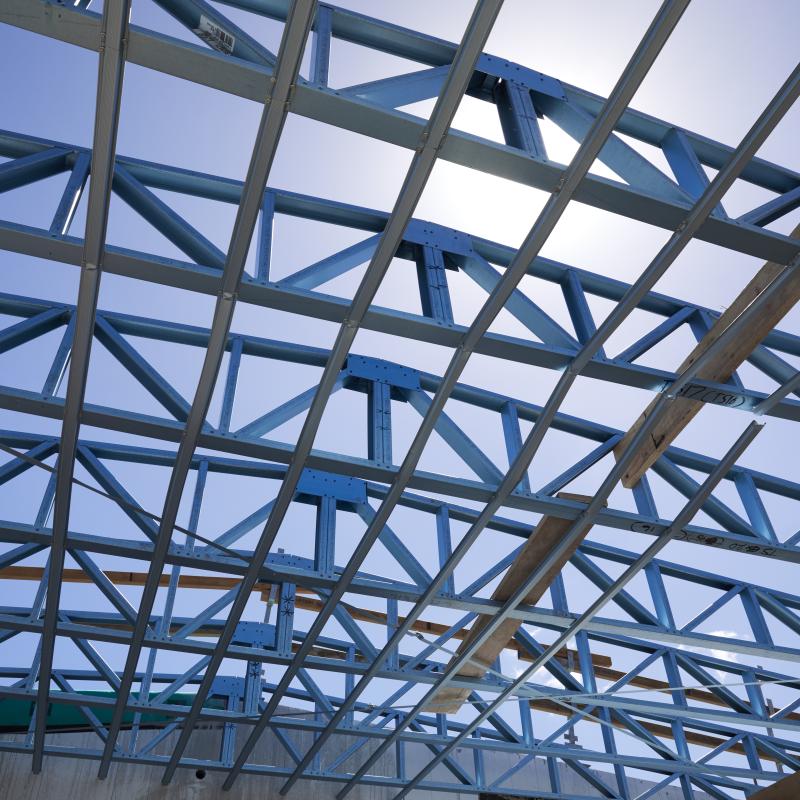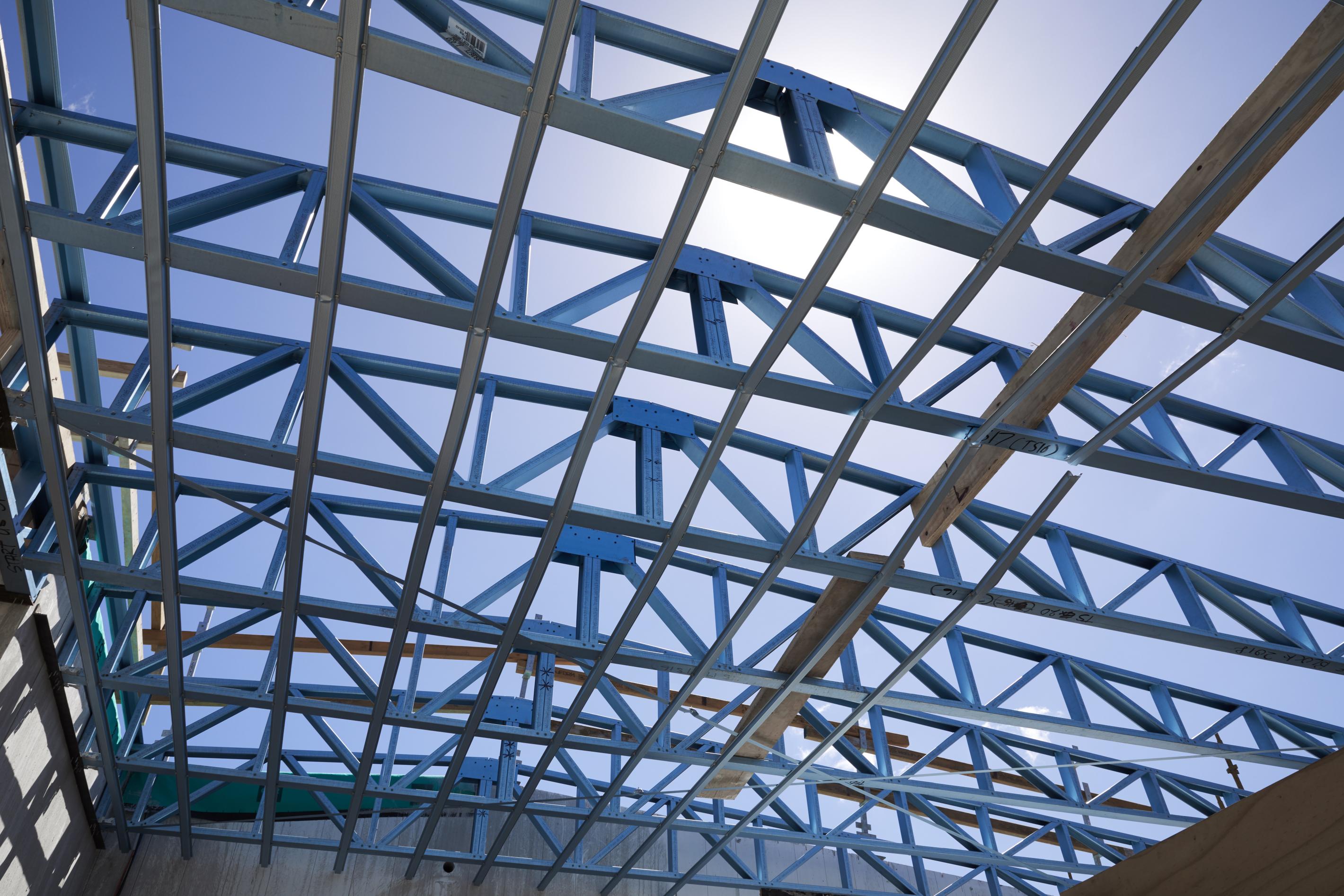 2018
In 2018, BlueScope introduced TRUECORE® steel to The Block with frames made from TRUECORE® steel being used to construct the top-story apartment for Carla + Bianca. The roof-top terrace was then clad in Monument® Matt, creating a sleek and modern apartment with stunning views of Melbourne City.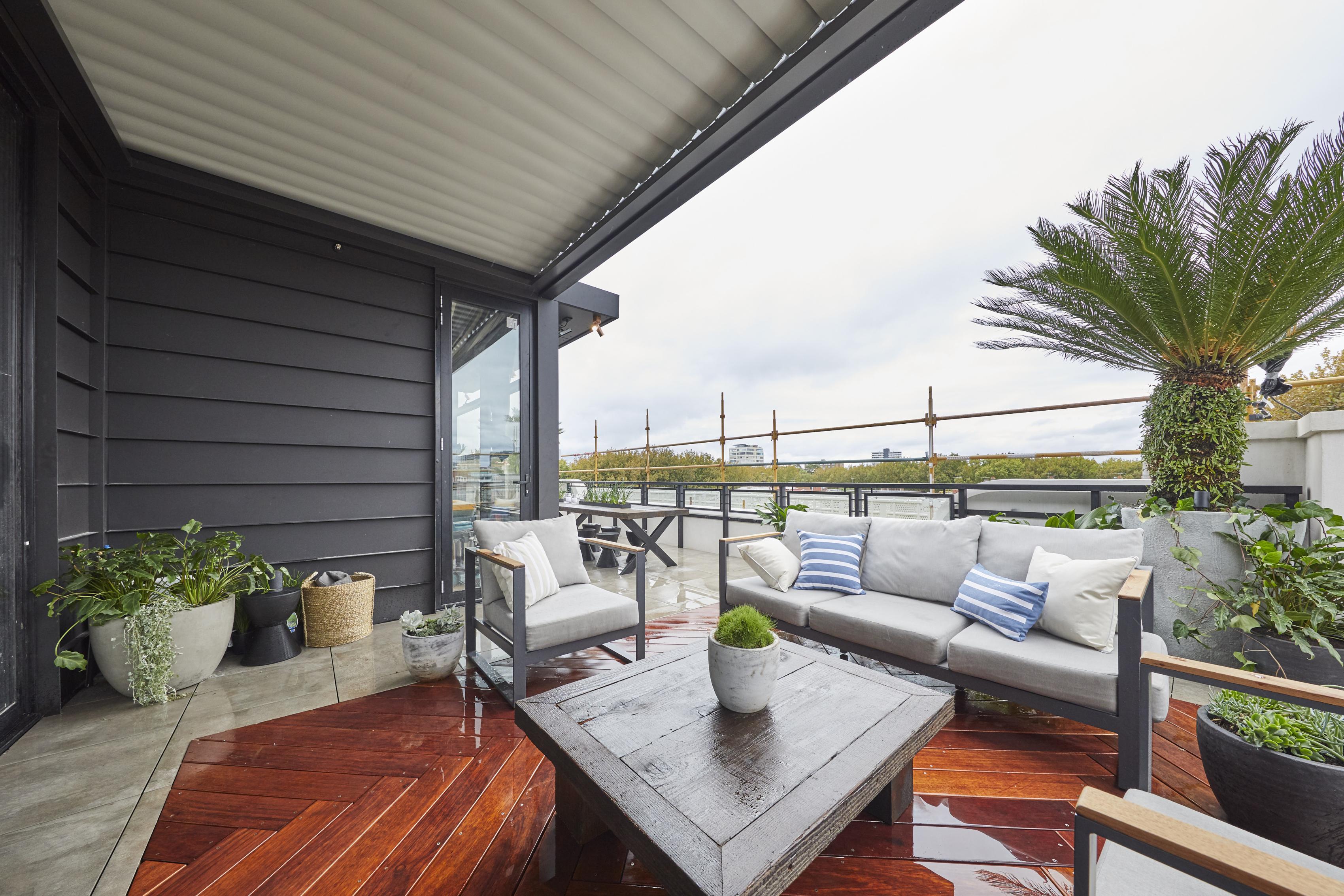 2017
The Block in 2017 was in Elsternwick, VIC and COLORBOND® steel was used across the whole line-up of houses. Elsternwick was the first time we met Ronnie + Georgia, who go on to become fan favourites!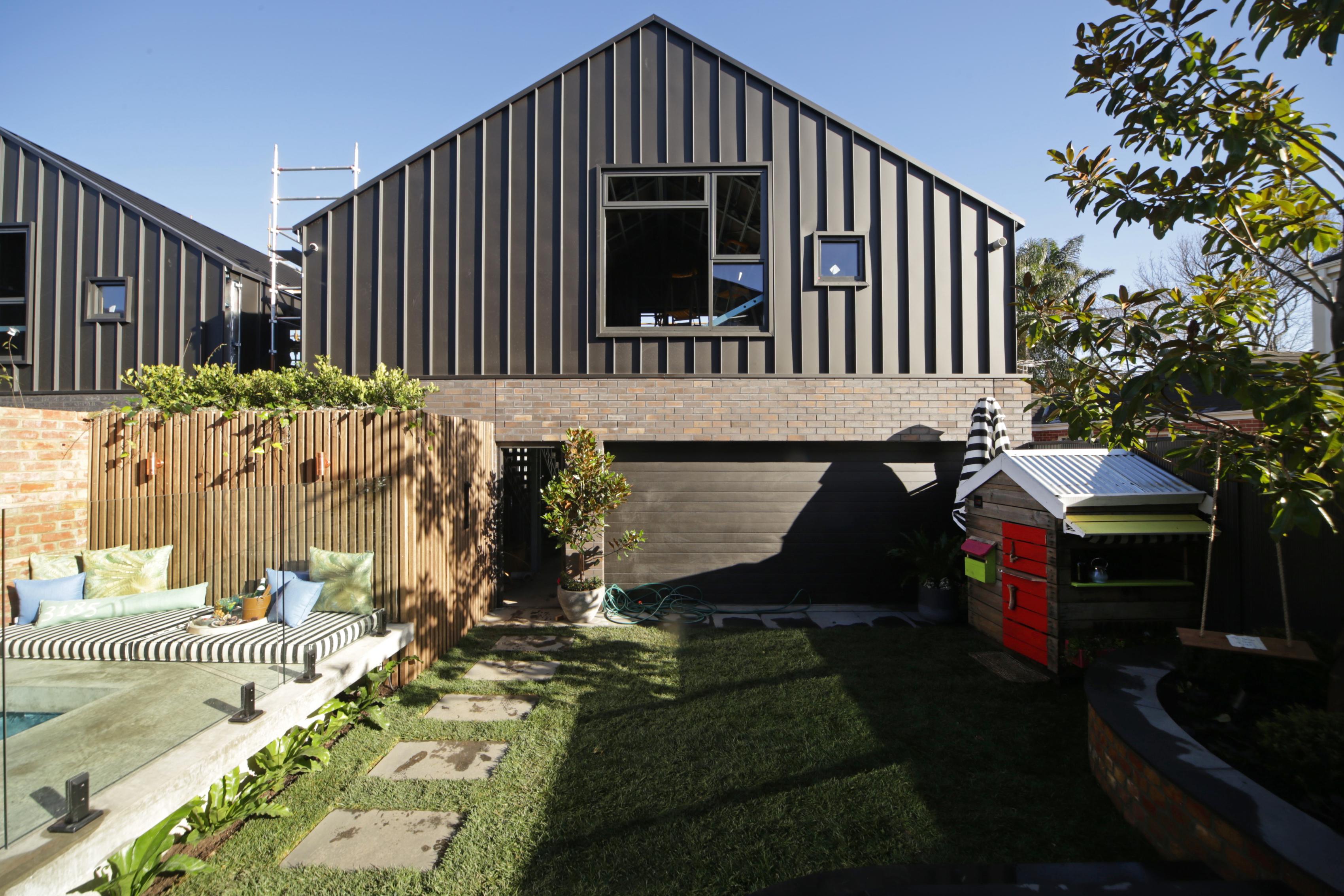 Discover more about The Block