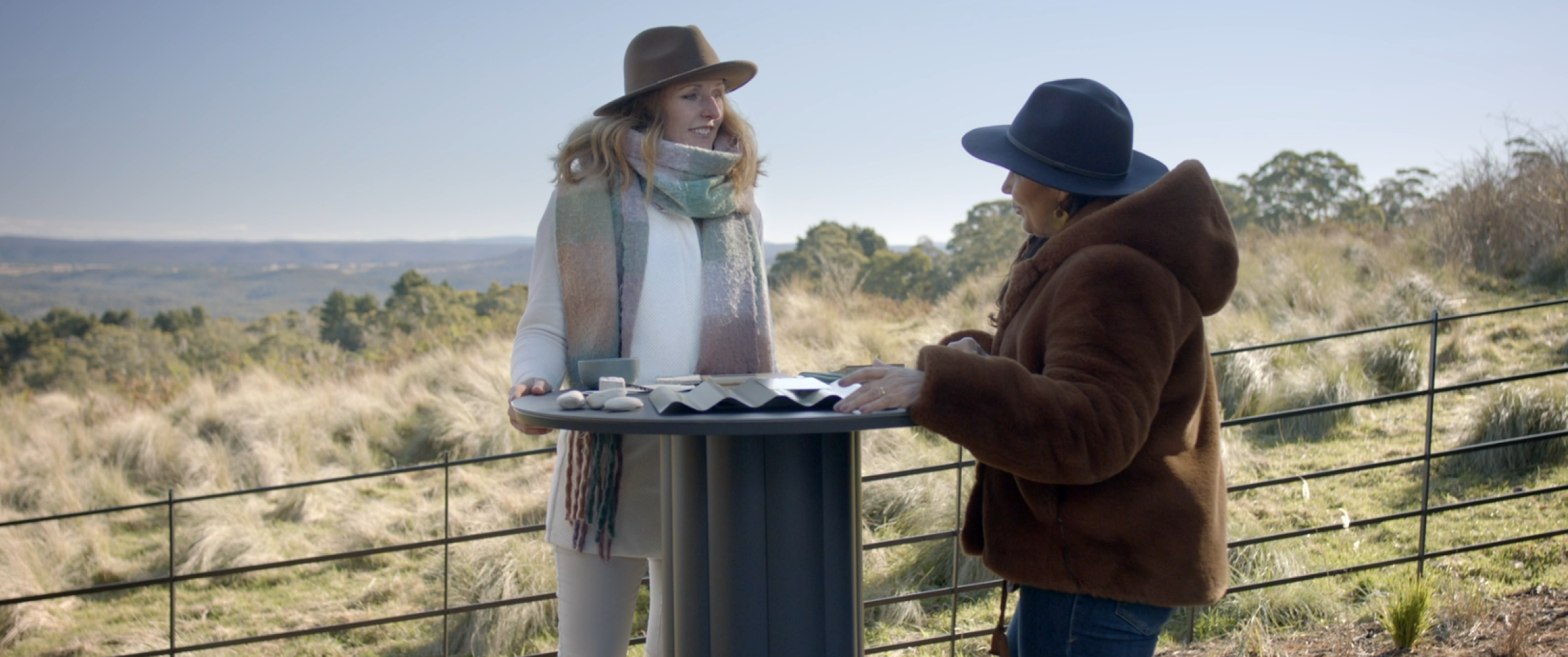 The Block 2022: The Green Revolution
Alison and Christine discuss the colours used on House 4
In this year's season of The Block set in rural Victoria, House 4 with its wraparound porch and curved bay windows was hugely popular with contestants from the start. That popularity is shared by its chosen exterior colours – a very on-trend green palette that beautifully echoes the surrounding vegetation.
The homestead roof in the COLORBOND® steel colour Pale Eucalypt® has long been popular, but suddenly its been rediscovered and revitalised. Combining it with modern designs like that of the pavilion, which has a COLORBOND® steel roof in the colour Woodland Grey®, really brings it into the present.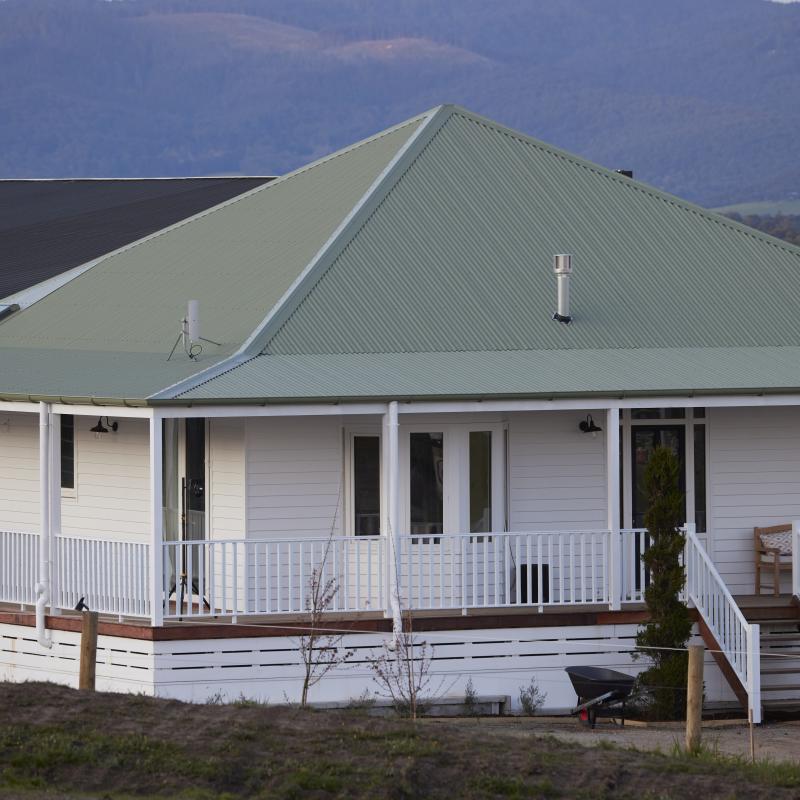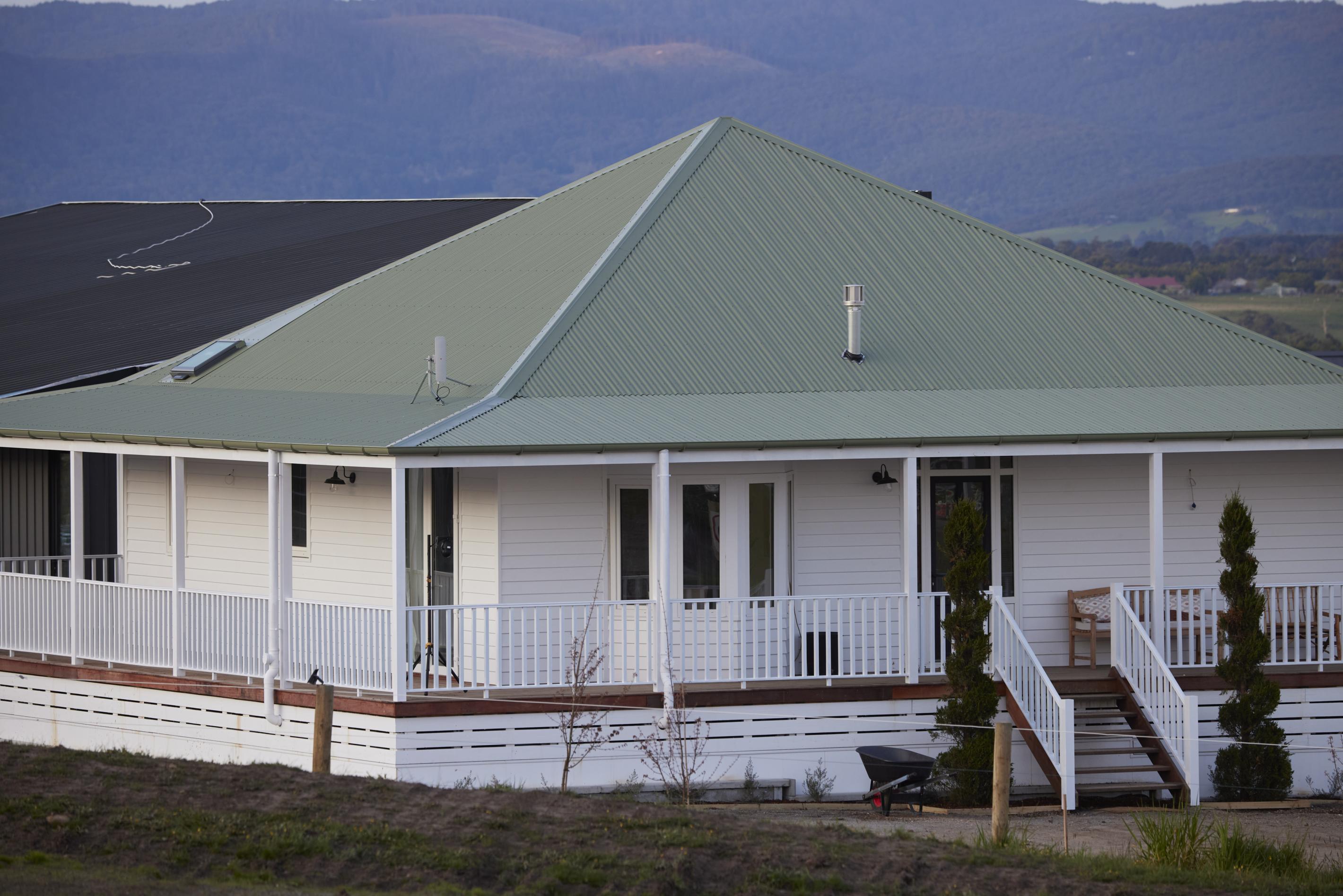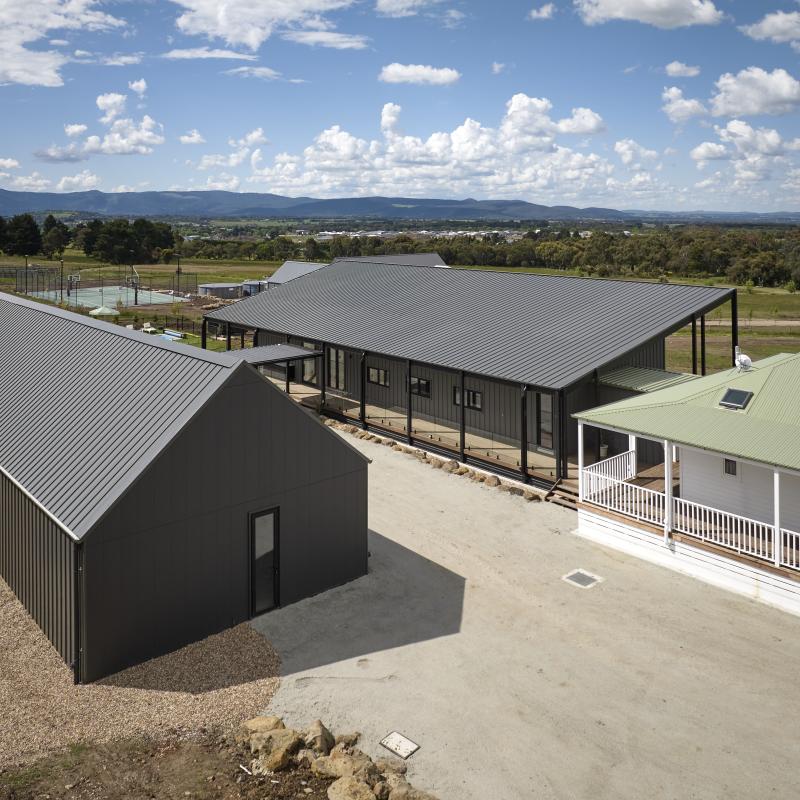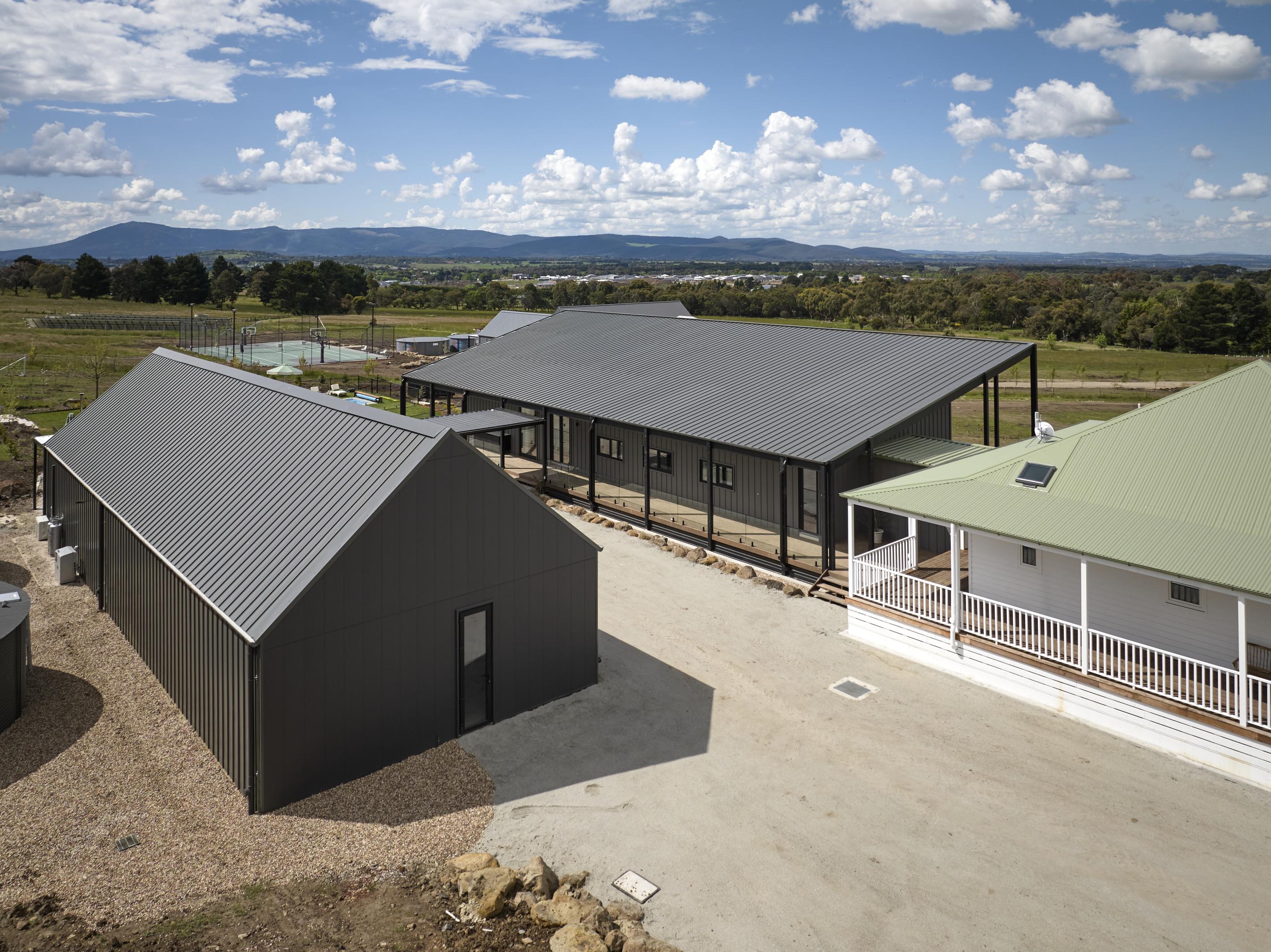 Old is New
COLORBOND® steel's Colour and Design consultant Christine McCoy is a fan: "Pale Eucalypt® is a well-loved colour and so is Woodland Grey® (and when you) look at the combo it becomes something new".
One of the other reasons greens have been rediscovered is the way they blend with natural elements both inside and outside the home. "We're seeing greens all the time... in interiors now with cabinetry, bench-tops." People are bringing in foliage and plants to create that natural feeling and "Pale Eucalypt® is such a great opportunity to create that continuation of the colour palette from the outside to the inside," Christine continues.
Clever Chameleon
In this rural location, set among the gum trees and surrounding bushland, the house blends effortlessly with the greens and greys of nature. However, it's important to remember that Woodland Grey® is a strong enough to be used on a modern build in any setting. It has a warm, dark tone and it takes on whatever it is surrounded by - it's COLORBOND® steel's chameleon colour.
Exploring Colour
Christine feels like the opportunities with these colours are endless: "Just think about building on that colour as well. As soon as we start to use coloured front doors, or even if we use green's like Pale Eucalypt® as a paint colour, it's going to always match with any earthy colours in your surround environment." Once you bring in that colour from the exterior, you can use natural textures and colours to create interesting and inviting spaces in your home. The exploration and confidence of colour gives us a totally different conversation now".
With 22 core colours, and six colours also available in a premium Matt finish, you can enjoy the process of discovering the perfect colour scheme for your dream home.
Select your desired colour charts, brochures and swatches and we will send them to you free of charge. Colour charts and brochures can also be downloaded.
Discover more about The Block