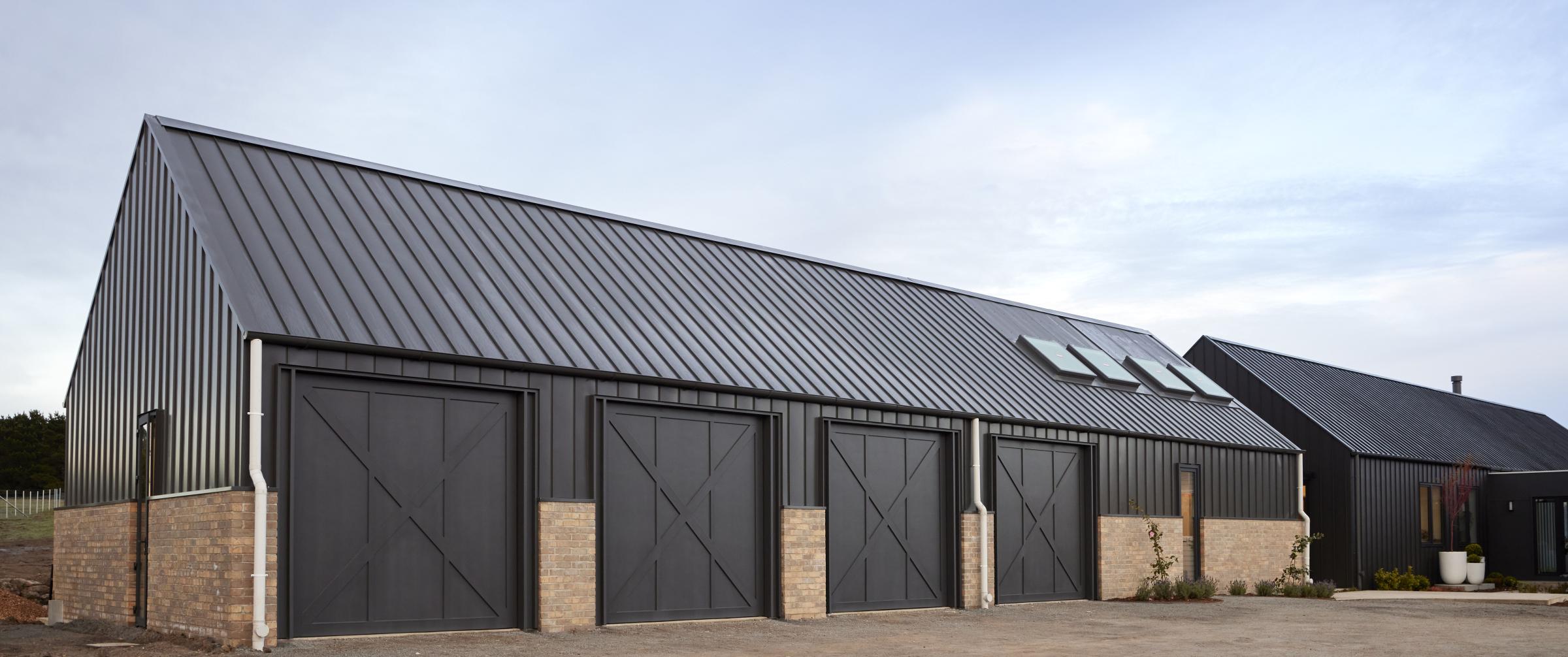 The Block 2022: Making a dramatic statement with colour
Alison and Christine discuss the colours used on House 1
---
With this year's season of The Block being set on acreages in rural Victoria, how the exterior colour schemes work with the surrounding environment is obviously important. House 1 is a great example of the versatility of the colours of COLORBOND® steel, with a dynamic and urban design creating a memorable impact in this natural setting.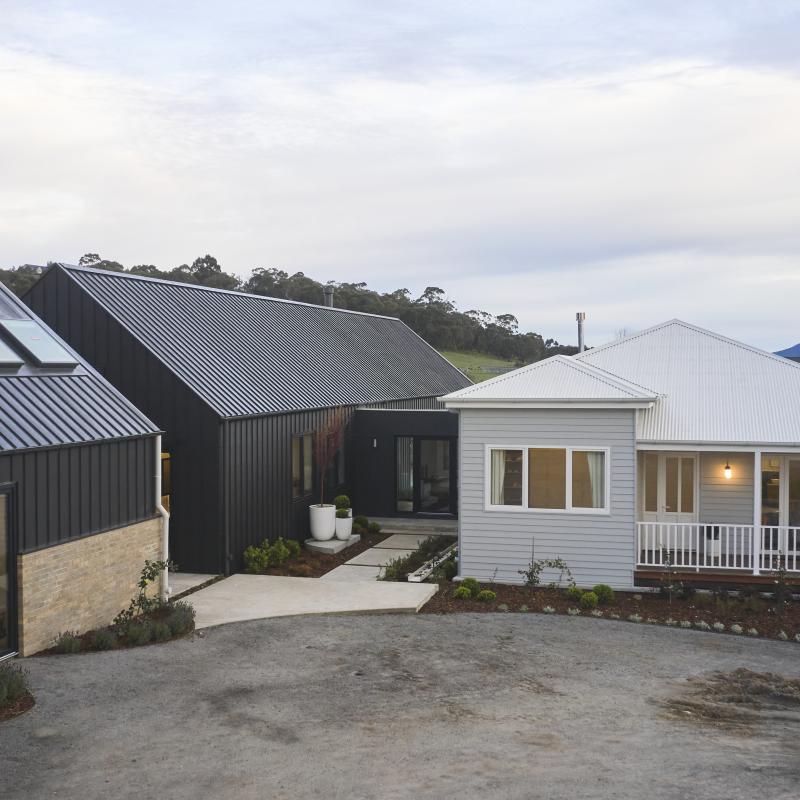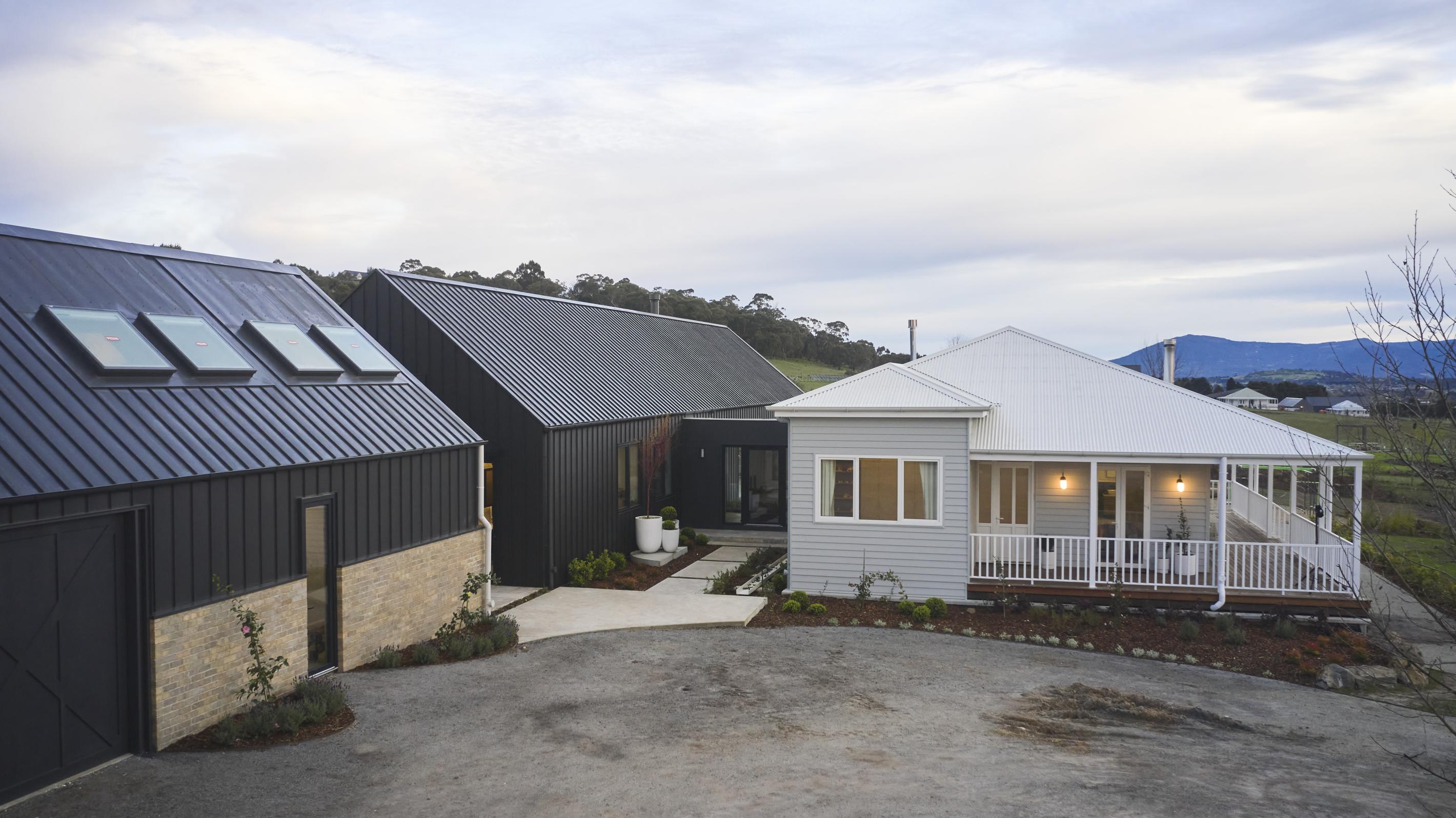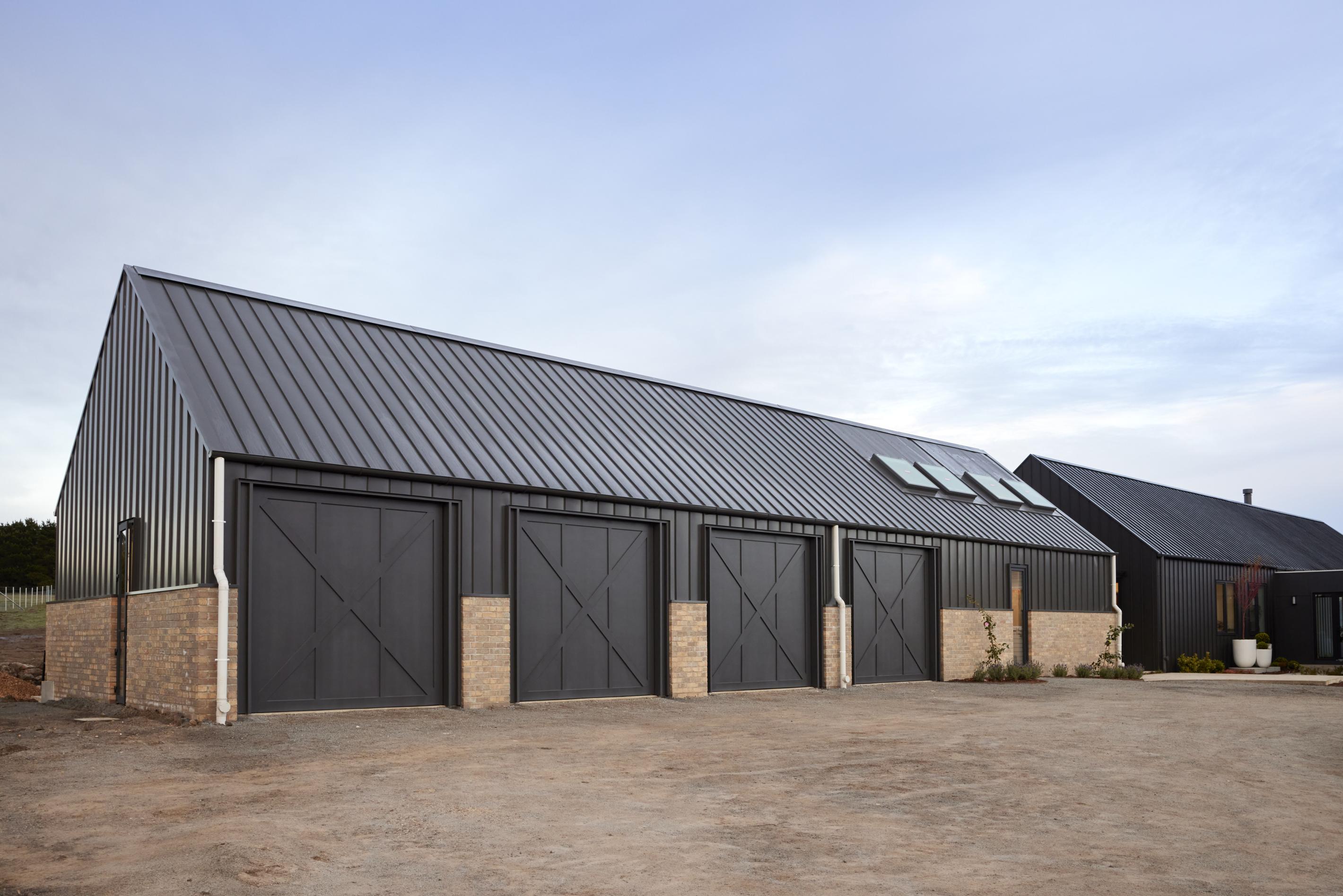 Monochromatic style
Colour and Design consultants Alison Fenton and Christine McCoy are big fans of the striking combinations that House 1 embraces. "It's a really strong start to the beginning of that journey through The Block estate. It's monochromatic. It's classic, it's bold. It's a really striking scene as you first come off that road" says Ali.
Calm Elegance
The homestead roof features COLORBOND® steel in the elegant and timeless Surfmist® colour, adding a calm elegance to the homestead structure. Putting it on a predominantly pale building in the foreground creates a dramatic contrast with the pavilion in the background and its roof and walls in Monument® Matt. The darker colour scheme on the back buildings actually help anchor the entire structure into the surroundings. The strong, monochromatic colour scheme is more commonly used in an urban environment, but it's a timeless combination that works equally well here.
Linear Profiles
Shape and texture are also important, with the use of Matt finishes on the pavilion and homestead, and the repetition of line from the standing seam style wall profile flowing into the COLORBOND® steel roof. Ali thinks it's a fantastic combination: "You've got this beautiful, soft, textural surface, and then you also have the addition of the linear qualities of both profiles. So I mean, it's a layered effect that they've created there". Overall, the exterior colours and textures bring an upmarket feel to this tranquil urban setting – one that can be successfully achieved in any number of other locations.
With 22 core colours, and six colours also available in a premium Matt finish, you can enjoy the process of discovering the perfect colour scheme for your dream home.
Select your desired colour charts, brochures and swatches and we will send them to you free of charge. Colour charts and brochures can also be downloaded.
Discover more about The Block