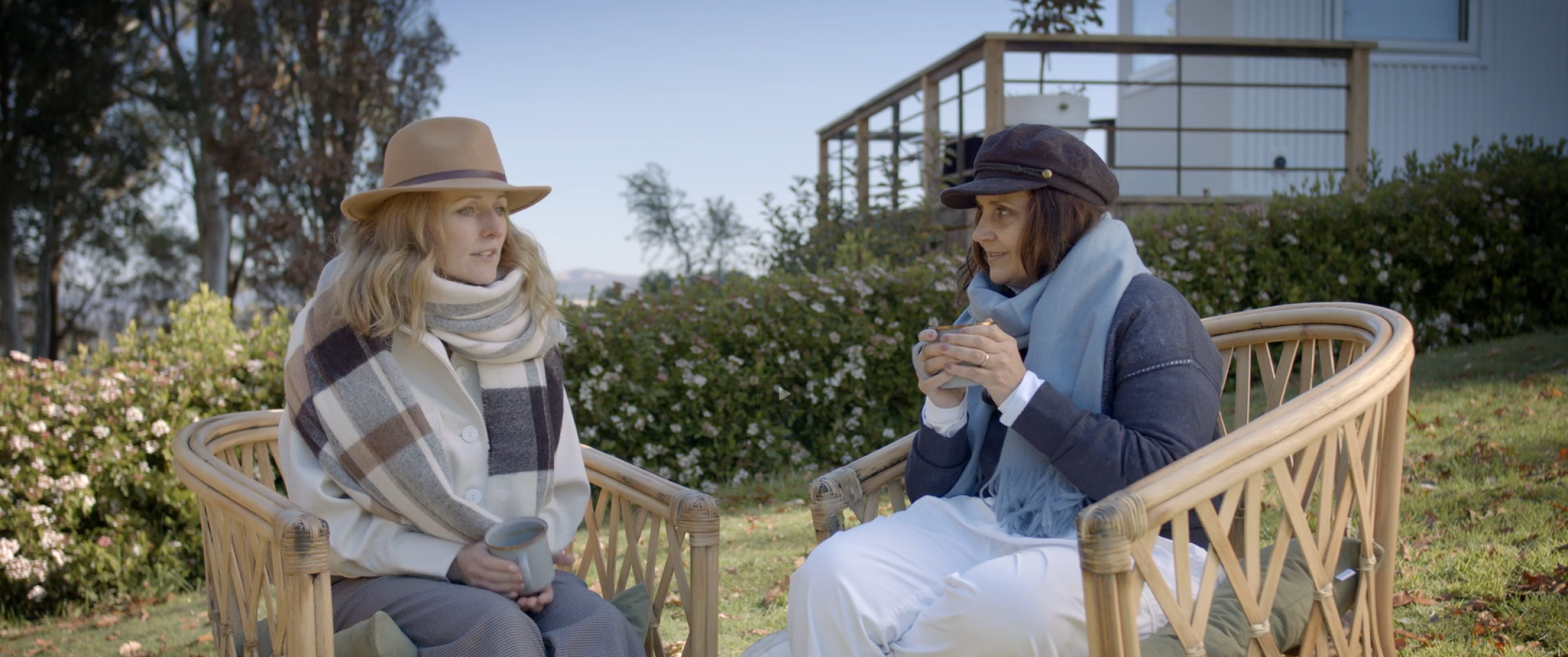 The Block 2022: Simplified and serene
Alison and Christine discuss the simplified colour palette used on House 5
---
House 5 in this season of The Block features a traditional Queenslander as its homestead with incredible views of the Macedon Ranges. The exterior COLORBOND® steel colours are simple and serene - they have been chosen to help nestle this building into the valley surrounding it. On top of the homestead is a COLORBOND® steel roof in Shale Grey™, with the pavilion and back buildings all having COLORBOND® steel in Basalt® across both walls and roofs.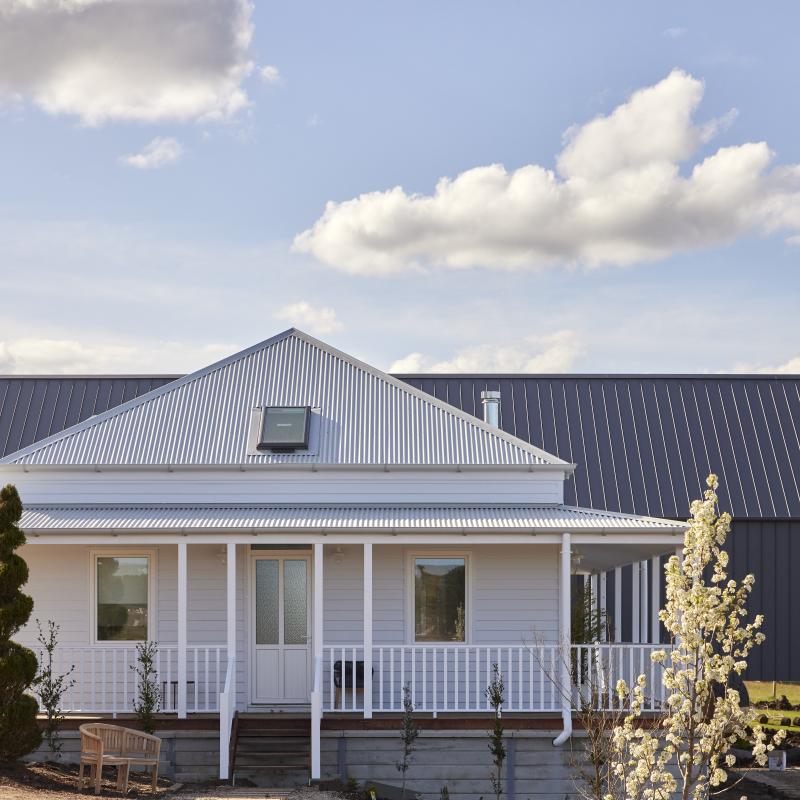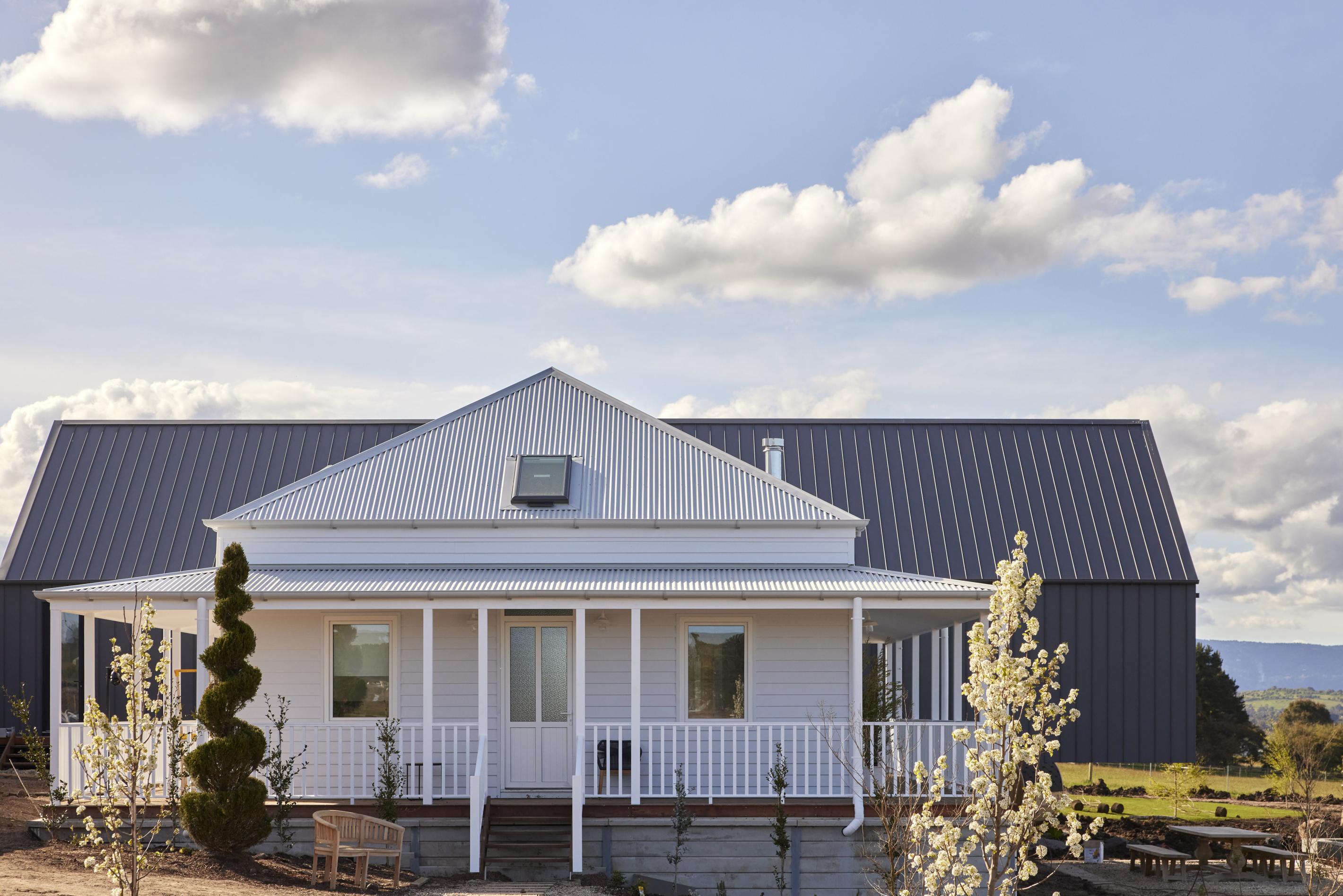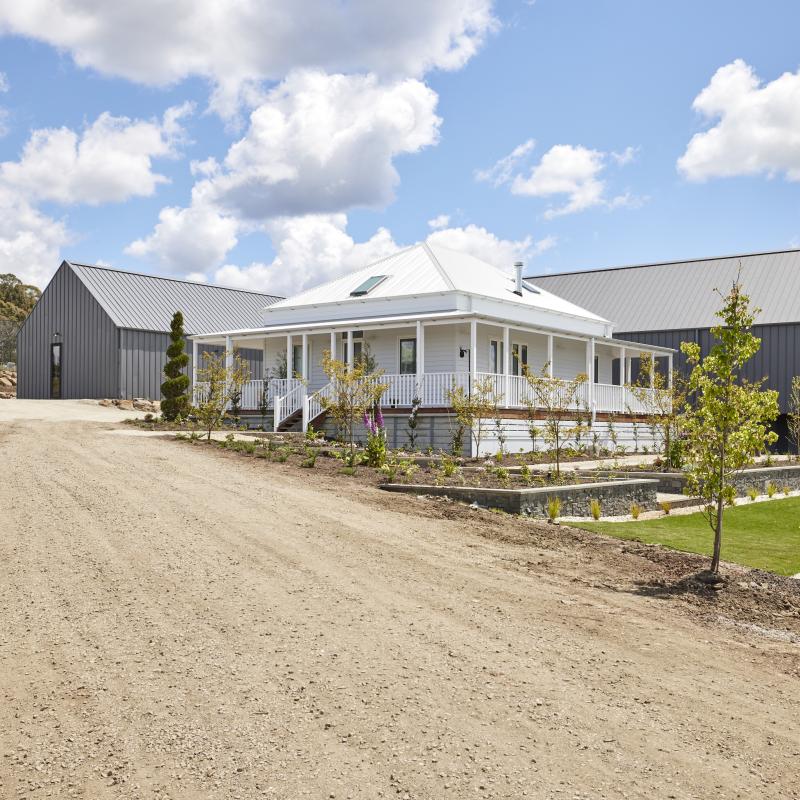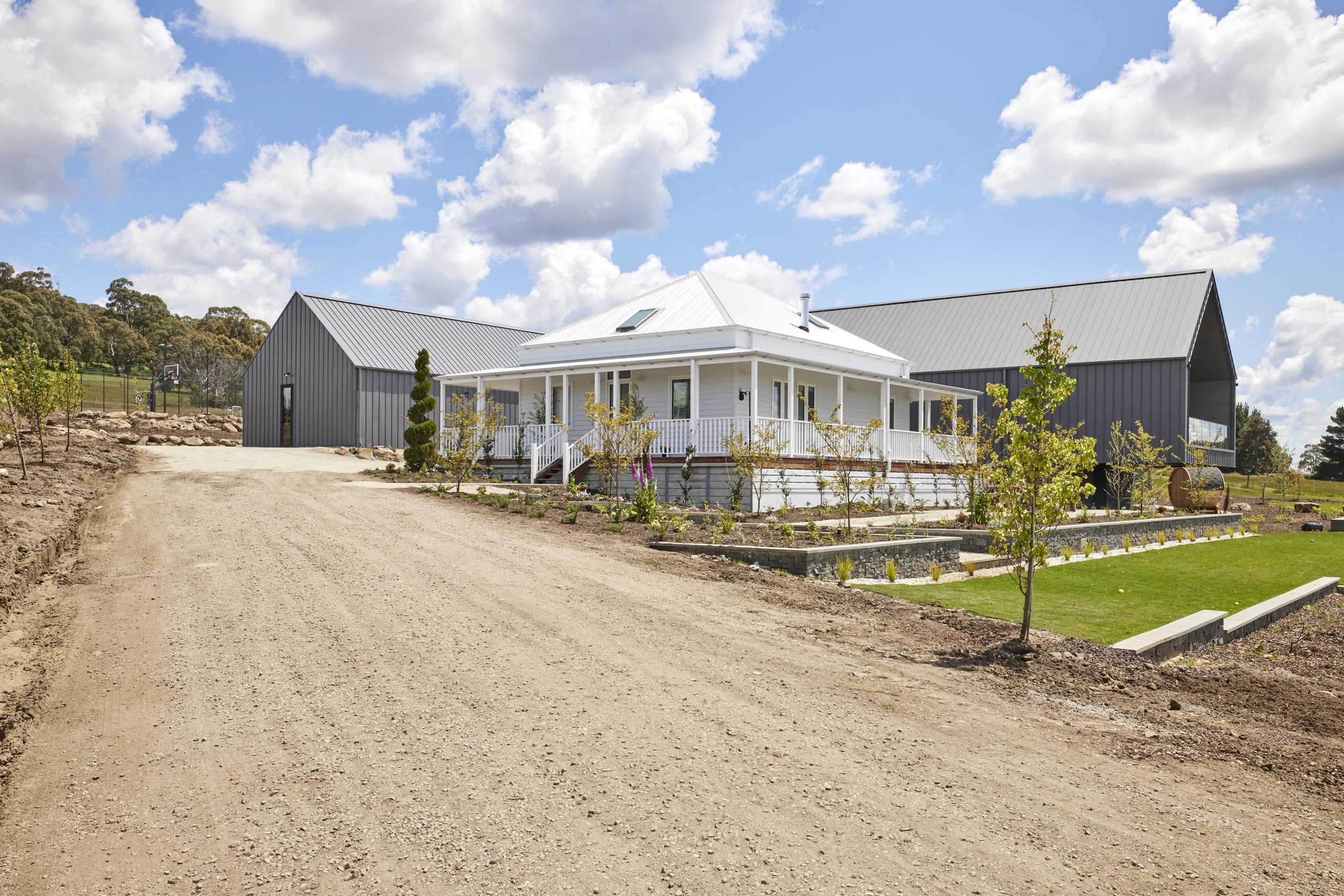 Nestled in the landscape
Colour and Design consultant, Christine McCoy likes how these colours combine: "It's really interesting because we've got two colours working together and they sink beautifully into the landscape...because they're at the end of the valley and the Basalt® is surrounding the Shale Grey™ so it seems to have picked up and echoed the landscape".
Picture frame
The darker colours behind unite the back buildings, cleverly forming what's almost a picture-frame as you come up the driveway. Together, the combination of the classic finish in the COLORBOND® steel colours Basalt® and Shale Grey™, create a striking and urban colour scheme in this scenic setting, with the Basalt® Matt in particular grounding the structure in the landscape.
Take it anywhere
However, as Christine points out, Basalt® in a Classic or Matt finish - can be used anywhere! It's a quality that's transferable to other locations too; it could be in a coastal environment, it can do it in an urban environment, Basalt® has the ability to work anywhere, and that's why it's so popular across the country.
With 22 core colours, and six colours also available in a premium Matt finish, you can enjoy the process of discovering the perfect colour scheme for your dream home.
Select your desired colour charts, brochures and swatches and we will send them to you free of charge. Colour charts and brochures can also be downloaded.
Discover more about The Block