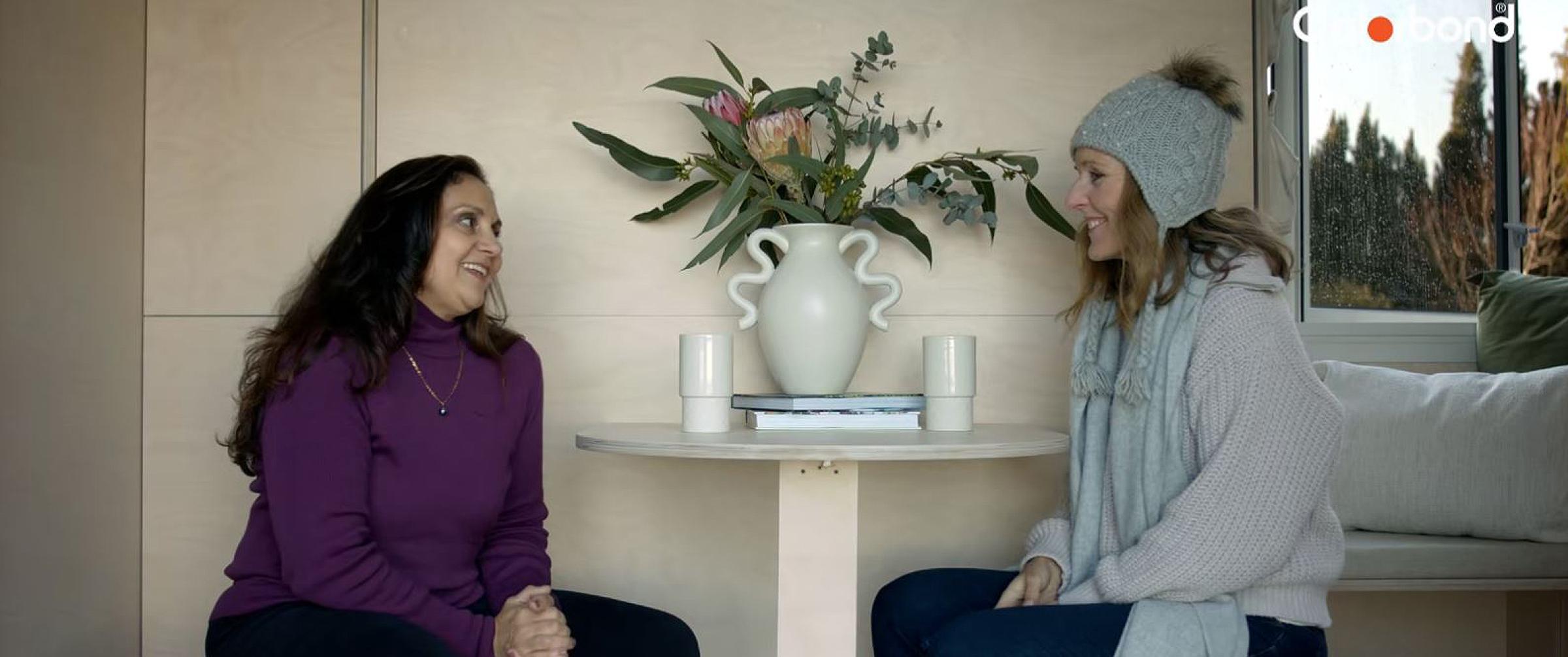 The Block 2022: Contemporary, nature inspired palette
Christine and Alison chat about the earthy tones on House 2
---
Like the other exciting properties on this year's "tree change" version of The Block set in regional Victoria, House 2 uses exterior colours strongly influenced by its natural surroundings. The colour palette of House 2 is a contemporary, nature-inspired one, with the homestead COLORBOND® steel roof in Dune® Matt giving it an understated elegance, beautifully complemented by the adjoining pavilion topped by COLORBOND® steel in the colour Wallaby®.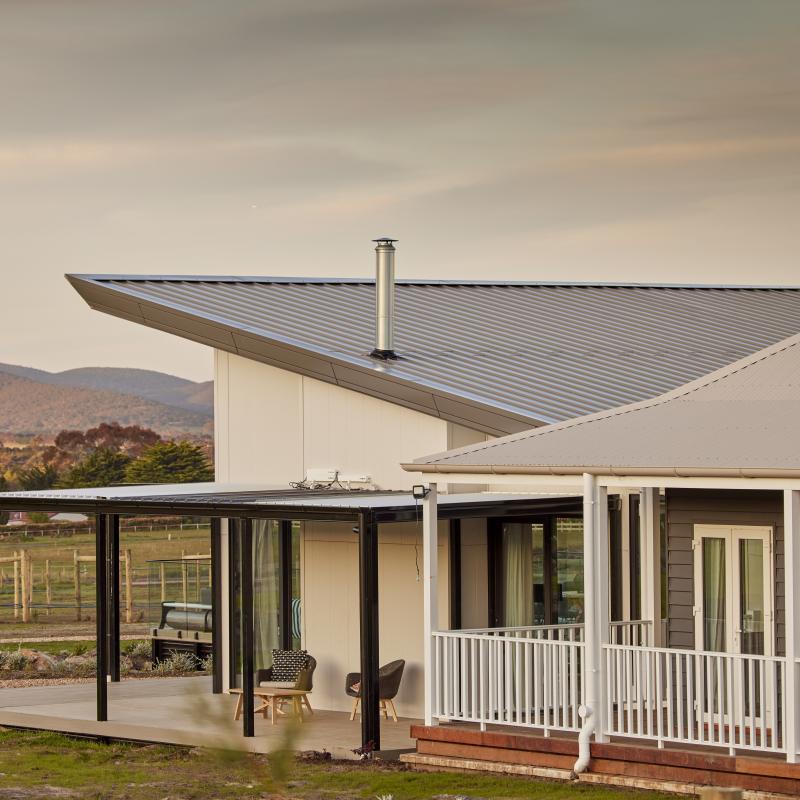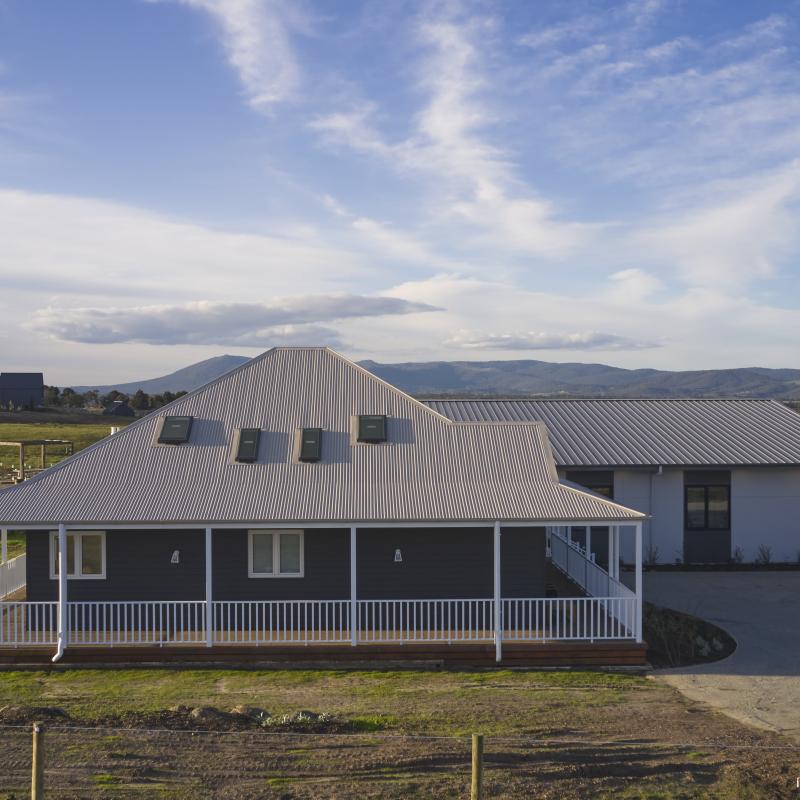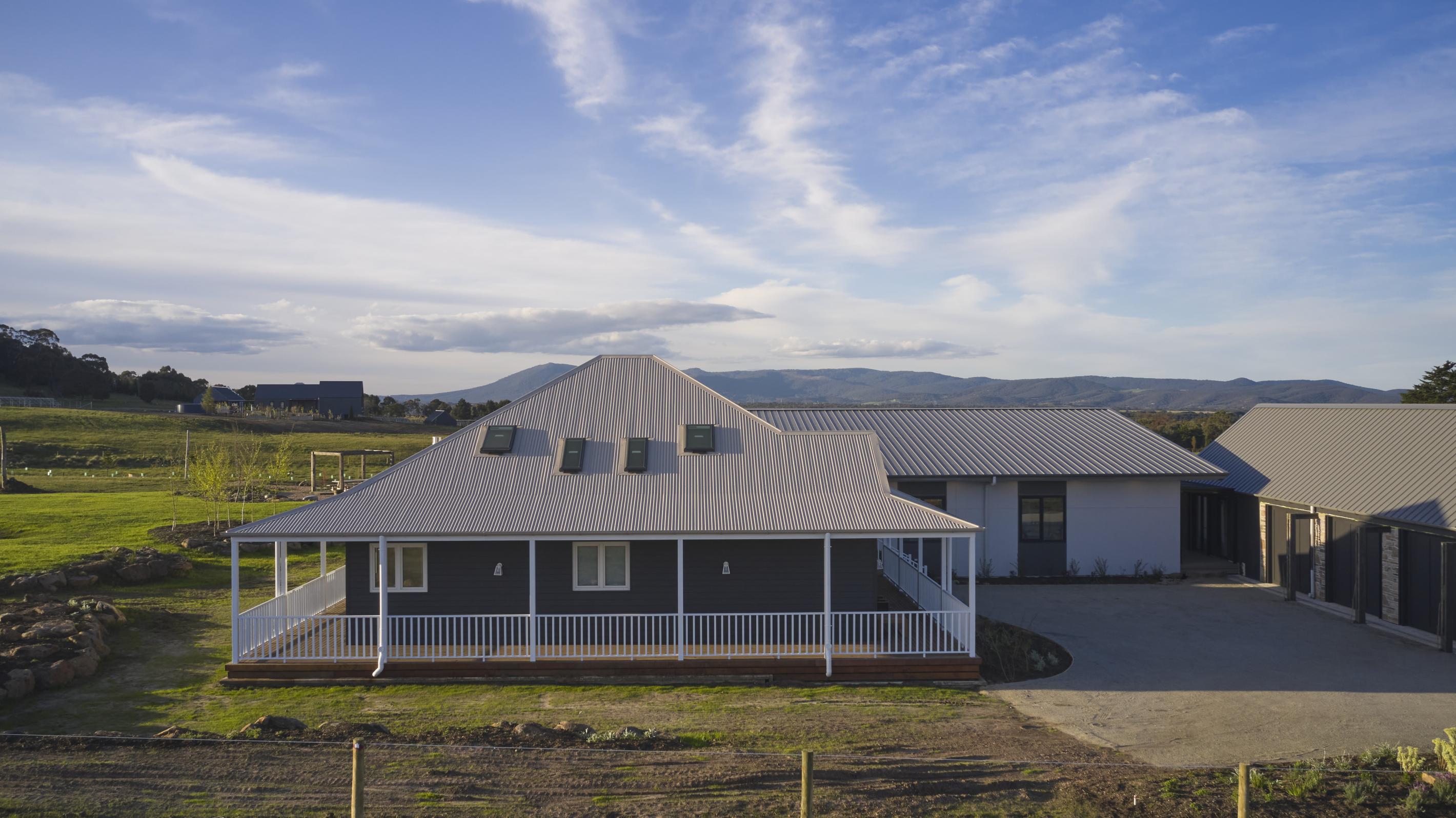 Echoing the landscape
Both colours echo the earthy tones and softly coloured tree trunks of the surrounding landscape. COLORBOND® Colour and Design professional Alison Fenton likes it a lot: "Wallaby® is an ideal choice for anywhere where nature has a really strong presence. It's a warm mid tone and it links directly to... the quality of tree trunks, of soil, of sunburnt country. Really, it's an Australian colour and it's an ideal choice for house number two".
Old meets new
Blending the old building at the front with the new pavilion behind is achieved both through colour and texture. Nestled together, the warm, welcoming tones of this colour palette really works in this house. Ali feels the combination of COLORBOND® steel's classic and Matt finish: "It's really nice to see the contrast in between the Matt textural finish of the roof for the homestead and then the classic finish pf the pavilion. I think it allows the Matt surface texture to play the subtle hero. And it's a really nice, softly textured finish, and the colour Wallaby®, creates that additional layer of warmth".
Versatile combination
It's important to remember that although we're seeing this combination happening in a bushland setting, the result does show the versatility of these mid tone colours. They really do translate into both urban and rural designs, seamlessly blending together in all sorts of settings.
With 22 core colours, and six colours also available in a premium Matt finish, you can enjoy the process of discovering the perfect colour scheme for your dream home.
Select your desired colour charts, brochures and swatches and we will send them to you free of charge. Colour charts and brochures can also be downloaded.
Discover more about The Block