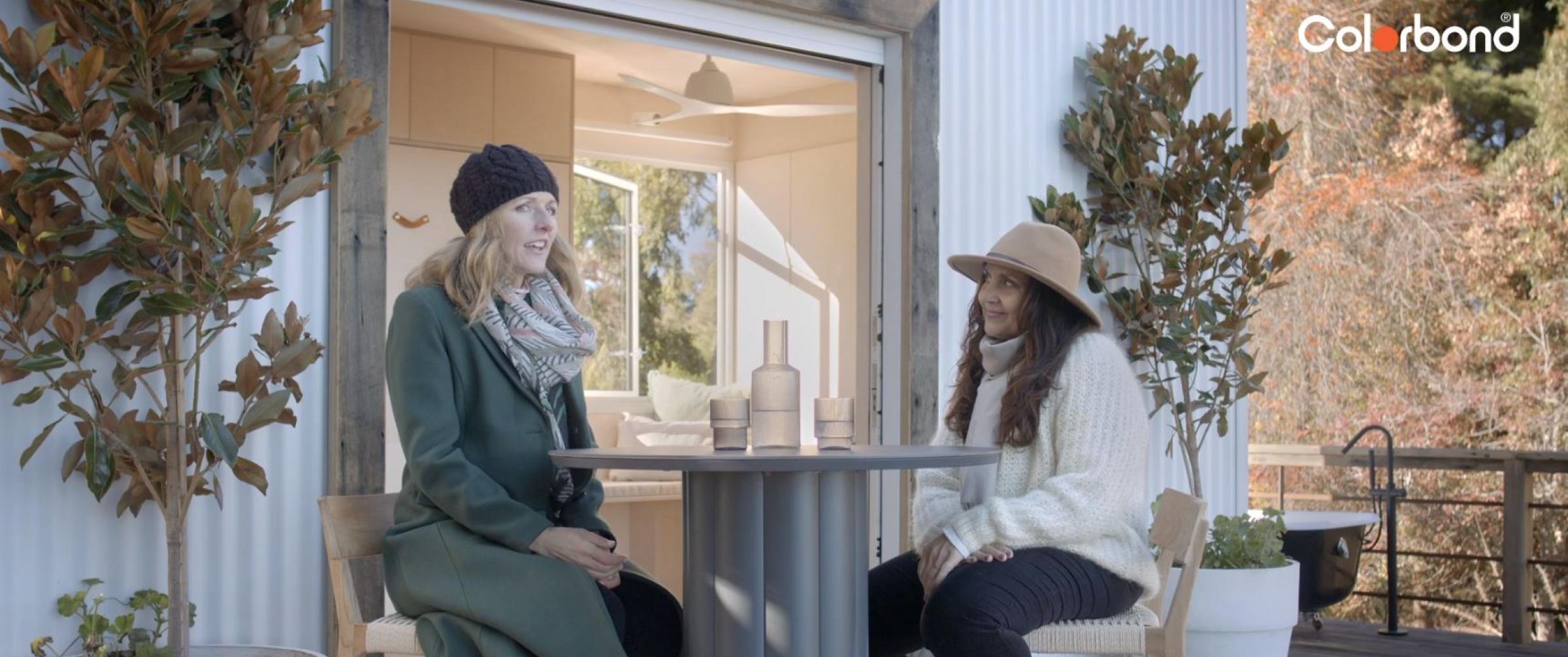 The Block 2022: House on the hill
Christine and Alison discuss the trio of colours on House 3
---
All of the houses on this year's season of The Block have their exterior colours and textures influenced by the rural landscape around them, but House 3 does it from a unique perspective. House 3 is the largest structure this year and sits on the top of a hill with an incredible outlook. Its trio of colours across the roofs and walls of the main homestead, pavilion and back buildings is the most complex external colour scheme on The Block in 2022.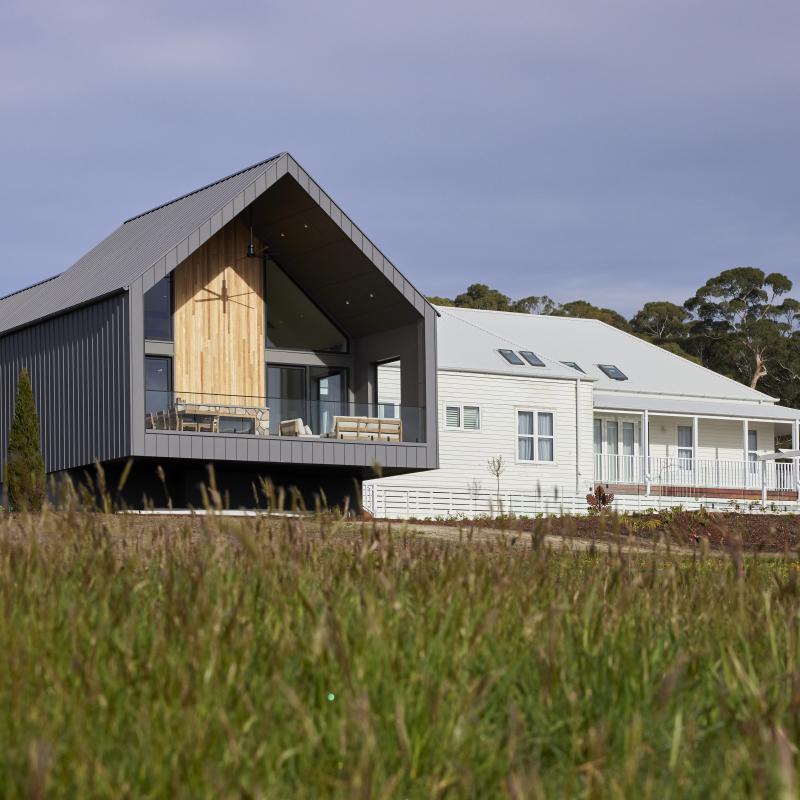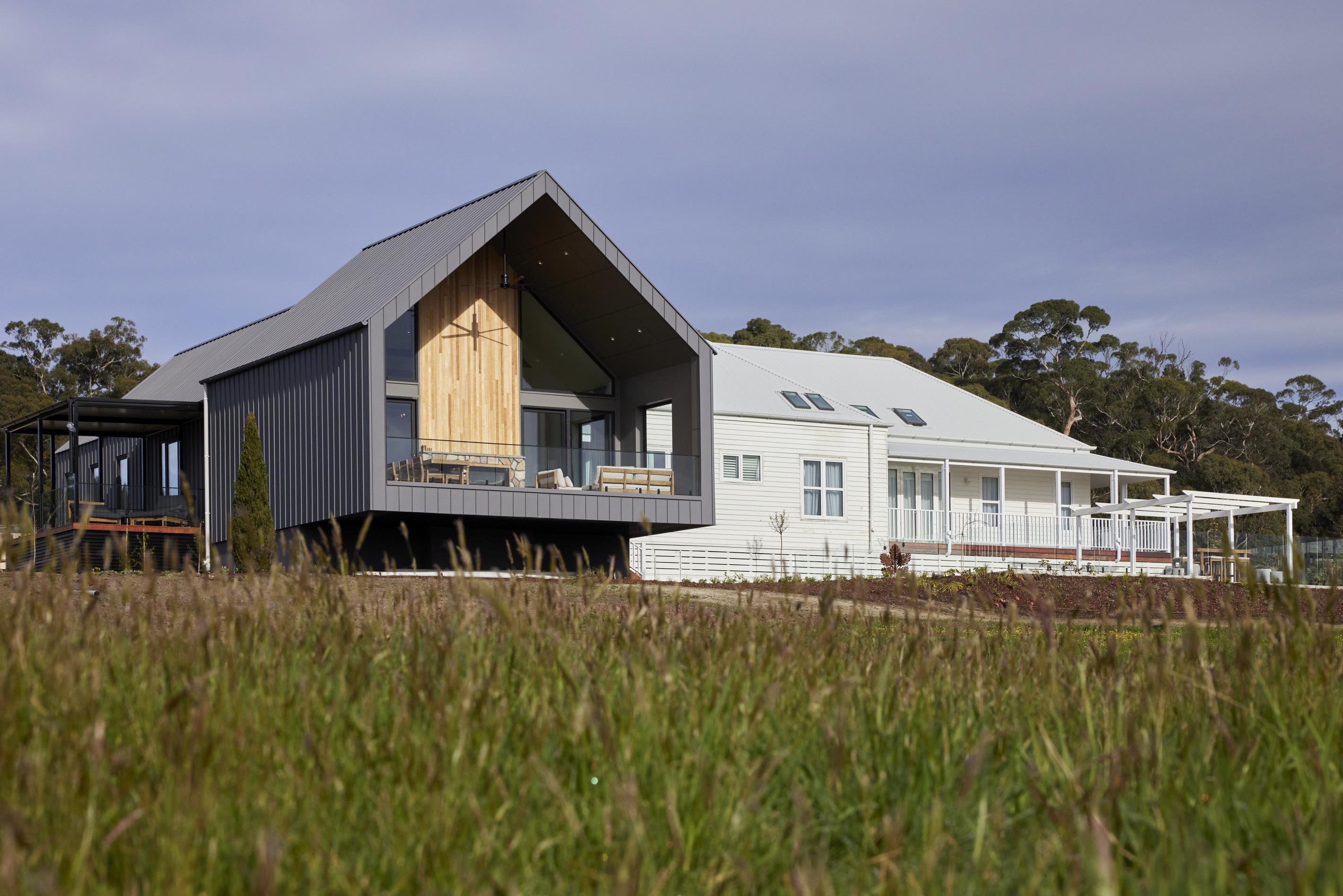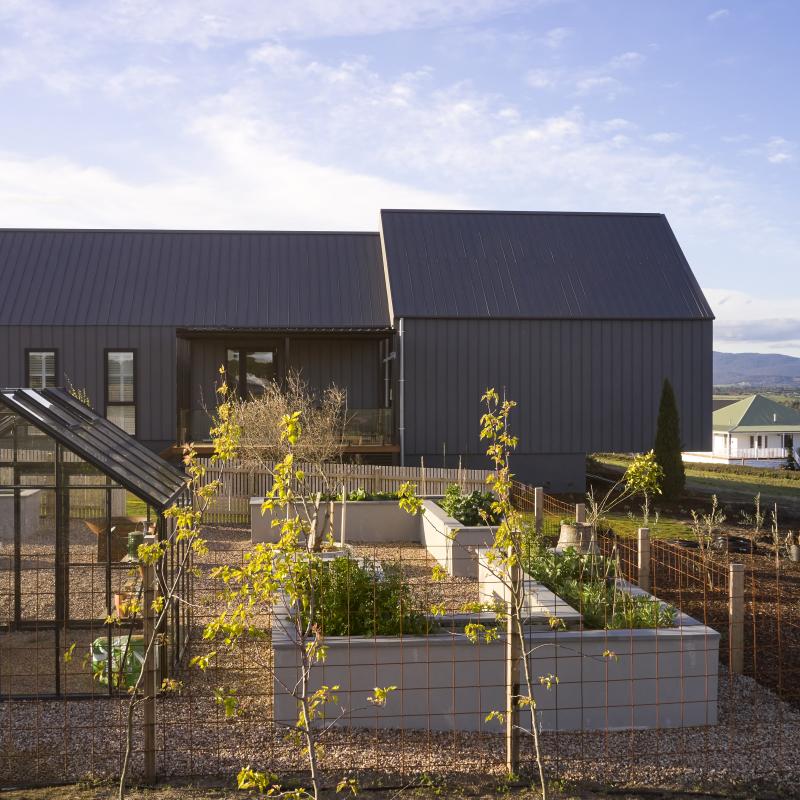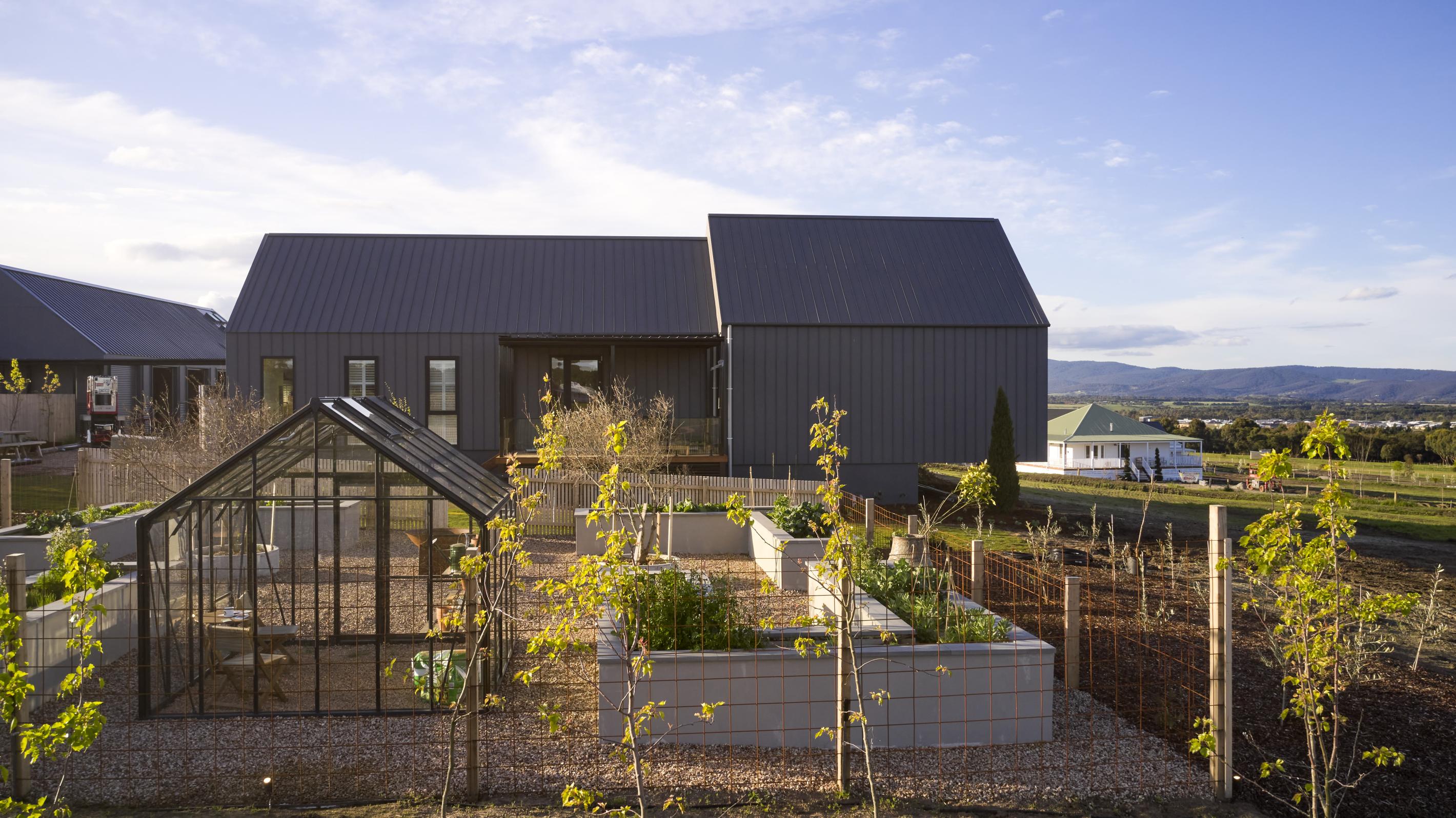 Cool colours
Overall, it's a strong cool palette and a great example of how to create a cool, cohesive design with choices from the pale, mid and deep colours. Colour and Design Consultant, Christine McCoy loves the way the chosen colours reflect more than just the surrounding bushland: "In my mind, it's really linked to the landscape in a very different way. So it really is about the inspiration or the feeling of being linked to the Macedon Ranges....of the mist and the coolness that you feel with all of that surrounding you".
Trio in harmony
This trio of colours in harmony includes a COLORBOND® steel Shale Grey™ roof in Matt finish on the homestead, a nod to the pale grey sky above this highest point on The Block. It's a cool grey that is light and calming, which then then links to the pavilion with both walls and roof in COLORBOND® steel in Basalt® Matt. This contrast with the stronger colours reflects the soft, textural changes from distant, hazy mountains against the sharper focus of local bushland. Then, on the back buildings, the walls and roof feature Ironstone®, a strong, contemporary colour that echoes the distant shadows of the Macedon ranges.
Undertones of colour
For Christine, the subtle interplay of the chosen colours is also exciting: "I think that it's about the subtlety and the undertones of the colours that are coming through. With these three colours, we're starting to see charcoal turn into navy, then turn into that almost purple that comes out of Ironstone®. Then you've got Basalt® - a beautiful, cool, neutral colour that echoes the trees that surround the property. What a nice way of introducing colour on an exterior that echoes and mimics the landscape".
With 22 core colours, and six colours also available in a premium Matt finish, you can enjoy the process of discovering the perfect colour scheme for your dream home.
Select your desired colour charts, brochures and swatches and we will send them to you free of charge. Colour charts and brochures can also be downloaded.
Discover more about The Block