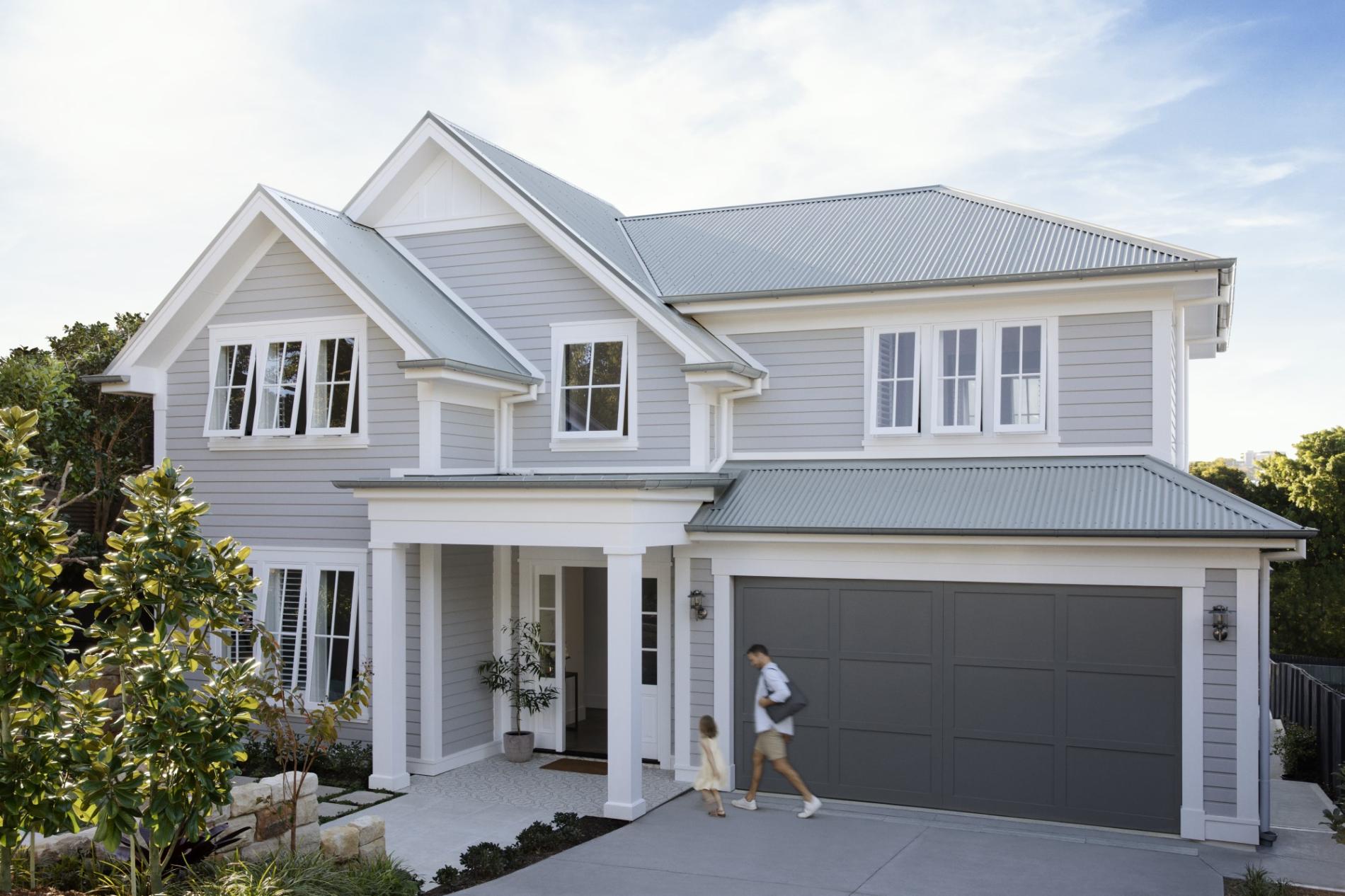 A roof made from COLORBOND® steel makes perfect sense
Strong, beautiful and durable, COLORBOND® steel roof is tried and tested in Australian conditions to look great and deliver outstanding, long life performance. With 22 core colours in the range, including 6 in a premium Matt finish, you can choose a roof colour that sets the theme for your whole home, or complements your other building material choices. In particular, you can 'mix and match' colours with your gutter, fascia and downpipes made from COLORBOND® steel. Furthermore, the range of thermally efficient light colours can help to keep your home cooler on hot, sunny days.
Adapting to the demands of the building industry, COLORBOND® steel has changed a great deal since it was first manufactured in Port Kembla, Australia in 1966. Not only has the colour range evolved, so too has the technology involved in COLORBOND® steel's production. Activate® technology was introduced in 2013 and BlueScope holds numerous patents on the technology, both in Australia and around the world. No wonder we're now seeing COLORBOND® steel being used on roofs for anything from homes all around Australia, to large commercial buildings like the Adelaide Velodrome and the Margaret Court Arena. To be sure you are getting genuine COLORBOND® steel from BlueScope, make sure you ask for it by name, and check for the brand mark on the material.
Be inspired by these COLORBOND® steel roofs